15 of the best museums in the world
Share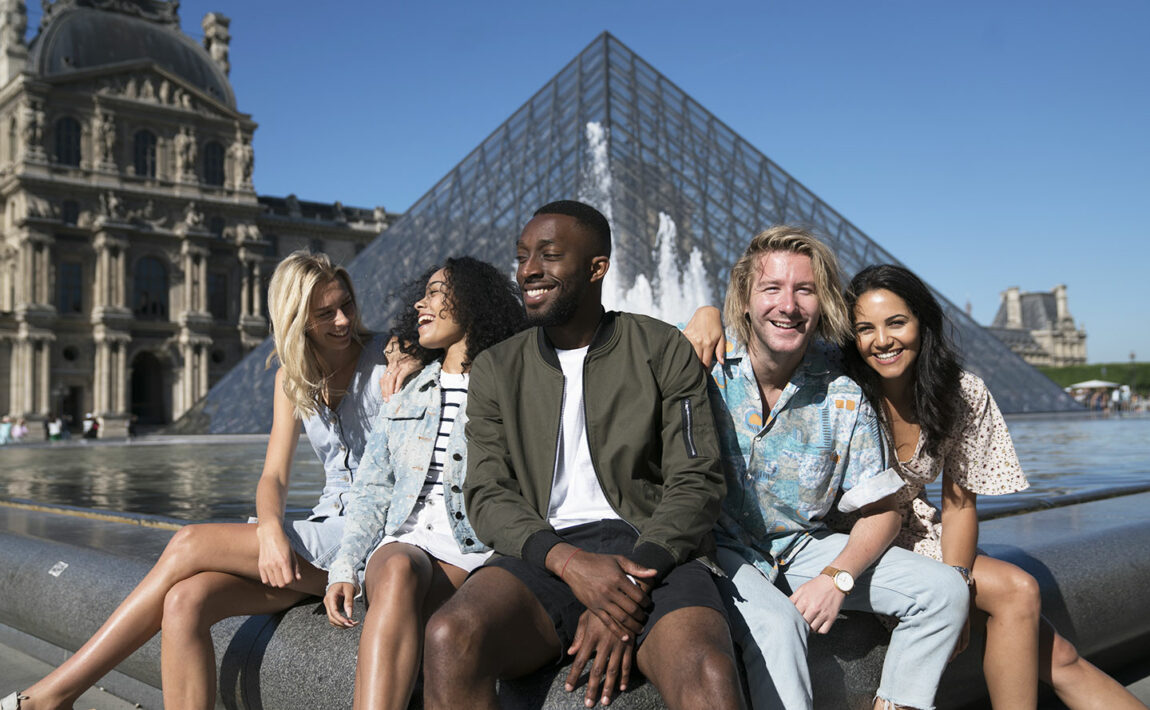 Some people prefer to be outdoors as much as possible while travelling, but some prefer to explore a city through art galleries and museums. Also when it rains, there is no doubt that this is best option. There are some truly incredible, whacky and stunningly beautiful museums and galleries around the world.
So, for art lovers, curiosity seekers or anyone wanting to squeeze a little bit of education into their travels—here are the best museums in the world to put on your bucket list:
1. Museum of Modern Art (MoMA), New York, USA
One of the most thriving galleries in NYC, MoMA's line-up is constantly changing. It's creative modern art installations focusing on cultural, social and political issues always impress locals and tourists alike.
Must see: We won't recommend a specific installation that you must see (they're all good, honestly) because, as we said, the line-up is always changing but MoMA is expanding in 2019 to be bigger and better than ever. AKA, get there.
2. The Louvre, Paris, France
Musée du Louvre (The Louvre) is instantly recognisable thanks to its giant modern glass pyramids set inside a classically European square. But don't just marvel at the outside because inside is a treasure trove of priceless artworks and artefacts from all over the world. Be warned, it's HUGE, so go early so you have time to see it all, or plan and prioritise what you most want to see.
Must see: The Mona Lisa by Leonardo da Vinci.
3. The Vatican Museums, Vatican City, Italy
The Vatican Museums house countless artworks and statues relating to Christianity. Even if you're not religious, the riches in here from Roman and Renaissance times will leave your jaw on the floor.
Must see: The Sistine Chapel featuring Michelangelo's famous ceiling painting of The Last Judgement and The Creation of Adam.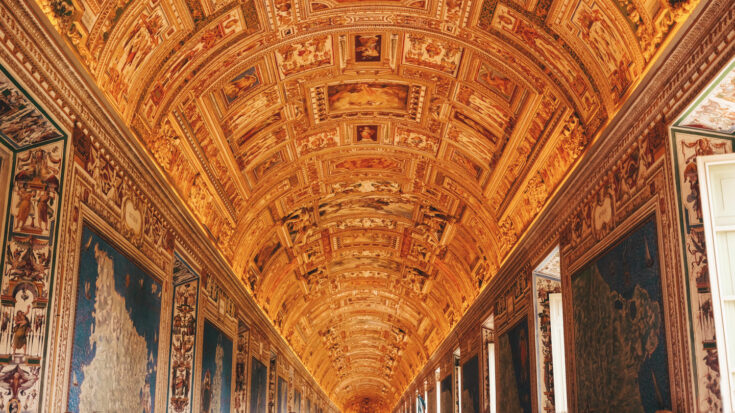 Image source:Unsplash
4. Anne Frank House, Amsterdam, The Netherlands
Discover the story of Anne Frank from beyond the pages of her diary. If you're not familiar, Anne's family hid in a secret annex inside the infamous house for two years during the Holocaust before being captured and sent to concentration camps. It's a sobering experience to visit here and an absolute must.
Must see: The Secret Annex where the Frank family hid.
5. Museum of Old and New Art (MONA), Tasmania, Australia
One of the most striking museums you'll ever visit, MONA opened in 2011 in a sandstone bunker off the coast of Hobart. Each year, MONA host Dark Mofo, a winter solstice festival that takes over the city of Hobart with a nude swim in the River Derwent (yes, really) and international musicians and artists performing around the city. Day-to-day, there's a bit of everything at MONA, with constantly changing exhibitions, you might see ancient Egyptian sarcophagi one month and a room full of people singing Madonna the next.
Must see: One of the coolest things about MONA is getting there. They have their own camouflage print ferries that transport you there from Hobart CBD. Be sure to sit outside on the sheep (that will make sense when you're there) with a glass of wine.
6. Guinness Storehouse, Dublin, Ireland
The Guinness Storehouse is not just a beer museum, it's the #1 tourist attraction in Dublin. From tastings of the hearty brew to a look back at their advertisements over the years, you'll discover how this Irish beer became a globally-recognised brand.
Must see: The Guinness Academy to learn how to pour the perfect pint of stout.
Image source:Contiki
7. The Hermitage, St Petersburg, Russia
The Hermitage museum is the second largest art gallery in the world and it has everything from Prehistoric art to jewels to Russian art across the six buildings. The building itself is an incredible sight, with ornate gold-tipped columns and a mint green façade. Warning: the Hermitage is HUGE so plan ahead.
Must see: Besides the beautiful art, check out the Winter Palace, a former residence of Russian emperors.
8. Uffizi Gallery, Florence, Italy
Florence is an art capital in itself, but if you only have time for one gallery while visiting The City of Lilies, don't miss Uffizi. Iconic wonders by Italian Renaissance masters, the sprawling gallery is a roll call of famous artists.
Must see: Botticelli's Birth of Venus.
9. Museo Atlántico, Lanzarote, Spain
There are a few underwater museums around the world, but Museo Atlántico in Spain's Canary Islands is one of our favourites. Sitting 12 metres under the ocean, this museum is home to statues by underwater sculpture artist Jason deCaires Taylor and there's even an artificial reef for divers to explore.
Must see: The Raft of Lampedusa, a piece about the current refugee crisis.
Image source:Museo Atlántico
10. Museum of Broken Relationships, Zagreb, Croatia
One of the strangest museums in the world has to be Croatia's Museum of Broken Relationships which, you guessed it, is dedicated to all things relating to heartbreak. The gallery houses seemingly random objects that all contributed to or represent a broken relationship in one way. Prepare to laugh and cry.
Must see: A bread crust from 27 years ago with a rather sad sci-fi story attached to it.
11. ArtScience Museum, Singapore
Not all galleries and museums explore history. The ArtScience Museum in Singapore's Marina Bay Sands which is not only an incredible luxury five-star hotel but a space where science and art collides. Quirky, colourful and immersive, the lotus-shaped building has a rotating roster of exhibitions that will enthral you (and look great on the 'Gram).
Must see: Future World: Where Art Meets Science, it's pretty and cool.
12. Ramen Museum, Yokohama, Japan
Very specific museums may not speak to everyone's passions but the Ramen Museum in Japan is perfect for foodies and poor students (it's amazing how you can make noodles into three different meals a day, huh?). The museum thoroughly explores the history of the humble noodle dish and has a recreation of old town Tokyo where you can buy ramen dishes from all regions.
Must see eat: Try the 'mini ramen' at each store because you'll want to taste them all.
13. Wellcome Collection, London, UK
This free museum and library feature an extensive collection of medical antiquities from 19th-century pharmacist and philanthropist Sir Henry Solomon Wellcome. From old 'cures' to common ailments plus more modern works about how buildings affect us (yes, really), this is the perfect museum for the critical thinker.
Must see: The Medicine Man gallery.
14. The Museum of Bad Art (MOBA), Somerville, Massachusetts, USA
MOBA is the ultimate gallery for art haters because every piece in this collection has specifically been chosen because it is not good, and therefore it is acceptable to laugh at it as much as you'd like. There are pieces by professional artists who were having a bad day and amateurs that really had no business playing with a tin of paint. Enjoy!
Must see: The Dopplehangers section which features portraits of famous people (or such poorly drawn portraits that they accidentally do).
15. Icelandic Phallological Museum, Reykjavik, Iceland
If you don't know what phallic means you are definitely not old enough to come to this museum. To be very clear: it is for adults only because this museum is all about the male genitalia. Now, now, get your mind out of the gutter—the Icelandic Phallological Museum is genuinely scientific, with a truly mind-boggling collection of preserved 'artefacts' and other information relating to penises of all shapes, sizes and species (yes, species).
Must see: Icelanders believe strongly in trolls, fairies and elves and there is allegedly a member from one of the Huldufólk in the museum.
Image source:WikiMedia