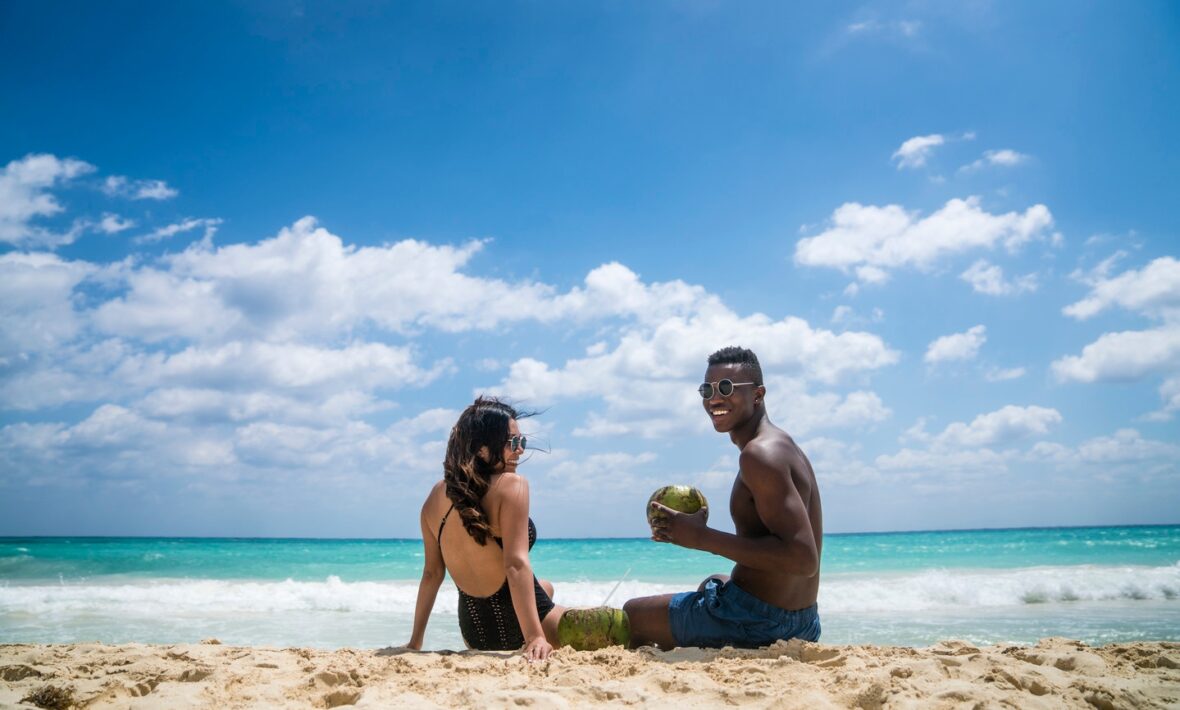 Heat, history, culture, jungles, beaches. And the food. The glorious food… Where else do tequila, tan lines, and tacos intersect so perfectly? As we navigate our post-pandemic travel plans, Mexico continues to be a top contender on most bucket lists. Practice your Spanish and add these best places to visit in Mexico to your vision board for 2023.
20. Isla Mujeres
Island life and Mexican flair are perfectly combined on this little island off the coast of Cancun. Isla Mujeres is all about the crystal-clear waters, quiet vibes and is a snorkeling and scuba diving dream.
19. Chichen Itza
Hands down, regardless of your vacation vibe, Chichen Itza is one of the best places to visit in Mexico, and really in all of Latin America. The fascinating and captivating stories of the Mayans really come to life when you explore the area around its famous pyramid. Chichen Itza is nothing short of stunning, and it's a must-do day trip when you're in the Yucatan. Check it off of your bucket list on Contiki's Sol Seeker trip.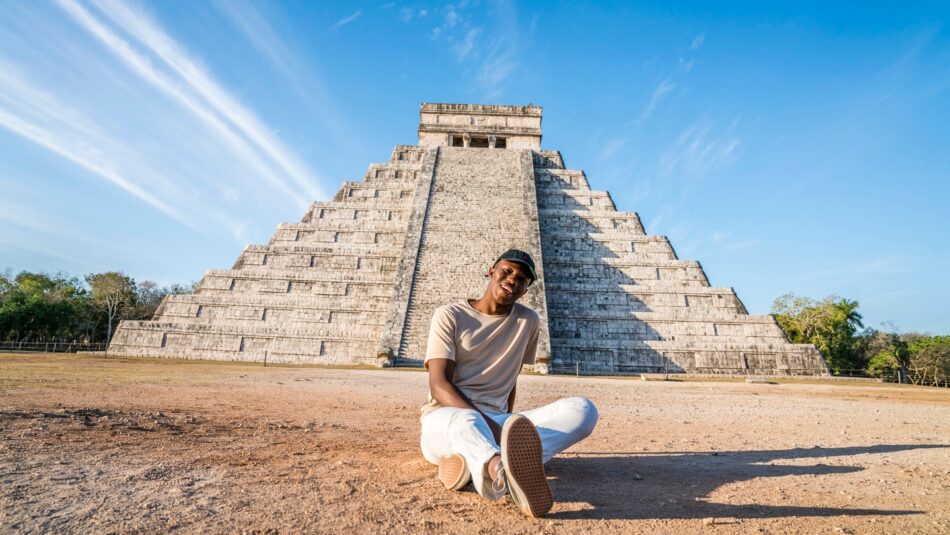 18. Playa Del Carmen
'Playa' or Playa Del Carmen is one of the top resort towns in Mexico and is known for more of an international vibe than a strictly Mexican one. It has pristine beaches and great restaurants and is close enough to Cancun without being right in the mix.
17. Puerto Vallarta
Puerto Vallarta is another very popular and stunning option for a dose of resort town life in Mexico. It has the appeal of Cancun but on a smaller scale, and is a known spot for water sports and marine life. Puerto Vallarta sits on the Pacific coast and offers its own unique culture and cuisine that you won't find in the Yucatan.
16. Teotihuacan
Did you know that Chichen Itza's pyramid isn't the only pyramid in Mexico? Although the main pyramid in Teotihuacan is structured differently, and made by a different set of people, it's just as impressive. The origins of the ancient city are largely unknown, but the pyramids and temples are beautiful and even more amazing to see from above on a hot air balloon ride. Try it for yourself on Contiki's Mexico Grande trip.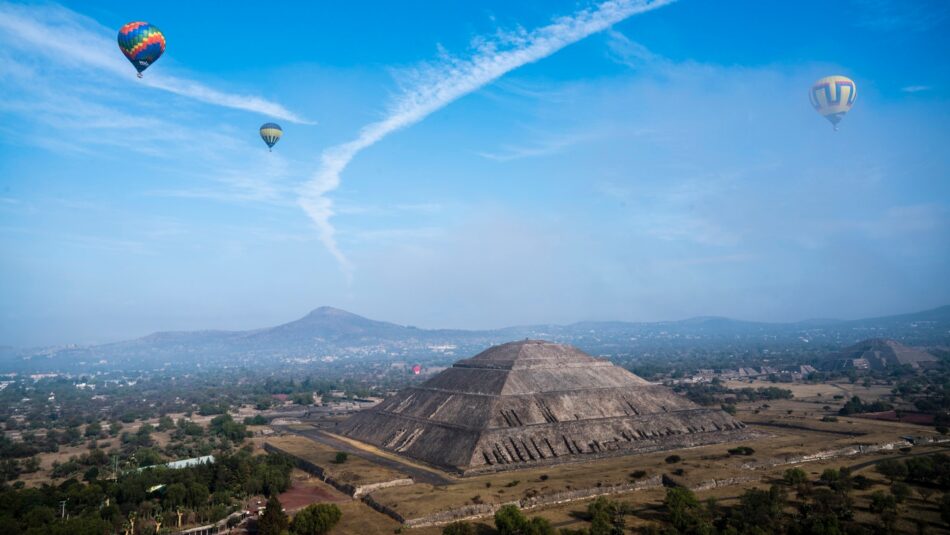 15. Morelia
This historic city in the middle of Mexico dates back to the 1500s and is a World Heritage Site. It's another great place to wander and enjoy the old architectural vibes.
14. San Miguel de Allende
If you're looking for more of a small-town vibe, this one is a great choice. San Miguel de Allende is located almost right in the middle of the country in the state of Guanajuato. It's a stunning and colourful chilled-out town to easily escape the busyness of bigger tourist spots.
13. Cozumel
Another Mexican island paradise, Cozumel is a diver's and snorkeler's dream off the coast of Playa del Carmen. On Cozumel, it's all about the beaches and everything to do with being on and in the water, and you can't go wrong with that.
12. Mexico City
Despite the many cities found in Mexico, Mexico City definitely has the most predominant big city vibes in the country. Like most big cities it has a mix of everything you need, from culture to food to history and everything in between. Mexico City is definitely seeing a surge in popularity and is a good place to dive deeper into Mexican culture.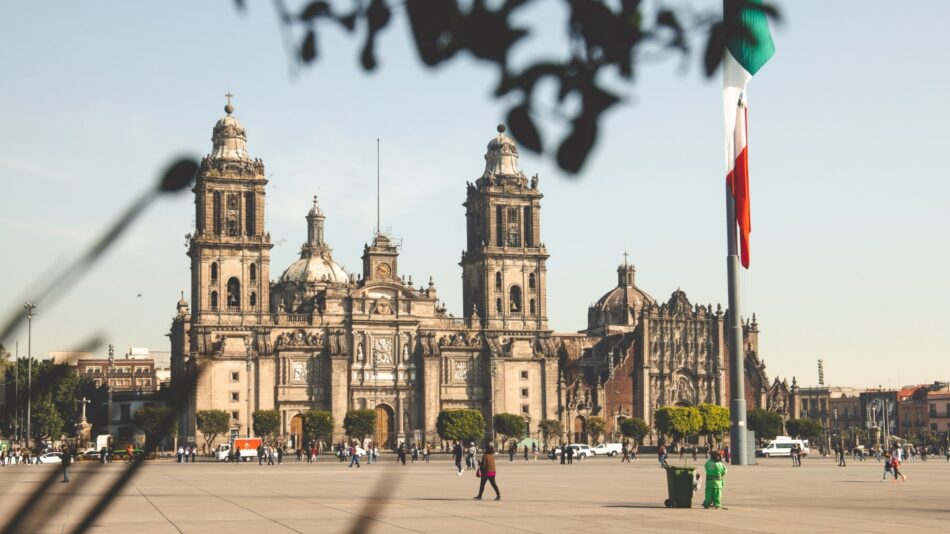 11. Guadalajara
If Mexico City is too big for you, Guadalajara is a slightly smaller option that really brings the fun. This city is known for live music and nightlife, as well as amazing architecture. Take the city for a spin on Contiki's Mexican Fiesta trip.
10. Oaxaca
Oaxaca is one of the cultural and culinary gems of the south and one of the most popular Mexican states. It's definitely one of the best places to visit in Mexico and is a hotspot for heritage sites and colonial architecture. It's considered one of the best places to get a taste of real Mexican culture, plus it hosts a ton of festivals that make your time there extra eventful.
9. Acapulco
Back in the Golden Age of Hollywood, Acapulco was the place to be. Although it hasn't been as popular, it's currently experiencing a major comeback with beach and party lovers, which makes this one of the top underrated destinations in Mexico right now.
8. Sayulita
If you're looking for more of a surf vibe than a relaxed beach vibe when you visit Mexico, Sayulita is your girl. It's close to Puerto Vallarta and known for amazing seafood and wildlife sightings as well.
7. Guanajuato
If beautiful cities are your vibe, then add Guanajuato to your list ASAP. Its colourful buildings and narrow streets up top are rivalled by its underground network of tunnels that add a fun twist to exploring the city.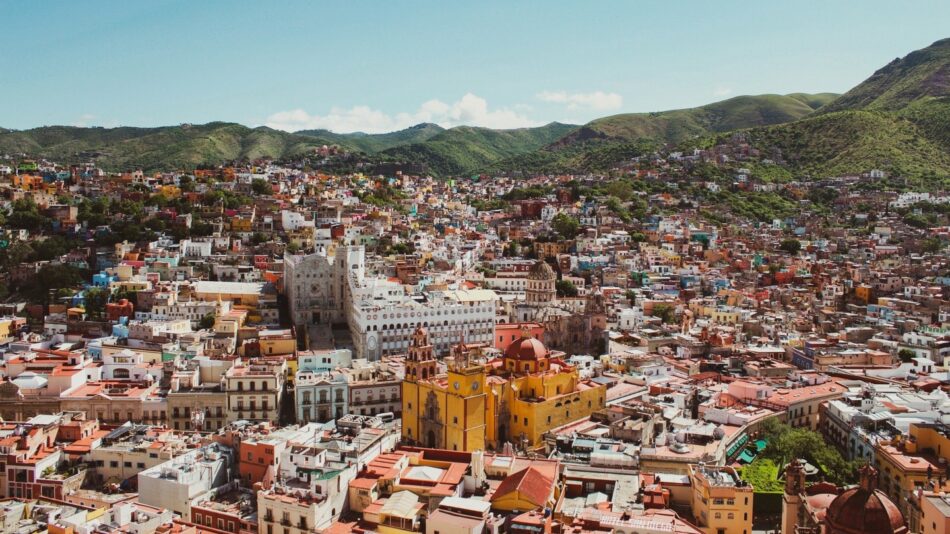 6. Cabo San Lucas
Ever since The Hills, 'Cabo' has been on our bucket lists. Sitting right on the tip of Mexico's Baja Peninsula in Los Cabos, it's seen as one of the bougier hotspots in Mexico and has a great party scene. Cabo San Lucas has some stunning beaches but is most known for its fishing and golf scene.
5. Tulum
Does it seem like everyone you know was in Tulum in the last year? Tulum has really become one of the best places to visit in Mexico and has become many people's default alternative to Cancun. It's quieter and more low-key, with a more boho vibe than some of the bigger beach areas. Tulum is a must-do for its amazing cenotes, ruins, beautiful beaches, and trendy restaurants.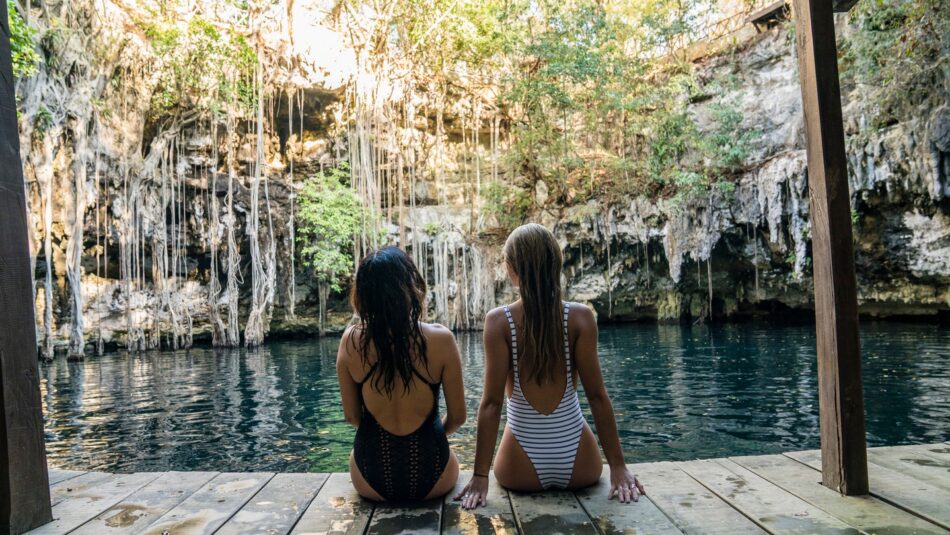 4. Mérida
Mérida has been nicknamed the 'White City, and it's easy to see why people compare it to some of the picturesque cities in France. Mérida's European influences shine through in its vibe and architecture. It's definitely a must-see for a nice cultural break from the coastal beach life.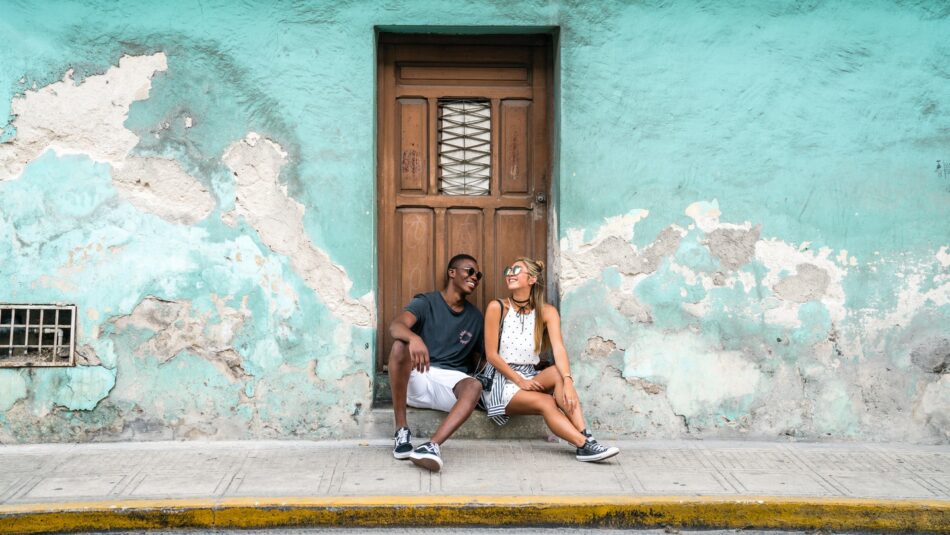 3. Copper Canyon
Copper Canyon is one of Mexico's top sites, and it's easy to see why. It provides you with a very different experience than Mexico's other must-dos and is a real stunner as well. Copper Canyon is the perfect place to visit for a good hike or scenic train ride. Plus, the stunning red rock and green colour schemes will give some nice variety to your beach-filled IG feed.
2. Cancun
Cancun is Cancun, and there really is no comparison. If you want a one-stop-shop in the middle of the action, it's the ideal place to call your home base in the Yucatan Peninsula. Cancun is the all-inclusive resort hub of Mexico, and you can get your shopping, partying, and restaurant fix in the area as well. The beaches are some of the most popular in the Caribbean and you can even visit nearby ruins on foot when you need a break from beach life.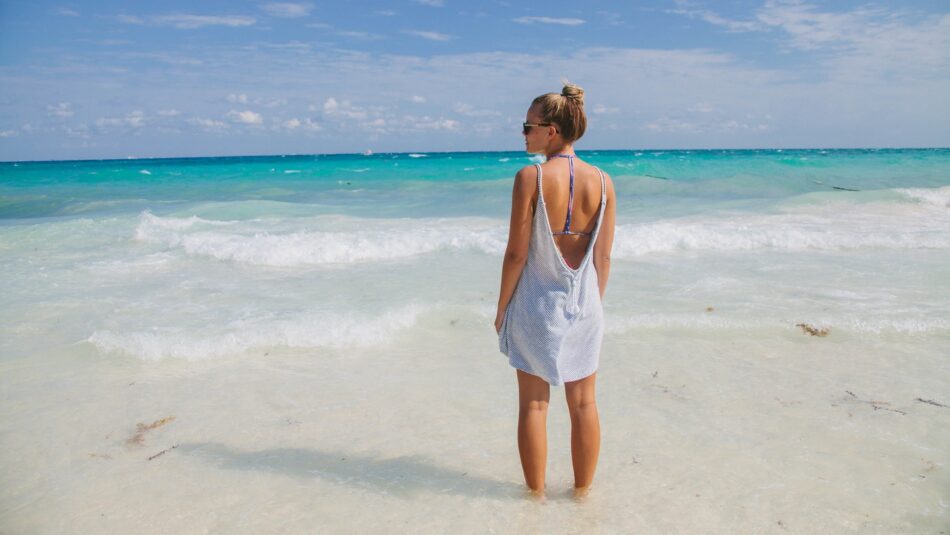 1. Tequila
Most of us have a love-hate relationship with tequila, but in cocktail form, it's pretty hard to hate on. Regardless of if you hold a grudge against the spirit or not, don't let that sour you to the appeal of the city it's named after. Tequila is one of the best places to visit in Mexico for nightlife and distillery visits/ tastings. Plus, we can almost guarantee you'll try some real Mexican tequila that will convert you into a fan.