Sponsored by Great Britain
As a non-Brit, this is what I used to imagine when I thought of Great Britain: pots of tea in fussily-decorated rooms, admiring sweeping country estates to the sounds of Elgar, and portraits of Queen Elizabeth II gazing down at me everywhere I went. A quaint image, something cosy and warm – if not a little dated and stereotypical.
However, having lived in the UK for five years now, I see things differently.
There's a lot about Britain that may not originally meet the eye. A secret side if you will – though it's not all that secret, it's just quiet and too polite to say (as is the UK way). Our England to Scotland trip is a great way of discovering this hidden underbelly, and our expert Trip Managers will make sure you don't miss a thing. We've made a list for you here, though, just to get you started and looking forward to your next adventure. Without any further ado, here are 8 of the best places to visit in the UK:
1. London
Starting in London, a world famous city, and the one that you probably already know the most about. You're thinking Big Ben, the Houses of Parliament, the London Eye, maybe even the Natural History Museum. And these are all absolutely must-sees. While sightseeing the big-hitters could easily fill your day, get off the beaten track and schedule some time for discovering local hidden gems.
Might I suggest heading to one of London's many sweet and charismatic book shops? Some fan favourites include Daunt Books in Marylebone for lovers of international literature; Foyle's in Charing Cross, the chain's flagship store which stocks every title under the sun; and of course, Common Press, the Capital's first intersectional book store (which sells incredible coffee to boot). This is a great way to prepare for that bus trip to Liverpool as well.
2. Liverpool
Liverpool, home of The Beatles and championship winning Football Club (though, as a Man U fan, this does not excite me…), Liverpool has loads to offer, and is a really gorgeous stop for lovers of architecture, music (it's a UNESCO City of Music, no less), and justice. For the latter check out St. George's Hall.
While exploring the city, make sure you visit the Ropewalks. Though the name stems from its 19th century marine past, this neighbourhood is anything but ancient. Head to Bold Street and get bang up-to-date with local indie shops, restaurants, coffee shops, street art and more.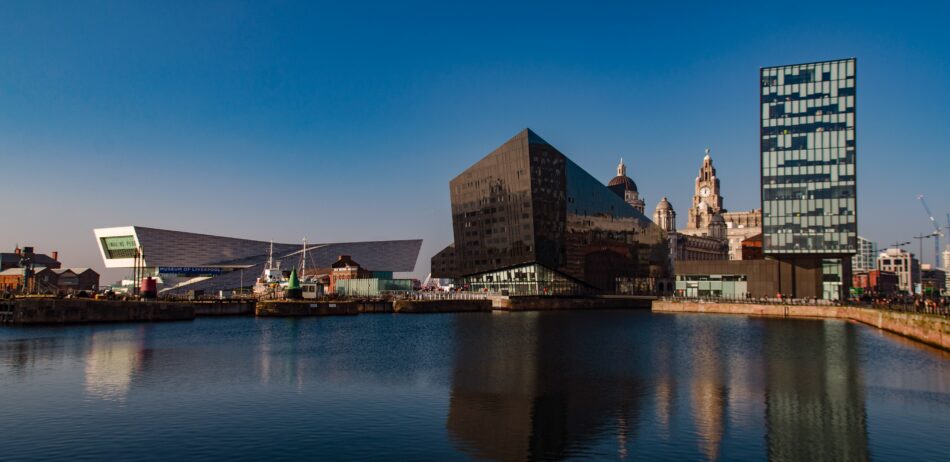 Image source:Contiki
3. York
We're starting to really explore the North now. York is one of those very quintessentially English towns, you know? Gothic cathedrals, crumbling abbeys, and lots and lots of churches built out of that classic grey limestone. Sounds like the fantastical set of some Medieval movie, doesn't it?
Embrace it, who doesn't love a blast from the past. Make your way to one of the many many Ye Olde English pubs dotted all around the city. Apparently, York is home to 365 pubs, a pub for each day of the year! We recommend hitting the Evil Eye pub which looks like an old herbs and potions apothecary and boasts an extensive menu of bizarre and wonderful drinks. All quirkiness aside, York is definitely one of the best places in the UK you need to explore.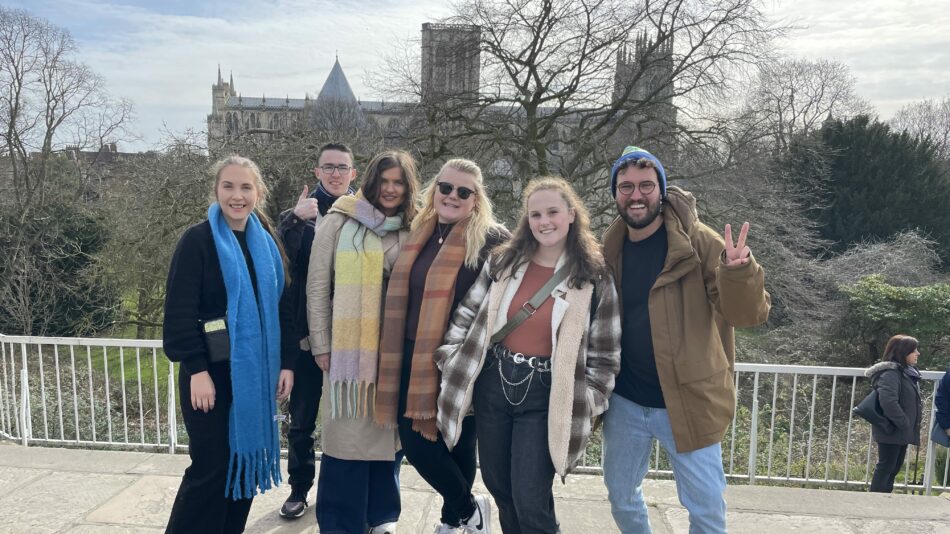 Image source:Connor Curran
4. The Lake District
Recently popularised to non-Brits by a certain Taylor Swift song, The Lakes, the Lake District is a very special place nestled in Britain's west coast. On our way there, between York and the Lakes, we'll take you to Hadrian's Wall, a remnant of the Roman empire, but the real stars (no offence Hadrian) are the glittering 16 lakes. No surprises then that many poets have ventured into these lands to take home some inspiration.
While the lakes are undoubtedly the main attraction, it's worth having another little rummage around. Keswick, for example, is a sweet market town surrounded by mountains. And if you have a look around there, you might stumble upon Castlerigg Stone Circle, an atmospheric and dramatic site that will throw you right into the myths of druids and fairies past. This is the place where folklore began, so it absolutely had to make our list of the best places to visit in the UK…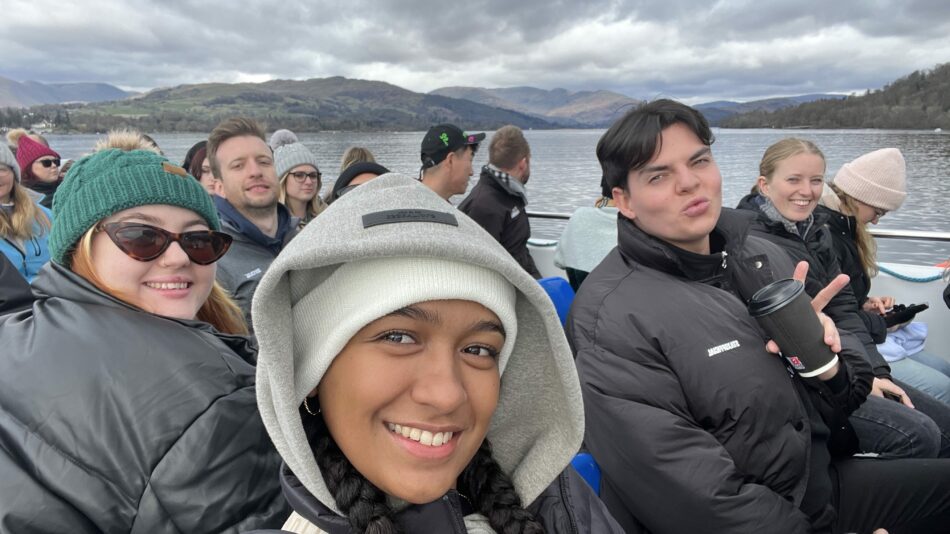 Image source:Jack Cooper & Latisha Clark
5. Edinburgh
Of course with Edinburgh, Scotland's capital city, you've got Edinburgh Castle, the trek up to Arthur's Seat, the very Instagrammable Victoria Street with colourful houses, plus scotch and whiskey tasting experiences for those who'd like to indulge.
But fun fact, Edinburgh is also home to one of Britain's biggest LGBTQIA+ community hubs called the Pink Triangle. This rainbow safe space spans the length of Leith Walk to Boughton Street and has many LGBTQIA+ friendly hang out spots, like The Street, a retro style café!
6. Scottish Highlands
Away from the city and into the sprawling greenery, we enter the Scottish Highlands. Famously, a certain dinosaur-like monster resides in one of the lochs here… but we're not here to talk about that today.
Instead, let's talk about the Fairy Pools in the Isle of Skye. If you're a believer in ancient magic, Scotland really is the place for you. These pools are filled with aqua blue and green water, gushing out of small waterfalls, and host packs of red deer, wild rabbits, and sheep. If a Disney Princess was going to live anywhere in the world, it'd be here.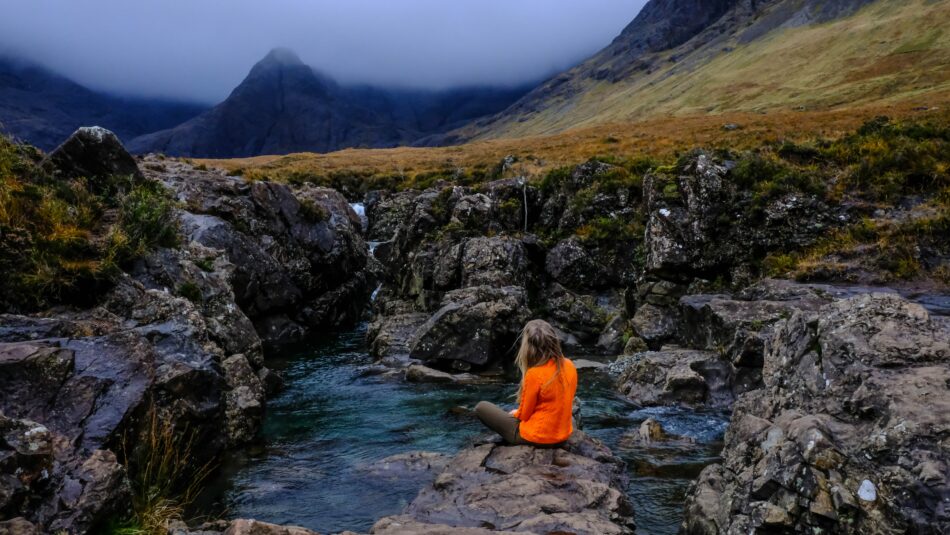 Image source:Kbrembo @ Unsplash
7. West Highlands
Whether you realise it or not, you may already be familiar with a certain location in the West Highlands. Picture an arcing bridge of stone with a particular black and red steam train chugging along to a mysterious school of witchcraft and wizardry… We're talking about Glenfinnan Viaduct of course, with the stunning backdrop of Loch Shiel, featured in the ever-popular Harry Potter movies.
If you love a dramatic moment though, Camusdarach Beach might be the next best thing. White sand and turquoise water, cradled in the arms of a lush and rocky terrain, this is a popular location for fans of the 1983 Scottish comedy/drama film, Local Hero. Overall, it's a spectacular place to get some fresh sea air and float easily in the wind. There's no worries to be had when you're at the beach.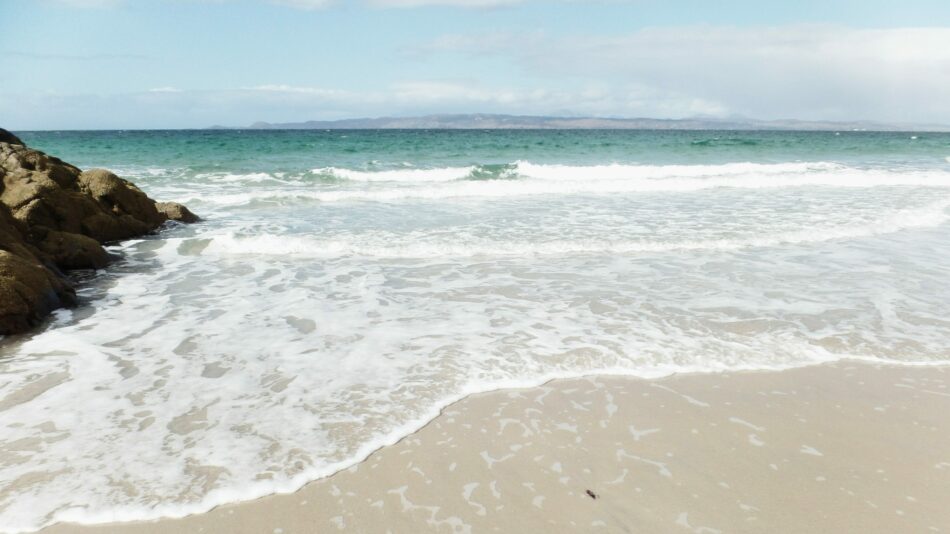 Image source:Daisybisley @ Unsplash
8. Glasgow
The last stop on our itinerary before heading back to London,… It's Glasgow! Once voted the World's Friendliest City, Glasgow is home to Scotland's oldest football team, Queens Park FC. It is also rich in queer history, something the city embraces, and which you can learn about on a guided tour.
The LGBTQIA+ History Walking Tour will take you on an easy stroll through town, highlighting Glasgow's queer past, present, and future, touching on historical sites, marches, and the stories of drag queens and lesbian witches! This is a great way to learn something new and relax with your new pals on the last leg of this trip, and you can hang out with a tea or a coffee at the walks terminus, Bonjour Café.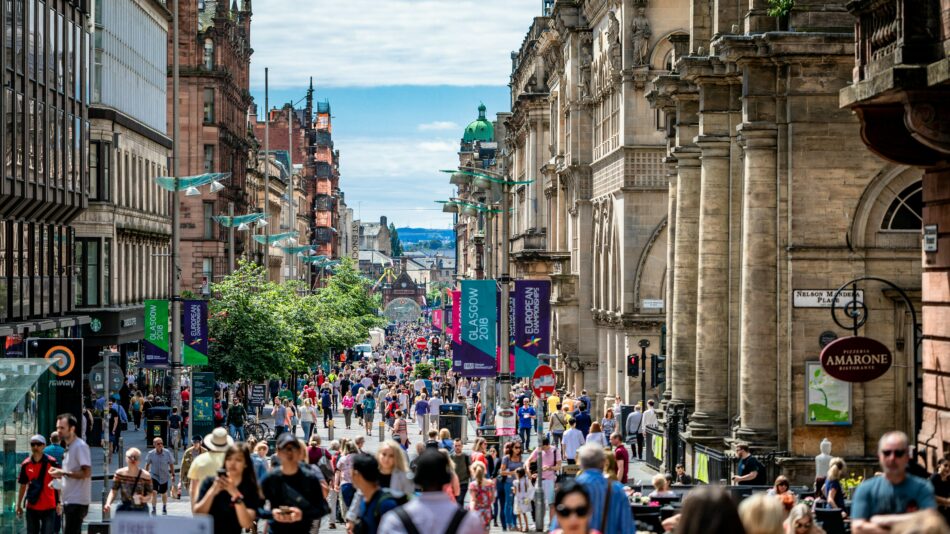 Image source:Arthur Kraft @ Unsplash