Top things to do in Great Britain for adventure-seekers
Share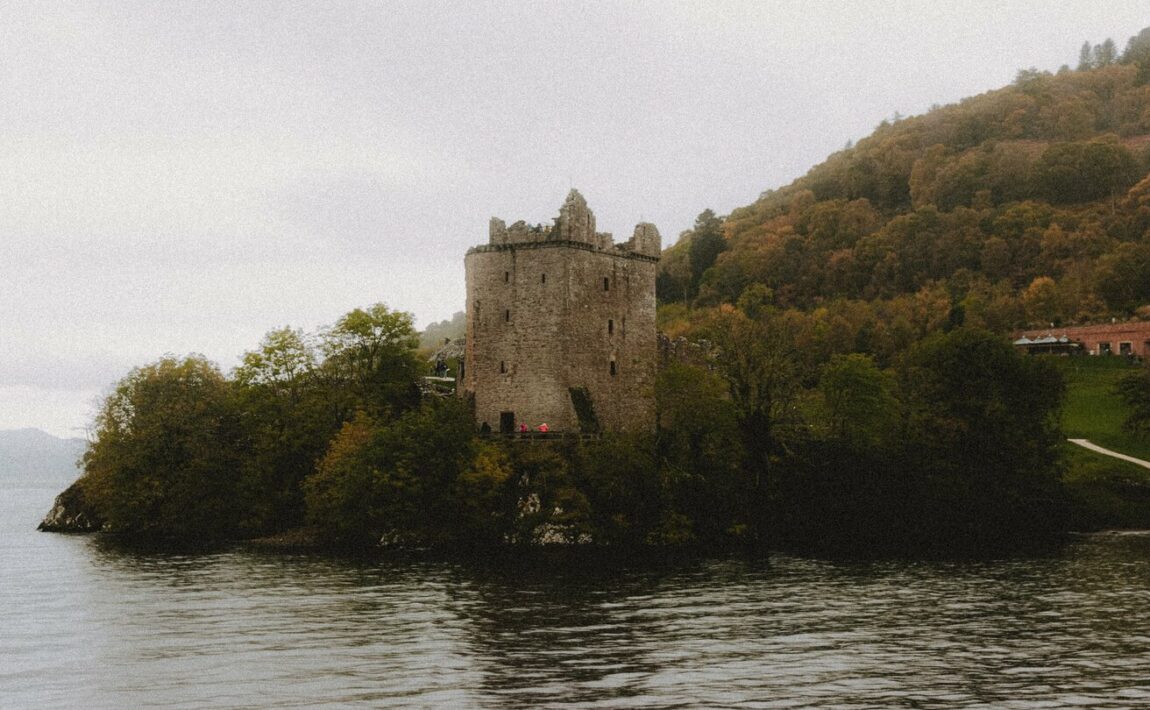 Heart rate rising. Adrenaline through the roof. Excitement. Maybe a hint of fear? But that won't stick around for long. You know the feeling. Some people seek this out at every opportunity. If you always prioritise room in your luggage for your hiking boots, and simply can't get enough of experiences that quicken your pulse, it's likely that you might be addicted to adventure. But don't fret, this diagnosis is common with Contiki travellers, and we know just what to do. Prescription = a trip to Great Britain.
From the world's fastest zipline, to white water rafting on an Olympic rapids course, these are the top things to do in Great Britain for adventure-seekers.
1. Bungee Jump in Glasgow
Kicking things off with a classic adventurous activity, it's the ultimate hair-raising experience – bungee jumping. At Titan Crane Bungee Jump in Glasgow, you'll get that exciting stomach-in-your-mouth feeling via a 50-metre free-fall over the River Clyde, before being whipped back up into the sky by a special bungee cord.
Hot tip: warm up those vocal cords before you take the leap, as you'll probably find it difficult to hold in your screams of fright/delight mid-air. Embrace it.
2. See the city from ArcelorMittal Orbit, London
Have you heard of the ArcelorMittal Orbit? What started as purely a sculptural viewing platform, has been transformed into one of London's most unique action and adventure destinations, with two really cool experiences to choose from.
Sliding into the record books (literally), the ArcelorMittal Orbit is home to the world's tallest and longest tunnel slide. With 12 exhilarating twists and turns along the 178-metre tunnel, you'll pick up some real speed before reaching a final breathtaking corkscrew section. Why do it? Because you are alive. Because it's there. Because you can.
The other thrilling way to make your way down from the sculpture's viewing platform (and to live out your spy/action movie dreams) is to abseil down the exterior! As Great Britain's highest freefall abseil, your descent will start at 80-metres above the city, allowing you to soak in the sights of Wembley Stadium, Canary Wharf, The Gherkin, and see a fresh perspective of London.
3. Ziplining in Snowdonia (Eryri) National Park, Wales
Snowdonia (Eryri) may sound like a mystical land straight out of Narnia, but we promise it's real – this captivating national park in Wales is one of the top places for adventure seekers to explore in Great Britain.
Nestled among the mountainous landscape, Zip World Penrhyn Quarry is home to an epic zipline, that happens to be both the world's fastest and Europe's longest! You (and up to 3 mates) can (simultaneously) soar over the bright blue waters of the quarry's lake, on a zip line that's over 1.5-kilometres in length. Unlike regular seated style ziplines, on the Velocity 2, you'll be safely strapped into position, lying flat, headfirst. This is the closest you'll ever get to feeling like you're flying.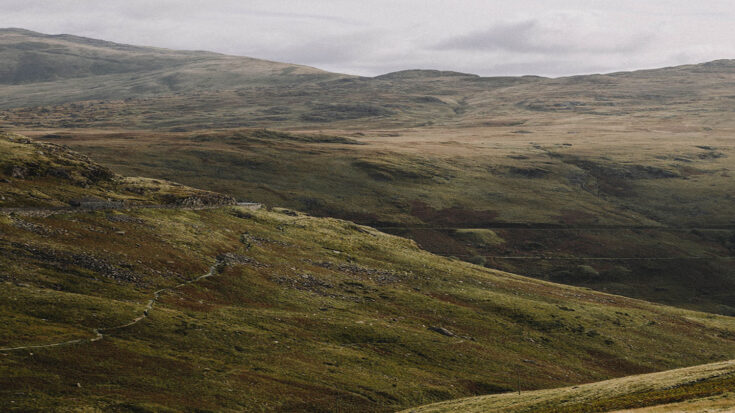 Image source:Zip World Penrhyn Quarry
4. Water sports in England's Lake District
An adventure addiction doesn't always have to be satiated by more thrills. Sometimes you crave the opposite. An overwhelming calm. Like the type you get after spending a day out in nature, by the water, in England's Lake District.
Kayaking, stand up paddleboarding, canoeing, windsurfing, paragliding, caving, canyoning. Don't get us wrong, there are still plenty of opportunities to spike your heart rate, but Great Britain's great outdoors is nice to enjoy at a leisurely pace.
The Lake District is such a must-see, that we've included it in our own trips! Travellers on England & Scotland have the option to take a cruise along the beautiful Lake Windermere in the Lake District, or to immerse yourself in this beautiful region for a few days, check out the Hiking And Bushcraft In The Lake District Detour Mini Adventure.
5. Conquer the Tower Top Climb in Brighton
As England's most iconic seaside city, Brighton is famous for its beautiful beaches and buzzing nightlife. However, even the most well-known sights and experiences are given new, innovative twists in this modern city – like, for instance, the Brighton i360 viewing tower!
Hosted by energetic Brighton i360 engineers, the Tower Top Climb experience is an opportunity for travellers to see Brighton like never before. After taking a "pod flight" up to its maximum height, climbers sneak through a previously hidden hatch, where a 24-metre ascent awaits to get to the open-air platform at the very top of the tower. The 360 views from the city to the sea are seriously impressive. While you are soaking up the scenery from the tippity-top, the engineers will be egging on your adventurous spirit, encouraging you to push your limits by taking a peek over the edge ?
6. Surfing in Devon, England
England may not be the first destination to spring to mind when we mention epic waves and a passionate surf community. But one trip to Devon might just change your mind.
Ocean lovers will find their thrills in the fantastic beginner to intermediate beach breaks of Croyde Bay. If you need a lesson or two, Contiki's Surf & Yoga in Devon Detour Mini Adventure is a great place to start. Hosted by local guide Elly, you'll have plenty of opportunities to hit the waves, while also making time for coastal hikes, yoga, and sharing meals around the campfire with your new friends.
7. White Water Rafting in London
If your first thought upon hearing this idea is something along the lines of "white water rafting… in the city?", then we anticipated your confusion. But yes – you really can go white water rafting in London, and in fact, it's one of the best things to do in Great Britain.
The Lea Valley White Water Rafting centre was the course used for the canoe slalom events at the London 2012 Olympic Games, and now you can hit the rapids for some action and adventure of your own.
If you love the thrill of rafting, then you absolutely have to have a crack at hydrospeeding for bonus white-water fun.
Image source:Visit Britain
8. Hike Ben Nevis in the Scottish Highlands
For a little less 'eeeeeek' but a whole lotta 'ahhhhh', head out in search of adventure on the slopes of Ben Nevis, Great Britain's tallest mountain (and one of Scotland's 282 Munros). Part of the Grampian Mountain Range, Ben Nevis has two main walking tracks for those determined to conquer the climb.
The challenging Carn Mor Dearg Arête route is reserved for prepared and experienced hikers, so most travellers prefer to walk the Mountain Track. However, this peak certainly is not for the faint-hearted. The return trek on the Mountain Track generally takes between 7-9 hours, and 3.5-4.5 out of those is just the journey to the summit ? You'll be 100% grateful for the fresh air in your lungs after that hike!
If you'd like to experience the enormity of this mountain and still be able to feel your legs the next day, take a trip on the Nevis Range Mountain Gondola. Scaling the face of the Aonach Mòr mountain, you'll have sweeping views of Ben Nevis and the surrounding Scottish Highlands.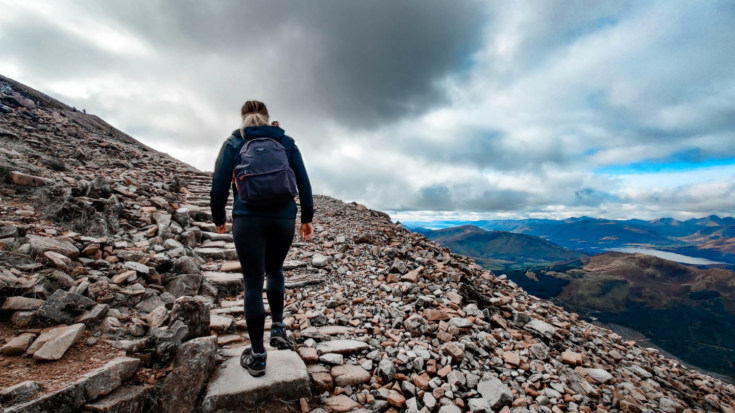 Image source:Unsplash/Migle Siauciulyte
So now the real question is… which adventurous activity will you try first?