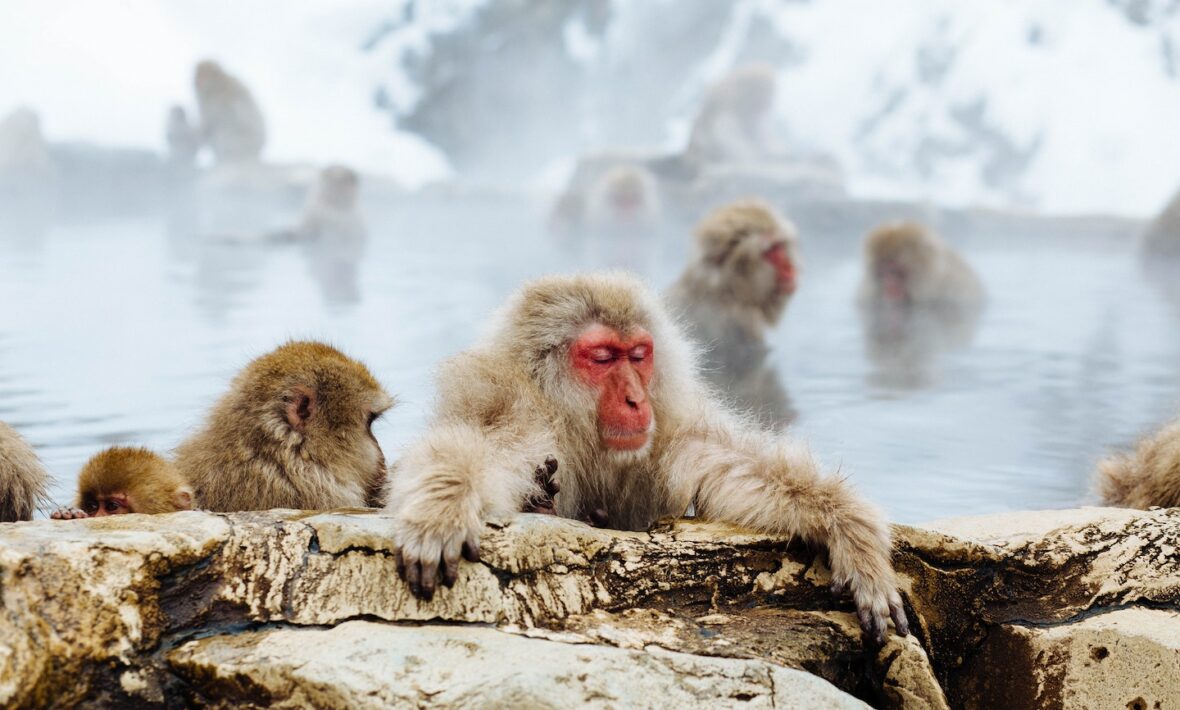 Deciding to travel to Japan is step one, deciding the best season to travel to Japan is step two. With so much to offer, from steaming hot onsens to the traditional ceremonies, snowboarding, epic food experiences and stunning views, Japan is a traveller's dream come true. Naturally, you want to pack as much into your trip as possible, but each season has something unique going on.
Here are the best seasons to travel to Japan, depending on whatever's on your must-experience travel list…
Autumn in Japan
September to November is a fantastic time to visit Japan. Autumn turns the beautiful maple trees shades of gold, orange and yellow and it's an incredible sight to see. In fact, it's so lovely that many people would consider it to be on par with Japan's famous Cherry Blossom season as a must-see. There can be a chill in the air, sure, but autumn brings pretty mild temperatures to Japan, very little rainfall and lovely clear skies.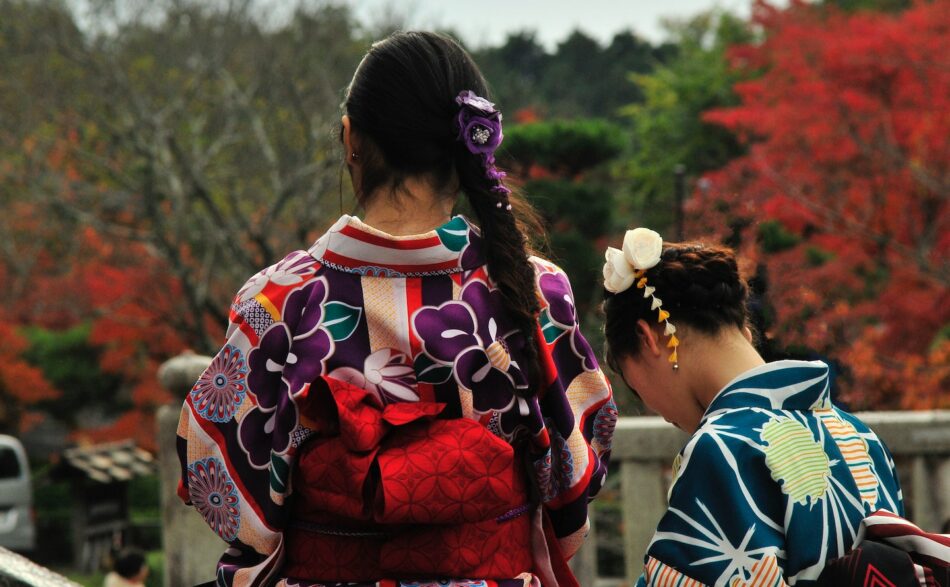 Image source:Unsplash
Winter in Japan
If you love snow, Japan in winter is your wonderland. Japan has a lot of ski fields, but Hakuba is our favourite. It's the ideal season for snowboarders and skiers, as the Japan snow is renowned for being soft and fluffy.
Winter is low season in Japan which means less crowds and cheaper prices. The cooler months are also the best time to see Mount Fuji as the skies are clear, and of course, it's also the best time to indulge in the luscious hot springs and onsen spas. Tip: add Jigokudani Snow Monkey Park to your list to spot a chilled-out monkey or two!
Image source:Contiki
Spring in Japan
Spring is the famous Cherry Blossom season, or Sakura, as it's locally known, which makes it one of the best times to visit Japan. The end of April and beginning of May is known as 'golden week' in Japan and it's the busiest time to travel for tourists and locals alike thanks to a number of public holidays. Expect crowds on public transport and at most sites if you travel in spring. There's minimal rainfall and mild temperatures, so if you decide to battle the crowds for a look at the gorgeous cherry blossoms, you'll be blessed with fair weather.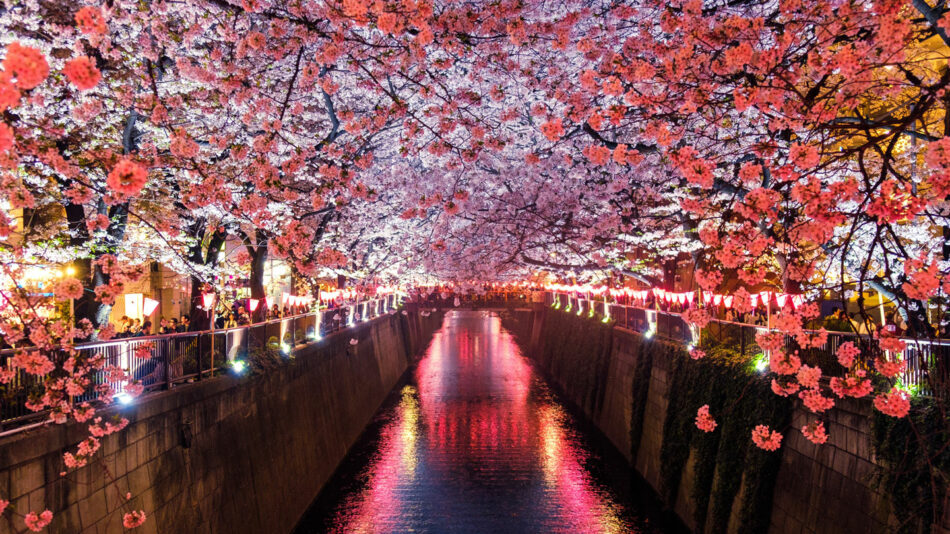 Image source:Sora Sagano
Summer in Japan
Summer is festival season in Japan! There are colorful matsuri (festivals) throughout the country as the temperatures soar to a balmy 20 – 24 degrees celsius (that's 70 – 75 Fahrenheit). Kyoto is home to the Kyoto Gion festival in July, which is a must-see for culture lovers. Summer is also a great time to hike the Japanese Alps and head to the coast. In fact, you'll notice everyone is heading to the coast at this time, because it can get pretty humid in summer in Japan and a nice sea breeze is just what the doctor ordered.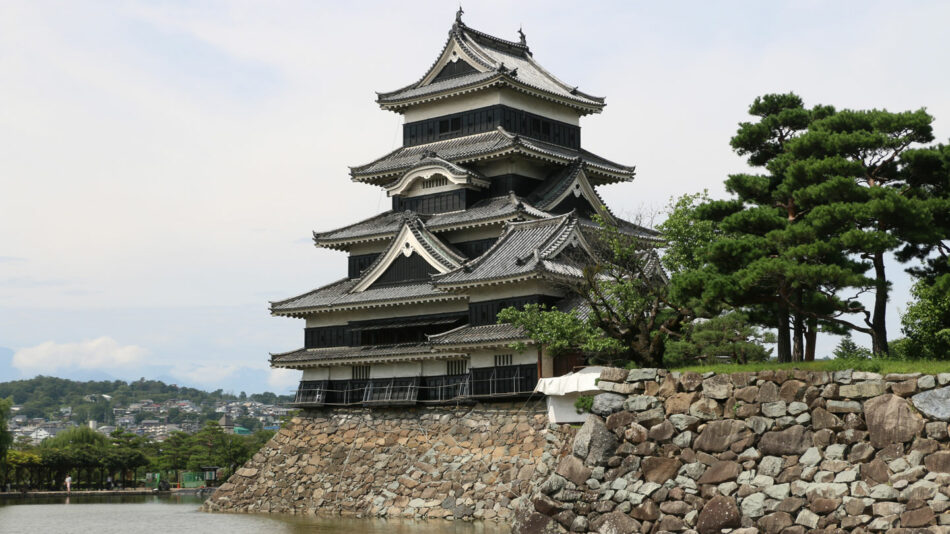 Image source:Contiki