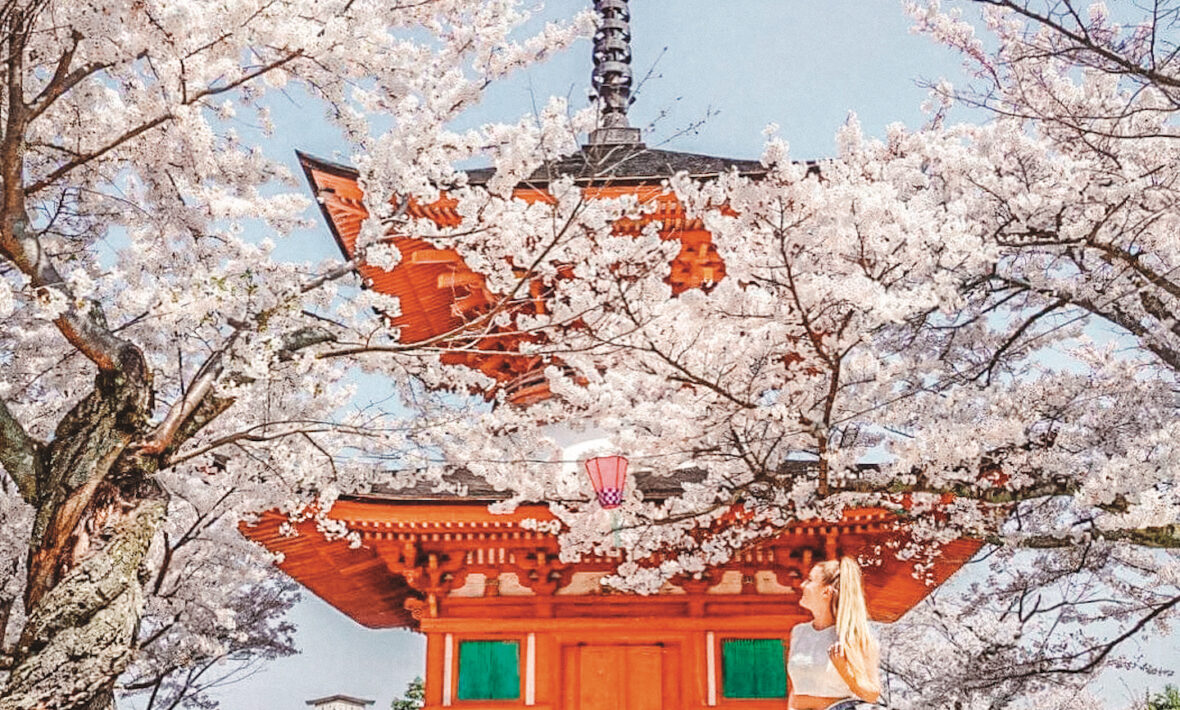 Sponsored by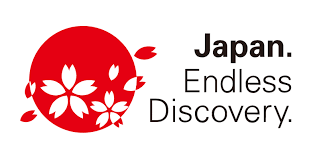 Haven't you heard? Japan is back! And when spring arrives next year, there'll be no better way to celebrate than seeing the amazing Japanese cherry blossoms! Although cherry blossom trees can be found around the world, nowhere does it better than Japan. The vibrant blooms are breathtaking and if you're a fan of Japanese culture, you know that the land of the rising sun is most beautiful during springtime.
So, why are we so fascinated with Japanese cherry blossoms? Well, they've become a symbol of Japanese culture. Every year thousands of travellers are drawn to the country to spend their vacation time experiencing the best Japan has to offer. Feeling inspired to plan your own blossom-filled adventure? Here's your guide to the Japanese cherry blossoms…

What's the historical and symbolic significance of the Japanese cherry blossoms?
The country's national flower, cherry blossoms from sakura trees, are symbols of beauty and renewal – tied to traditional Japanese cultural beliefs. Often associated with the Buddhist themes of mortality, the flower has become a metaphor for human existence in Japan. Only blooming for a short period during the spring, sakura blossoms represent the fleeting nature of life and remind locals to live in each moment, as life is short and nothing lasts forever.
These symbols of beauty and mortality can also be tied to Japanese samurai culture. The samurai lived by a moral code called bushido, meaning: "the way of the warrior." Seeing a fallen cherry blossom or petal represented the inevitable death of a samurai that came too soon.
The season of sakura cherry blossoms is a welcomed and celebrated time of year where cherry blossoms signify a time of rebirth, renewal, and optimism. The springtime brings endless possibilities for the future and hope for the new year ahead. In April, students get a fresh start heading back to school, while businesses enter a new fiscal year. Many schools and companies embrace this optimism by having cherry blossom trees planted outside their buildings.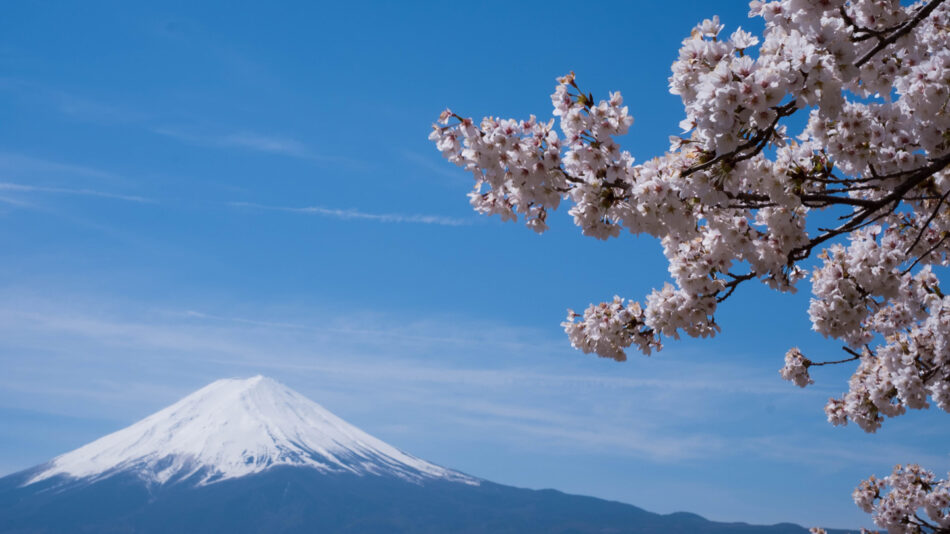 What is hanami?
During the spring, locals enjoy living in the moment with a traditional Japanese custom called hanami. Hana means "flower" and mi means "to view," together being "to view flowers." This ritual can be traced back as early as 710, otherwise known as the Nara Period in Japan. After the blossoms are in full bloom, locals celebrate by "watching blossoms," gathered below the tree branches during this time of year.
There are many ways to celebrate, varying from a stroll in the park to a picnic with friends. Locals traditionally love to cook homemade meals and barbecued foods to eat under the beautiful trees. The best views can be found by looking at one or a group of trees up close, making them appear as clouds. Want to make your viewing experience extra special? Find a spot close to a traditional Japanese castle, temple or shrine to be truly immersed within Japanese culture.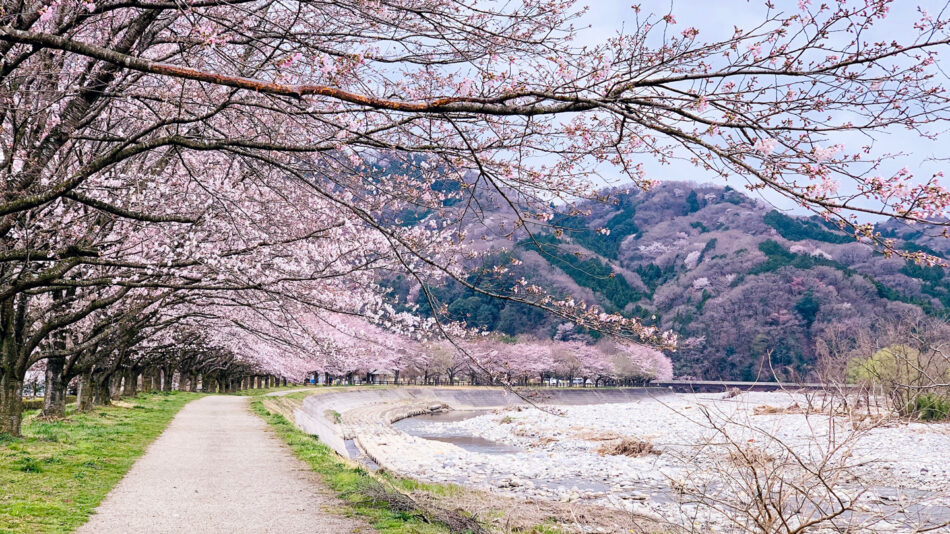 When is the Cherry Blossom Festival and what are the best dates to visit?
The best time to travel to Japan for cherry blossom festival varies year over year. Celebrations begin in the southern part of Japan in Okinawa as early as January, and will continue until the end of May in the most northern part of the country, Hokkaido. In the most popular cities such as Tokyo, Osaka, and Kyoto, festivities tend to fall within March and April. The most accurate forecasts for cherry blossoms and best dates in each city are typically released in February every year.
Catching the cherry blossom season isn't as easy it seems. There are hundreds of varieties of Japanese cherry blossom trees, with sakura blossoms being the most popular. Cherry trees bloom for only a brief period, typically around two weeks, and vary in peak blooming time across the country. Different types of trees also produce different colour blossoms from white to dark pink or even yellow.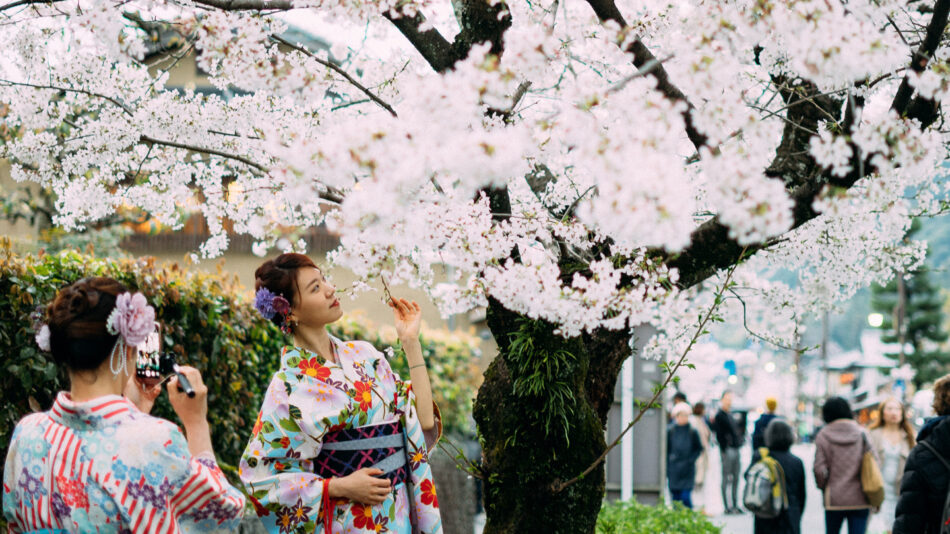 Where is the best place to see the cherry blossoms in Japan?
The best cherry blossoms in Japan can be seen in:
1. Tokyo
This capital city gives you the best Japan has to offer all in one place. From Shibuya crossing, the busiest intersection in the world, to famous fish markets and the centre of youth culture and fashion in the Harajuku district, you'll immediately be immersed in the local culture. Head over to Shinjuku Gyoen, one of the most popular spots to celebrate hanami in the city. With a super central location and beautiful sprawling lawns, it's the perfect spot for a picnic. You can view over a thousand sakura blossoms and different varieties of early and late blooming cherry trees, making it ideal for people who miss peak season.
If you have a little extra time, stop by Ueno Park to see the streets lined with over a thousand sakura blossom trees. Or head to Kitanomaru Park near the Chidorigafuchi Moat for the Chiyoda Sakura Festival and rent a boat to view the sakura blossoms illuminated at night.
2. Kyoto
Maruyama Park is Kyoto's most popular hanami site. At the centre of the park, there's a weeping cherry tree, which is lit up at night. You can also take a stroll down the Philosopher's Path in the northern part of Kyoto's Higashiyama district. With over 2km lined with hundreds of cherry blossom trees, this stone path follows a canal, passing by some of the best restaurants, boutiques and cafes Kyoto has to offer.
Take a short bus ride to the western outskirts of the city and you'll find plenty of sakura trees in Arashiyama, surrounding the Togetsukyo Bridge and riverbank. While you're in Arashiayama, don't forget to stop by the bamboo forest to complete your Kyoto bucket list.
3. Osaka
Known as the second largest metropolitan city in Japan, Osaka is home to many attractions, some of the best food and of course, cherry blossom sites. The riverside promenade along Kema Sakuranomiya Park is home to over 5,000 cherry trees, spanning several kilometers. While Expo 70 Commemorative Park has some of the city's largest lawn areas and trees that light up at night.
One of the most memorable spots to celebrate hanami in Osaka is around Osaka Castle. With a moat and garden surrounding the historic landmark, you'll find cherry trees throughout the garden, with the castle tower illuminated at night. It's just stunning.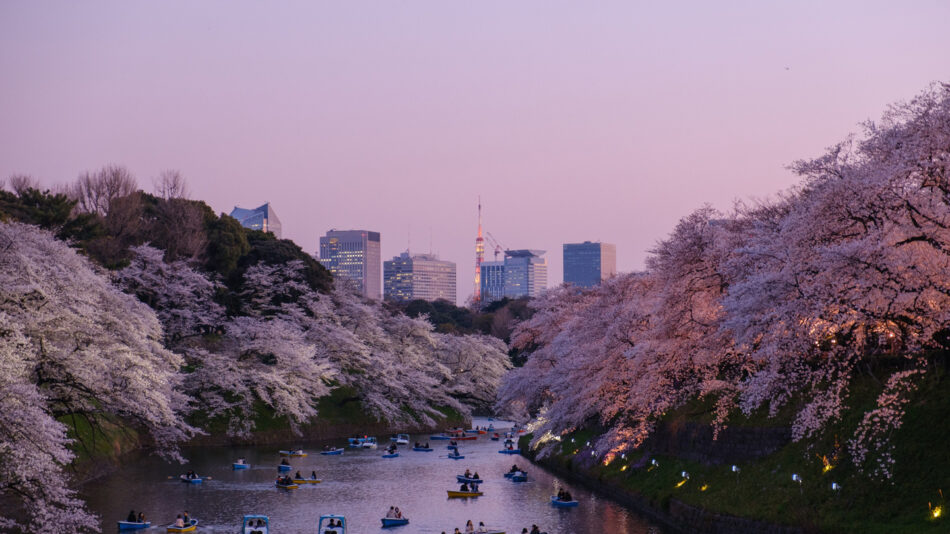 And there's your guide to the Japanese cherry blossoms! Although cherry blossoms are the main attraction for travel to Japan during the spring, don't forget to explore all the country has to offer. From endless bowls of ramen to traditional tea ceremonies and robot cafes – you'll definitely fall in love with the beauty of Japan.