15 best things to do in Calgary on your next trip [according to a local]
Share
Planning on taking a trip to see Canada's iconic turquoise lakes and Rocky Mountains? Before you head off to the beautiful Banff National Parks, spend some time exploring the city of Calgary. There are tons of activities in Calgary to ensure you have an amazing trip! To help you plan your stay, here are our local tips on the best things to do in Calgary on your next trip:
1. Rent a boat from The Paddle Station
Looking for fun things to do in Calgary during the summer? Get outside and enjoy the great outdoors! Best part? You don't have to leave the city. During the summer, rent a raft and float through the centre of the city on the Bow River, just like the locals do.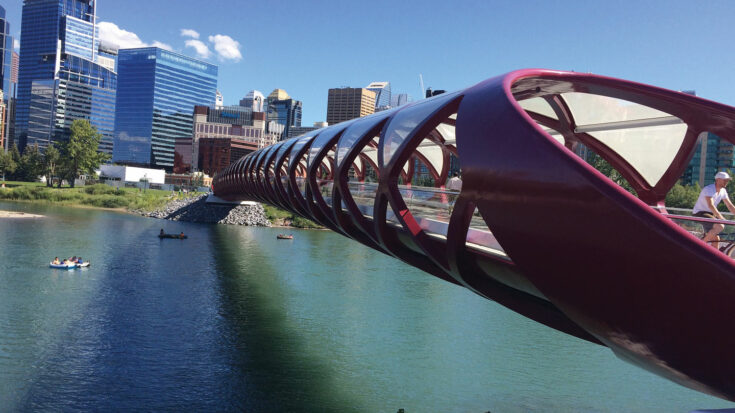 Image source:Jojo Ruba / Pixabay
2. Take in Canada's music scene at Studio Bell
Did you know that Calgary is home to the National Music Centre in Canada? Studio Bell is one of the main attractions in Calgary, drawing in music lovers from around the world. Here you'll find interactive exhibits, memorabilia from famous Canadian music icons and all of Canada's Music Hall of Fame inductees.
3. Explore the Calgary Central Library
The Calgary Central Library will transport you to Scandinavia. Designed as a joint project by a Canadian and American Norwegian architecture firms, this oval-like library features beautiful interiors with lots of skylight. It's centrally located along the CTrain light rail transit line, making it easily accessible throughout the city.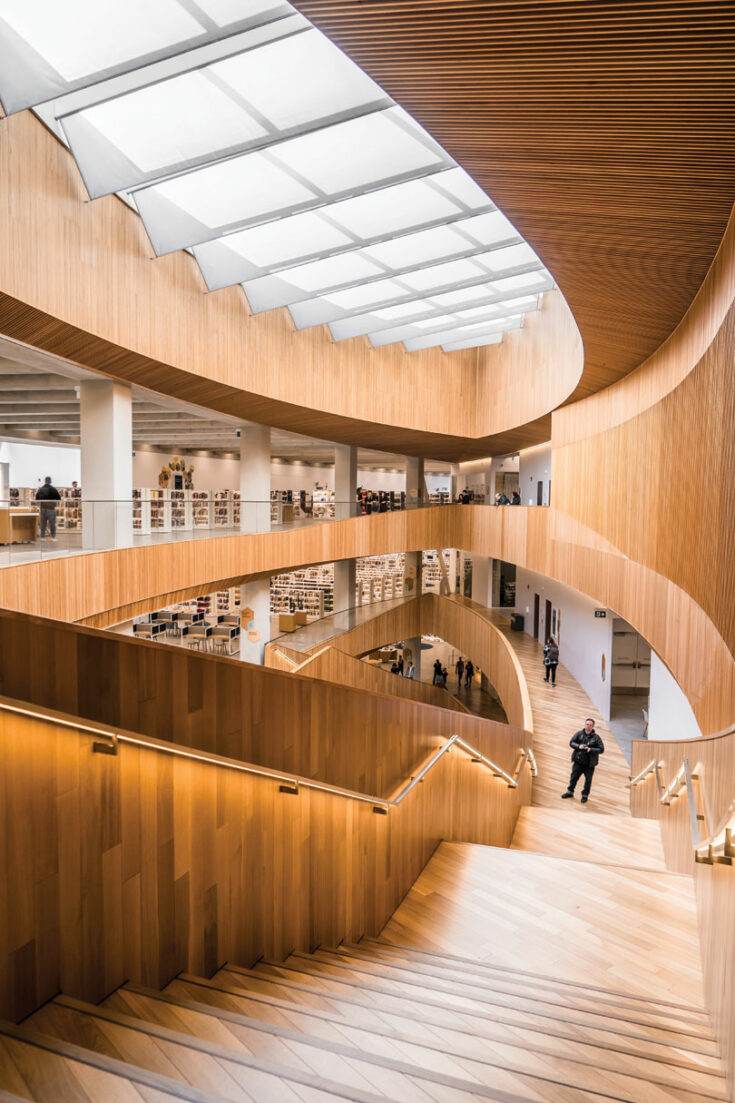 Image source:bantersnaps / Unsplash
4. Wander the trails of St. Patrick's Island Park
One of the best free things to do in Calgary is visit St. Patrick's Island Park. This area has tons of hiking and biking trails, making it a great spot to escape the city. This 31-acre outdoor space is home to art installations, fishing areas and some of Calgary's biggest festivals throughout the year. It's a great spot to spend the day enjoying the outdoors and having a picnic with friends.
5. Explore Prince's Island Park
One of the best things you can do in Calgary is go to Prince's Island Park. Spend some time walking through the park and exploring Peace Bridge. Once you're done walk over to the art installation outside of the Bow building called the Wonderland Sculpture. Around the park, you'll find Chinatown, where there are tons of cool murals in the area. During the winter, try ice skating on the Bow River at Prince's Island Lagoon.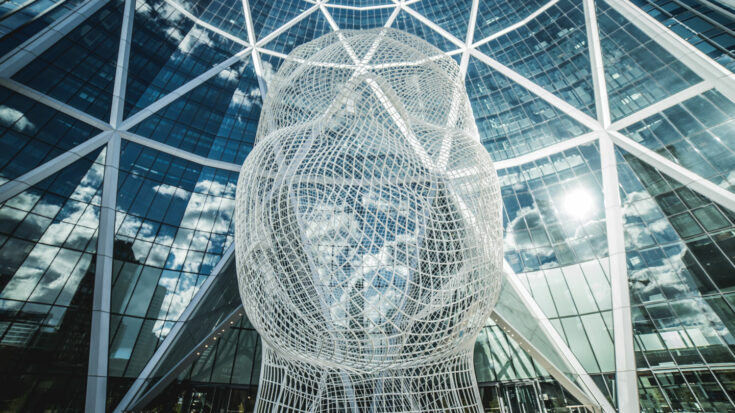 Image source:bantersnaps / Unsplash
6. Stroll through Inglewood district
If you're looking for things to do in Calgary at night, try the Inglewood district. It's one of the oldest neighbourhood in the city and has a great vibe. You can take your pick of trendy restaurants and local boutiques. At nighttime, enjoy its laid-back vibe and grab a pint at any of the local breweries, or listen out for some live music – seven days a week at The Blues Can.
7. Grab a locally brewed cup of coffee
Calgary has a HUGE coffee culture. Some popular spots to get a caffeine boost in the city include Phil & Sebastian, Lukes Drug Mart, Calgary Heritage Roasting Company, Analog Coffee or any of the Good Earth Coffeehouse locations. If you're still in Inglewood, head over to Gravity Espresso and Wine Bar or Rosso Coffee Roasters for an amazing cup of joe.
8. Experience adventure at the WinSport Canada Olympic Park
Ever wonder where Olympic athletes train? In Canada, athletes train at WinSport's Canada Olympic Park. The area has a ski hill, training facility and recreational space. It's one of the best things to do in Calgary in winter where you'll find ice skating, skiing, snowboarding and snow tubing. During the summer, the area turns into a recreational area with tons of activities like mountain biking and trampolining.
View this post on Instagram
9. Try ginger beef
Another dish that's native to Calgary is ginger beef. This Canadian Chinese dish is served with beef and ginger in a sweet sauce. The dish is either pan or deep fried, adding in the extra texture of crispiness.
10. Drink a caesar cocktail
The 'caesar' is a classic Canadian cocktail that has put Calgary on the drink scene map. Invented in 1969, at what's now known as the Westin hotel, the caesar is a Canadian cocktail of tomato juice, clam broth, hot sauce and vodka. It's best-served with a celery stick and lime in a salt rimmed glass. Today, you can drink it at almost any bar in the city.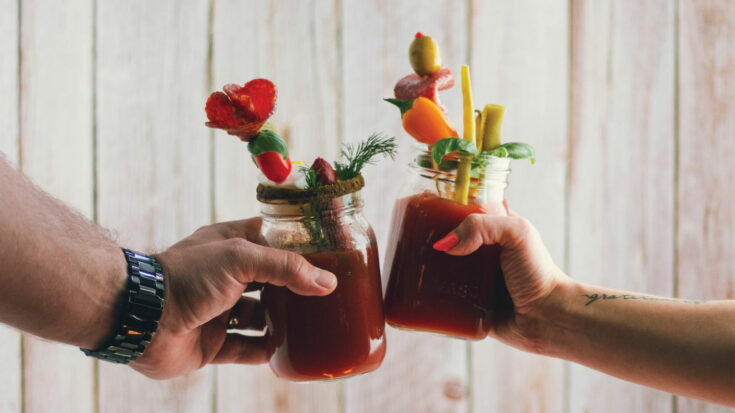 Image source:Maude Frédérique Lavoie / Unsplash
11. Dive into history at the Glenbow Museum
Looking to visit to a museum in Calgary? Head over to the Glenbow Museum. If you're an art lover or history buff, the Glenbow Museum should be on your list! It's one of the best things to do in Calgary when it's raining because there's so much to take in! Get lost in the exhibits with interactive displays, sculptures, military memorabilia and ancient artifacts.
12. Take in the view the city from Scotsman's Hill
Looking for an iconic view of Calgary? This is the best spot! Head east of the city to Scotsman's Hill for some of the best views of the city. If you visit during sunset, you can get the perfect Instagram shot of the Calgary skyline here.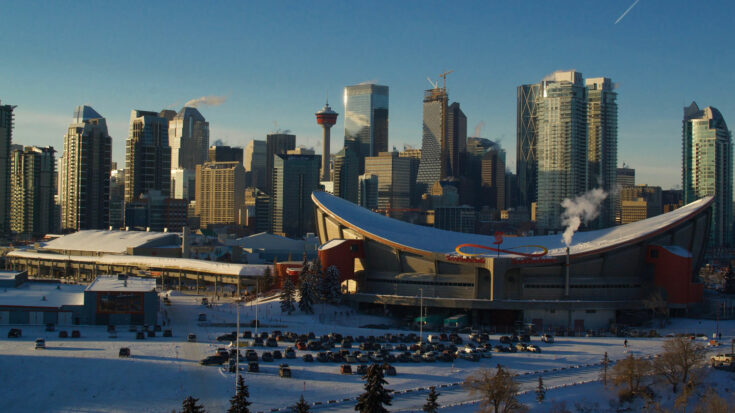 Image source:Daven Froberg / Unsplash
13. Have a sweet treat at a local ice creamery
If you want to experience Calgary like a local, head over to some of their favourite places to eat. Although there are tons of amazing restaurants, Calgary's ice cream shops definitely lead the charge! Check out Village Ice Cream or Made by Marcus to enjoy a sweet treat.
14. View the city from the Calgary Tower
You won't want to miss this stop as it's one of the best things to do in downtown Calgary! The city's skyline is recognizable because of this concrete steel needle, making it a major Calgary tourist spot! The Calgary Tower offers up breathtaking 360-degree panoramic views of the city. Take a tour and finish up with a meal on their SKY 360 restaurant for the full experience. At night, the Calgary Tower is lit up and has amazing light shows.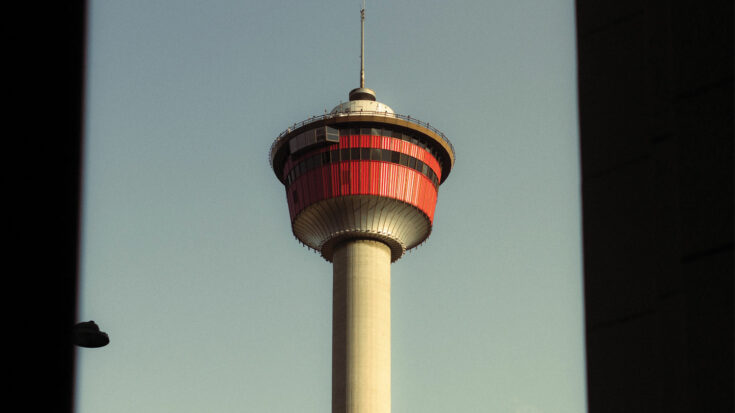 Image source:Rupert Raphael Amodia / Unsplash
15. Visit during the Calgary Stampede
During the summer, one of the major Calgary tourist attractions is the Calgary Stampede. If you're wondering what is Calgary is known for? This is it! However you may be surprised to know that there is so much more to this event than just the stampede. It has become a huge festival with tons of free entertainment and endless food stalls, turning it into one of the greatest outdoor events in Canada.
So, if you're on the way to visit Banff and the National Parks, why not stop and visit Calgary for a day? Take some time and cross some of these activities off your list when visiting for a truly memorable trip to the west coast of Canada.