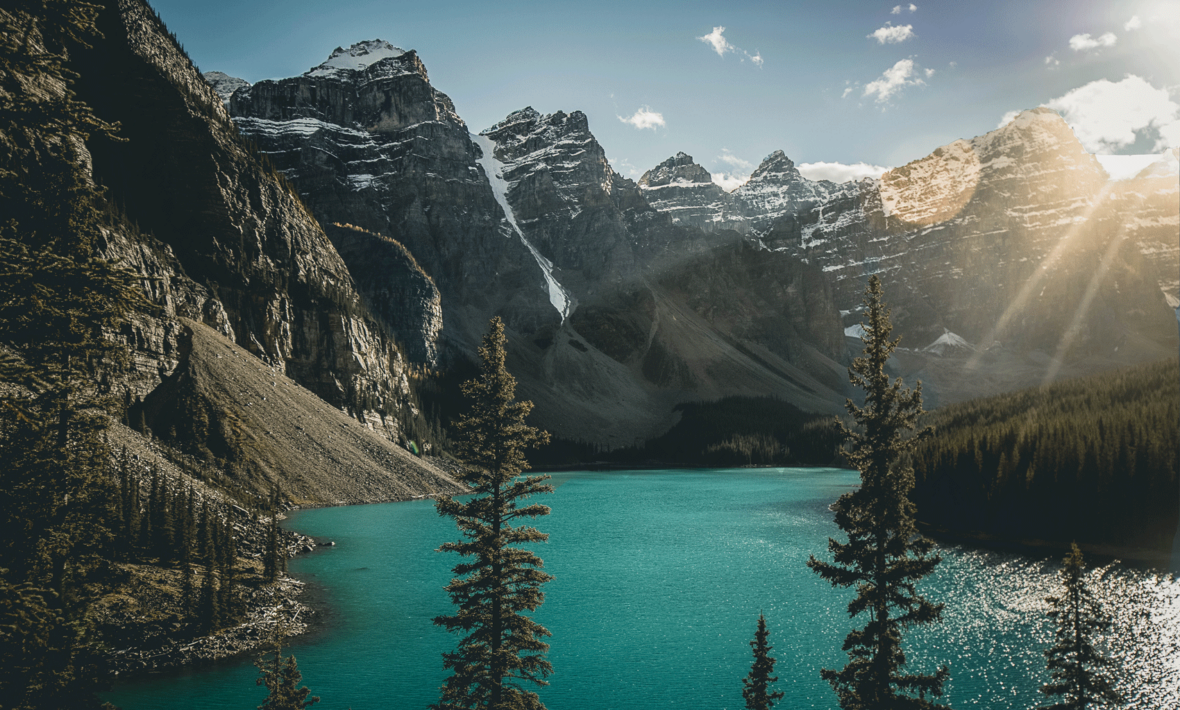 When you think of Canada's Banff National Park you're probably more likely to think about the Canadian Rockies than you are the lakes. But without the spectacularly coloured blue lakes that saturate the Rockies, those photos would almost be fairly ordinary. Pair these lakes with a few waterfalls and you've got an area of pure paradise. It's hard to find reasons as to why you shouldn't visit Banff, but these 5 must-see lakes make justifying the trip just that bit easier.
1. Lake Minnewanka
Don't forget to bring a picnic basket, hiking shoes and maybe even a canoe when you visit Lake Minnewanka! Don't worry if you don't own a canoe the floating rental cabin has you covered. Just keep in mind most rental prices are around $50 per hour. With picturesque mountains towering above the lake, you won't be disappointed. If you bring hiking shoes there are tons of great easy trails all around the lake that don't require a bunch of equipment. Hiking boots are always a good idea – they give you traction and protect you from rolling and injuring your ankles. Hiking is serious business!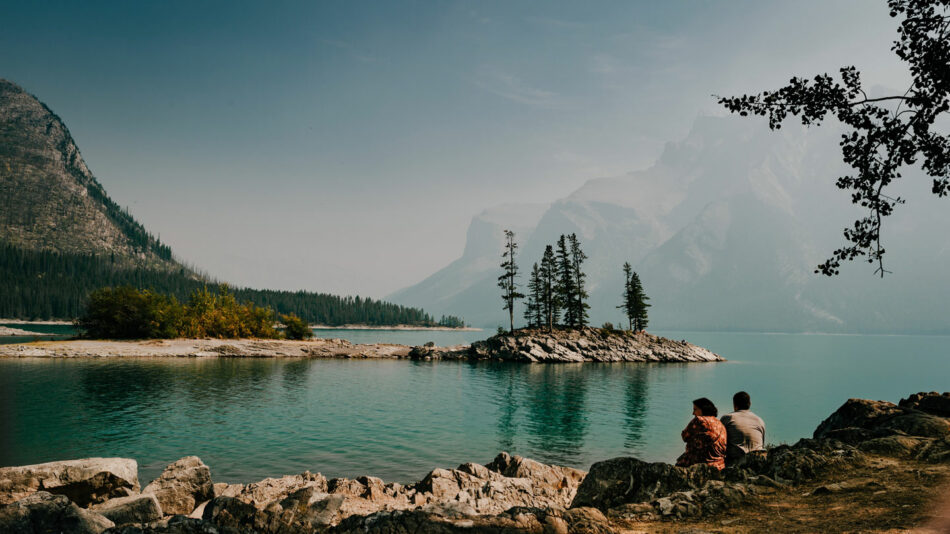 Image source:Marcelo Vaz / Unsplash
2. Peyto Lake
This glacier fed lake is one of the most popular sites in Banff National Park, and we can guarantee you've probably seen a photo or two of it before. The lake's unique blue colour is due to the rock flour that flows into it during the summer months (like many lakes in the Rockies). If you plan on visiting this wolf shaped lake, you can easily access it via the Icefields Parkway, which is known as one of the most beautiful drives in the world. Have your camera ready and maybe set up your GoPro on your hood to get some epic time-lapses! From there, you turn off towards the Peyto Lake parking lot and it's just a short 30-minute hike to the viewpoint. The path is paved, but it is basically all uphill – so be prepared for more than just a casual walk. Get those hiking boots back out!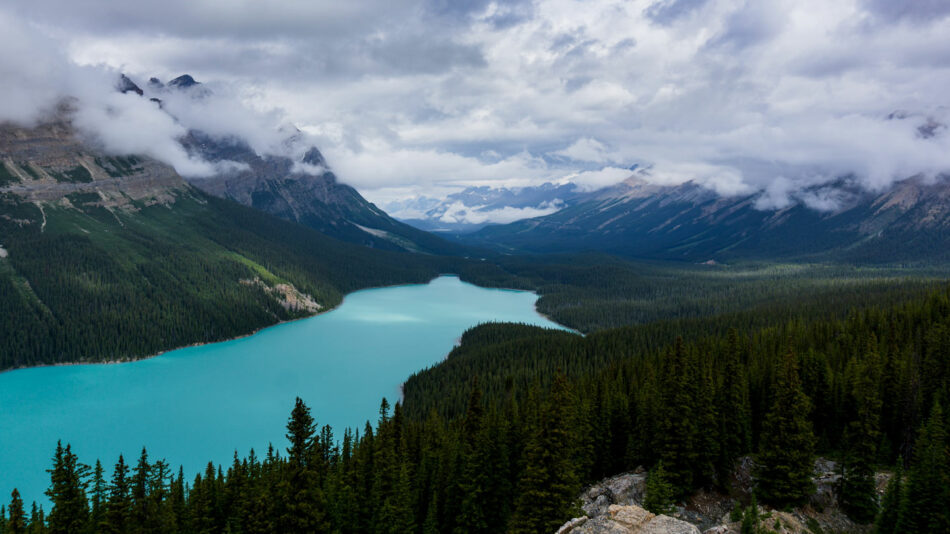 Image source:Brandon Jean / Unsplash
3. Lake Louise
Lake Louise is probably one of the more commonly known places in Banff National park. The colour of the lake is seemingly famous. There are LOADS of hiking trails around the area, and plenty of activities all year round. There is certainly no shortage of adventure when visiting Lake Louise! If you visit during the summer, bring or rent a canoe and see all angles of the lake. WARNING: the canoe's at Lake Louise can be almost $95 an hour to rent! Or maybe grab those hiking boots again, and hike to the Plain of Six Glaciers Tea House to get spectacular views of the glaciers and mountains that surround Lake Louise – all while sipping on a cup of tea. Visiting in the winter? Bring a pair of skates or cross country skis and take advantage of the frozen waters. You can also visit during the ice festival, and see some of the best ice sculptors in the world compete.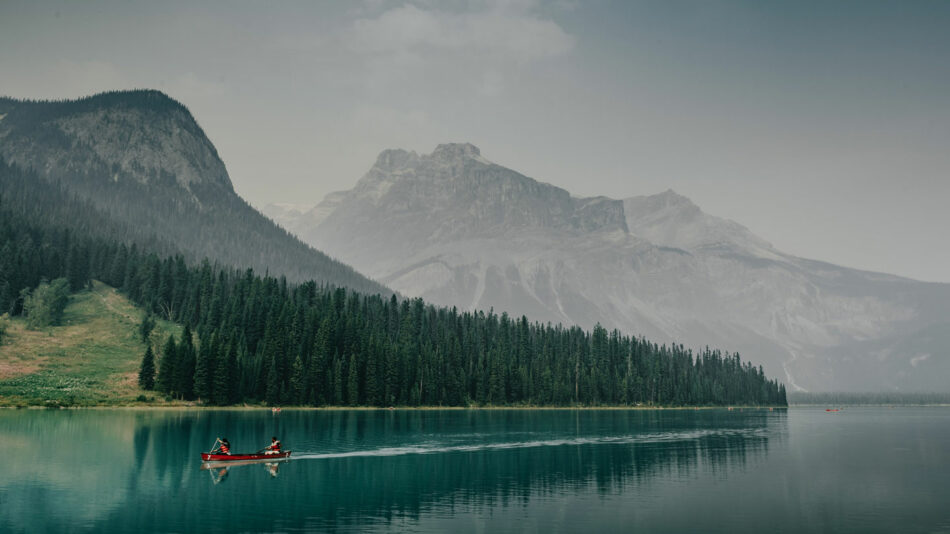 Image source:Marcelo Vaz / Unsplash
4. Moraine Lake
Google Banff National Park, and we'd say a good 90% of the photos are from Moraine Lake. It's seriously mind blowing though, it's one of those sights that screams Canada. The lake is situated in the Valley of the Ten Peaks at the base and can barely be explained in words, merely pictures. It's a short drive from Lake Louise, but be warned that this is a HUGE tourist hotspot. So if you want photos or anything without people in them, try to go early in the morning, or later in the evening. If you visit in the fall, hike up Larch Valley and see the needles of the Larch trees change to orange with the leaves. The hike has a high elevation gain, so get ready for a decent workout! Do, however, keep an eye out for signs of grizzly bears in the area. If you don't, it does come with a pretty nasty fine…so find hiking buddies!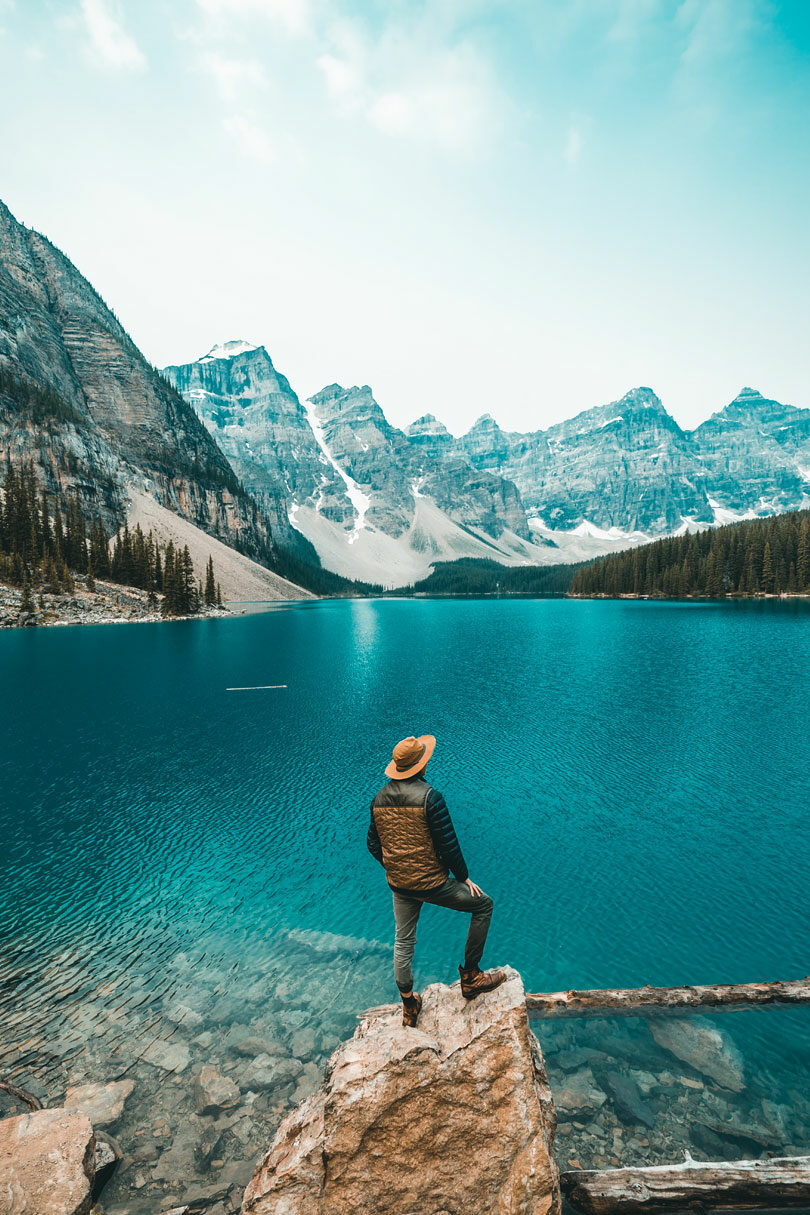 Image source:Bantersnaps / Unsplash
5. Vermillion Lakes
Obviously, if you're traveling around Banff National Park, you're going to be snapping photos left right and center. Vermillion Lakes is a must see for the avid photographer or videographer looking for a time-lapse. Sunrise and sunset are the most popular times at the lake, because of the epic colours that dance along the mountain peaks. But don't panic if you can't make it at those times – your photos will still be incredible. A small dirt road just outside of the Banff townsite will get you to this iconic photography location. If you're lucky, you'll get a perfect reflection of Mount Rundle in the water. Maybe pack a picnic, and watch as the colors in the sky change and transform the landscape. If you visit in the winter, bring a pair of skates and enjoy some leisure time out on the ice. In the spring, bring a canoe to paddle through and explore the lake!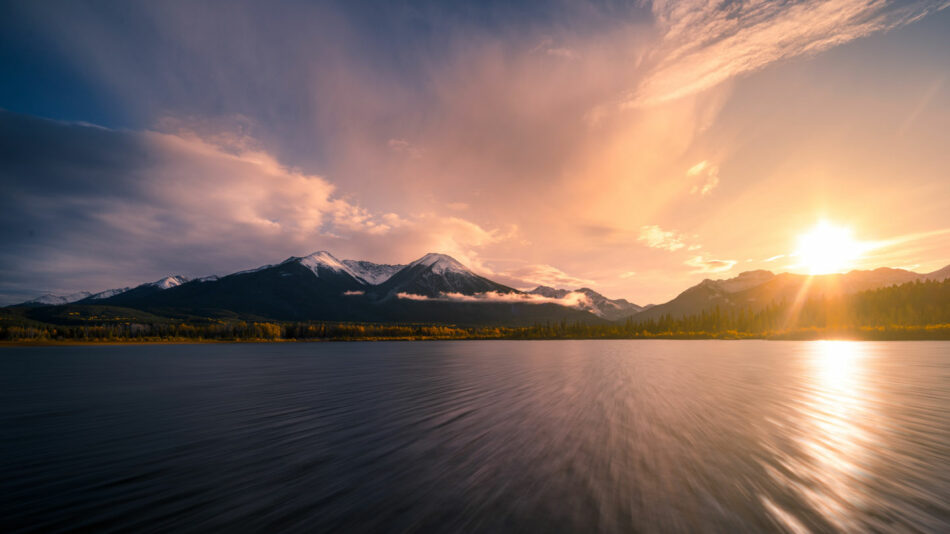 Image source:Neil Rosenstech / Unsplash
Have you recently fallen in love with nature somewhere, or captured the beauty of a new destination? Share you stories with us here and you could see your work published on Six-Two.