15 of the best things to do in Toronto
Share
Oh Canada! Toronto is a city that's worth exploring. There's tons of activities in Toronto that happen throughout the year. If you're looking for stuff to do in Toronto, it can be tough know where to start. So, whether you live in the city or are just travelling through, here's 15 of the best things to do in Toronto at any time of the year from a local.
1. Stroll along the Harbourfront
Toronto's Harbourfront is one you won't want to miss! Wander along the edge of Lake Ontario from Sugar Beach to the heart of the downtown. With amusement parks, bike trails and beaches, it's easy to spend hours walking along the Toronto's waterfront. Go skating in the winter and paddle boarding or kayaking in the summer. Once you're finished, hop on the ferry over to Toronto Islands.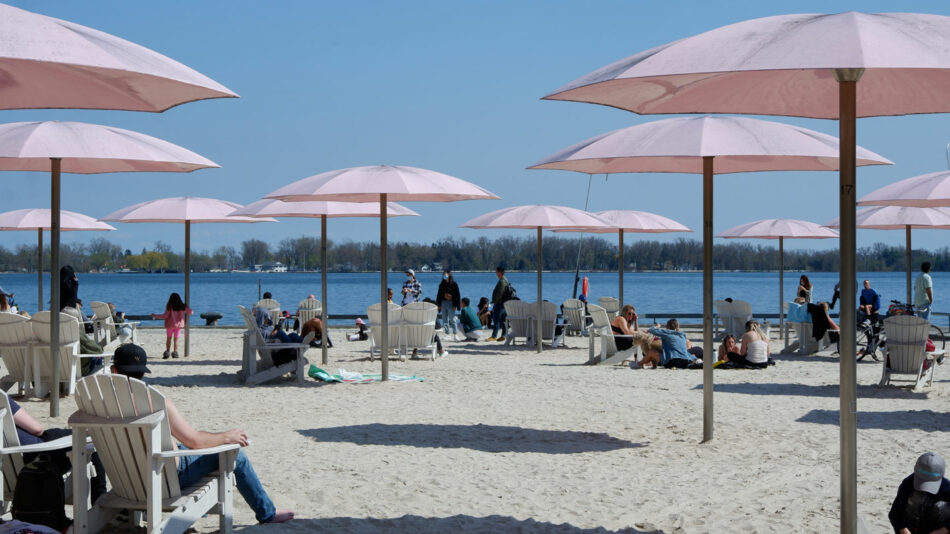 Image source:Kateryna T / Unsplash
2. Visit Toronto Islands
Head across Lake Ontario to Toronto's Centre Island. Visiting this car-free haven is one of the most fun things to do in Toronto during the summer. You'll want to grab a bike and pack a picnic for a relaxing on the beach. It's a great way to get away from the city, while staying downtown with the added bonus of seeing some amazing views of the Toronto skyline.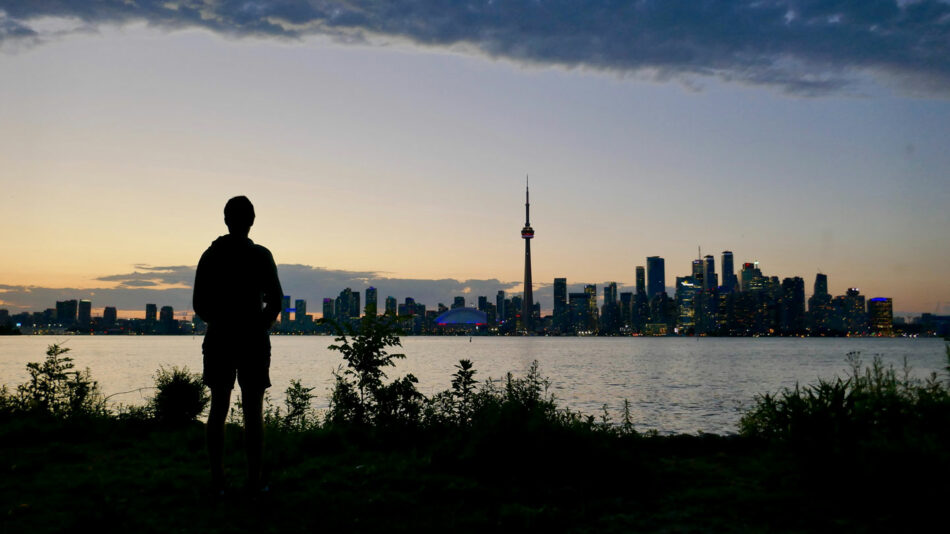 Image source:Edward Koorey / Unsplash
3. Wander throughout St. Lawrence Market
St. Lawrence market is the city's largest market that has a historic feel to it. With lots of food stalls, what's not to love? Here you'll find fresh produce, meats and breads. There are also tons of food made to go, making it is a foodie's haven in the city.
4. Explore the Distillery District
Get ready to feel like you're being transported to Europe! The Distillery District is a great way to experience the old and new part of Toronto. With cobblestone pedestrian only streets, this neighbourhood is filled with shops, cafes, art galleries and restaurants, making it easy for you to spend a few hours (or the whole day) in the area.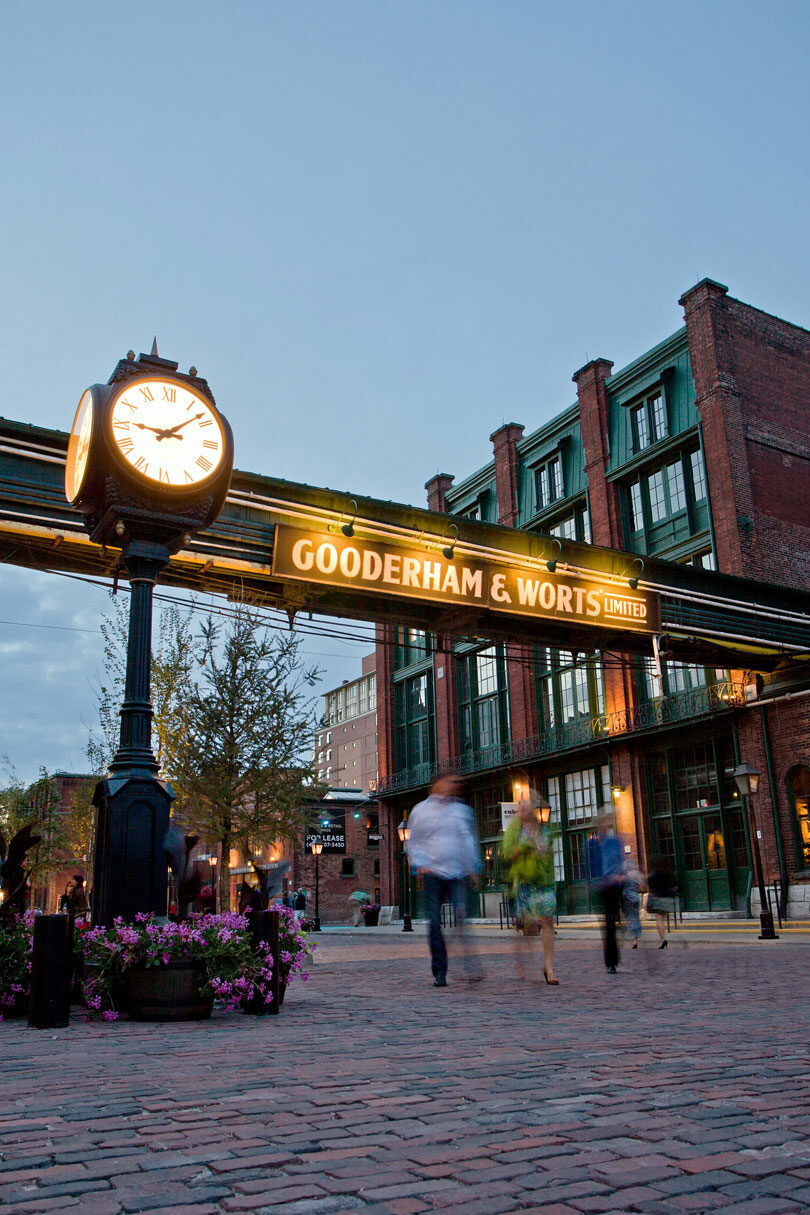 Image source:Tourism Toronto
5. See the city from the CN Tower
It's no secret that the CN Tower is one of the main Toronto attractions. Not only is it the tallest free-standing building in North America, the CN Tower is a great way to experience the city from new heights. Take the glass floor elevator up to the top and look down at the city from the glass floored viewing deck. You can even enjoy a meal at their 360 revolving restaurant. If you're feeling extra adventurous, do the EdgeWalk along the outside of the CN Tower. Just don't forget to book ahead as space fills up quickly!
6. Explore the trails around Scarborough Bluffs Park
Just east of the city, you'll find some amazing views! Toronto locals love spending time at the beaches and in The Bluffs. Here you'll find that the escarpment has created high cliffs that overlook Lake Ontario, making it feel like you're somewhere. It truly is a good spot for a Toronto adventure!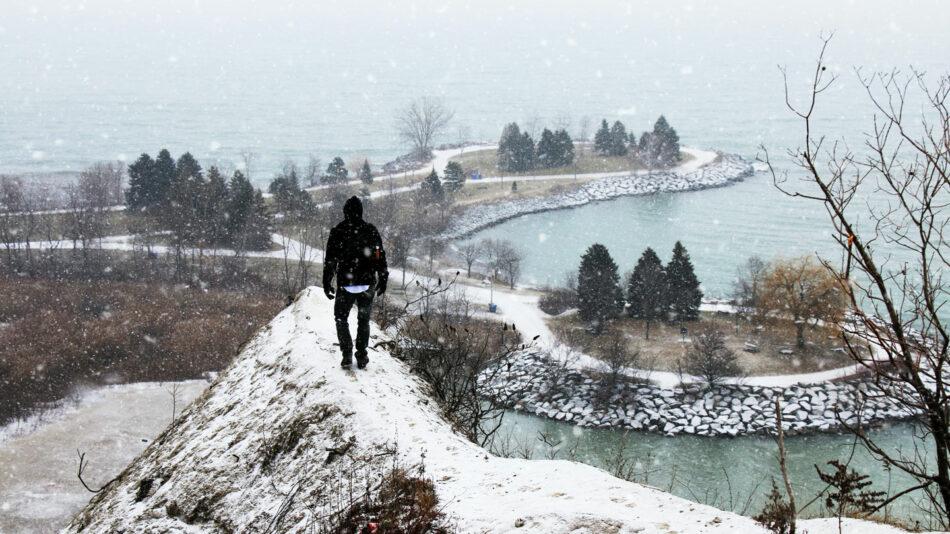 Image source:Andrew Gook / Unsplash
7. Skate near the Toronto sign in Nathan Phillips Square
Located in the heart of the city, Nathan Phillips Square is famous for the Toronto sign. Although it can be quite touristy, one of the best activities in Toronto to do is skate in Nathan Phillips Square. It's a great way to enjoy the winter weather while being active! So, grab some hot cocoa, a pair of skates and hit the ice because take it from us, this is one of the best things to do in Toronto during the winter.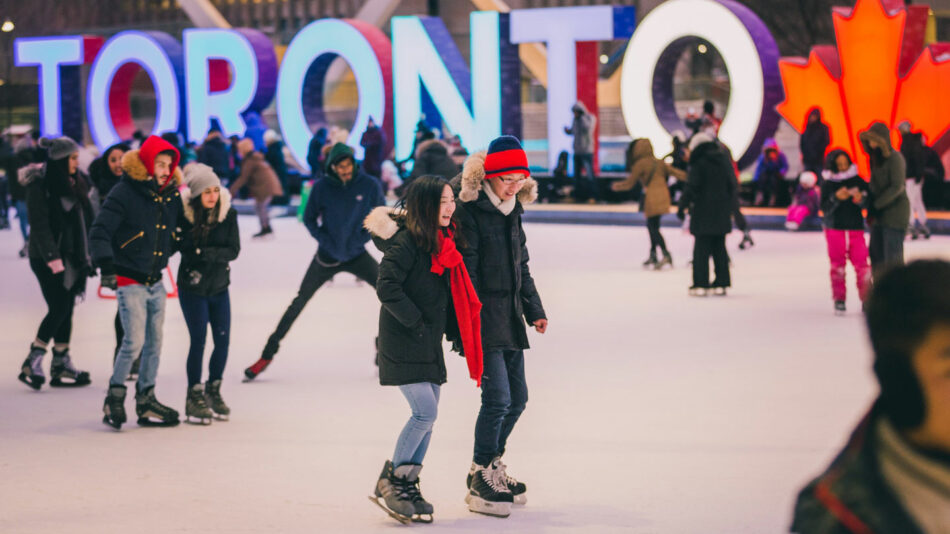 Image source:Tourism Ontario
8. See the cherry blossoms in High Park
One of the most fun things to do in Toronto in the spring is see cherry blossoms in High Park. Lasting only a few days, locals flock to this spot to experience Toronto's sakura trees. For your best chance to catch them, watch out for the weather reports as bloom time varies from year-to-year with Toronto's cooler climate.
9. Shop along Queen Street West
With lots of local vendors and some chain stores, there is something for everyone along Queen Street West. Don't forget to grab a bite to eat too as there's tons of great restaurants and takeout spots here too! If the weather isn't great, head inside the Toronto Eaton Centre and find a mall full of stores, and hopefully a few deals too!
10. Explore Graffiti Alley
This is something you should put on your Toronto sightseeing list because it's one of the free things to do in Toronto you won't want to miss! Not only will you be inspired by local artists, you'll be able to see the city through their eyes. The murals here change quite frequently to tackle new issues, such as the Black Lives Matter movement, which means you'll have a new experience every time you walk through.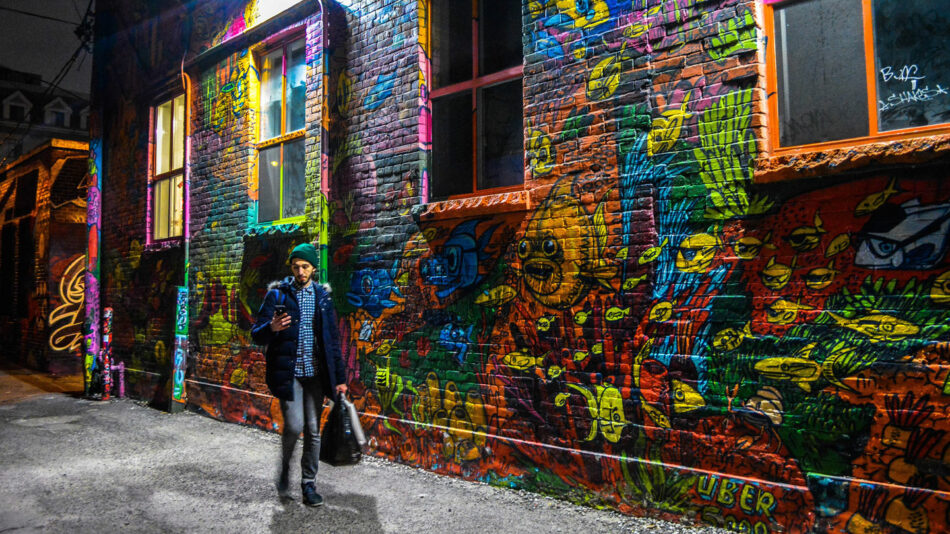 Image source:Julie Laiymani / Unsplash
11. Take in some history and culture
There are tons of activities in Toronto that involve history and culture. Visit one of the museums in Toronto such as the Royal Ontario Museum, Art Gallery of Ontario or Aga Khan Museum to take in some art and history. These buildings are also some of the city's most iconic structures with amazing architecture, inside and out.
12. Discover Kensington Market
Toronto is a very diverse and multicultural city, so if you're short on time, head over to Kensington market to experience it all at once. You can shop in vintage stores and enjoy some amazing food from a wide-range of backgrounds. Throughout the year you'll catch tons of local Toronto events here, making it a great spot to spend a couple of hours.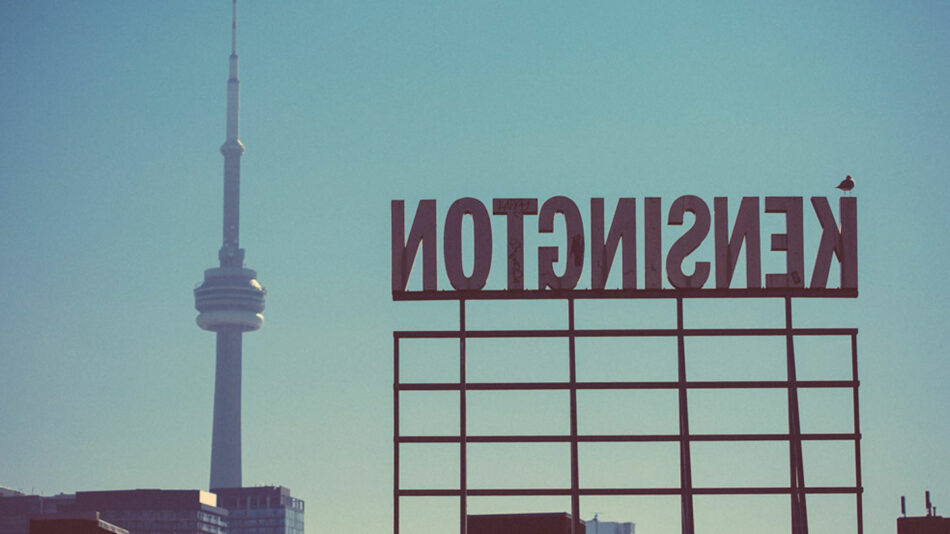 Image source:Tourism Toronto
13. Hike the Don Valley Trail
Looking for some Toronto adventures with nature, hike the Don Valley trail. With tons of trees and valleys, the Don Valley trails are easily accessible from the downtown core. They aren't too challenging, making it an easy weekend stroll in the outdoors.
14. Grab drinks on the patio
The summer months in Canada can be quite short. One of the best way to enjoy delicious food and the warm ⁠—sometimes humid weather in Toronto is by hitting up a patio! In the summer, the sun sets around 9PM, making it one of the best things to do in Toronto at night as most restaurants are open late! Some of the best patios in the city includes Amsterdam Brewhouse, El Catrin and Stackt market. And if you're looking for a patio with a view, check out Broadview Hotel, Boxcar Social or Kost.
View this post on Instagram
15. Visit Evergreen Brick Works
If you're looking for activities in Toronto, Evergreen Brick Works is your spot! Here you'll find farmer's markets, skating rinks and tons of nature trails for you to explore. You can also spend time enjoying their events and art exhibits or try out one of their workshops. It's a great way to get involved in the local community.
Take it from us, there's lots of things to see and do in Toronto. With tons of things to do in Toronto, you may realize that this is a city you need an extra day, or two. If you're looking for some more ideas, check out our staycation guide to Toronto.