Black Lives Matter murals you need to see around the world
Share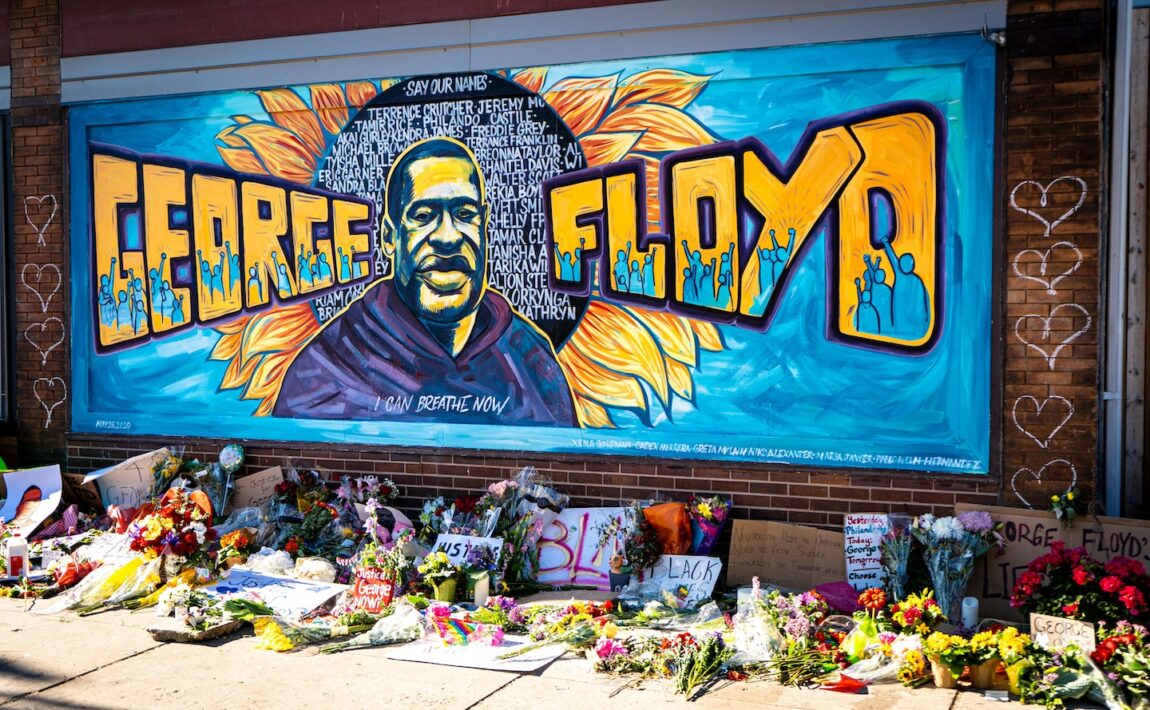 The death of George Floyd and the long-term effects of systemic racism and police brutality has resonated with people from around the world. It's inspiring us all to stand up and support the Black Lives Matter movement.
Throughout history, street art has been a powerful way for people to share messages in public locations. Stunning artworks and murals have been popping up around the world in support of the movement. From Minneapolis to Berlin, here are just some of the striking Black Lives Matter murals that have been created in solidarity…
Black Lives Matter Plaza  – Washington D.C., USA
The D.C. Mayor renamed a two-block long section of 16th Street NW to Black Lives Matter Plaza. The words "Black Lives Matter" can be seen in capital yellow letters. Other American cities have joined to show support with similar murals popping up throughout the country such as Dallas, Oakland, Charlotte, New York and more.
View this post on Instagram
Minneapolis, USA
Outside Cup Foods, a mural has been created where George Floyd died. Created as a collaborative project by Minneapolis artists, Xena Goldman, Cadex Herrera, Greta McLain, Niko Alexander and Pablo Hernandez, this mural depicts Floyd as a social justice hero. Locals have continue to visit the location and leave flowers every day to honour the spot that Floyd died.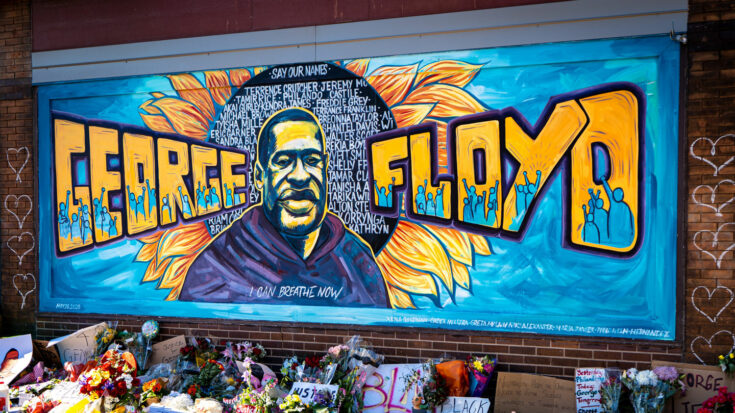 Image source:munshots / Unsplash
Graffiti Alley – Toronto, Canada
Over 40 graffiti artists from the Greater Toronto Area and Montreal gathered to pay tribute to Floyd through a project called #paintthecityblack. They have created several murals throughout Toronto's iconic Graffiti Alley to support the Black Lives Matter movement. The murals included Martin Luther King Jr., Breonna Taylor, George Floyd and Canadian, Regis Korchinski-Paquet.
View this post on Instagram
Falls Road –  Belfast, Northern Ireland
Known for its amazing street art culture, Belfast is a city that has also shown their support to the movement. A Black Lives Matter mural has been created by street artists Marty Lyons and Mickey Docherty on Falls Roads, depicting Floyd and the words "fight racism". Murals in this area change regularly to reflect international events in a public way.
View this post on Instagram
Mauerpark – Berlin, Germany
Another city that has embraced street art in its history is Berlin. The Berlin Wall divided Germany for almost 30 years and today is home to the East Side Gallery, the world's largest open-air gallery. Mauerpark is a local spot for graffiti artists to express themselves on what remains of the Berlin Wall. Created by Eme Freethinker, this Black Lives Matter mural shows Berlin's solidarity with Floyd and the BLM movement.
View this post on Instagram
Sepolia Basketball Court – Athens, Greece
This mural features a graffiti of NBA player, Giannis Antetokounmpo, on the basketball court floor. It can be found in his hometown of Sepolia, where his passion for basketball began. The mural has now been updated with the words "we can't breathe", showing support for the Black Lives Matter movement.
View this post on Instagram
Binnish, Syria
Created by Syrian artists, Aziz Asmar and Anis Hamdoun, this mural depicts George Floyd and the phrases, "I can't breathe" and "no to racism" on what's left of a wall in a war-stricken area in Syria.
View this post on Instagram
Rooftop graffiti – Naples, Italy
Created by Italian street artist, Jorit, this Black Lives Matter mural features five portraits with red tears streaming down their faces on a rooftop in Naples, Italy. The five individuals featured in the mural include Martin Luther King, Malcolm X, Angela Davis, Lenin and Floyd with the words: "time to change the world".
View this post on Instagram
Unknown location
One of the most popular anonymous street artists in the world, Banksy has spoken out about the Black Lives Matter movement. His new piece of art was unveiled on Instagram on June 7 and the current location is unknown. Banksy is a political activist and uses his street art to highlight ongoing political and social issues. With this piece, he says that, "people of colour are being failed by the system." He depicts a memorial site with a black silhouette and the American flag.
View this post on Instagram
These are just some of the Black Lives Matter murals that have been created around the world. Every day there are new pieces of street art being created to support the BLM movement. As the list continues to grow, a website has been created to help keep track of all street art that continues to emerge as part of this ongoing movement that demands social justice and equality.