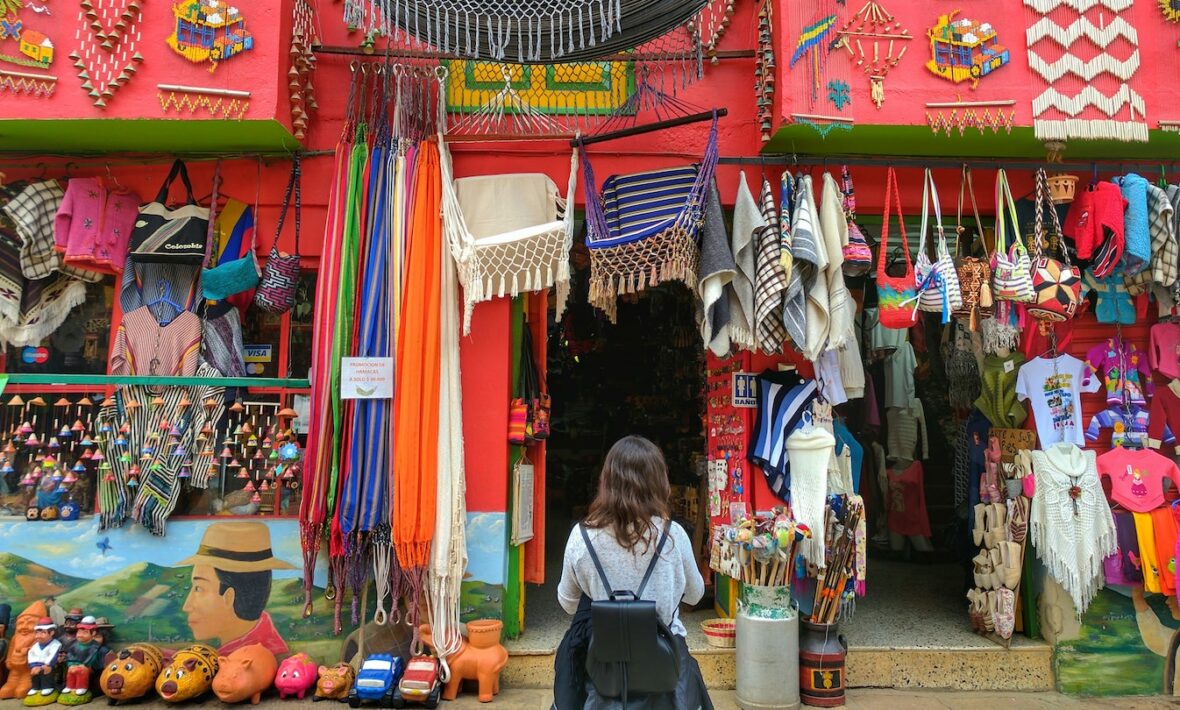 Even if you haven't seen Disney's animated extravaganza Encanto, you would've heard its music. Penned by Lin Manuel Miranda (of Hamilton fame), in collab with Colombian musicians, the film's Oscar-winning soundtrack is all over TikTok (particularly that persistent ear-worm: We don't talk about Bruno). But it's not just the catchy lyrics that have captured the world's attention. The insistent Colombian rhythms of bambuco, mapalé, cumbia, and joropo are woven through each song, lending the score both its authenticity and propulsive energy. 
Sure, it's still a Disney soundtrack. Walk the streets of Bogota and you're not going to hear songs like …Bruno pumping out of nearby bars, but Encanto's magic realism vibe wouldn't be possible without the score's authentic medley of Colombian instrumentation and musicians. So what's the deal with Colombian folk music, and why is the 'Land of a thousand rhythms'  having its moment in the sun? 
To understand Colombian folk music, you first need to get to grips with the country's dazzling diversity. First there's its topography: Andean highlands to savannahs, rainforests to that sizzling Caribbean coastline. And then there's the colourful collage of cultural influences: Indigenous, European, Indian, African…the list goes on. All of this is reflected in Colombia's (get this), 1,025 folk rhythms and 157 genres.
One of Colombia's most iconic genres is Cumbia, with its signature double-beat. Blending African Amerindian and European styles, it's brought to life with maracas, accordions, drums and flutes (you'll notice some of its electrifying elements in Encanto's Surface Pressure), and functions as both a musical and dance form. Originating in Cartagena, by the 1940s Cumbia began to spread across Colombia as a truly working class popular music. And thanks to recent viral Cumbia remixes by Drake and BTS, as well as its starring role in Disney's latest, Cumbia's striking a chord with a new generation, with more and more artists around the world weaving that signature cskh, cskh, cskh, cskh rhythm into their tunes.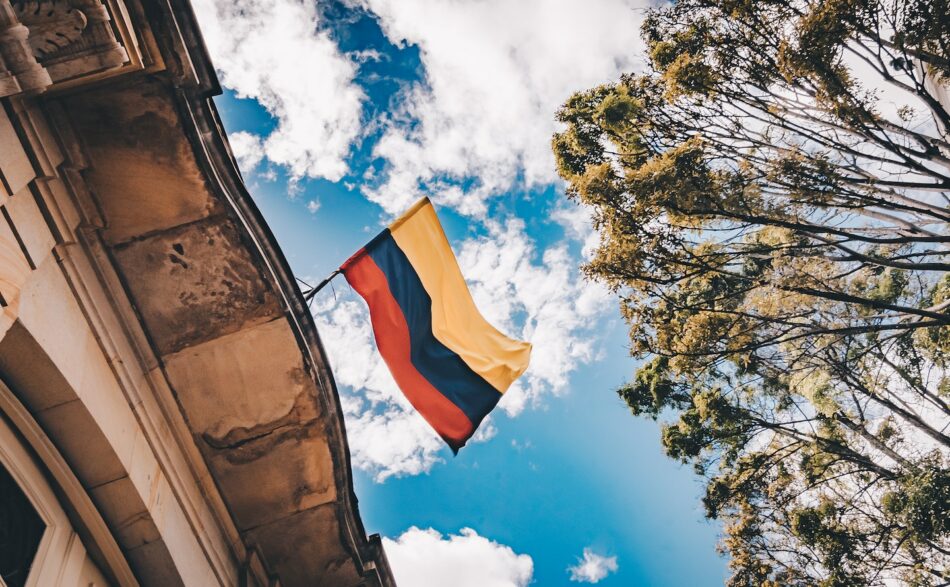 Then there's Vallento ("from the valley"), which also wears its Spanish and West African influences, but hails from Colombia's northern coast. Encanto's opening-song The Family Madrigal is a radio-friendly example of a Vallenato tune, with Colombian folk instruments such as accordion, caja vallenata and guacharaca working in joyous harmony. (If you're looking for a less Disney-fied, but still modern, example of Vallenato, check out Carlos Vives on Spotify).
Let's head to Colombia's East Coast, where you'll find Joropo, which tells stories of the gorgeous rural lands of the LLano region in a fast-paced musical style that resembles a waltz, with harps, cuatros and bandolas. From the Pacific Coast, Currulao is a genre with strong African roots and wild percussive instrumentation, from bamboo xylophones to thumping bass drums. The Andean Highlands? Bambuco, a fusion of Spanish and Indigenous styles with tambourines, flutes and a tiny 12-string guitar called a tiple.
You get the idea. No matter where you head to in Colombia, you'll find a dazzling medley of Indigenous, European and African music, played with rhythmic beauty on an array of awesome instruments you don't get to hear every day. So, sure. It may have taken a slightly saccharine Disney soundtrack for global charts to pay notice. But now the entire world is waking up to the many rhythms of Colombia. And we think it's about time.