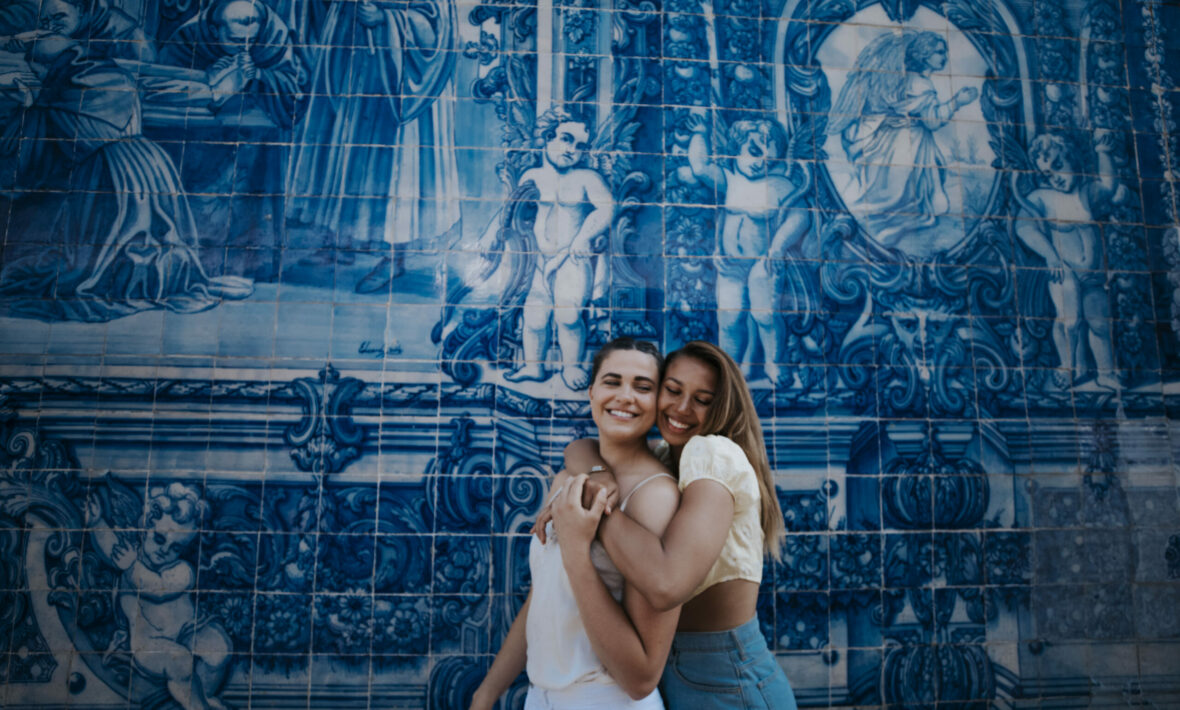 "I didn't believe in soul mates before Ryan, but Contiki led me to mine halfway across the world."
The best love stories are travel stories. Wana know how we know? Because we watch Contiki travellers fall in love every single day. Sometimes they fall head-over-heels for each other. (And we've got the proposals and marriages to prove it). Sometimes they discover life-long friendships, that stay rock-solid no matter the distance. Sometimes it's simpler than that, as we watch travellers fall for hiking, or flamenco music, or tiramisu. They're love stories too. What can we say? We just like to play cupid with you and the world.
So we put a call-out on social to ask for the best Contiki love stories. And we were inundated! From proposals, new besties for life, to the people who simply fell in love with dogs, or themselves… we've collected some of our faves to warm your soul.
So grab a cuppa, cosy up and prepare to leave feeling fuzzy (and wanting to go on another adventure).
First off…did you hear about the guy WHO PROPOSED ON THE CONTIKI COACH LAST YEAR?!!
Yep, it really happened, and we have the video evidence. And do you know where this guy was travelling through? ITALY! He went past Rome, Venice, Pisa…so many romantic locales, but he picked the Contiki coach to pop the question. Honestly, THAT'S what social travel's all about (the people, not the places). And it melts our lil' hearts.
How about when Gabriel proposed to Amélie on their first holiday, a Contiki trip to New Zealand?
Amélie: "It was in New Zealand back in March 2020 and it was our first couples trip together. It was actually Gabriel's first time leaving Europe from Switzerland, where we're both from. We did The Big Tiki, Christchurch to Aukland – and we had a lot of fun! We were supposed to stay a few days more but it was in the middle of the pandemic so we had to leave early. Gabriel then proposed to me on the last night on tour with all of our new friends. He'd wanted to ask me at Hobbiton but we had to go back before. It's a strong memory we have together ? "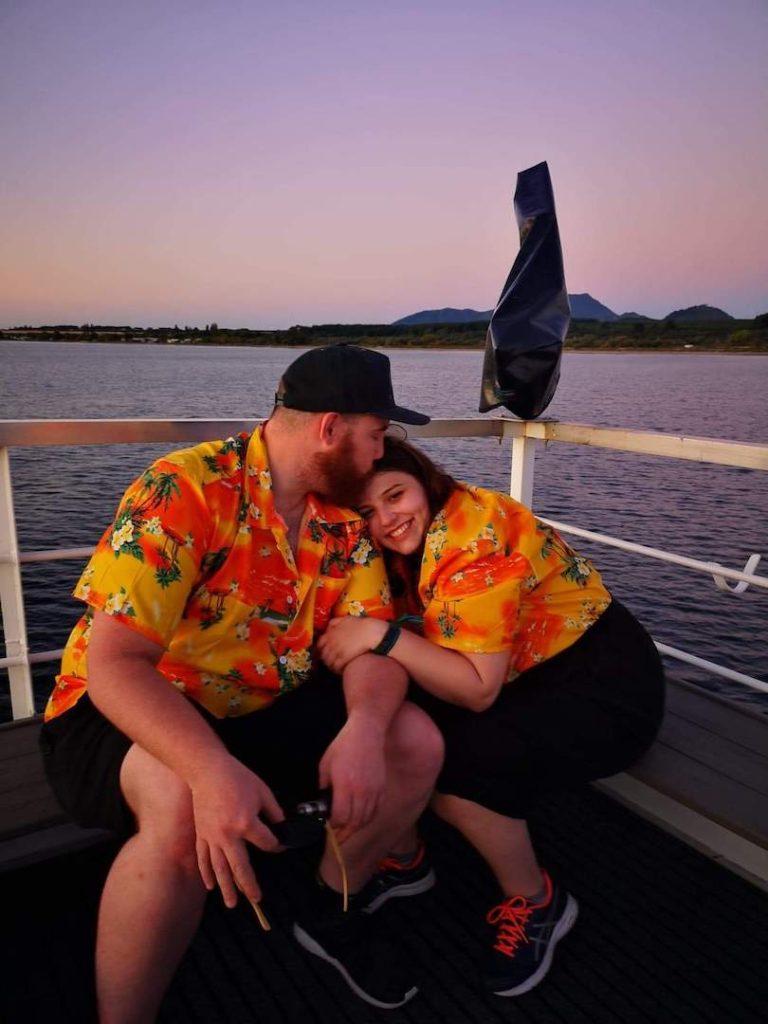 Don't forget the time Paul McCartney stopped a show so a Contiki couple could propose!
Martin first sat next to Saya on a Contiki in England 10 years ago and thought at the end of the trip 'She listens to a lot of The Beatles". So, at Sir Paul McCartney's first gig down under, Martin patiently held a sign that read: 'Can I Propose To My Love On Stage?'. And when Paul saw it he promptly welcomed the couple on stage (of course he did).
Naturally Saya said yes and the whole crowd went wild.
? ? All you need is love. Love is all you need. ?
Michelle met her adventure-loving fiancé on a Contiki in Greece
Michelle: "During the summer of 2014 Ryan was backpacking through Europe, and I was on my first trip abroad on a Greece Contiki. Our travel group merged with another group – that's how I met Ryan, and we had our first dinner overlooking the windmills and sunset of Mykonos.
In January 2015 a couple of friends from our Greece trip started planning a trip to Machu Picchu, Peru. I messaged Ryan to say he he had to join, he agreed, and come May we were all on our way to Peru with Contiki on the Peru Uncovered tour. One night we snuck up to the roof of our hotel and talked about our dreams, fears, aspirations and childhood until the sun started to peak out in the horizon. It was a fast fall after that!
When the trip ended, Ryan promised to visit me in Miami from his hometown in Edmonton, Canada… and he did. Two years of long distance and I made the move to Canada! We've been engaged for almost 3 years (thanks COVID!) and awaiting the day we can officially say 'I do' on a mountain top in Banff. I didn't believe in soul mates before Ryan, but Contiki led me to mine halfway across the world and I am eternally grateful."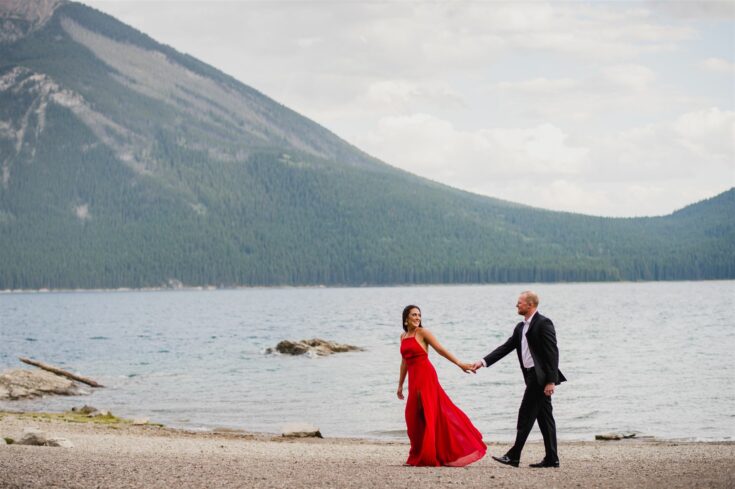 Jillian met her fiancé on a Contiki in Greece – but turns out they had history before…
"My fiancé and I met in August 2017 in Greece — he was on a 5 day Greece Contiki, and I was on a 5-week European Explorer. Our tours happened to cross paths on the island cruise, but we met the night before in a restaurant in Plaka, Athens, by chance. After becoming friendly – as we're both from New York (neighbors, actually!) – we discovered he met my roommate in our local bar 6 months prior!
When we got back to the USA, I messaged him on my US cell number, and it turns out we had a text history! My roommate at the time didn't save his number and didn't know who she was texting, so she'd asked me to text the number and see if I could get his name. We stayed friends for a year, then ended up taking another Contiki trip together in Argentina and Brazil. That's where we decided to try out a relationship. Three years later, we're engaged and planning a destination wedding!"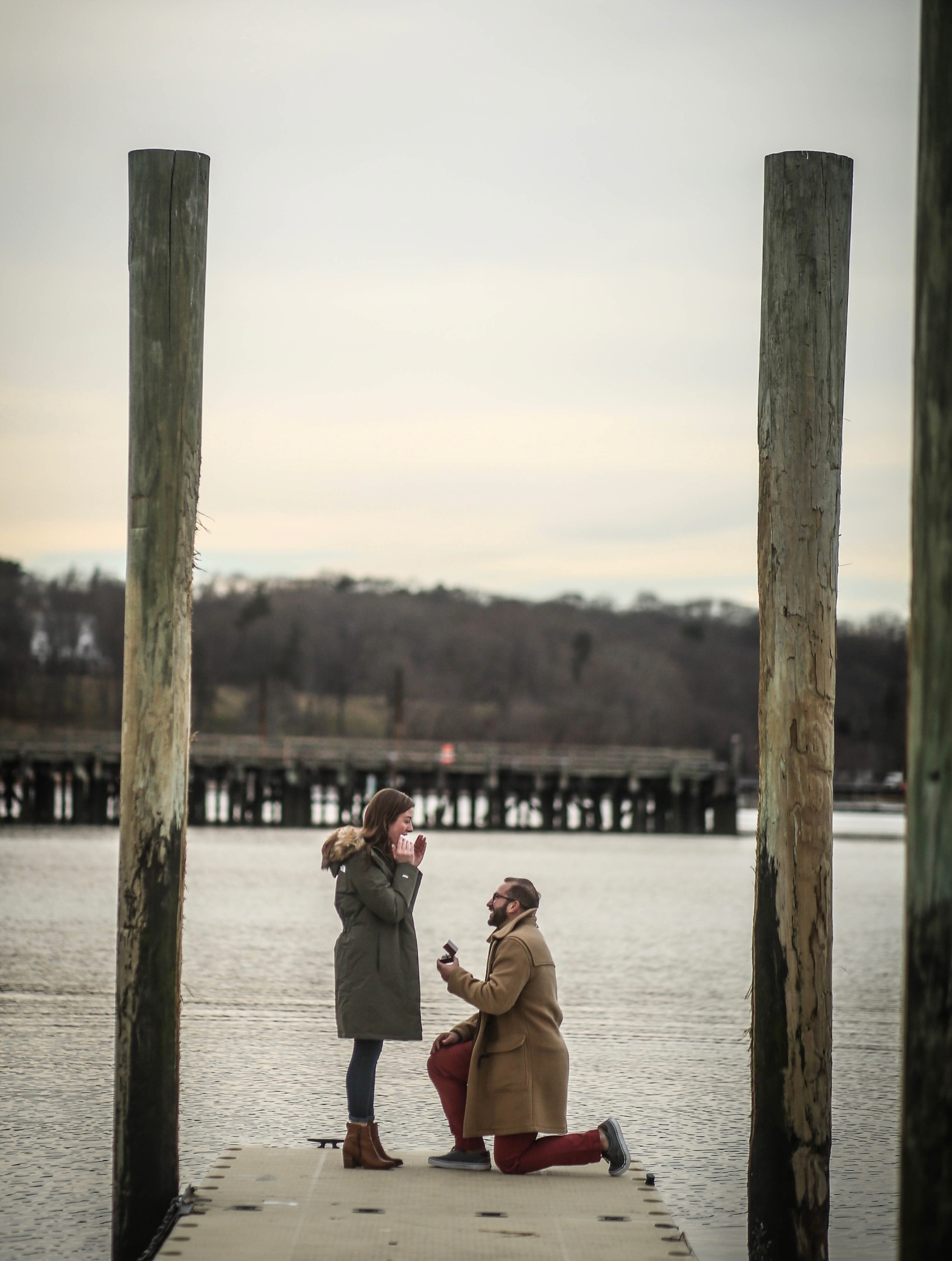 A last minute 'yes' to this trip turned into yes for life for Ash and her partner…
Ash: "My husband and I were both a last minute third wheel to our friend's Contiki trip back in 2013. We met on day two of the European Explorer trip and spent every day after that together. He lived in California and I was from Massachusetts. Once we got back to our homes we decided I would fly to Cali two weeks later to see him. After four months of long distance I quit my career, left my apartment and moved to California. We got married in 2016, have a 2 year old daughter and one more on the way!"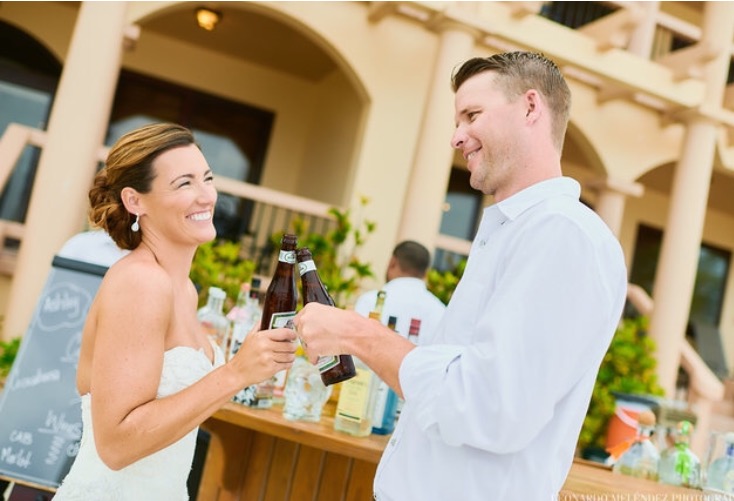 Steph & Shaun met whilst crushing powder in Canada
Steph was shocked to meet the man the man of her dreams on the other side of the world (our Powder Rush tour in Canada) only to learn that they lived just 600km away from each other. They spent the entire tour together and made lifelong friends. But the relationship truly began when they got back to Australia. The distance was hard so Steph left her job on a cattle station in April to move 600km to live with Shaun, and they haven't looked back since…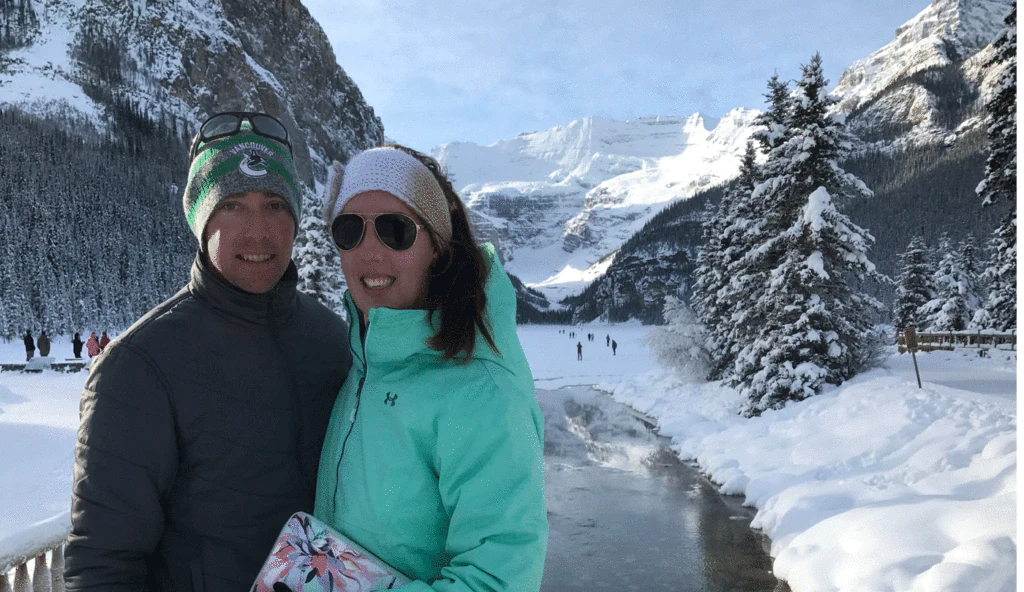 Anne and her hubby met on a Contiki tour in the 80s….and are still married today <3
Anne: "We met on the 21 day Contiki European tour in 1988. He was from California and I was from Ottawa, Canada. In Venice, we needed a sixth person for the gondola ride, and he offered to join our gondola. We hit it off and 31 years years later, we are happily married with two wonderful kids. My daughter did the same tour 25 years later, but wasn't as lucky as me ? "
Now THAT is one epic #ContikiLoveStory.
Jessie and her fiancé Josh conquered long distance after meeting on a UK Contiki in 2019
Jessie: "Josh and I met on the walking night tour in London the day before our Great Britain and Ireland trip in January 2019. To me, he was the typical Aussie lad, complaining about the cold and cracking all the jokes. To him, it was love at first sight over beer in a pub!
The day our trip started, there was a spare seat on the bus in front of me. He hopped on to sit in front of me, and we chatted, joked and laughed – and very much annoyed our future best friend Amy, also my Perth Contiki Soul Sister (That's another love story for you all!). Our trip was magical, getting to see the beautiful sites of the UK and make memories with our new pals Amy, Luke and Bec.
From the get go, Josh and I were inseparable. There was the distance – me from Perth, and Josh from Queensland – but we knew that wouldn't stop us! We did long distance for the year of 2019. Every four weeks one of us would find the time to fly back and forth – we made it work, and it was the greatest of adventures! At the start of 2020, Josh made the big move to Perth, right before the pandemic hit. Now, in 2021, we have just bought and moved into our new house and can't wait to see what the future holds. Contiki opened my eyes to the world and blessed me with the greatest of people. A big shoutout to Amy who will be our MC at our wedding and Bec to being Josh's grooms-woman ❤️"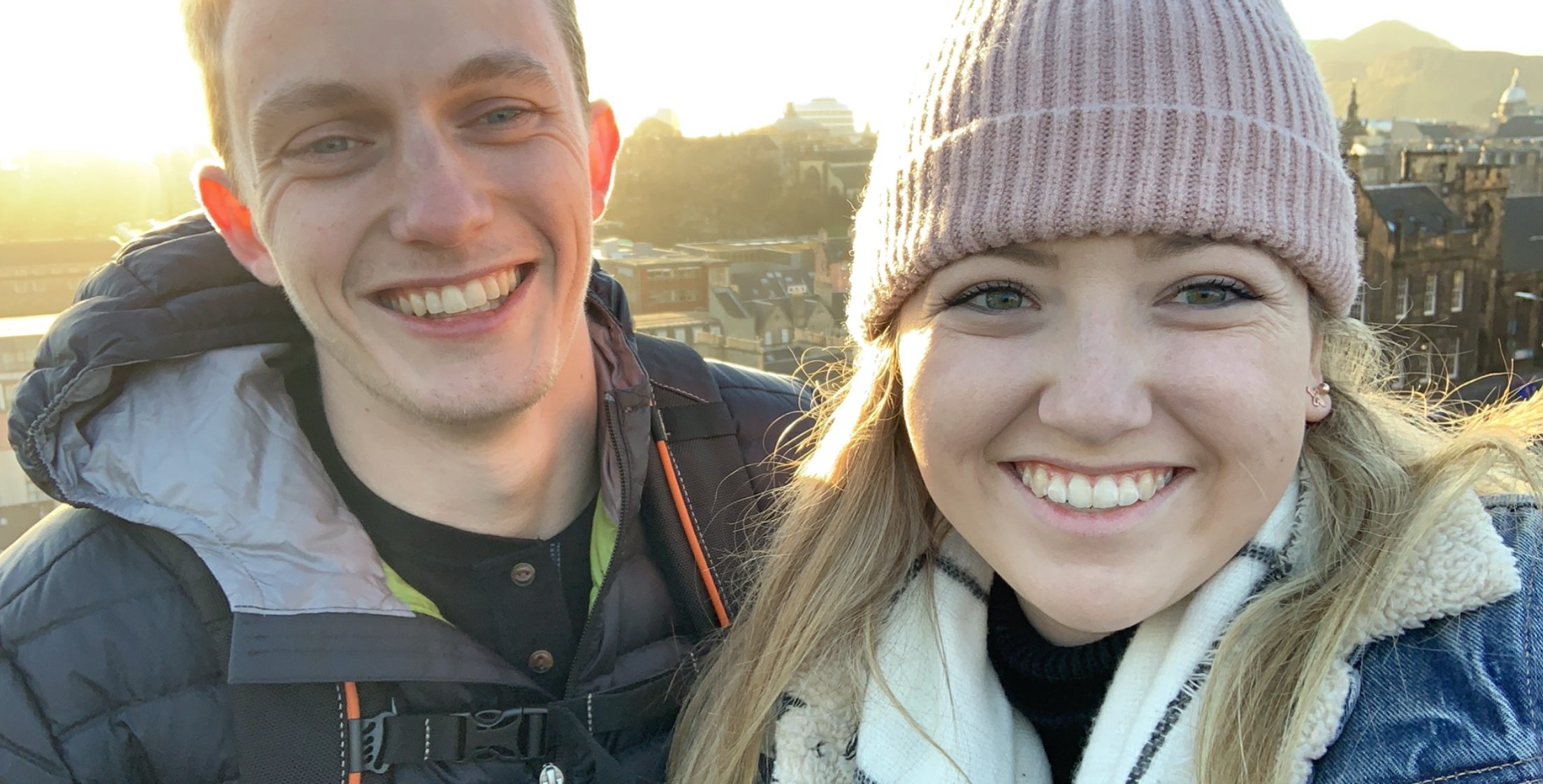 Shell and Sam got engaged in snowy Canada!
On Contiki's Grand Canadian, long time couple Shell and Sam, got engaged smack in the middle of Pride month!
Shell had made the plans to propose to their partner Sam already: when researching the trip they discovered a stop at the sugar shack: "The gorgeous rustic look with the fairly lights and quaint feeling, I knew this would be the perfect location and the kind of proposal Sam would love!"
The rest of the Contiki family were so loving and supportive and made the trip feel like a safe space for Sam and Shell to express their love for each other. Someone pass the tissues please…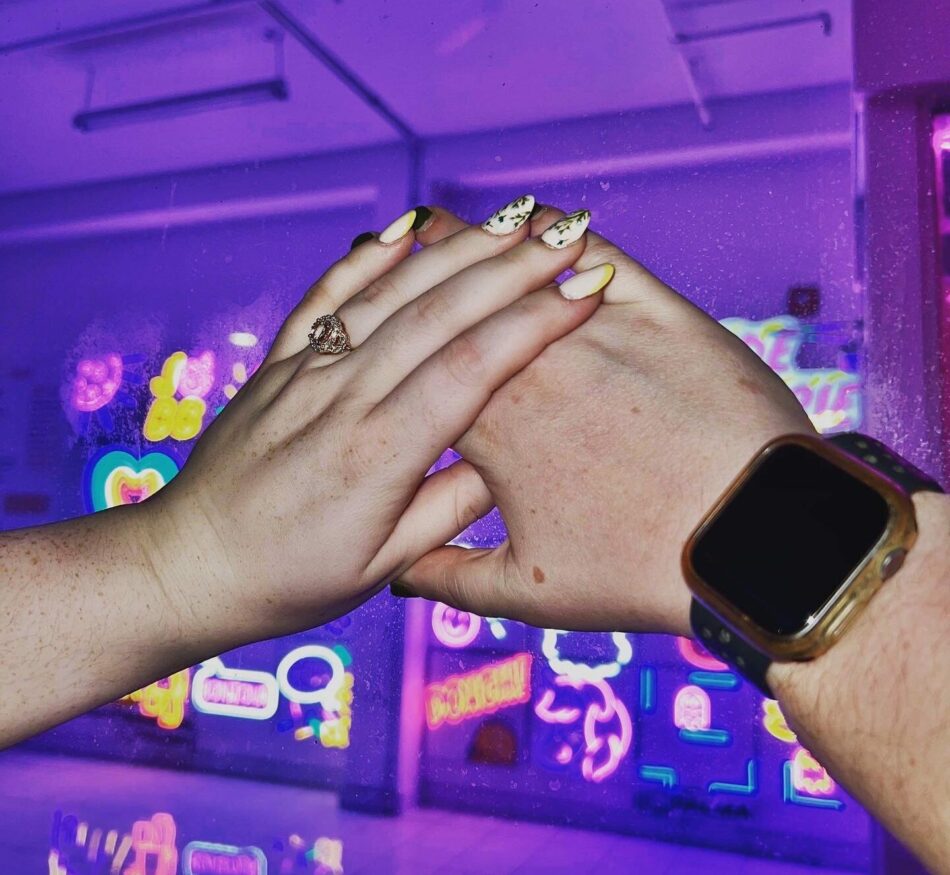 Let's not forget the BFFs! Like Imogen and Jess…
Imogen: "I met my best mate Jess on The Big Walkabout in Australia in 2019. Turns out, we only lived an hour and a half away in England but it took meeting on the other side of the world to bring us together! One of the best people I've ever met and couldn't have done it without Contiki ?? ?❤️ "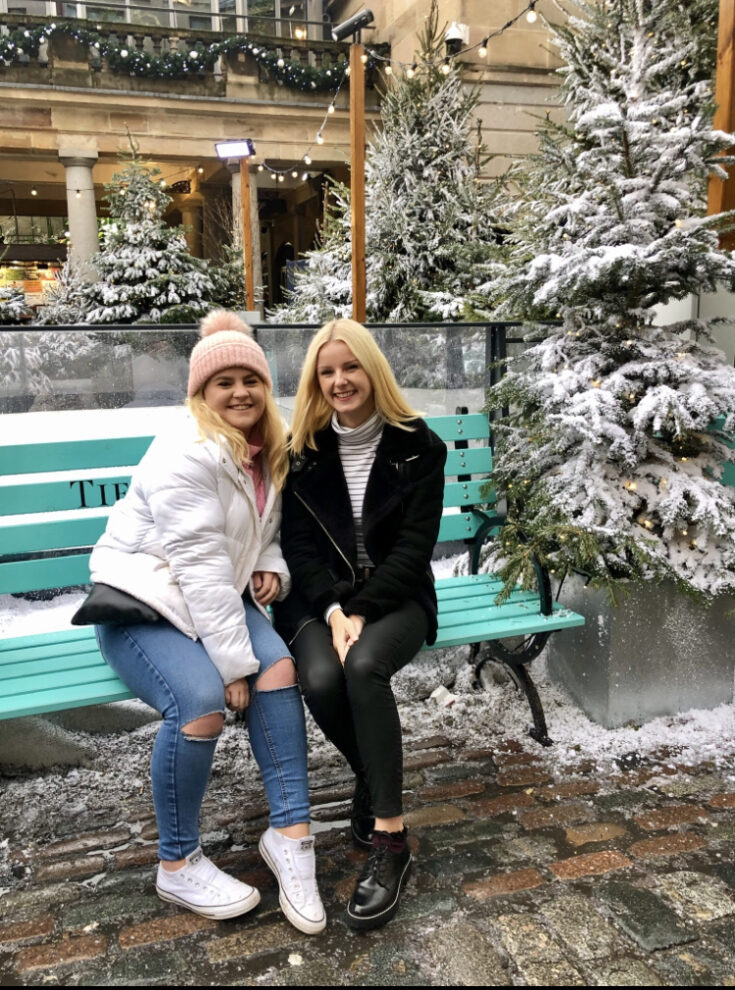 These BFFs met on a European Discovery and have stayed in touch across all corners of the globe
Vii: "My BFFs and I met on a European Discovery in 2017. We only knew each other for 2 weeks, yet formed a lifelong, unbreakable friendship. We all live in different parts of the world (Canada, New Zealand, US, Australia) therefore four different time zones, and still make time for each other, whether it's text or video chat. We've also gone on other Contiki tours since then, or traveled across the world and spent time together. It's wild how your random choice of trip dates could end up being so vital in leading you to people who might be permanent figures in your life ? "
We absolutely love this BFF #ContikiLoveStory! You just never know who you're going to meet on Contiki…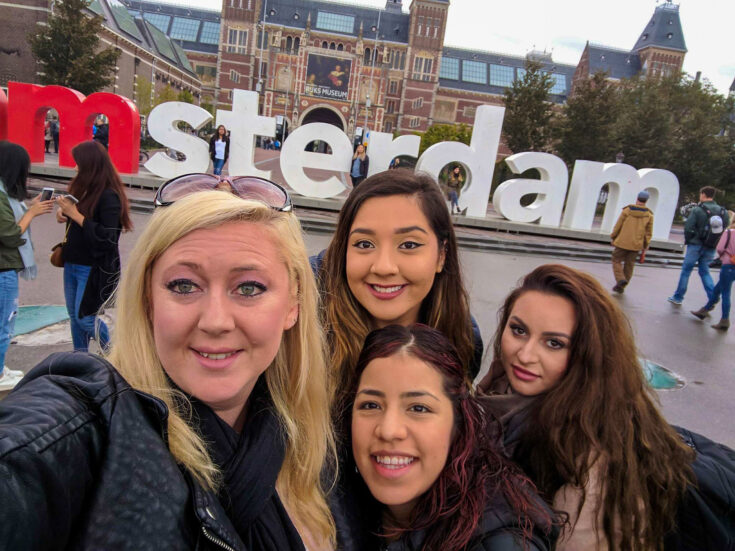 And there's a lot of love for our Trip Managers!
Here's Zachary: "Going on the European Odyssey in 2016, I knew that I wanted to propose to my then-girlfriend, Lauren, somewhere on the trip. When it came down to it, I wanted to propose at the top of Mount Pilatus in the Swiss Alps.
I mentioned this to our Trip Manager, Emma, as well as our Bus Driver, Erno. Emma pulled me aside while at a rest stop in Germany to discuss logistics for the proposal. I told her where I wanted to propose and she asked if there was anything special that she could do. Emma made a few calls and at the next rest stop, offered three additional 'perks' with a variety of financial ranges. She helped me arrange a nicer room and have a bottle of champagne in our room when we returned from the mountain.
When we finally made it to the top of Mt. Pilatus, we had the perfect moment. I asked Lauren to be my wife while Emma captured some amazing photos. When we returned to the hotel, Emma had prepared for us to have a suite as well as Champagne and rose petals spread throughout the room. Emma and Erno wouldn't let me pay for these as they wanted to make sure that we had the best possible experience.
Without the support of Emma and Erno, this trip would have just been amazing, not exceptional and extraordinary."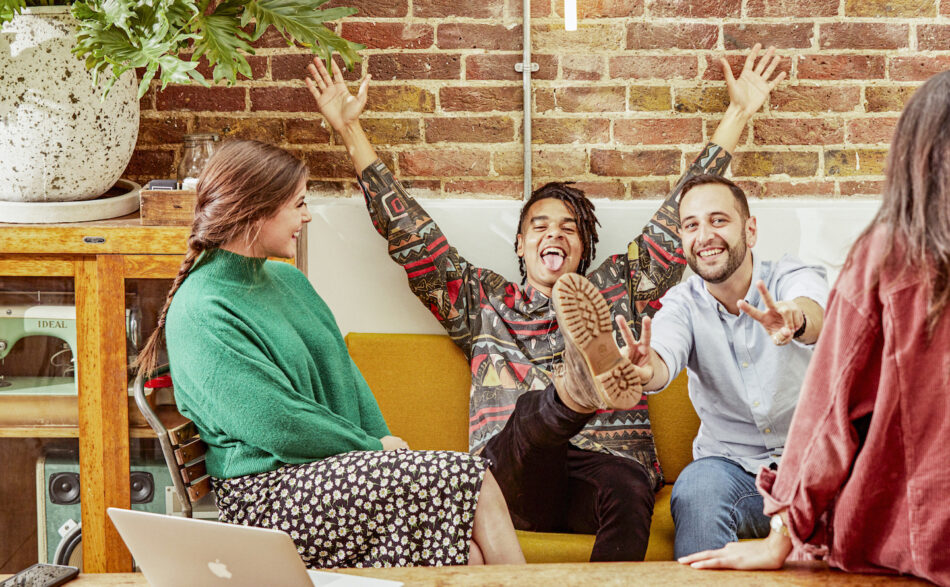 And another…
An anon Aussie traveller writes: "I met Tiago at the start of my Ultimate European trip this year. I suffer from anxiety and PTSD and was extremely nervous before starting my tour. But after addressing my concerns with my Tiago and my trip manager Tom on day one – I was relieved to know I was in such good hands.
I know I wasn't the easiest traveller to have for 45 days. There were times where I was emotional, stressed and downright difficult, but he handled me like a pro. He was always there to keep my head above water, and I made it through the trip because of him.
The advice, life lessons and unwavering support Tiago provided me, not only made a huge impact on my mental health during the tour, but in everyday life also. Now, I'm less anxious all the time, more confident in myself, independent and braver than I've ever been. So much so that I am planning on another European adventure for next year.
No amount of praise would ever be enough because the impact this man has made on my life is priceless – I owe him the world and thank my lucky stars that I landed a trip with him as my driver."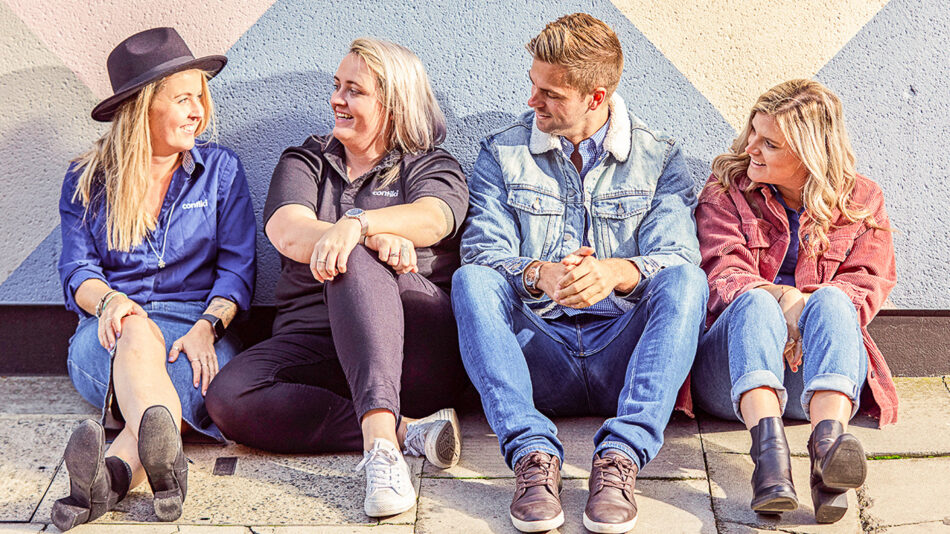 But sometimes travel is just about falling in love with a place, or food, or yourself. Here are some of our faves from your submissions:
"Laying on the warm stones on the beach in Nice, after a good swim in the clear, cool water."
Sigh. Sounds dreamy. Sounds NICE.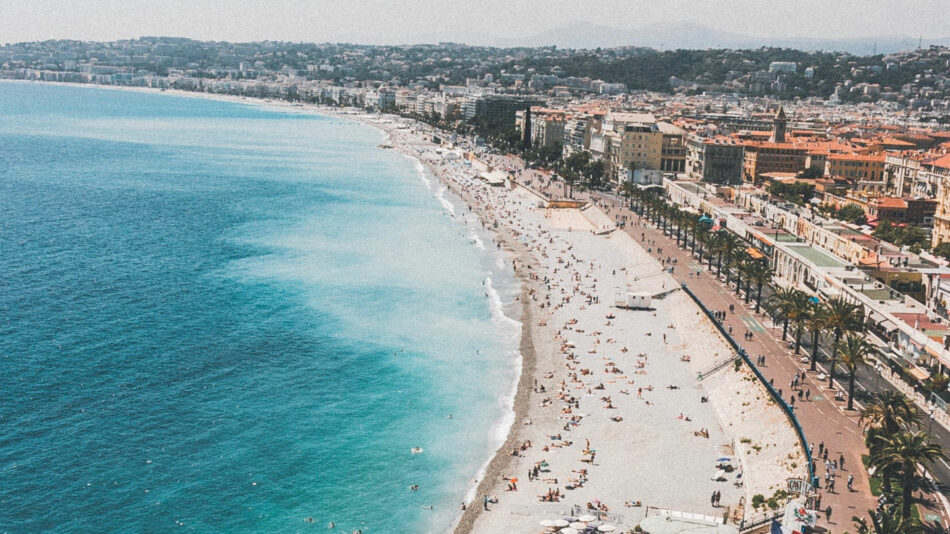 "For sure I fell in love in Florence. We truly are the best versions of ourselves overseas…"
And with views like that, who could blame you?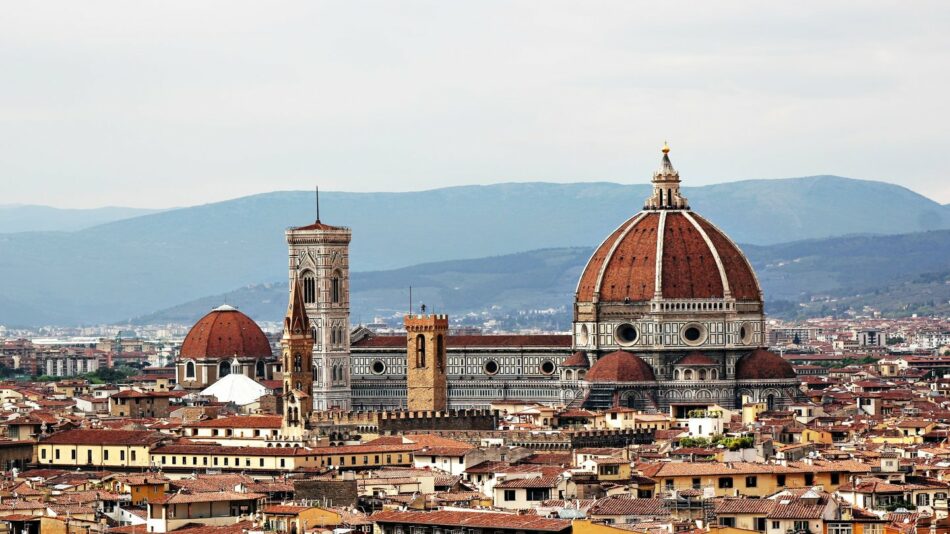 "Bonding with dogs abroad ?"
Who hasn't fallen for a lil' guy whilst given them scritches on a tipsy walk home after dinner?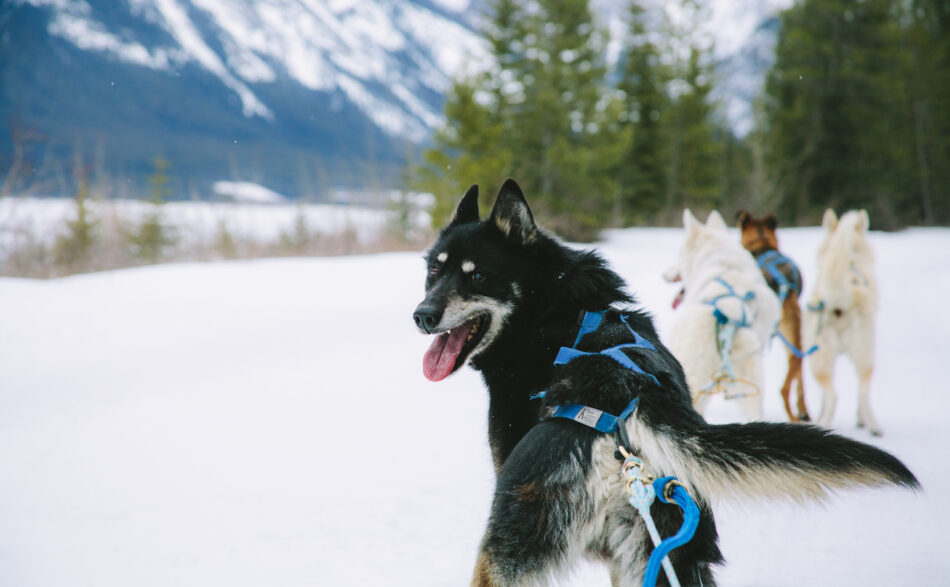 "Aperol Spritzes…at any Italian bar"
PREACH! This one is one of our faves…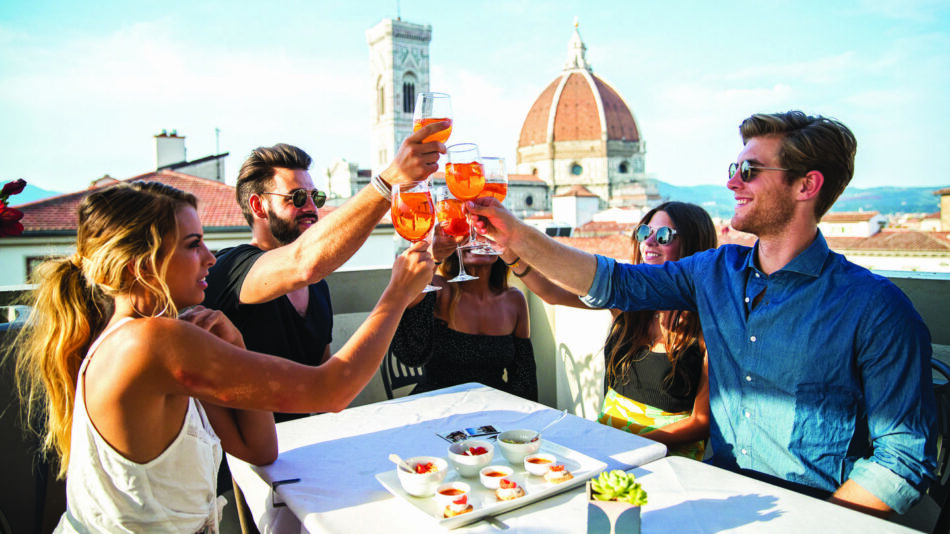 "Met two girls on Sweet As South NZ Dec 2015. All of us from different cities. 6 yrs strong."
That's what Social Travel is all about. Who needs Valentines when you have Palentines?