What is social travel? Just ask our community
Share
What is social travel?
Social travel. It's the thing we've been perfecting for 60 years: the Contiki magic that makes people fall in love with each destination, each experience, and each other.  It's an amazing feeling. But like all the best feelings, it's sometimes difficult to put into words. So, with a bit of help from you, our travelers, we're here to explain all.
"I made unforgettable memories, with unforgettable people, in the most unforgettable places! This trip has given me friends that I will hold onto for the rest of my life." Alexa C
Social travel is friendships like these
Social travel isn't group travel (ie. retirees trudging around after a tour guide with a plastic flag). It's like-minded travelers around the world, getting together, expanding their social networks, sharing experiences, pushing away from their comfort zones and becoming part of a global community.
Because when you're young and hungry for adventure, don't you want to explore with people looking for the same things? That's how you make friends you'll hold onto for the rest of your life. We couldn't have put it any better ourselves, Alexa C… (Chung?)
"It's been 2 months since I went on my trip. Not a day has gone by that I haven't recalled a fond memory, told a funny story or looked at the hundreds and hundreds of photos I took." Anon
Social travel is memories like this
The great thing about social travel, is that it continues when the trip ends. It lives on in the lifelong friendships you've made. But more than that, it lives on in the memories that'll still make you smile/laugh/cry in 10 years time.
Sometimes these memories are the big things, like hiking the Inca Trail with your Peru Contiki Crew. Sometimes it's the silly stuff: when you nearly missed the coach because of the night before, or belted out Alicia Keys all day in New York, or when you completely messed up making your own pasta in Rome. Because when you remember those songs, smells or sights, you also remember the people you shared them with. That's what social travel is all about.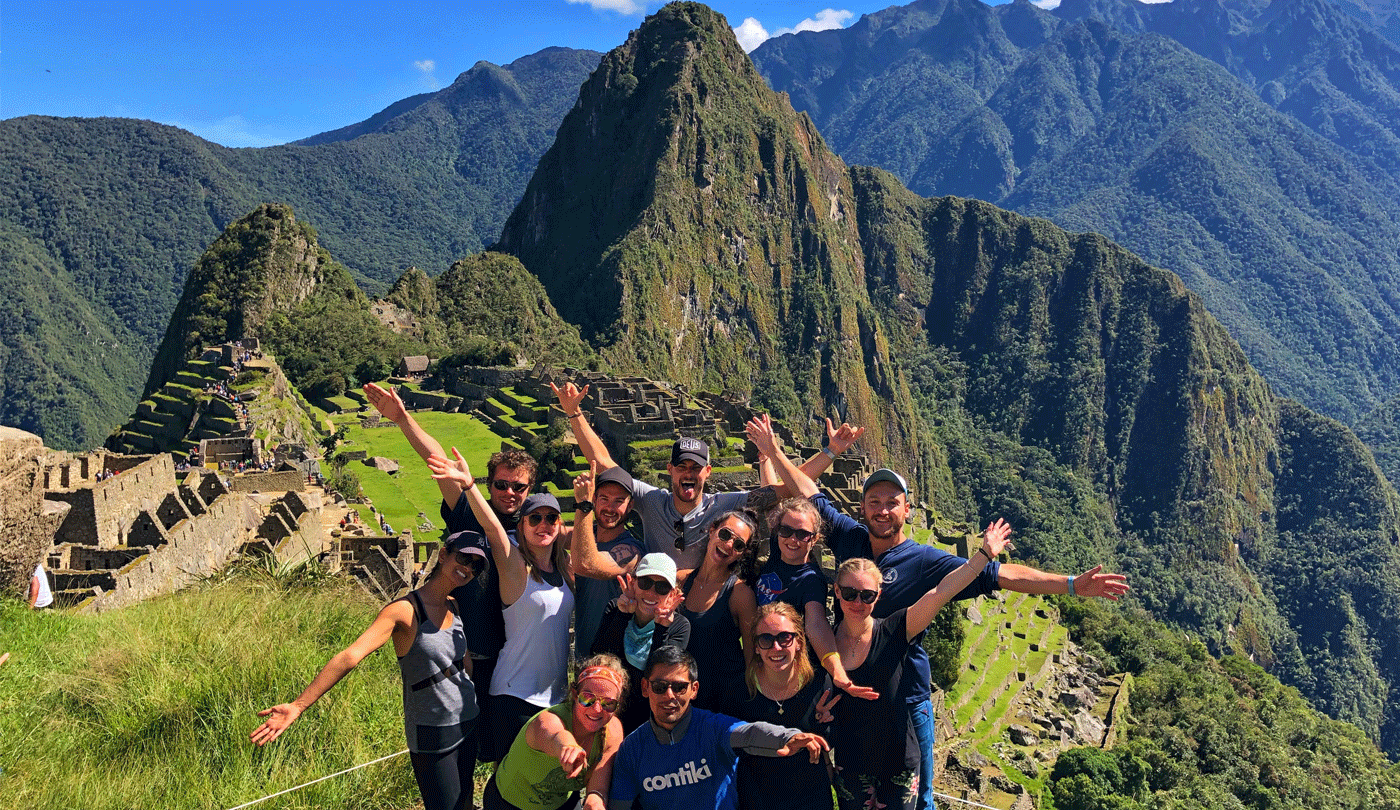 "I've always said the my travelers start a trip as strangers, become friends then leave as family." Dylan – Contiki Trip Manager.
Social travel is experts like these
If social travel is Contiki magic, our Trip Managers are the mages. They don't just know everything about the places you visit, and the travel experiences you'll do. They're also experts at bringing a group closer together. Whether it's icebreakers, games, expert travel planning, or just a commitment to having a good time, they're never happier than when watching a group of strangers turn into the tightest of travel families. Good on ya, Dylan.
"I made a whole bunch of new friends from other countries, which was a nice surprise as I was traveling alone. Would recommend!" Lianne
Social travel is solo, without the oh no
You can join Contiki trips as a solo traveler (in fact almost 60% of our travelers join solo). Our trips are creatively designed to construct group dynamics fast so believe us: it won't feel like you're solo for very long.
It's not all us though. It's made easier by like minded, likeable people looking to make friends and memories. It's all down to you, basically.