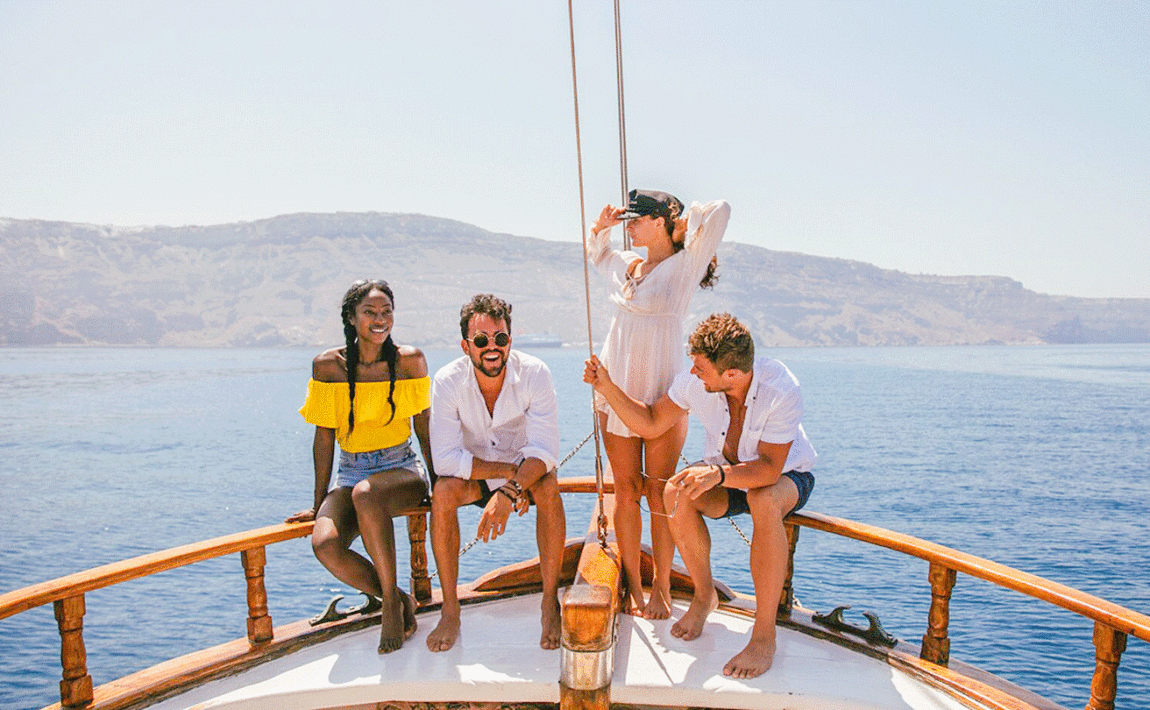 Sometimes in life, you're already perfectly happy with what you've got. But when offered, it's hard to say no to that lil' bit extra. You know what I'm talking about. "Do you want fries with that?" "Single or a double shot?", "Would you like to see the desserts menu"…or "Do you want to pay a bit extra to have a pool?"
Which brings us neatly to Contiki's brand new Plus range. Because what we're talking about here are two trips that are already pretty incredible: Greek Island Hopping and Croatia Island Sail. They're two of our most popular in the entire world, in fact. (And the 5 star reviews never stop rolling in, year after year).  But if it only costs a bit extra for that cherry on top? Well, why not treat yo'self? Allow us to explain…
Greek Island Hopping Plus
Let's be real, Greek Island Hopping is already a gem. Mykonos, Paros, Santorini, Ios & Athens. Sand. Sea. Souvlaki. Sunsets. Buzzing party nights and lazy sun-soaked days. Charming villages, natural coves and plenty of ancient history to seek your teeth into. It's a glorious adventure that suits every type of traveller, and considering how pricy these islands can be, it's a pretty damn good deal too (if we may say so ourselves).
So, what's the cherry on top?
Greek Island Hopping Plus brings you all the beauty, beaches, history and nightlife of the regular version. But it's, you know, a bit more fancy. So you'll be sleeping twin-share instead of multi-share. You'll have swimming pools at every property bar one (often enjoying sweeping sea views). And you'll be staying in 3-4* hotels with gorgeous communal areas. That may not be worth splashing a bit extra for everyone, but hey, if you like your creature comforts, we thought we'd give you the option. You're welcome!
How do I book Greek Island Hopping Plus?
Easy! Just scroll down on the trip page and select the plus variation!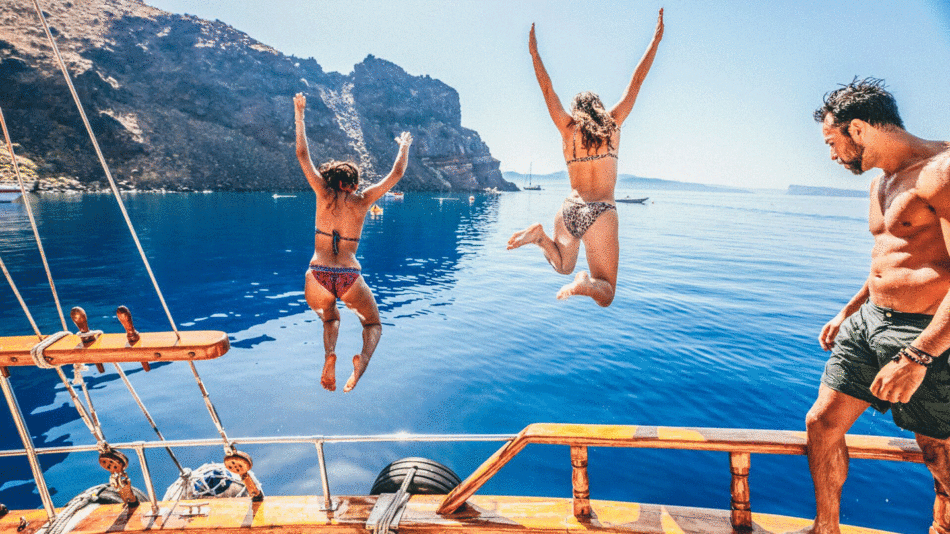 Image source:Contiki
Croatia Island Sail Plus
Onto Croatia Island Sail, another bonafide Contiki classic. Hopping your way from beach to beautiful bay. Exploring the Adriatic jewel that really has it all. Spotting GoT filming locations in Dubrovnik's Old Town. Falling for the ancient hamlets of Hvar. And of course, beating the heat with all the swim stops you could possibly dream of along the way.
So, what's the cherry on top?
We're guna need a bigger boat. Croatia Island Sail Plus has all the aforementioned sights, sounds and sparkling seas, but with a fancier modern sailboat. What does this get you? We're talking air-con throughout the entire boat (not just the rooms). Mid-week linen service. And a larger sun deck for you to soak up that cobalt Croatian sky. Everyone seems to love our traditional sailboat, too, but if you're after the finer things in life then why not splash out a bit extra while you're making a splash?
How do I book Croatia Island Sail Plus?
Just scroll down the trip page and opt for the modern instead of traditional sailboat!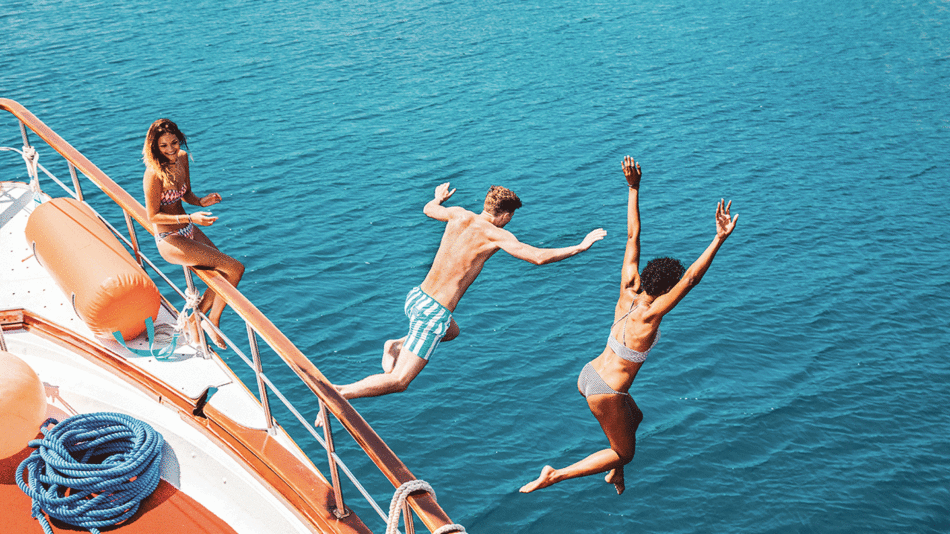 Image source:Contiki
Thai Island Hopper West Plus
Ah Thai Island Hopper, an absolute fan favourite of ours! Cruising from Phuket to Krabi to the Phi Phi isles and making stops along the way to party on Bangla Road, give back at an Elephant sanctuary, and floating along the bay. Expect mouthwatering Thai flavours at every corner and the lushest most greenest sights you ever did see! Truly a little paradise on earth.
So, what's the cherry on top?
Weaving your way through these Thai islands is already pretty epic, but we've thrown in some beaut new accommodations, as well as a few extra treats. Remember the Elephants? You can now visit them at an included cost and give back to the people running this heart-warming cause. We'll also be taking you on an excursion to Tiger Temple (can't promise real tigers though, that's in the diamond deal!), and treating you to a magical beach resort stay.
How do I book Thai Island Hopper West Plus?
You know the drill by now: just scroll down the trip page and opt for the plus edition of this tropical getaway!
Image source:Contiki