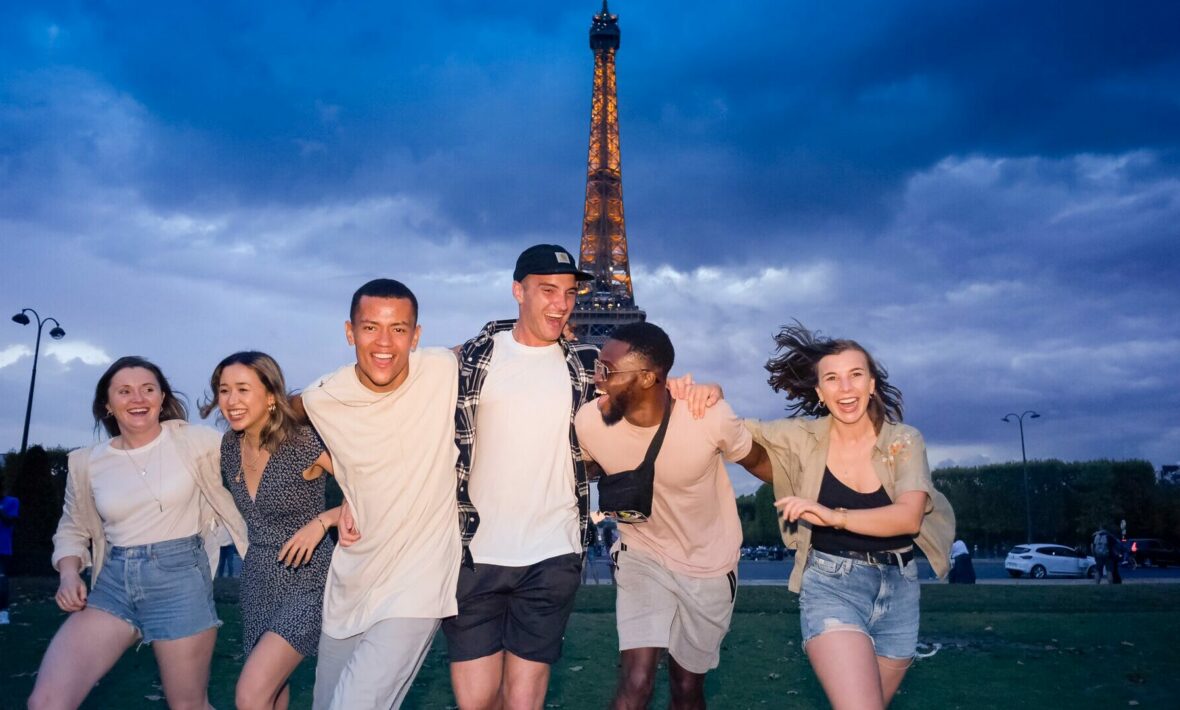 After 2 agonising years of travel restrictions and not being able to see the world, it all came to a head with Euro Summer '23 and it was a blast! Whether you missed out this year or are ready to go again, now's the ideal time to plan for Euro Summer '24 and we've got the hottest tips for you right here.
From the fun and glamorous sides like mastering your Insta game and getting the best restaurant reservations, to the practicalities of securing your booking and planning your itinerary, this is our snapshot expert guide (and we are the experts) to perfecting your European summer.
Practicalities
First things first – if you don't plan the logistics accordingly, then there just won't be a Euro summer '24 in the first place!
Lucky for you, there's Contiki.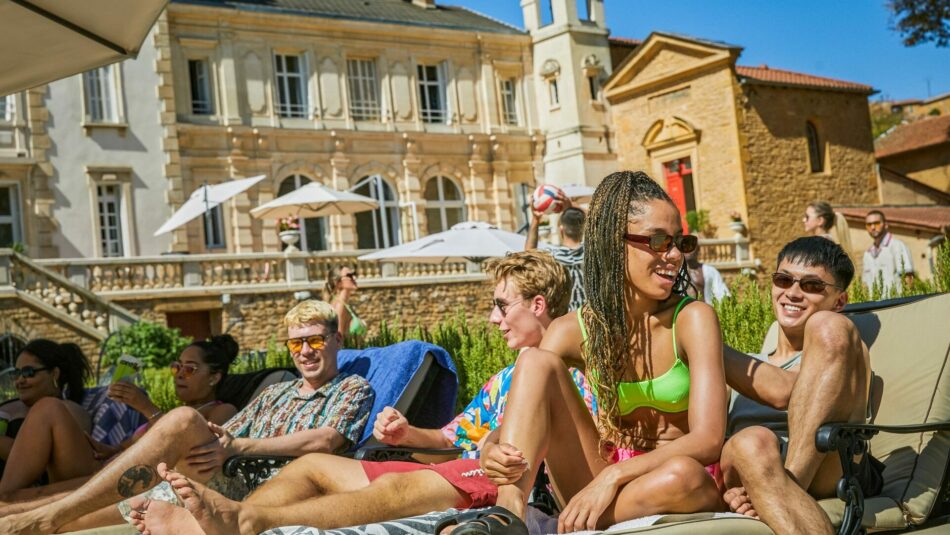 Image source:Contiki
Travel with Contiki
Why? Because you don't have to bother with all the boring stuff like transport, accommodation, and itinerary – we'll do it all for you! And it won't just be the same old generic itinerary either, we'll pack it with some bucket-listers as well as unique stops you wouldn't even think to find. Organic lemon and olive groves in Italy and Croatia, wilderness hikes with sled dogs in Sweden, twilight walks in Paris and lake cruises in Lucerne.
You just have to get your good ol' self to the starting destination then it's smooth sailing from there, baby. Let yourself be delighted at every stop, that's what a holiday's all about.
Pay Ahead
Heard of a little thing called Girl Math? It's a nifty little financial philosophy (yes, philosophy) that will ensure all your future travel is, wait for it, free!
How, you may ask? Well, okay, so it's not actually free, but if you pay in advance for things like flights, hotels, your Contiki trip, then by the time you're actually set to go those hefty transactions will have settled long ago and it will feel like you're travelling for free! The purchases of the past have no bearing on the future, and you can quote us on that.
But seriously, pay in advance for as much as you can and save for the rest of the big ticket items (visits to the Colosseum, club nights in Berlin, etc.) that way you can ensure you'll have enough funds for everything else and actually live your best European life!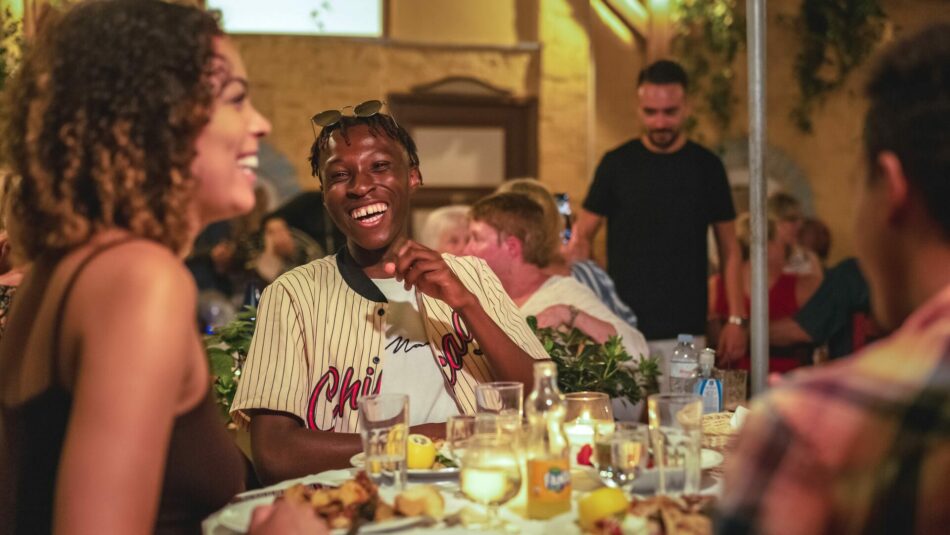 Image source:Contiki
Book Ahead
If we learned anything from Euro Summer '23 it's that European cities can get busy busy busy, and this includes the tourist attractions and all the gorgeous restaurants. If you've been spotted a local eatery by TikTok or Instagram and you know you want to go, book it! If there's an attraction you really want to see, get tickets in advance and skip those long winding queues.
You'll not only be guaranteeing every wishlist stop on your holiday, but you'll also be giving yourself complete peace of mind in knowing that it's all taken care of.
Fun Extras
So we've got all the technical stuff out of the way! Hotel rooms sorted, boarding passes ready, routes mapped out. What about the extras? Those little bits that'll really add some sparkle and make sure this is a trip you'll always remember!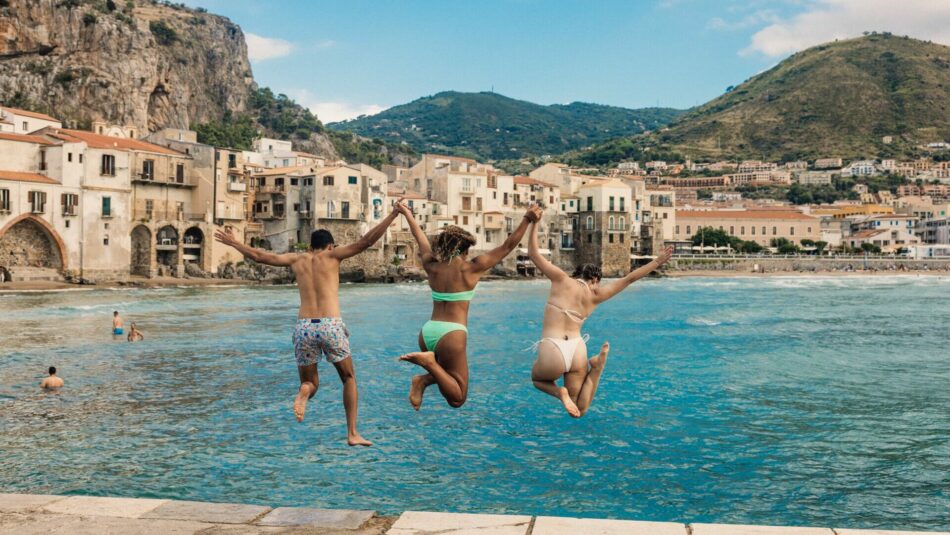 Image source:Contiki
Assemble the Squad
Listen, you've got about a year to plan, it's time to hype up the troops and pull that trip out of the group chat, even if it comes kicking and screaming! The key to having a ball next Euro Summer is to make sure the squad is lined up and just as excited as you. There's nothing like an energy vampire to ruin an otherwise fabulous holiday…
And if your friends are playing hard to get then you can solo it on a Contiki and meet a whole new squad of fun, likeminded, people from across the globe! You'll create a close-knit community of travellers and adventurers that you'll never want to forget.
If you've already been on a Contiki then you know this much is true, and maybe a reunion is due…?
Prep the fits
Let's keep our fashion game sustainable and stylish at the same time (yes it's possible!). If you've been an avid Euro Summer '23 follower then chances are that you've already built yourself the perfect wardrobe. And even if you didn't catch this latest trend, you've probably already got lots of cute summer pieces available!
It's okay to refresh a few pieces here and there, maybe some essentials need a quick revamp and maybe this dress would match the shimmering waves of the Adriatic sea and it's made to be. But the truth is there's no 'perfect summer wardrobe'. It's just about what makes you comfortable and what will allow you to have the best time ever!
If you're not sure how to keep it sustainable we've got a handy sustainable packing guide right here! But at the end of the day it's just about doing the best you can.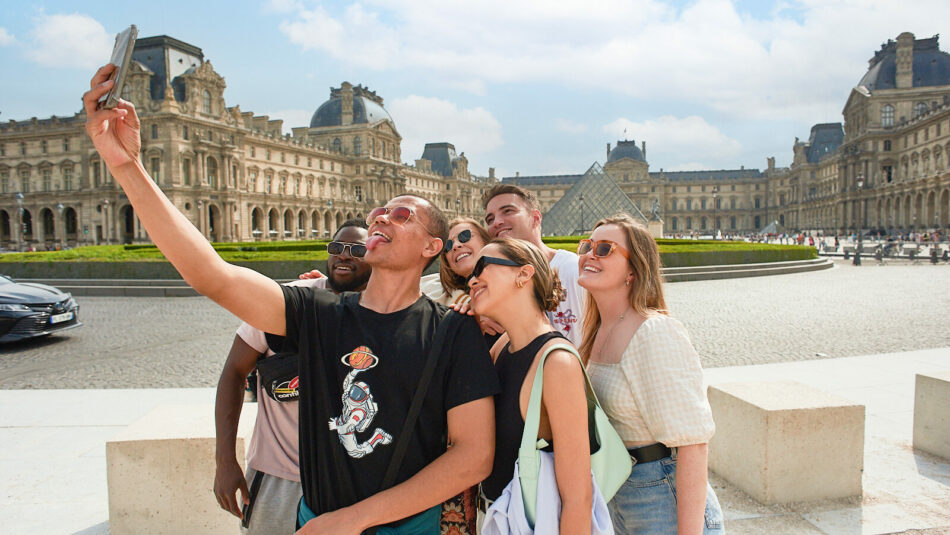 Image source:Contiki
Get Camera Ready
Whether it's to post all over your socials or create a travel scrapbook when you get back home, you're going to want to take pictures of everything. It's about seeing the world and meeting people from all over, but travel is also about making so many new memories that you'll think fondly back to for years and years to come.
Stock up on polaroid and film canisters, practise your poses and best angles, learn to edit on apps or even photoshop for those that are extra keen! Maybe even learn cool video transitions so that you can create some awesome content for TikTok and inspire others to depart on their very own Euro Summer adventures!
Things to Remember
Europe is not one Destination
Though we've been throwing the term Euro Summer around a lot, it's important to remember that Europe is a continent of 44 different countries and cultures. No two European countries are the same so don't expect your experience in one to be the same in another. Most importantly, you should take the time to learn about each country you visit, even if you're going on a mega European backpacking trail. Stop and talk to the locals, delve into the history, pick up some knowledge – that's what'll make you the best traveller.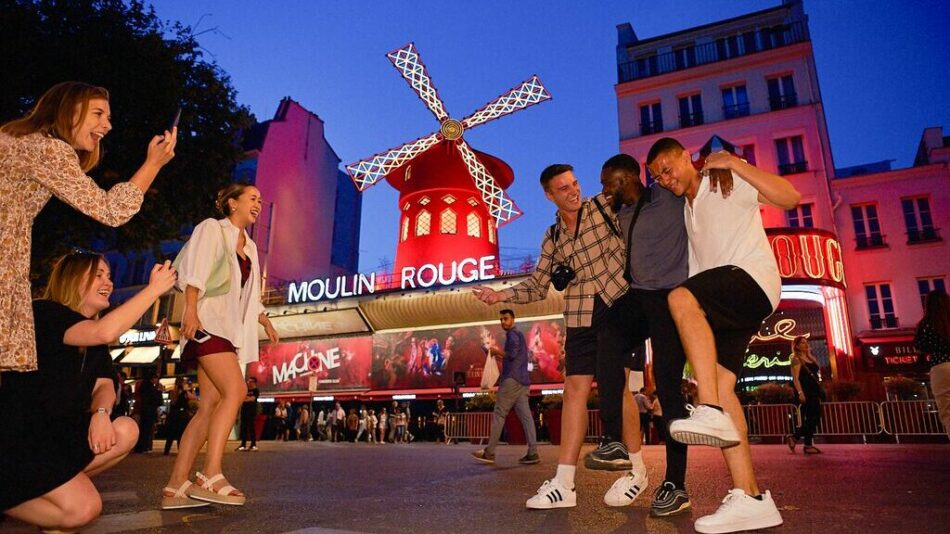 Image source:Contiki
Manage your Expectations
Though European summers tend to be bright and sunny, especially if you're travelling in the Southern and Eastern parts, the weather might turn to grey skies and rain here and there. Pack accordingly!
Make sure you do your research, especially if you've been influenced into certain destinations by social media personas. The destinations are all beautiful in their own way, but not everything is advertised on social media, only the glamorous bits, so do a little snooping to make sure each destination is actually somewhere you'd want to go or are able to go, in terms of weather, accessibility, activities, etc.
Be a Respectful Tourist
This may be a holiday for you, but for many the cities you'll be travelling through are the cities that they live in. Treat them as such and make sure not to get too loud or rowdy, don't litter or disregard any public rules, and above all be kind to the locals and respect their traditions and cultures.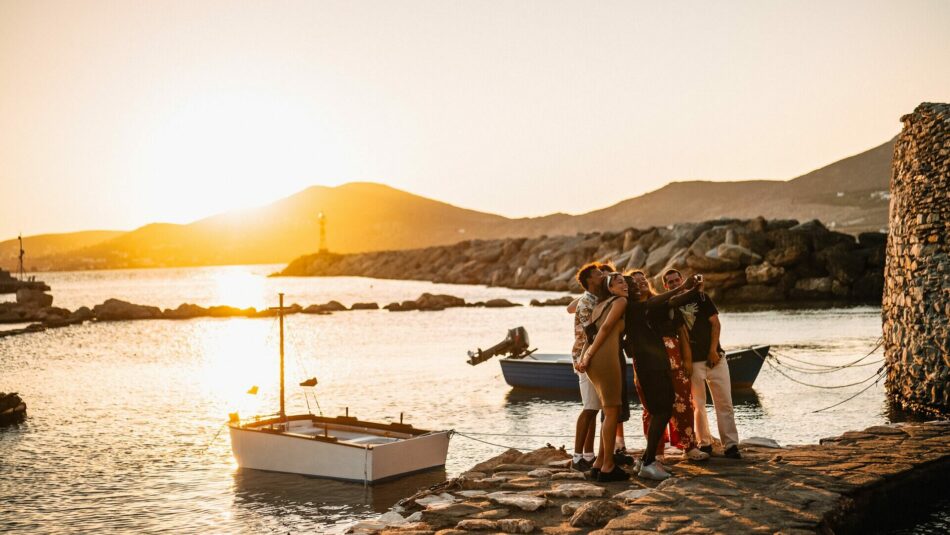 Image source:Contiki
You Make Your Summer
At the end of the day, your Euro Summer and what you do with it is entirely up to you. Don't be pressured into travelling to one place if another takes your fancy just because the crowds say so. Spend as much money or as little money as you'd like, you don't need total luxury to have the best time. Meet every sunny day with a smile and remember that you get out what you put in – this is your Euro Summer, baby, so make it just that!