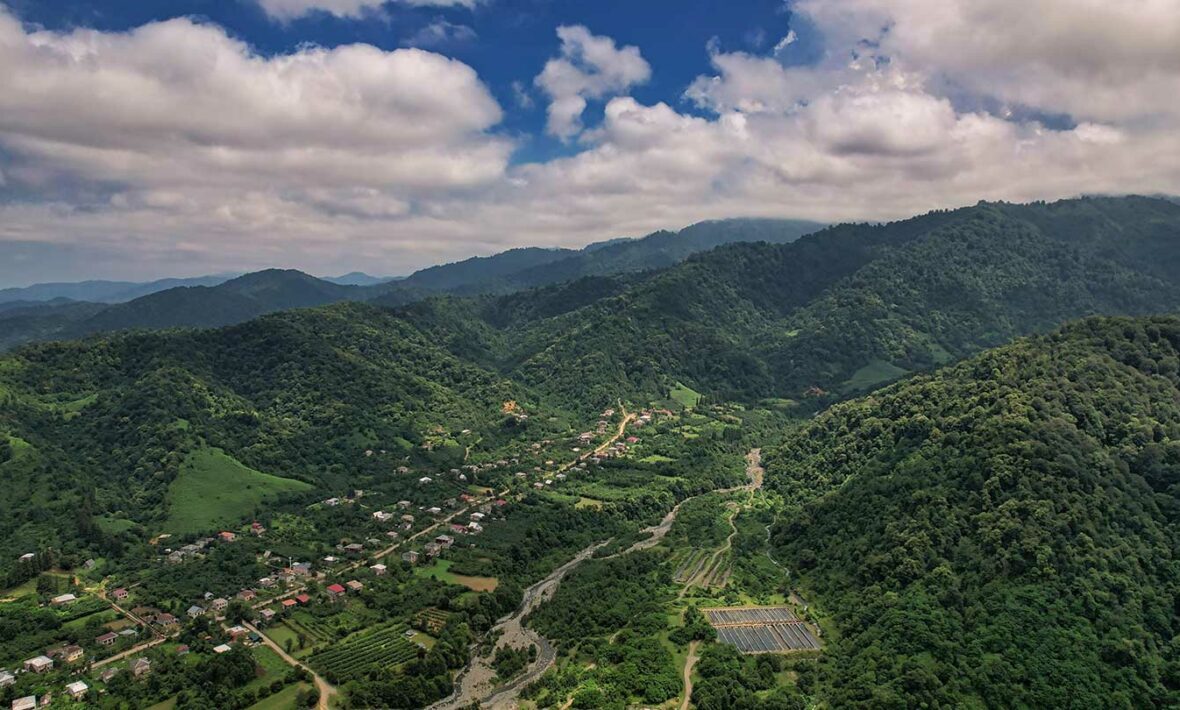 Nope, not the state in the US. And nope, not your mate called Georgia. 
Georgia the country is one of the rising stars on the European tourism scene. It's a real hidden gem that deserves to be as popular as France. With natural beauty, a banging techno scene and a population known for its friendliness, Georgia has a little something for everyone. Especially if you love horses. And ancient architecture. And wine. 
Here's why Georgia should be on your travel list (and near the top too).
It's simply beautiful
Georgia is a small country with a population of around 3.7 million – but it's jam-packed with man-made and natural beauty. Think stone-carved cities with autumn-red roofs, dotted with trees and flanked by epic fortresses like Narikala Fortress in Tbilisi. Or sprawling areas of outstanding natural beauty with views of the Caucasus mountains. 4 UNESCO World Heritage Sites, rainforests, 9th century temples, glaciers – basically the full shebang in one country.
View this post on Instagram
Georgian people are the friendliest
How about beauty on the inside, you say? Well, Georgia is known as the World's Most Hospitable Nation, so as tempting as it may be to lower your head and focus on those lovely cobblestones… don't. Look up, smile, and enjoy positive interactions with the friendly locals.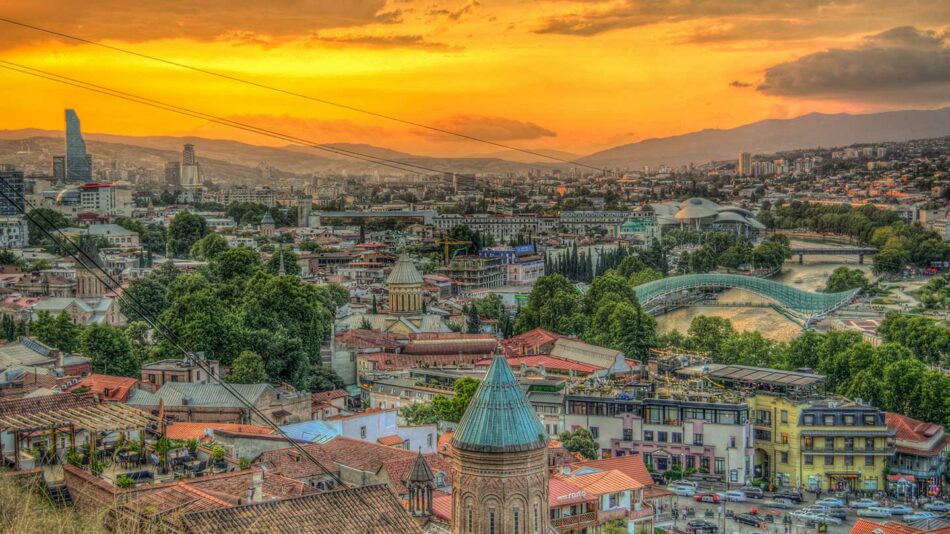 It's a great night out
Berlin, watch out. Tbilisi's underground techno scene is about more than just throwing shapes. It's about people coming together, sharing a love of music, art and culture… and also implementing social change.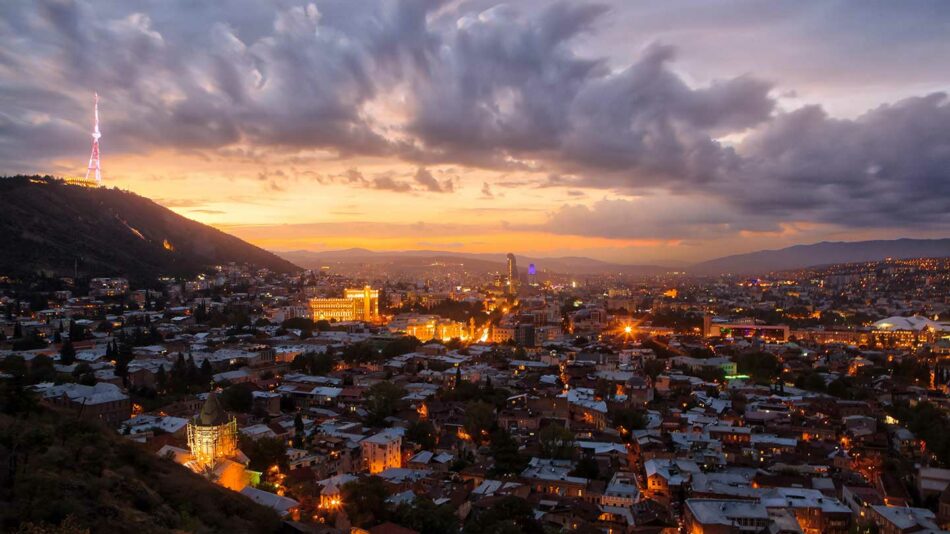 It's easy on your wallet
Georgia is a brilliant place to visit if you're sticking to a budget. You'll get premium accom, entry to the main tourist spots plus food and great beer for very generous prices. 
Georgia is also classed as a developing country, so if choosing your travel destinations based on the amount of good you can do while you're there is important to you, look no further. Your custom will go further here than, say, Paris or Rome.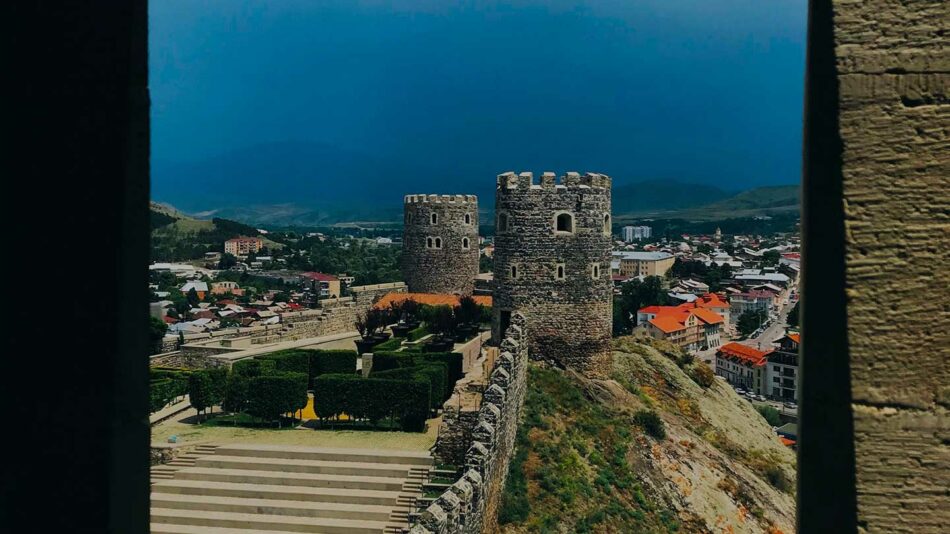 It's not crawling with tourists
Not yet, anyway. It's up and coming. It's cheap and there's lots of beautiful sights to see. As word spreads and the tourism economy grows, Georgia is sure to get the attention it deserves. But for now, why not make the most of having plenty of space to breathe? Not to mention snapping Insta content your mates haven't seen before.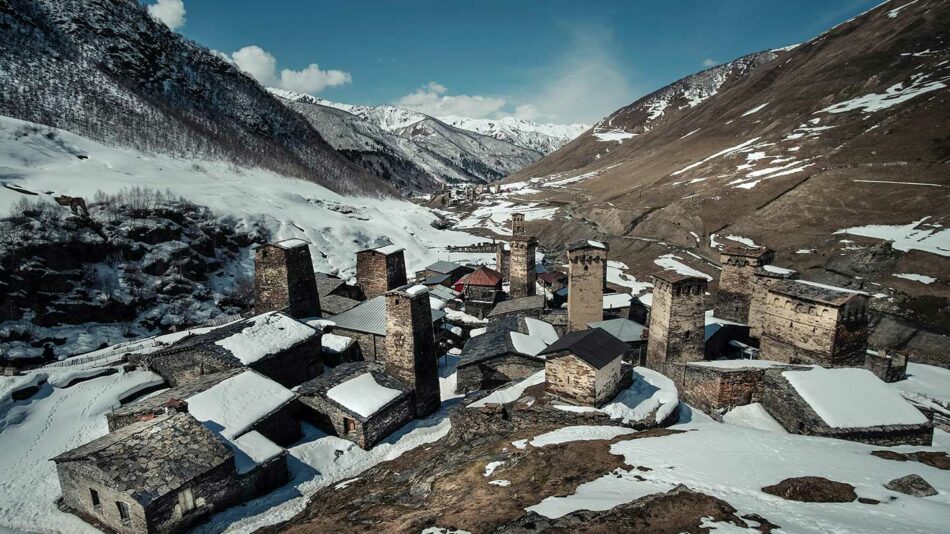 It's home to Europe's highest settlement
No superlatives, no point? In Georgia, you'll have the chance to see Ushguli – the highest permanently settled village in Europe (also one of those UNESCO World Heritage Sites we discussed earlier.) With colourful fields, mountains and glaciers on display, you're also in for one great melting pot of a view.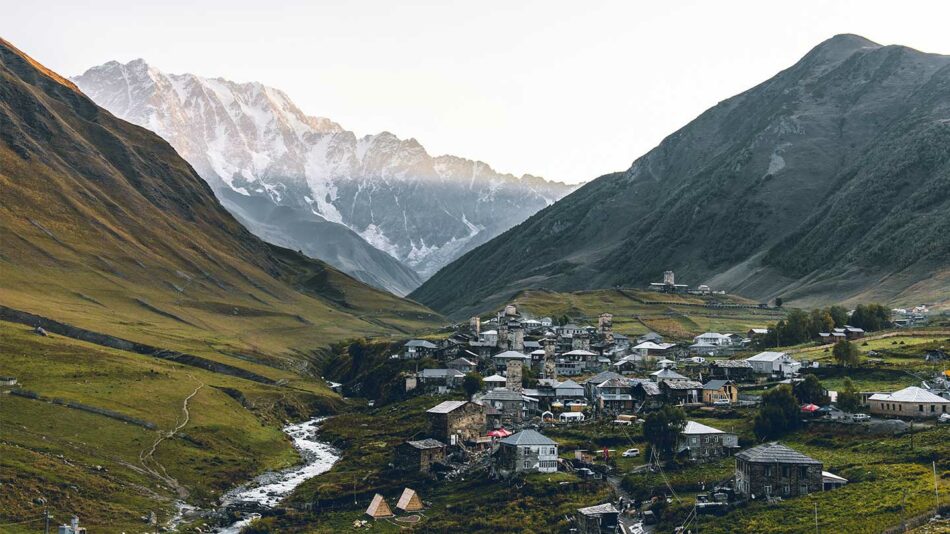 It's steeped in military history
Georgia was part of the Soviet Union from 1922 until it disbanded in 1989, and its presence can still be felt to this day. 20th century history buff? Don't miss the Joseph Stalin Museum in Gori – which is also where the Soviet dictator was born. 
Another historic landmark is Military Highway, where Georgia was invaded (also by Russia) back in the 18th century.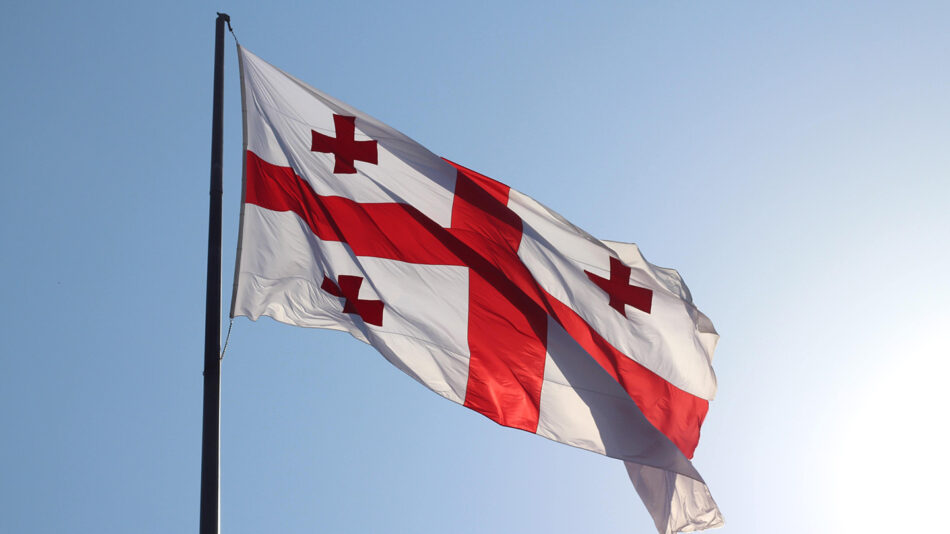 The wine is divine
Georgia has been making wine for centuries, and to say they're 'good at it' is the king of understatements. Here, the wine is fermented in clay jars known as 'Qvevri' – lined with beeswax and stored underground so the wine can age. Georgia is one of the world's oldest wine producers so when you do visit, don't just get tipsy on the stuff… go see how it's made. IRL.
Convinced? Explore this hidden gem with expert guides and a group of new mates, on Contiki's Best of Georgia adventure.