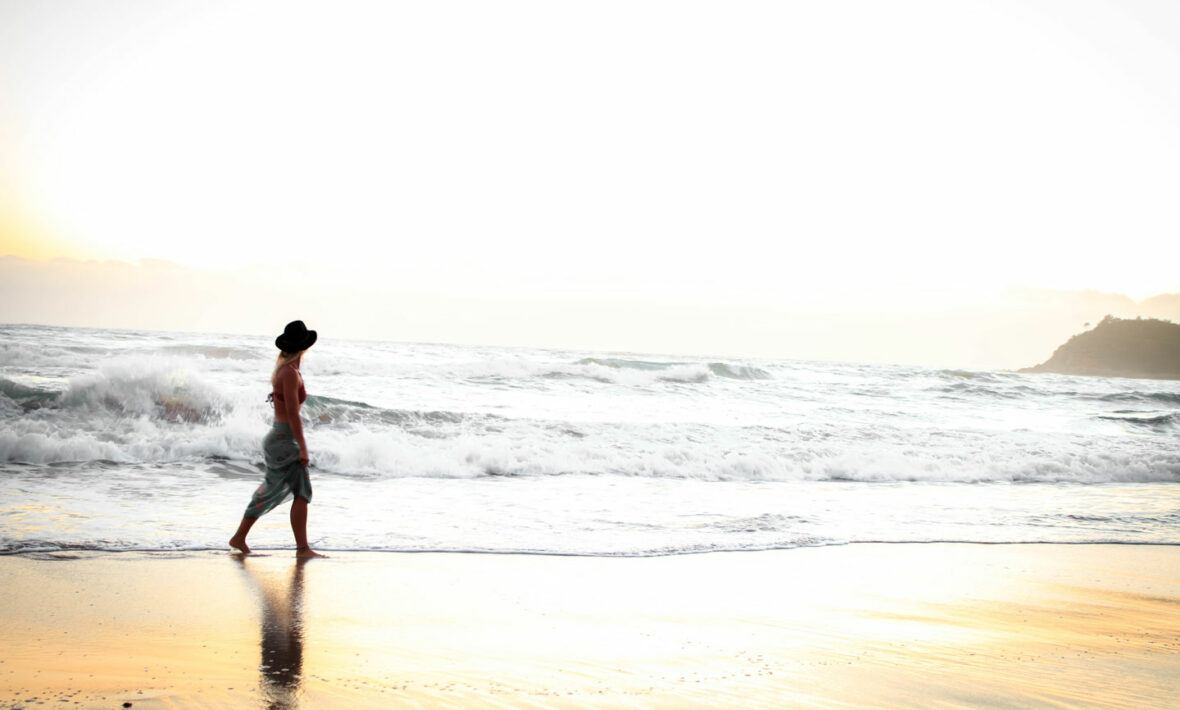 Our Alone, Together series explores the varied realities of Contiki staffers and travellers living through Covid-19 around the world. From Italy to Singapore, living through the Coronavirus pandemic has been both a universal and highly individual experience for our community. Each person has their own unique tale of what life is like during and post lockdown. This week, we spoke to Contiki Trip Manager Lauren Gray about her experience of returning home from a European trip to Australia amidst the pandemic. Here's what living through Covid-19 in Australia is really like…
Facing the outbreak in Europe
"I was actually running a trip in Europe, in Italy, when countries started to close their borders. We were 13 days into a 23-day trip and it was about 11pm when Italy announced that they may be shutting their borders the following day. My group were already asleep. Instead of having a free day to explore Rome, we set off north the next morning to try to get out of Italy. We headed to Austria, where we have the Contiki Special Stay in Hopfgartern (more than 800km away)."
View this post on Instagram
"It was honestly like The Amazing Race. We had a supervisor talking us through the day, helping us with the best roads to take and watching the border crossing cameras live online. My driver (CJ) and I had told the group in the morning that the coach was going to be running on good vibes, and good vibes only, and that we are all in this together so we needed to keep our positivity up. We ended up making the decision to go into Slovenia for the evening because we didn't think we would make it to Austria before border closures. Luckily, I had been to Ljubljana (Slovenia's capital) before, so I could show the group around on a walking tour and recommend some restaurants for dinner… and a drink because it was needed after a long day.
"When we made it to Austria the next day, we were greeted by the Contiki team that had been running the site all winter – and it was SO nice! We organised some special activities for the group like paragliding and day passes up the mountain. While they were out, our supervisors called and let us know we would be finishing the trip in Hopfgarten because of the increasing border closures. It was really hard to break the news to my travellers, but they all understood that it was for the best! We helped them change their flights, contact family and answered any questions. I was nearly crying because [my travellers] were crying but, overall, I couldn't have asked for a better group to experience that with."
Heading home to Australia
"After sending our travellers home, I flew back to London and stayed in an apartment with a friend waiting it out for a week – I was still kind of hopeful that it would just blow over and I'd be back on the coach in no time! But, eventually, Australia announced that they were shutting their borders and we were urged to return home. So I made the hard decision to return to Australia, which was more than two months ago now.
"This is kind of a funny (or sad) story depending on how you look at it, but my parents had recently sold our family house up in Cairns and packed up their lives. They were days away from moving to Ireland to house sit and then travel Europe for the whole year as a part of their retirement plans. So now they are in limbo like me, just waiting for the borders to open again. Not exactly the post-retirement dream they had in mind, but my parents are like me and just take each day as it comes, keeping positive until they could figure out their next move.
"Many of my friends here in Aus were able to keep working, whether it was from home, or still at their workplace, but, of course, my Contiki Trip Manager family are all in a similar situation to me. We are kind of going through mixed emotions now as our friends here are returning to work, and things are becoming 'normal' again for them but it's still so far from normal for us. The reality is really sinking in that we won't be returning to life on the road in Europe for a while. It's nice, though, because we have each other to talk to about how we're feeling, and getting each other through while we all figure out a new normal here in Aus."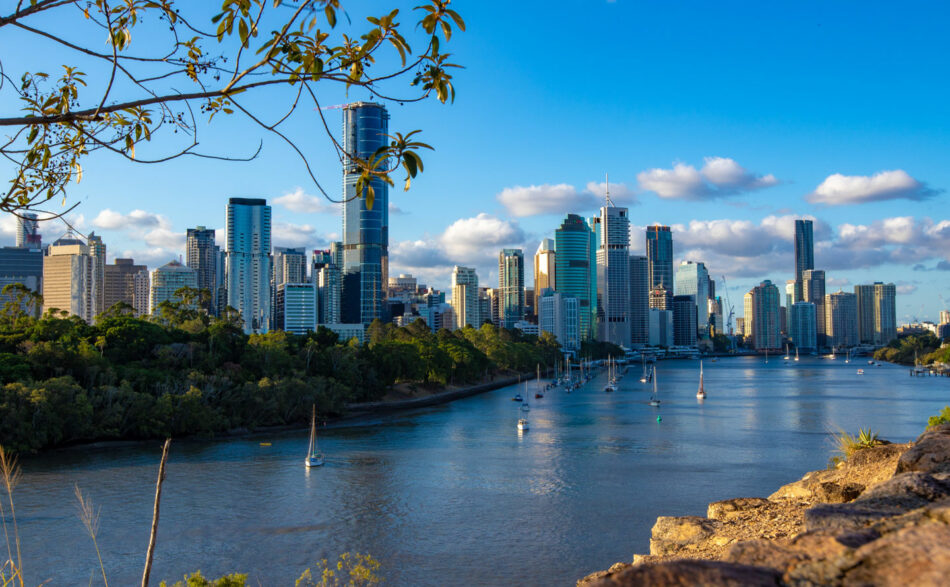 Image source:Brisbane Local / Unsplash
Life in lockdown in Brisbane
"My daily routine is a lot better now than when I first came home. I go for a long walk daily and I just recently started studying real estate so that keeps me busy, too. I think going out for my daily walks is the biggest thing [keeping me positive] because it's so easy to feel cooped up inside. You start feeling down and overthinking everything!
"It's also so weird for me actually having a routine because I've been on the road for more than three years now, basically living out of a suitcase. It's actually quite nice to be in one place for more than a few nights. Just cleaning, renting a place, being able to cook for myself – things that are so normal for others but abnormal for Trip Managers. I've also developed an unhealthy addiction to online shopping and Nintendo Switch…"
View this post on Instagram
Staying positive
"This whole situation is still so crazy to wrap my head around, and I'm sure everyone feels the same. It's something I never thought I would experience in my lifetime and it's crazy how the waves of different emotions hit you at different times. I think the first few weeks after returning home were easy, I guess because it hadn't really all sunk in yet. I've kept in relatively positive spirits, but of course, I have my off days. I just remind myself that literally everyone in the world right now is affected!
"I'm grateful that my friends, my family and myself are in good health – and we have safe with a roof over our heads. That sounds very cliché but during a time like this, it really makes you appreciate it more."
Looking towards the future
"I'm currently in Brisbane where lockdown is starting to ease – wooo! – so we're allowed to have friends over, picnics, dine-in restaurants (although they limit how many people are allowed in) and do non-essential shopping. Short term, I'm just looking forward to going out to a nice restaurant with a close group of friends and enjoying a night out! But I'm most looking forward to going back to work with a coach full of eager travellers, and a microphone in my hand.
"I think this will change the future of travel for the better! It will make people more inclined to get out there and see more of the world. When travelling, people can take things for granted, especially younger travellers who might not realise how lucky they are to be seeing the world and experiencing all these exciting new things.
"Something I hear so often is: "Oh, I'll see that museum when I come back," or "I'll see this show when I come back in a few years," and I always tell them why not now? Because in reality, life does get in the way. How do you know when you'll be back? What happens if a virus breaks out and the world shuts down? Too soon?
"I don't think I'll be making any majorly different decisions when I'm travelling. However, something that I'll be making more of a conscious effort to do is give back to locally-owned places instead of franchise restaurants and cafes. And I'll be making more of an effort to see more museums and sites that I haven't had a chance to see yet."