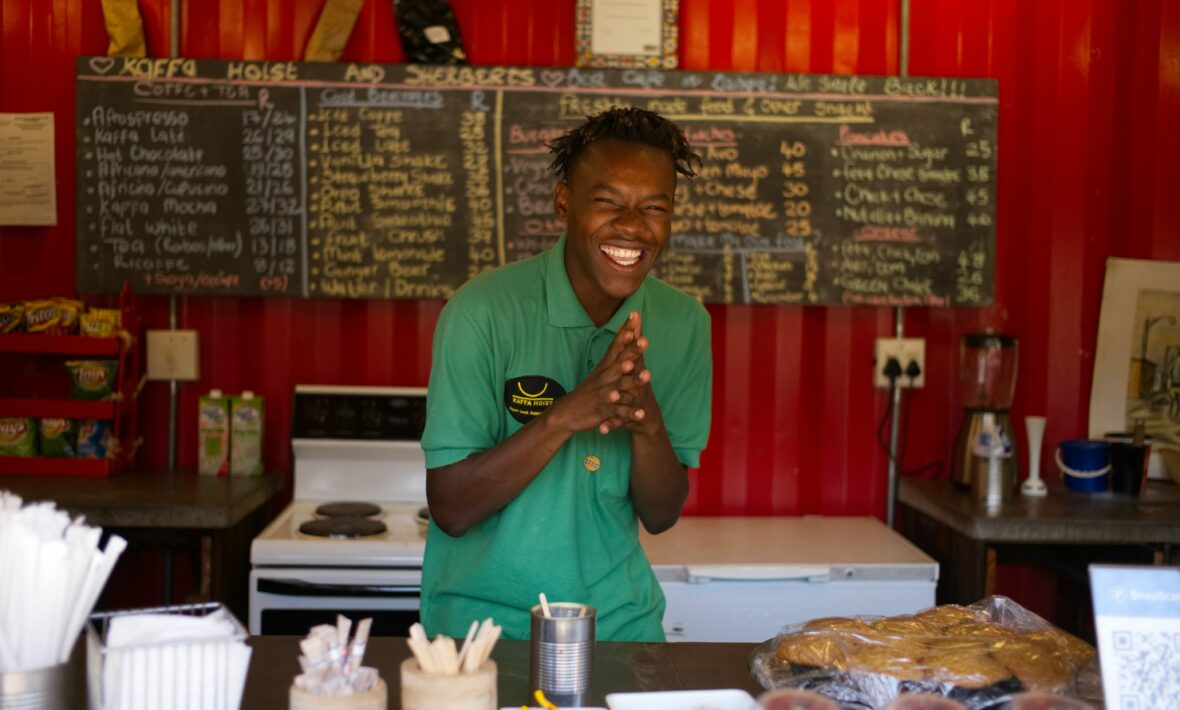 As a fellow Capetonian and traveler myself, I always find it tough when I'm exploring the foodie scenes of the Cape Town streets. I can never really seem to settle on a specific dish or serving. I blame it on the Cape Town buzz: there are just so many foods to try! So many restaurants on every block – I mean, have you been to Simon's Town? It's a hub of edgy people from diverse walks of life sitting about on open food stalls. Each one invites you in with the positive and delicious energy they exude.
If you're trying to enjoy food while keeping it healthy, I've got your back. This article covers the best of Cape Town food, from healthy, to traditional, and they're all as mouth-watering as the last! 
The Preparation
The thing I like to do before I even make it out the door is to sit down with my laptop and research. Just pure research baby. I like to find out what's new to try and what's currently buzzing in local foodie news. Nothing beats traditional localized Cape Town food. 
Therefore, I've made it a personal goal of mine to introduce the best of Cape Town food the city has to offer to the world! Here are just the ten of my favorites. Enjoy! 
1. Calamari
Up first is the very popular, very delicious Calamari, a seafood based delight made from squid. The common way it's cooked in Cape Town is fried. But you could also have it steamed or boiled. Trust the taste to be crunchy and juicy, a real treat for your taste buds. Usually Calamari is served with prawns and fried onion rings alongside other seafood dishes of your choice. You can pair this up with any side dishes of your choice including a lovely salad or with white rice when having it steamed.
2. Fish and Chips
A personal favorite of mine is the fish and chips combo that you can find in basically any food stand in Cape Town. The dish is accessible in nearly every corner and it's simply mouth watering. It's my go to sea food cuisine.
Have I mentioned Fish and Chips' healthy qualities yet?? The vegetable oil from which the batter is made is a great example of vitamin E and this oil is also known to help boost your immune system and carries antioxidants that slow down aging. Served with a slice of lemon, the crunchy exterior of the fish is salted to complete the taste. A fun fact about this dish is that the fish is mostly doused in beer before fried because the fermentation from the beer makes the batter of the fish delicate with its exterior puffy.
3. Boerewors
Another popular Southern African bash is the boerewors, a sausage made from mince rolled like a spiral. Traditionally boerewors can be enjoyed at a lovely BBQ or braai on a hot December day (or any other day because let's be honest here, in South Africa, everyday's a lekker braai day). They're lovely because the mince is filled with different spices and healthy herbs that ignite your tongue as you eat. The inside of the boerewors is usually filled with lamb and pork chops and the boerewors itself is cooked over a burning fire for about twenty minutes until made ready. The result is a smoothened and crunchy exterior with a juicy interior.
The locals like to eat boerewors with pap or sometimes bare but with a cold glass of beer to complete the taste. Many local restaurants about Cape Town have a boerewors special on their menu and you should really check it out whenever possible.
4. Chicken and Chips
Similar to the fish and chips combo, but if you aren't that into seafood then this is the alternative for you: chicken and chips! Equally as scrumptious, the chicken and chips combo is that combination of food you have to try with your friends and families. Nothing says family in South Africa like chicken and chips in the afternoon while listening to amapiano on the radio. I've tried this particular cuisine on many of my outing sprees and I'm never left dissatisfied. Never. So if you are in the mood for a protein rich delicacy while on your way about, try this!
The chicken is usually fried, crisped, crunchy, with a spicy or sweetened exterior and you can try it with many sides (such as salad for that balance).. It pairs very well with the golden yellow chips that are fried to perfection without harming the soft interior..
5. Burgers and Chips
Now, this one I love and is an absolute to die for. It is quite literally that good, no exaggeration necessary. Like most of the cuisines I've mentioned before, this burger and chips combo is popular and can be found anywhere. What sets a Capetonian burger apart from anywhere else in the world are the local spices with which the restaurateurs add to the burger patty when making them.
Whether vegan, chicken or beef, each patty contains herbal spices that have deep roots within South Africa and carry history and of course, most importantly, texture. It's reasonably healthier than its alternatives, steak and chips or your ordinary beef and chips which carry too much saturated fat and can lead to high cholesterol. Moreover the burgers and chips combination is perfect for if you are out with some locals you've perhaps befriended on your trip.
There are many restaurants that offer combos like this, but my personal favourite is Roco Mamas, and I recommend trying it out. It has many locations in Cape Town and the prices are affordable for such a delicious meal.
6. Chakalaka and Pap
If you ask any South African local, especially from Cape Town, you will find that this particular dish is beloved by the people. I mean, don't you just love it when your food comes with a rich history too? Chakalaka and Pap originate from the townships of Johannesburg: Chakalaka is made from baked beans, some tomatoes and lots of chili or spice depending on how much you can handle. You can also add to your chakalaka some chopped carrots, sliced onions and chicken pieces according to your taste.
Chakalaka is prepared by many locals in large pots to share with family and neighbors as well. Among the locals cooking this dish frequently turns and becomes group work because of the many ingredients required to make the dish. It's often enjoyed on a cold day with steamy hot bun shaped pap. The pap is usually made from a richened maize meal, cooked over a hot stove to be made stiff and can be sweetened or salted according to your taste.
7. Bunny Chow
Owing its roots to the South Africans of Durban, bunny chow is an iconic dish made from a hollow loaf of bread filled with spice niched curry of many sorts, such as chicken curry which contain chicken spice, bean curry or lamb curry, and is served with a salad or rice on the side. The dish descended from Indian settlers in Durban, South Africa and has influenced the rest of the country becoming an official South African dish and a symbol of the diversity of South Africa.
Today bunny chow is a delicacy that can be enjoyed in the streets of the city, and is one of the best when it comes to Cape Town food. Often served with a side dish called sambals made from sliced onions, some green chili and chopped tomatoes over white vinegar, bunny chow can also be enjoyed with other sides such as vegetable pickles. 
I for one love exploring the various diverse tastes of Southern African cuisines and that's why I always opt for bunny chow when I'm out with friends and want a healthy, spicy and hearty meal.
8. Potjiekos
There is no dish that is more social in the streets of Cape Town than potjiekos. Cooked over a large pot outdoors, a potjiekos which directly translates to "food cooked in a small pot", is a South African dish made from meat and vegetables such as potatoes and carrots with beer poured inside. You can also add lamb chops to the dish according to your preferences and eat with a side of rice.
The dish is unique for its history with the traditional Boer people from South Africa, and if you're curious and want to give this delicacy a try, a potjiekos can be prepared between you and your friends as a group activity or perhaps visit one of the local restaurants serving the dish on their menu.
To make the dish yourself you will have to buy the pot from one of the local stores and it can be described as "a large black or red pot". The dish is prepared over the pot for about forty five minutes and is stirred continuously before ready to serve.
9. Vetkoek
A simple dish that takes no more than about fifteen minutes to make, a vetkoek which translates to "fat cake" is a South African cuisine usually enjoyed in Cape Town. Made from dough stuffed with a filling of your choice, the dish is an enjoyable snack that can be obtained from one of the food vendors around the neighborhoods of Cape Town.
The filling is commonly made from potato, mince and carrots cooked over a pot and stuffed into the baked bread made from the dough. Therefore you can enjoy the outside crisp of the bread with the soft taste of the filling. Vetkoek mostly comes in the shape of a large round ball which is perfect for gripping and getting all the taste of the dish in your mouth without missing out on anything.
Its also a perfect dish for a lovely get together with the people around you since it's small and easy to pass around and is also the healthy alternative to a burger which is healthy but the vetkoek is just healthier.
10. Koeksisters
Koeksisters are the perfect vegan friendly option to try among the many dishes that Cape Town has to offer. It's made from your normal dough only fried in vegetable oil and infused with honey or syrup. It also originated from the traditional Boer people in South Africa and is celebrated as a symbol of a South African dish. I love this dish for anyone with a sweet tooth who mostly enjoys eating a pastry or dessert.
The frying component of the dough ensures the crispness on the exterior and helps keep the honey or syrup inside the bread of the dough. The design of koeksisters is pretty too, as it is twisted or braided before being fried. This dish can be bought at your local supermarket and doesn't need to be brought from a restaurant although if you prefer it that way, there are many local restaurants within Cape Town that serve this particular dish.
Cape Town is wonderful, and as much as there is so much to do, there is also so much to eat. I urge you all to look at Cape Town food and try these dishes to refresh, enrichen or simply delight your taste buds.