I followed my mum's journey to Europe 27 years later – and this is what happened
Share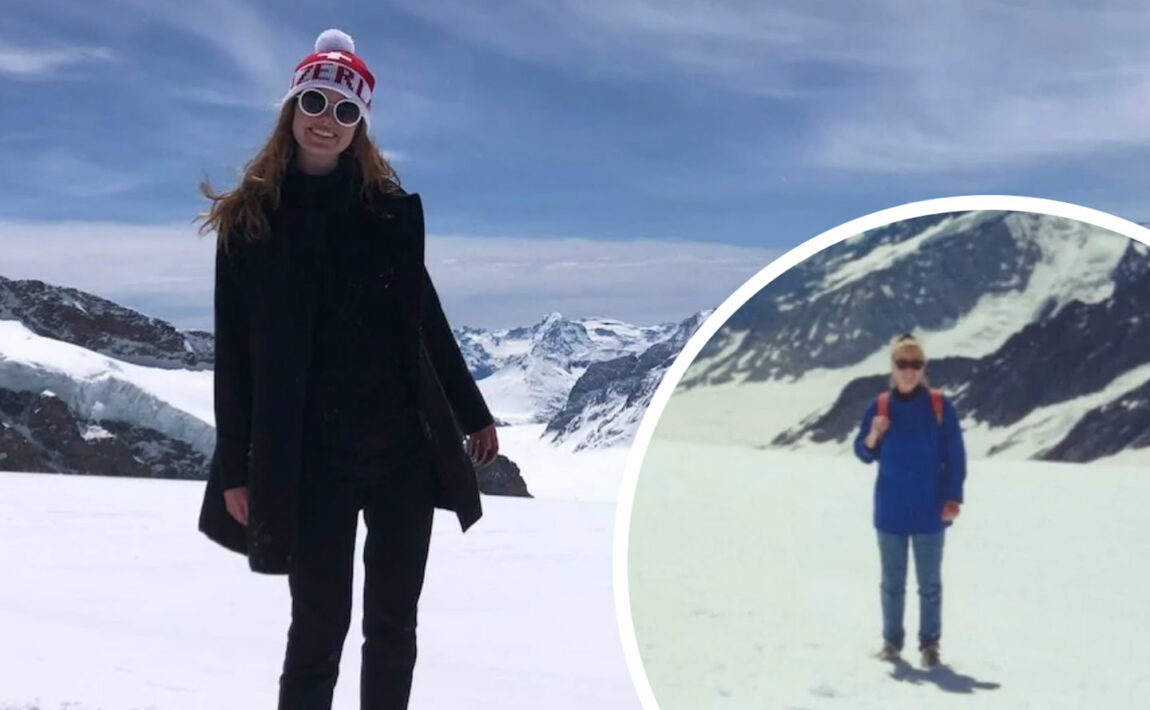 There are so many similarities to my journey to Europe and the events of Mamma Mia! When Sophie discovers her mum's diary in the film, it reveals three possible fathers. And okay, while my experience didn't involve multiple dads or musical numbers with Meryl Streep, I definitely felt that same connection when I found my mum's old travel journal from 1993.
I found a time capsule of slanted blue and black scribbles with stories from my mum's youth, tattooed across the pages. At first, they appeared to be ordinary details about her daily adventures. However, they gradually evolved to mirror my own experiences.
I've always known my mum to be a confident and perseverant woman, but I'd never thought to investigate how she became the mother I loved and, more importantly, a person I respected. It was clear, after reading the first few entries, that I'd find the answers somewhere in this diary.
Mum and I both travelled with Contiki (typical Australians, I know!) on an epic journey to Europe, and her story featured a lot of iconic characters: the Trip Manager named Mark, her best friend Wendy, a mysterious boy named Stuart who my mum seemed particularly fond of, a prankster named Gary and, of course, the legendary bartender George who encouraged mum to have an ouzo slammer for breakfast. There were also a few unexpected characters like the random French man in Paris.
"I sat for a while, had some French guy come up and tell me about his crazy friend, I thought he was crazy so I left and walked along the River Seine to the Eiffel Tower."

Sunday, June 13 1993, Paris
"Gary squirted suntan lotion all over me. I'll get him back!! Oh well, missed out on seeing Stuart."

Monday, June 28 1993, Corfu

Note: She did get Gary back, but never saw Stuart again
In the highly-anticipated sequel to my mum's adventures, I wrote about a brilliant Trip Manager, a best friend, a 'romantic interest.' And, the man, the myth, the legend – George – who still, 27 years later, somehow persuades his customers to have a few too many drinks.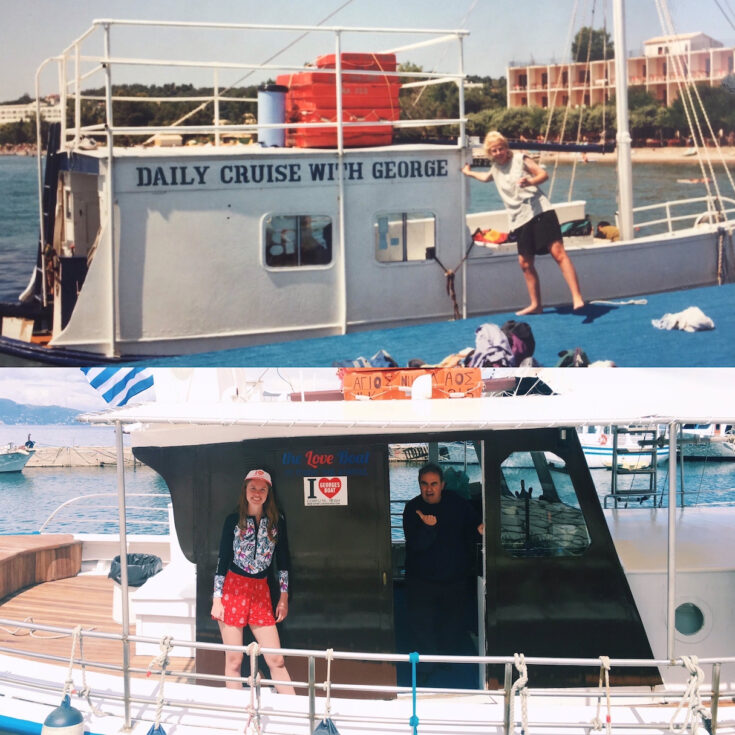 Image source:Jess Borten
The value of these characters doesn't stem from their memorability, but rather the comfort they provided both mum and me to be the truest versions of ourselves. I suppose it took a Contiki trip full of strangers to finally realise that those who mind don't matter and those who matter don't mind.
Aside from the obvious overlaps, both journals reveal identical life lessons: from understanding our potential in the face of hardship, to valuing the unplanned moments that become funny stories told at parties. Both mum and I discovered that the ability to achieve our goals doesn't lie in the hands of destiny, but more in our willingness to break free from our comfort zone. Also, having a good laugh at yourself is always necessary.
"Oh, nearly killed myself getting off the bus! My shorts got caught on Mark's chair and nearly fell face first down the steps. Instead my shorts ripped (really ripped). Only the 2nd time I wore them too!"

Thursday, June 17 1993, Paris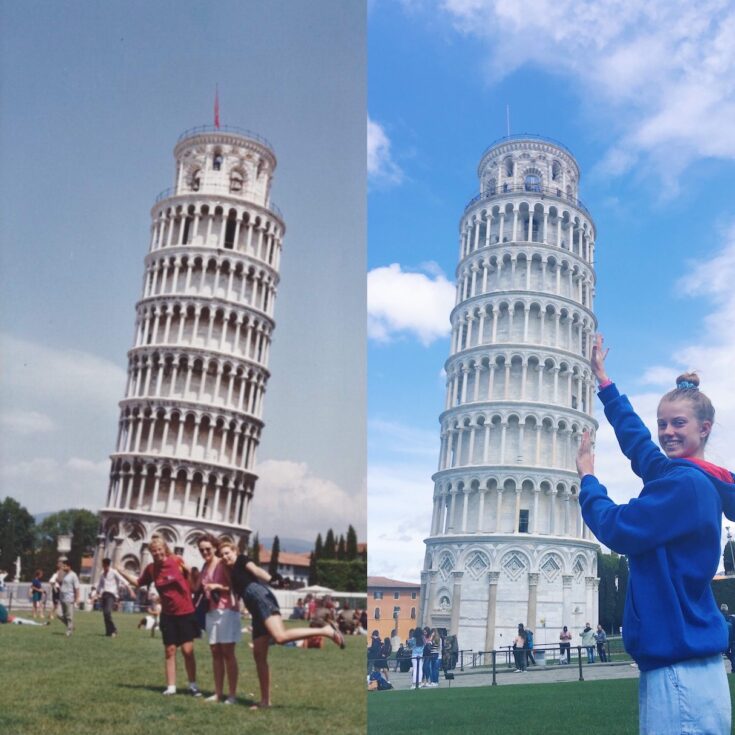 Image source:Jess Borten
People have always said that mum and I both look alike, but it hadn't occurred to me that perhaps the roots of our similarities aren't at literal face value. They're maybe more about the journey to Europe we both took in our adolescence to develop a deeper connection with ourselves and understand our identity. From the pages of her manuscript, I realised that I'd inherited my mum's relentless work ethic, her passion for travel, and feisty attitude. Also, we can both stomach a bottle of wine and go sightseeing the next morning.
But, more surprisingly, I realised that I've developed into a confident and determined young woman with value and purpose, just like my mum. If, in 30 years, I have my own daughter, I hope to have the same opportunity to share my experiences with her; reading my mum's diary was a monumental chapter of my own journey to find myself.
"I had a bath and got a little depressed thinking it's all coming to an end. All I've seen, all the people I've met but then I had to laugh at myself, why be depressed. I've achieved something most people only dream about. I've done something that no matter what happens in the future, I will always have to remember."
Thursday, July 15, 1993, Singapore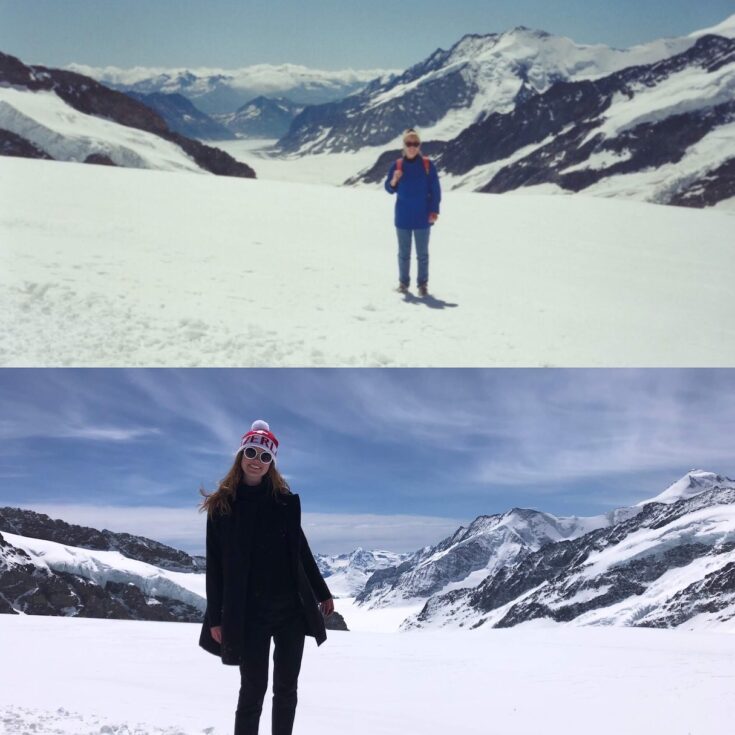 Image source:Jess Borten