How I made the most of my whirlwind week in Queenstown
Share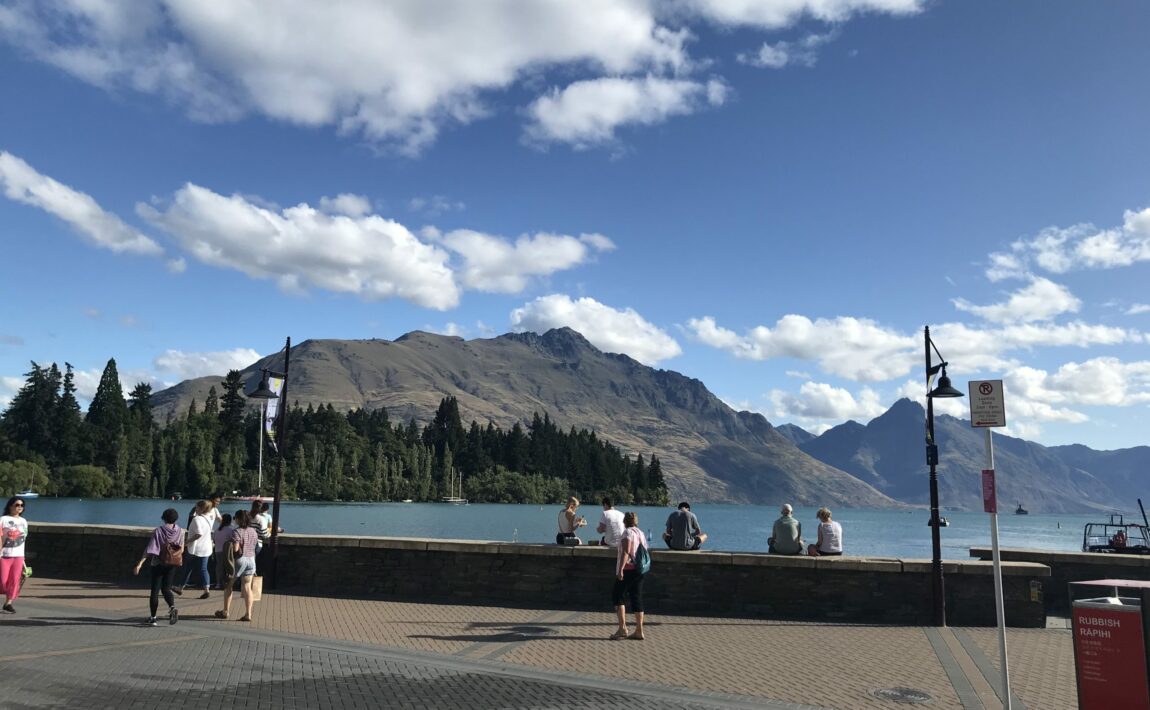 Back when travel was routine, and Queenstown was the tourism hub, I made my third trip there. I'd already been as a kid, and on Contiki, but I was addicted to the small-town atmosphere and lakeside simplicity that suited a nervous solo traveller like myself, and the endless thrill-seeking opportunities, world class scenery, and mecca of restaurants and bars. I spent a week feeding my soul with all the activities on offer. Here is the itinerary you should book in to kickstart your return to travel…
CHILLING OUT
After facing a pandemic, you should schedule plenty of R & R in this oasis. Some of the most memorable moments I spent in town were with a good book and a Balls and Bangles donut by the lakeside, taking a walk up to Queenstown Gardens or around the lake's edge, and watching the sunset and local buskers from the heart of town.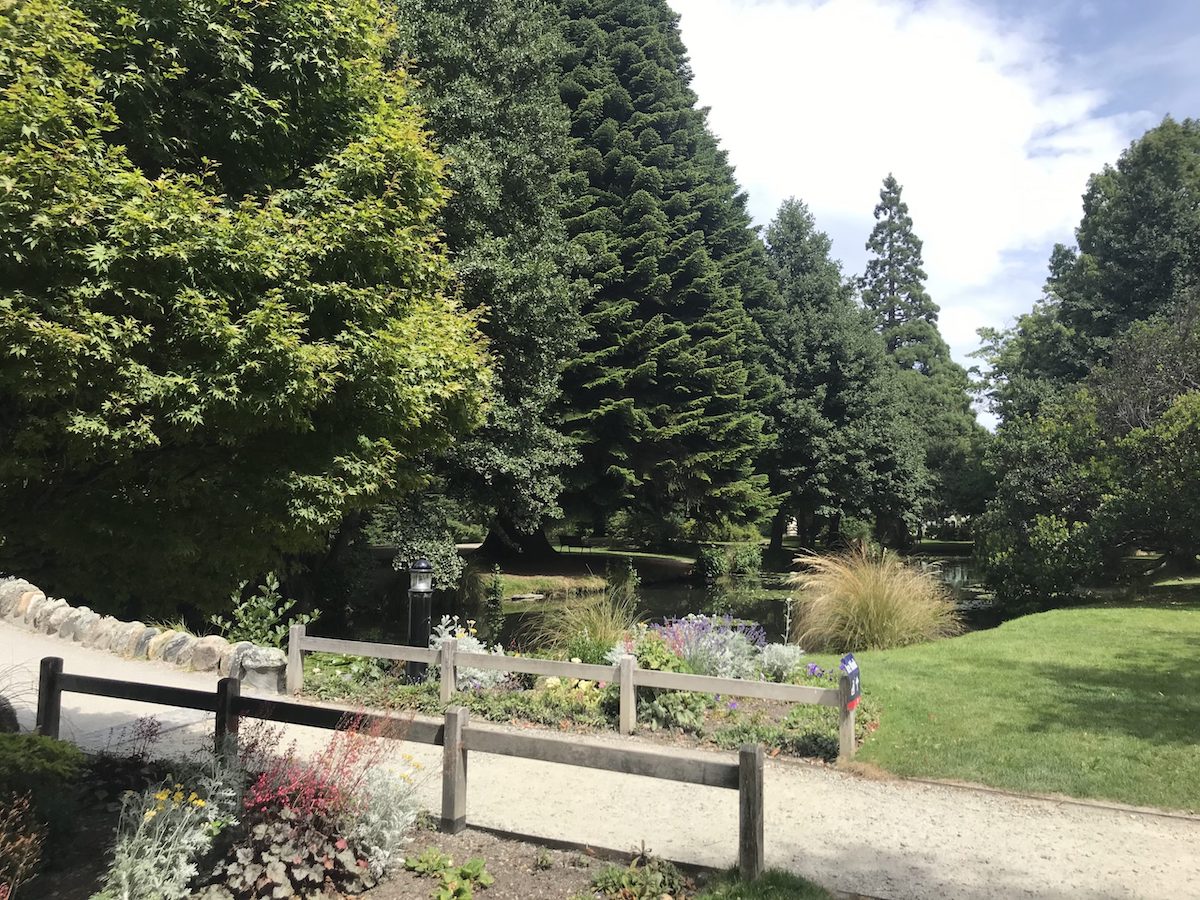 If you're willing to splash some cash for your R&R, I'd recommend a massage at Forme Spa to work out the knots from an action-packed day, or a visit to Onsen Hot Pools for the ultimate pampering. There's also plenty of shopping to do, a weekend market, views to be seen from the top of the gondola, and while you're there; support conservation efforts by checking out the Kiwi Birdlife Park near the base of the Gondola, where you can sit in on the live show, and sample locally sourced honey at the gift shop.
View this post on Instagram
FOOD
As a fussy vegetarian (with a major sweet tooth), finding local food that satisfies isn't always easy. Luckily, the choices in Queenstown are almost infinite, just make sure to take a walk down some of the side streets and cosy alleyways to find hidden gems like The Cow. Some of my favourites were:
Devil burger, a comfortable and affordable spot with great vegetarian options
Madame Woos, for the best vego fried rice I've ever had
Bombay Palace, for your local (and delicious) Indian fix
Satisfy your dessert cravings at Patagonia, Balls and Bangles for donuts you won't want to share, and Mrs Ferg for a refreshing gelato
Winnies also gets a mention for balcony views and relaxed service (plus mac n cheese croquettes, yum), and Ballarat and Co. for the live music and food that warms the soul
View this post on Instagram
FOR THE THRILLSEEKERS
Bungy Jumping at the Nevis playground
No bungy could top this one, with a 134m free fall that'll leave your stomach behind on the ledge. It's the best of the Nevis Trio by a mile, and even as your body is recovering from the fear and adrenaline, you'll be itching to go again.
Canyoning
A half day of canyoning is the perfect way to feel like a total professional while staying safe in the hands of the real professionals. One of the best, most exhilarating experiences you could sign up for, with plenty of photo ops in your layers and layers of wetsuit and protective gear.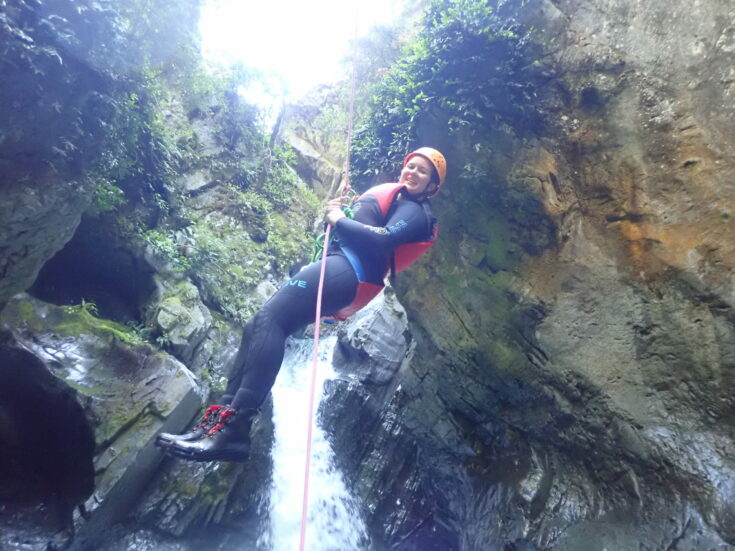 Canyon Swinging
The Canyon Swing was another favourite experience. I was kicked off a 200m high ledge doing the "This is Sparta" jump style, and it was the best value out of anything I did. The blow of being unceremoniously thrown into a canyon was softened by hugs from all the jump masters afterwards, and the photo packages were priceless. You'll want to go again straight away, and you can, with a hugely discounted second jump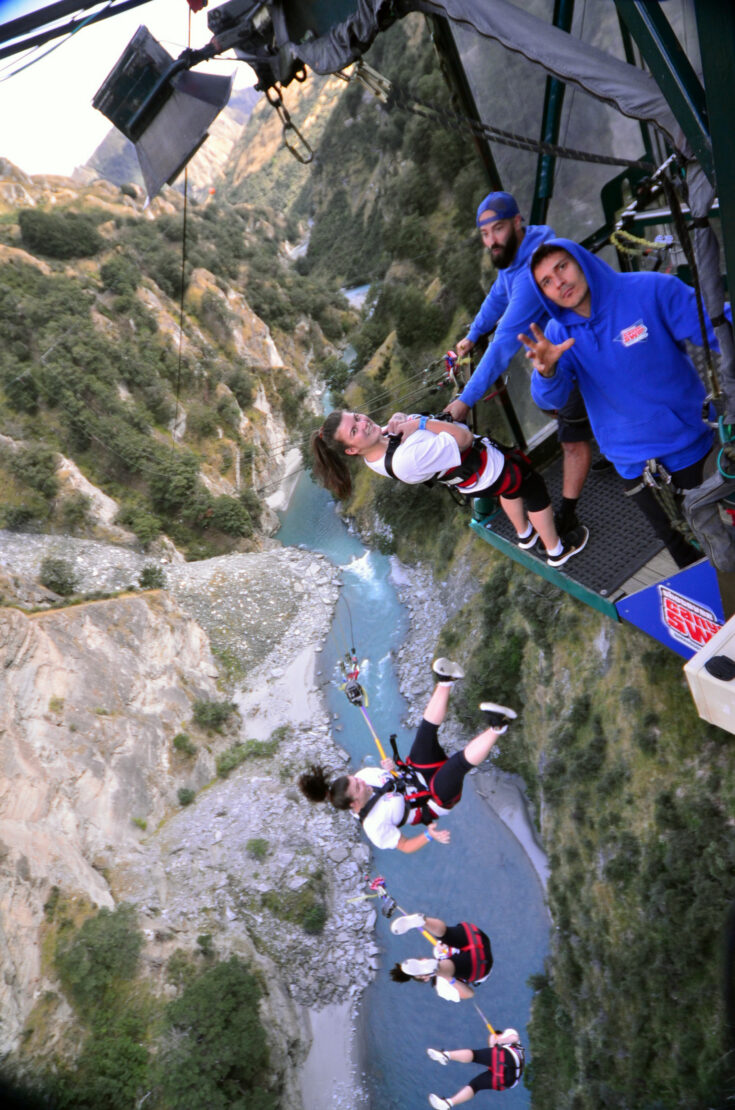 White Water Rafting
There's nothing quite like white water rafting. The drive down treacherous Skippers Canyon road is almost enough of a thrill, and then you get in the icy water with your team of daring rafters. You'll be glad to have such experienced guides when you reach the grade 5 rapids, a true test of your courage. Even being thrown off the raft after surfing one deceptive rapid, and getting a fat lip from a rogue oar, couldn't keep this off the highlights list. The sense of accomplishment at the end of this one is huge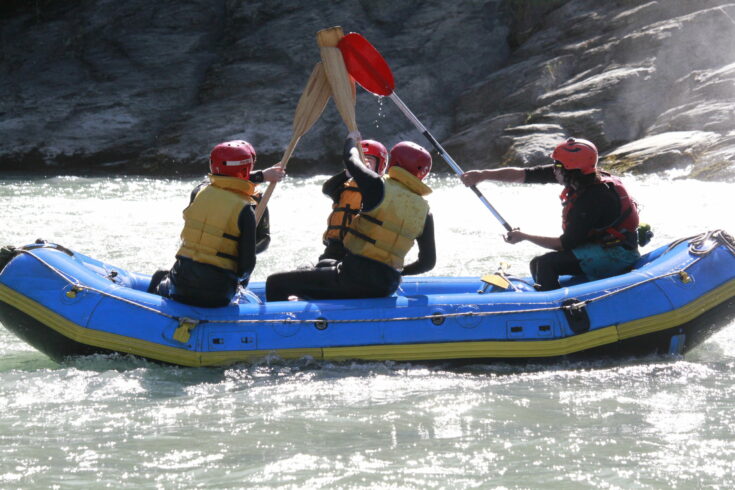 Horse Riding
I capped off my week with horse-riding in Glenorchy. This area is hard to beat for the breathtaking views, and groups are broken up by experience so those of us eager for a faster pace had that opportunity. The ride also features some Lord of the Rings filming spots for diehard fans.
Skydiving & Paragliding
From previous trips, I have ticked off skydiving and paragliding in Queenstown, and I have to say that with value, comfort, and scenic views in mind, and the thrill from running towards the edge of a mountain, paragliding is the one I'd do over and over again.
For more low-key adventure experiences, try parasailing, the luge, and Ziptrek Ecotours ziplining up the mountain, all easily accessible by walking from town.
SOUVENIRS THAT LAST
For the ink lovers, finish your week with a stop at Otautahi for the perfect souvenir. The relaxed vibe, professionalism, and availability for last minute bookings makes getting a tattoo here a stress-free experience.
View this post on Instagram
SPECIAL MENTIONS
Exhausted from busy days, I flopped into my hostel bed by 8pm each night, and missed the bar scene completely. But with my Contiki whanau, it was a definite highlight, whether it was at a karaoke bar, the famous Ice Bar, or a hidden underground haunt. Walk the streets at night and you'll find plenty of options for dancing, drinking, and socialising.
If the nightlife isn't for you, try hitting the local cinema, the Fear Factory, or the Escape Room experience.
While I missed it last time, a day trip to Milford Sound should be on your travel bucket list. Both times I visited, it was wet, cold and foggy, but even those less-than-ideal conditions couldn't take away from its grandeur and breathtaking views. The Sound takes on a Jurassic feel, and the fog acts like a peaceful shroud over everything. The waterfalls, wildlife, and slate black mountain passage as you coach in, is guaranteed to impress you. 
Now, after seeing the world turned upside down in 2020, it's hard to reign in future travel dreams. If I had no commitments at home, and a big budget, I'd love to take tours in Africa, South America, and Scandinavia…maybe Canada too, and Greece, but first up will be a return to Queenstown, to reset, enjoy the views, and maybe some swinging or canyoning on the side, or try my hand at skiing in Winter.