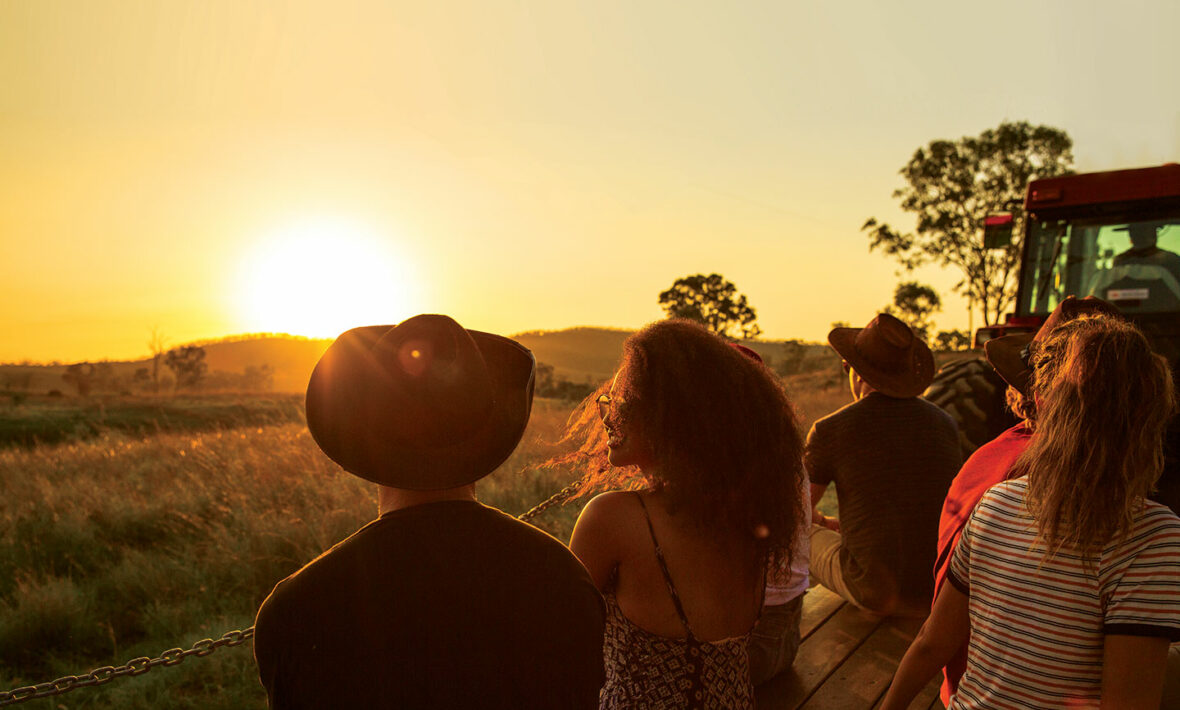 King's Creek Station is the Outback's most awe-inspiring destination, serving you all the glory of the red centre without skimping on comfort. And best of all, you can go here with Contiki.

Here are five reasons why this camel and cattle station should be at the top of your Aussie bucket list…
It's an outback stomping ground
King's Creek has been doing its thang and wowing travellers since 1981. Slap bang in the middle of Australia's enigmatic Northern Territory, and a stone's throw from the glorious sandstone walls of King's Canyon, this unique destination spans an impressive 1,800 kilometres and is pretty much as good as it gets when it comes to an authentic Outback experience. Not much of an outdoorsy type? We'll bet King's Creek can change your mind…
Did we mention there are camels?
Yes, camels. In Australia. In fact, King's Creek is the largest exporter of wild camels in the country, so get ready for some serious camel selfie action. These guys wander around the property, grazing and chilling with their cow and horse buddies, so you can get up close and personal with these beautiful gentle beasts. Pro tip: opt for the quad biking safari to see the camels kicking back in their natural habitat.
https://www.instagram.com/p/BjrCwwNB8nH/?taken-by=kingscreekstation
It's a thrill seeker's dream
The rolling red dunes of the outback are the perfect environment for an epic quad biking sesh, where you'll ride through dessert oaks and Mulga scrub as you unearth the arid landscape. Opt for a morning ride, and you'll see some super cool birdlife. Head off in the evening, and you'll catch one of the most stunning sunsets you'll ever see—and maybe even a kangaroo or two.
RELATED: 20 UNIQUELY AUSTRALIAN EXPERIENCES TO ADD TO YOUR LIST
You'll camp under the stars
It ain't an outback adventure without a little campfire action, and Contiki's got that on lockdown. Campfire games, snacks and all round bonding will tie the group together, while traditional Aussie swags will see you cosying up under the shade of giant desert oaks. If it's a clear night, stargazing in the vast black sky will become part of your nighttime routine. Trust us, you've never camped like this before.
https://www.instagram.com/p/BkwqMk2FVIf/?taken-by=kingscreekstation
Comfort is key
If the sentence 'camping in the outback' has conjured mental images of using a leaf as toilet paper and showering in a bucket, you couldn't be more wrong. King's Creek decks you out good and proper with hot showers, shared facilities, and even an onsite cafe for all your double-shot latte and camel burger needs. What more could you ask for?