Activist Sarain Fox features in a new short film about Indigenous storytelling
Share
During this time, storytelling is more powerful than ever. In its ongoing effort to share stories about the power of conscious travel, The TreadRight Foundation has released a short film about indigenous storytelling featuring its 'People' Ambassador, Sarain Fox (Anishinaabe). As many of us are exploring our own backyards and with the pent-up return of travel, the short film highlights the critical role that Indigenous stories and knowledge play in truly appreciating a place and its people, especially in Canada.
Set in Ottawa, Canada's capital and unceded Algonquin, Anishinabek territory, the short film features The Canadian Museum of History on the banks of the Ottawa River which was originally a place of trade for hundreds of Indigenous Nations. Watch the video below or on TreadRight's YouTube channel here.
Indigenous peoples worldwide are harnessing the power of travel to support communities and to help keep cultures alive. The film features an interview with Roberta Anderson, a Cree elder and moccasin maker who teaches at the Manitobah Mukluks Storyboot School in Toronto. Storyboot is a TreadRight funded project that shares the art of mukluk and moccasin making.
The traditional footwear of many Indigenous peoples are still worn today. "It's [mukluk and moccasin making] who we are, it's what we represent," says Roberta Anderson.
The Canadian Museum of History and the Manitobah Mukluks Storyboot School are featured on select itineraries in The Travel Corporation's (TTC) family of brands, including Trafalgar and Costsaver in which guests have the opportunity to learn about Indigenous history, arts and culture through various tours, workshops and performances. TTC is working to integrate an increasing number of Indigenous experiences on its brand itineraries around the world and support for Indigenous communities worldwide features prominently in the company's new group-wide, five-year sustainability strategy due for launch during its fourth quarter.
"It's important that we keep our traditions and our culture alive, but also Indigenizing the new modern times that we're going into so that we can continue to share our stories with future generations," says Theland Kicknosway, (Cree, Potawatami,) an Indigenous singer, dancer and youth advocate also featured in the video. The power of Indigenous storytelling is stronger than ever before.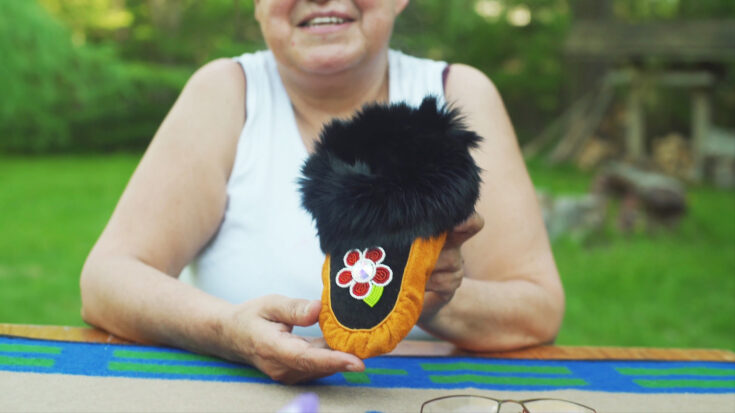 Image source:TreadRight
The COVID-19 travel interruption has devastated communities worldwide who are critically reliant on tourism for their livelihoods and for cultural preservation. Shannon Guihan, Chief TreadRight & Sustainability Officer at TTC notes that "Throughout the travel interruption, TreadRight has maintained financial support for all its active projects and now wants to draw attention to the opportunity that both our industry and travellers themselves face, which is to make meaningful decisions as we see the gradual return of travel." TreadRight projects are funded through the profits of supporting TTC brands, and not from guests or other donations.
TreadRight and Sarain Fox's goal is to encourage responsible travel that will have positive impacts on the lands they visit. Further, TreadRight's Make Travel Matter Checklist is an additional resource developed to aid travellers on the journey to becoming more sustainable.
"I encourage travellers to seek the truth about the lands they visit and engage in genuine experiences that respect and nurture the cultures that exist there," said Sarain Fox. "Try to find the history of the place you call home. Perhaps there's a story that's been erased or a thriving culture, pulsing just under the surface," she continued.
Travellers can learn more about Indigenous storytelling and the cultural preservation projects that The TreadRight Foundation supports here.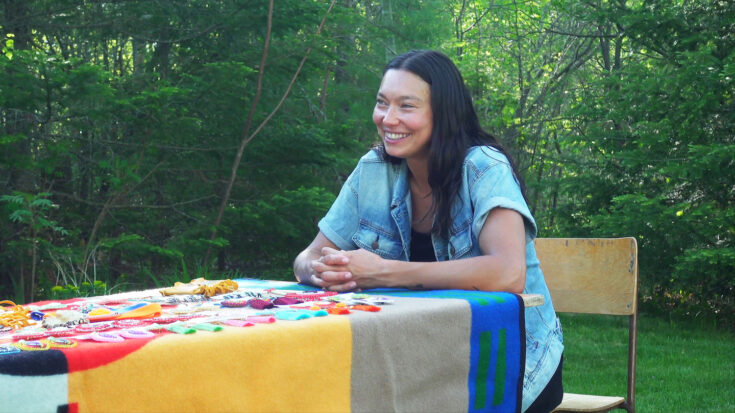 Image source:TreadRight