Hooked on Tiger King? Here are 7 places to see big cats in the wild – the ethical way
Share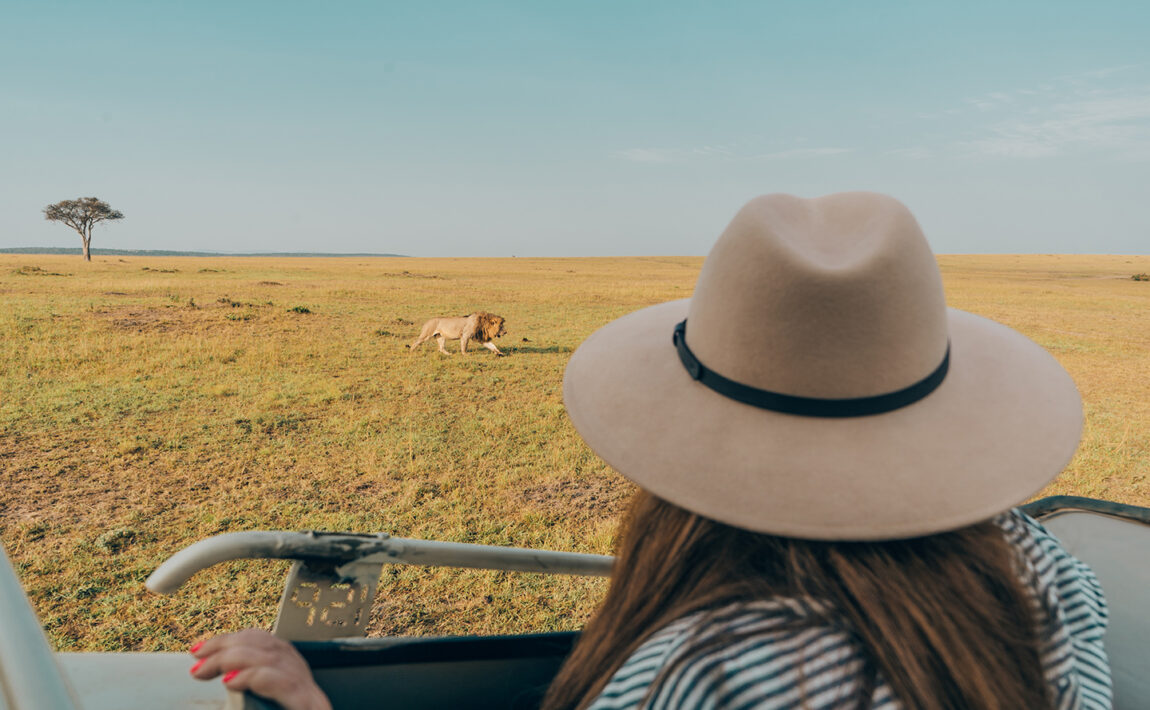 Hey all you cool cats and kittens… if you haven't watched the number one streaming docuseries on Netflix by now, you've definitely seen the Joe Exotic and Carol Baskin memes and TikToks. Tiger King has taken over the internet and although the show is extremely entertaining, it reveals a very dark side to big cats in captivity, across the USA.
We just hope that all of this Tiger King hype spurs people into becoming invested in the welfare of big cats and that more of us start seeking out ethical ways to support and visit these majestic creatures. Here are seven of the best places around the world to ethically see big cats in the wild…
7. Spot tigers roaming in Rajasthan, India
Nothing compares to the experience of seeing a tiger in the wild. So head to India to see where the wild tigers roam. The largest of the big cats, weighing up to 660 pounds (or 300 kilos) can be found in a number of national parks. For one of the best tiger sanctuaries, visit the Ranthambore National Park in Rajasthan, which is considered to be one of the best places to catch a glimpse of these magical big cats (you can do it on the Eternal India Contiki trip). Go on a sunrise or sunset safari through the park for the best opportunity to spot tigers and other wildlife that call this park home. Pro tip: for the best spots, be sure to visit the park's three lakes and dense forest area called the Bakaula region where tigresses and cubs are often spotted.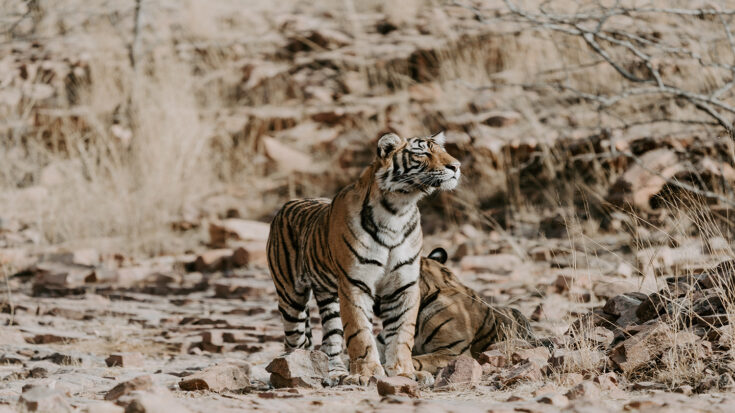 Image source:Annie Spratt / Unsplash
6. See jaguars in the Pantanal, Brazil
Ready to see the world's most elusive big cat in the wild? Brazil is regarded as the BEST place in the world to see jaguars out in the wild. The world's largest tropical wetlands, the Pantanal said to be Brazil's best-kept secret is where you'll find these beautiful creatures, and covers more than 81,000 square miles sprawling into portions of Paraguay and Bolivia. Most areas of the Pantanal were built for cattle ranches and jaguars were hunted because they preyed on farmer's herds. But as populations declined, landowners began taking action and decided to move their herds and give some land back as protected habitat for the jaguars. Since then, the population of big cats has thrived in the area and the animals can be spotted year-round.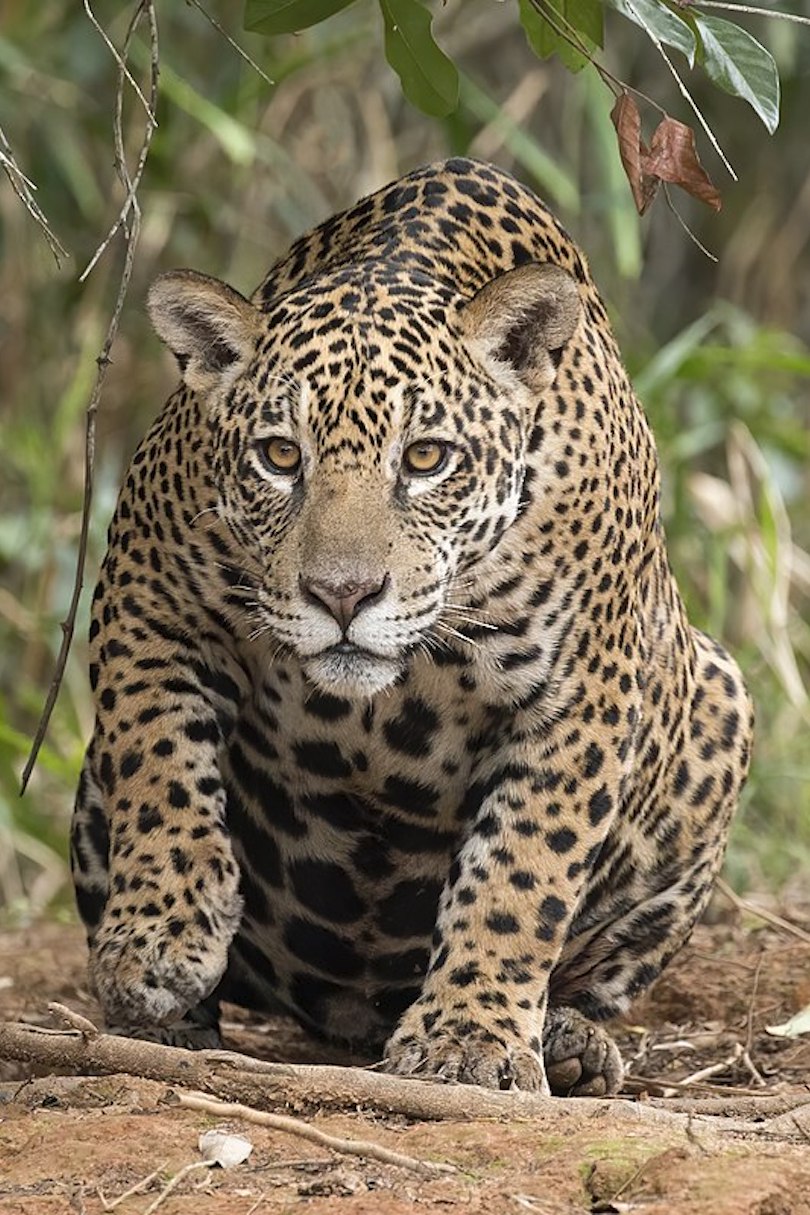 Image source:Sharp Photography
5. Chase cheetahs in Namibia
Are you ready for the chase? The fastest land animal on the planet is built for speed and can run up to 58 mph (93 kph) but these days, the cheetah is a tough one to catch sight of. With less than 8,000 cheetahs left in the wild, the chances of seeing them in person are pretty low. But for your best chance, visit Namibia which has over one third of the world's cheetahs and is now hailed as the 'Cheetah Capital of the World' largely because of conservation efforts in the region.
Contiki's proud to work with organizations like the WCS – Big Cat Fund through the TreadRight Foundation, that does critical work to combat poaching, trafficking and conserve big cat populations across Africa, Asia, and Latin America. A safari through Southern Africa is the perfect adventure to see breathtaking landscapes and hopefully set your eyes on the speedy cheetah.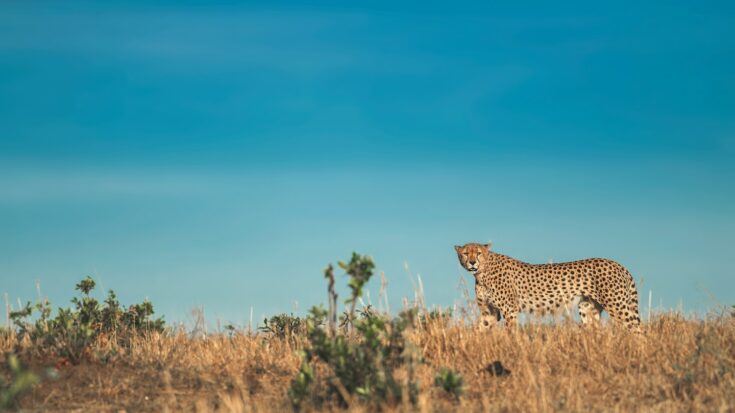 Image source:Keyur Nandaniya / Unsplash
4. Discover ocelots in Costa Rica
Ok, so ocelots aren't exactly a "big cat" but trust us, they're an exotic cat you don't want to miss. Typically found hiding amongst the forests throughout Costa Rica, their distinct spotted pattern may be easy to recognize but not as easy to spot. Some of the best parks to see these beautiful cats include Monteverde Cloud Forest Reserve, Santa Rosa National Park or Arenal Volcano National Park (you can visit some of these on our Viva Costa Rica trip). Ocelots are nocturnal and sleep in trees during the day, so be sure to keep your eyes up in the trees and you may get lucky! Like many cats, big and small, these creatures face habitat loss due to deforestation, and so they've adapted and can now be found in a variety of places from the U.S. to Argentina.
View this post on Instagram
3. Go in search of leopards in Zambia
The stealth, sneaky, secretive master of camo is one of the hardest big cats to see in the wild. Your best bet? Venture to Zambia's South Luangwa National Park (AKA the valley of the leopards) namely because it has one of the highest populations of leopards in Africa. You may find these elusive creatures in their favorite places like laying in the trees, lurking in the bush or perched on rocky formations. The distinctive leopard is one of the most hunted big cats in the world. Organizations and conservations are crucial for the future of the species, and that's why Contiki and TreadRight is proud to work and support The Cape Leopard Trust project that takes urgent action in collaring, tracking, and monitoring the endangered Cape Leopard in the Cederberg region.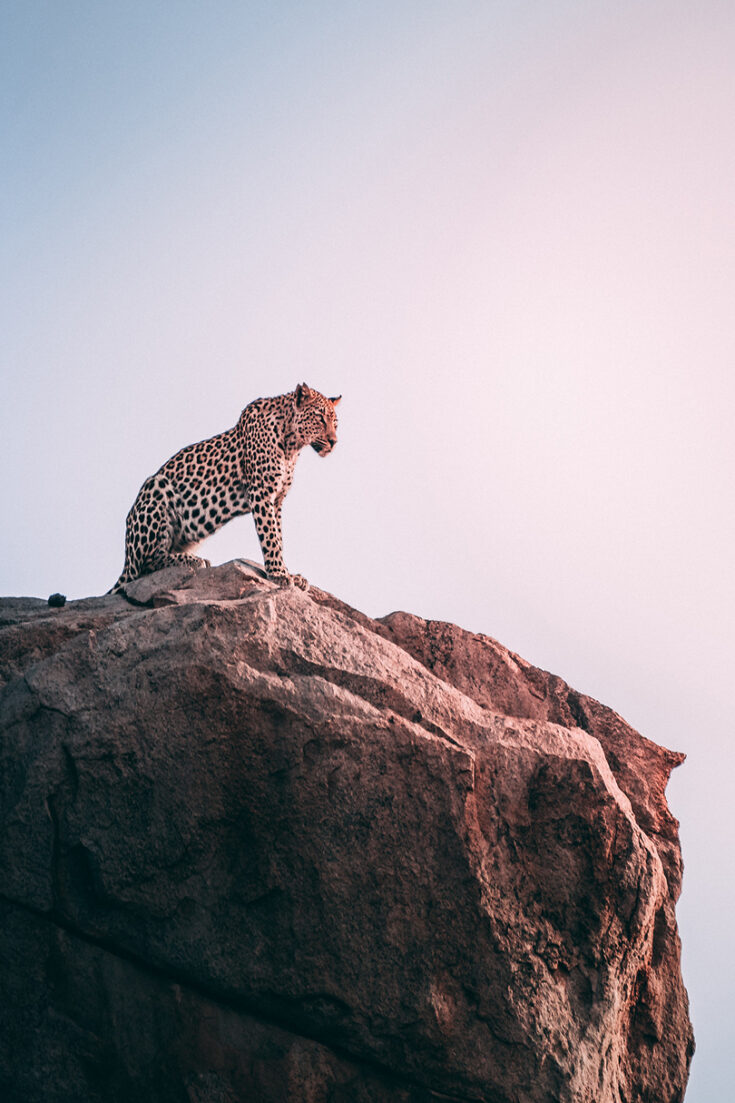 Image source:Geran De Klerk / Unsplash
2. Look for pumas in Patagonia, Chile
With over 40 nicknames, this big cat is known world-wide as many different things: cougar, mountain lion, and panther just to name a few. But in South America, they're called pumas. These fierce and graceful top predators are the largest big cats in the Americas, weighing up to 200 pounds. Patagonia is one of the best places to find the tricky puma. Torres del Paine National Park, in particular, is the best destination to catch a glimpse of this spectacular creature roaming free, with almost guaranteed daily sightings.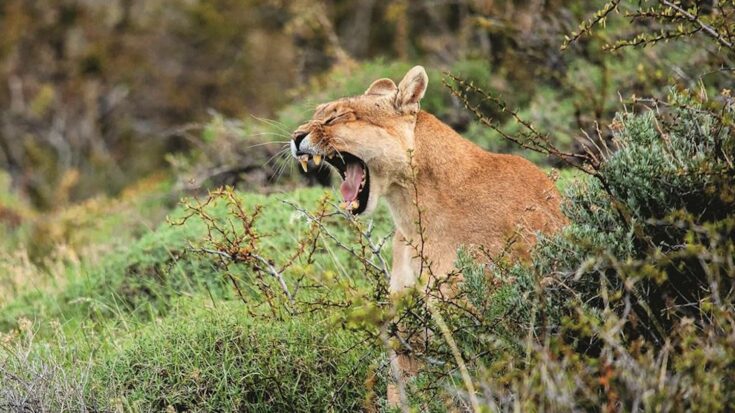 Image source:Unsplash
1. See lions in South Africa, Tanzania & Botswana
Lion King > Tiger King. These infamous big cats are the 'mane' showstoppers. You'll find prides across the grasslands and savannah of South Africa, Tanzania, and Botswana. So go for a full day game drive in Kruger National Park and keep your eyes peeled for The Big Five. We support and partner with the Blood Lions campaign, via TreadRight, to end canned hunting and commercial exploitation of wild species.
There's NOTHING like seeing lions in their natural habitat – untouched, uncaged and just the way it's meant to be. It's such a humbling experience and something that we want future generations to be able to experience, time and time again.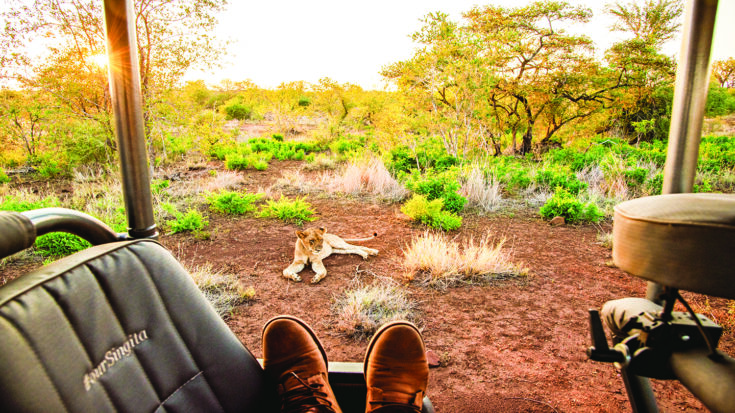 Image source:Contiki
Want to learn more about the opportunities to see big cats in the wild? Check out more of our Contiki Cares experiences and how you can get more involved in making travel matter. Our initiatives support and prioritize the ethical treatment of animals by only enjoying them in their natural habitats.