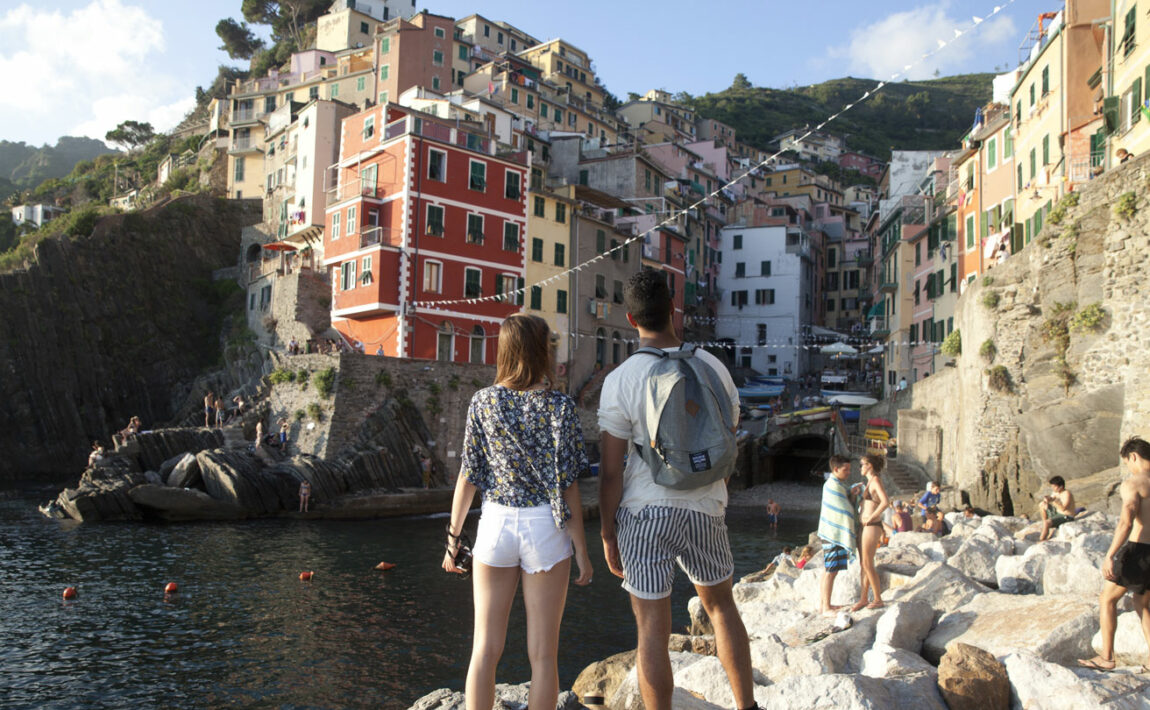 The Cinque Terre is a breathtaking string of coastal villages resting on the Italian riviera. The UNESCO World Heritage Site has become a popular tourist destination, hosting over two million visitors annually! The region is all about the picturesque views of the Ligurian Sea and the gorgeous pastel-coloured buildings perched on the cliff sides.
Although there's definitely enough to do for adventuring across a couple of days, if you're short for time, you can definitely fit in the highlights of the Cinque Terre in one day. Here's how…
Stay close by
While many travellers opt to take a day trip to the Cinque Terre from Florence, this journey can add up to four hours of travel time, giving you less time to explore the region. Give yourself enough time to see the sights by staying in one of the five villages, or at a nearby town such as La Spezia or Genova if you're on a tighter budget.
https://www.instagram.com/p/BzWbUVQpTZZ/
Go by train
Although tackling the hike between towns is soooo rewarding, travelling by train is the fastest way to get between towns – and there are spectacular views along the way. There's a station located in each village, with trains operating regularly. A one-day train pass can be bought from any station (including La Spezia and Genova) for just €16.
Buy your pass early
Whether you plan on taking the hiking and trails and paths, or catching the train between villages, you'll need a pass.
Because the Cinque Terre is technically a national park, you'll need to pick up a Cinque Terre Trekking Card (Carta Parco) to access the hiking trails and paths. The card also gives you access to the public lifts and buses, free use of pay restrooms, free wifi in hot spots and discounts to some museums.
If you're going by rail, pick up a Cinque Terre Train Multi-Service Card for the same items that are included in the Trekking Card, and access to trains. 
The passes can only be bought in stores, like the Information Center at the local train stations. So, to avoid the morning queue you should buy your pass the night before. Also, grab a train schedule to avoid wasting time standing on station platforms.
Get your research on
Each town in the Cinque Terre has something exciting to offer. If you're after a swimming spot, Monterosso and Vernazza are the places to be, but a perfect view of the sunset can be found at Manarola. Head to online forums or ask fellow travellers for advice and recommendations to pick the perfect spot for your day out.
Plan, plan, plan
When you have limited time there's no room for spontaneity, so construct a plan beforehand to ensure you get the most out of your visit. Plan what town to start in and which town to end at, and allocate how much time to spend in each area.
Don't eat at peak times
Yes, it's a bit of a pain but eating before or after the lunchtime rush will save you so much time! Or, pack your own lunch and eat when you please. Go for the takeaway option as they're often served faster – grab a pizza in Riomaggiore and tuck in while watching people jump from the rocks. Dreamy.