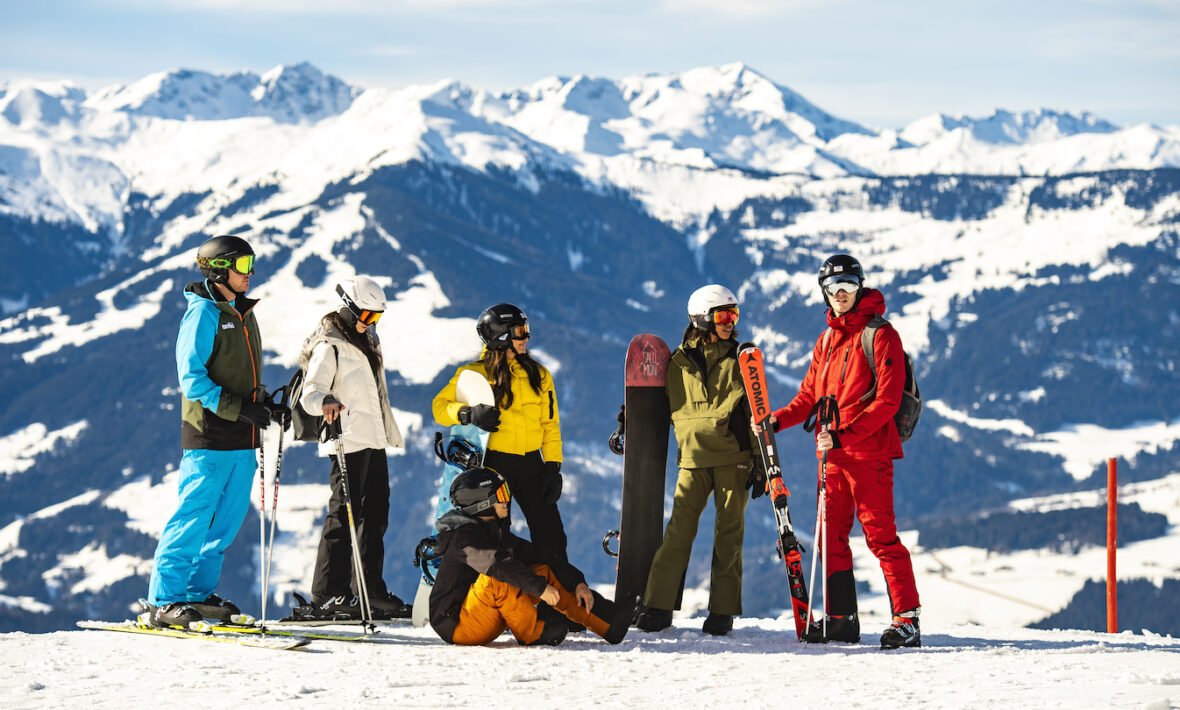 There's no business like 'snow' business. And where better to do your 'business' than SkiWelt in Austria? 
On Austria Ski, you'll slay on the party nights and the slopes. By day, you'll swoosh your way round the adorable village of Hopfgarten (with brand new BFFs) and by night you'll kick back in our very own Contiki Haus Schöneck – complete with a sauna, board games and on-site chefs. It's cool. It's cosy. It's convenient. It's the best way to ski. Period. 
Ski what I mean?
Your destination is SkiWelt – the biggest ski resort in Austria and one of the swankiest in the world. We're talking 620-1957 metres high, 186 ski runs, over 180km of pistes, 5 snowparks… and even a cheeky igloo. 
The Contiki Haus is in Hopfgarten im Brixental, a charming village known for having the sunniest slopes in the region. It's also STUNNING so make sure you get out for at least one walk.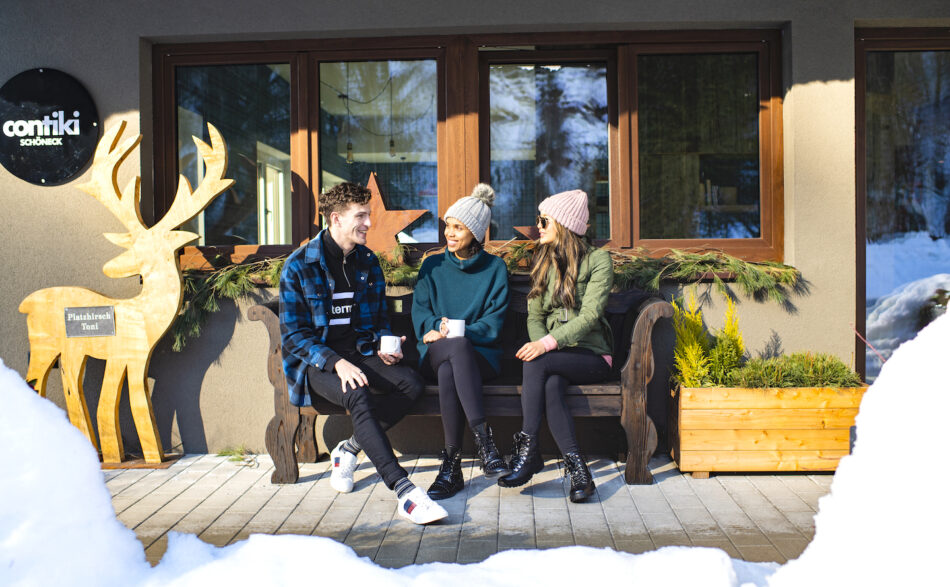 Perfect for solo skiers
Are you the only skier in your friendship group? Well, not for long.
>Never skied before? Well, where better to start?
This is social skiing, where you might arrive alone… but you'll leave with ski buddies for life. (Groups welcome too though, obvs.) 
You can choose to travel on a Contiki coach from London or arrange your own journey and meet us at the lodge. Either way, we'll start with a big ol' welcome where skiers of all abilities can get to know each other – with the help of our on-site bar and games room.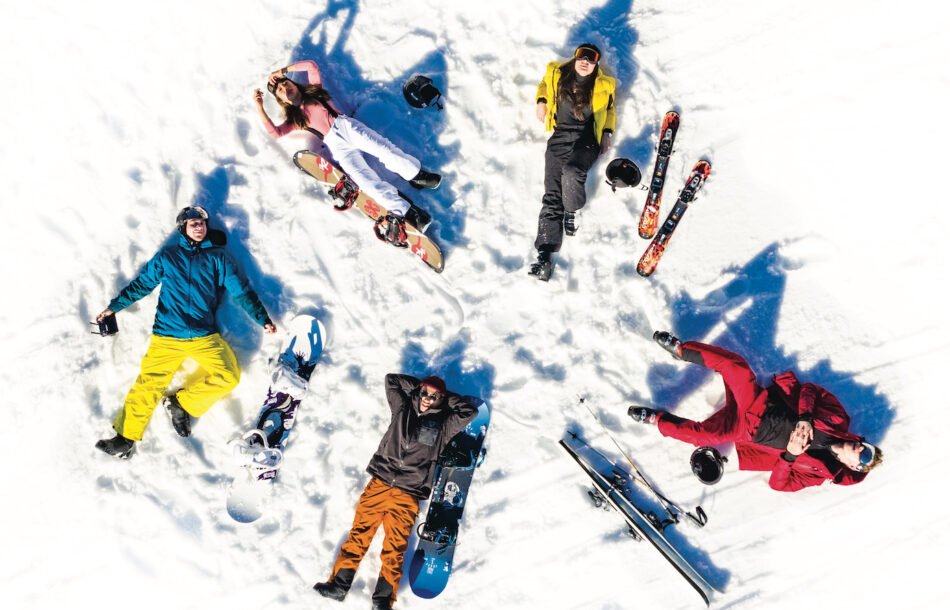 More ways to shred
Most of your time is spent doing what you came to do – shredding on the fluffy white slopes, with help from trusted instructors and encouragement from trusted BFFs. 
But this trip skis the extra mile, with extra activities that'll really drop the marshmallows in ya coco. You'll enjoy night skiing (which is as romantic as it sounds), tobogganing (like MarioKart on ice) and a unique ski safari (for moderate skiers and above) where you explore the area's biggest and best slopes with a qualified guide. 
You'll also have time to explore Hopfgarten on foot, and even visit an igloo bar for a tipple or two.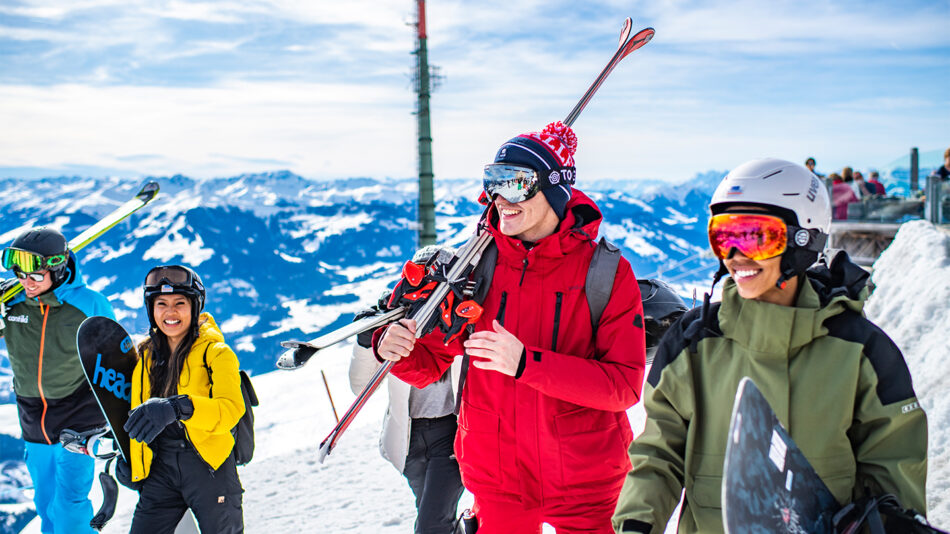 All swoosh, no stress
You're here to work on your skiing. Plus a little bit on your dance moves. You're NOT here to stress – which is why all the complicated stuff is sorted by Contiki! 
Aside from your cosy coach, cosier accom and cracking activities, Contiki provides breakfast each morning (made by on-site chefs) plus regular shuttle rides to the slopes.
Need lessons? Goggles? A lift pass? Don't fret, this can all be sorted by the Contiki team. Seriously, there's nothing to plan. Except maybe your Scrabble strategy for those board game nights.