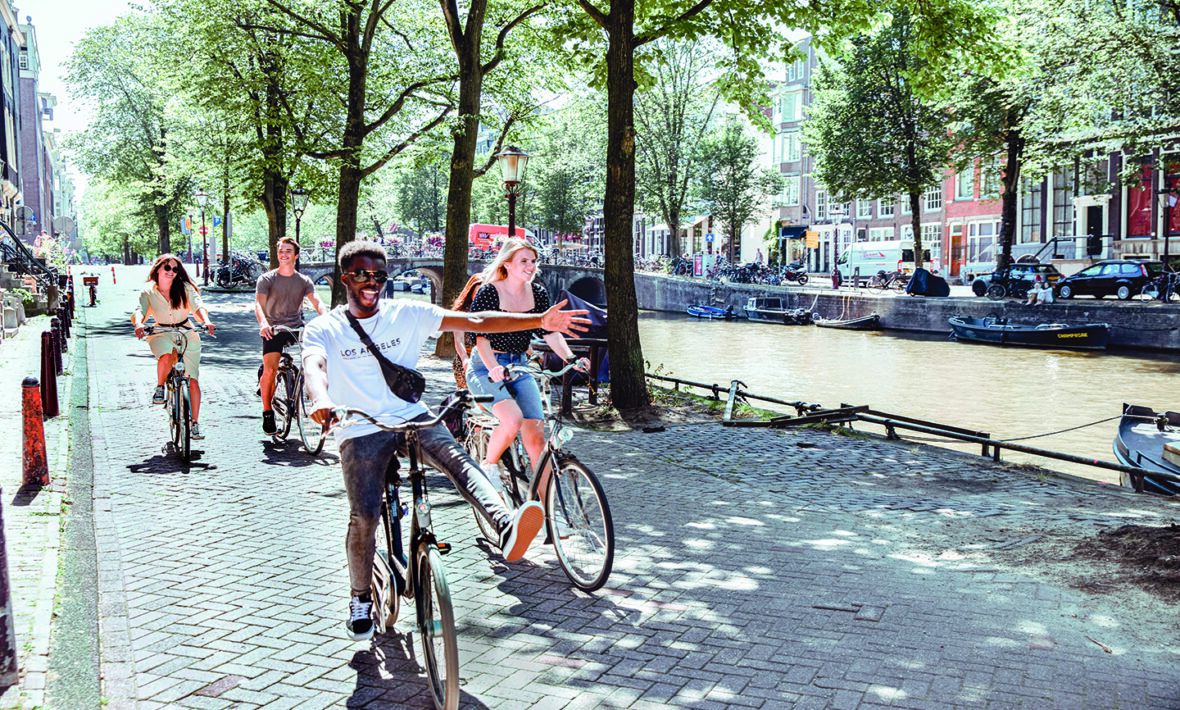 We've all experienced the FOMO (Fear Of Missing Out) that inevitably occurs when scrolling through a friend's sun-drenched holiday snaps. But the latest travel trend isn't about speeding through your bucket list, fearful of missing out on the world's wonders. SLOMO travel is all about taking your time, venturing from the well-trodden path and doing things at a more leisurely pace. As a result, embracing slow travel allows us to really immerse ourselves into the local culture and community, and get under the skin of a city or region. And who wouldn't want that?
Here's why SLOMO travel can be better for you (and the planet)…
It's about taking your time, not flying by
Greta Thunberg's carbon neutral Atlantic voyage was one of the more memorable news stories of 2019, so it's no surprise that young travellers are looking at more sustainable ways to travel. That's why SLOMO travel is increasingly popular, with 48% of travellers looking for alternatives to flying this year in order to reduce their environmental impact (according to booking.com).
But it's not just about your carbon footprint. 61% of travellers would prefer to take a longer route in order to enjoy the journey and soak up more scenery, (sometimes it's nice to avoid departure lounges, sterilised air and mewling babies). This may involve swapping planes for trains, but also seeking hyper-local forms of transport such as cyclos (similar to rickshaws), electric boats, trams or peddle bikes. SLOMO travel can give you interesting insights into how the locals get around, so it can be culturally immersive as well as environmentally friendly.
Image source:Contiki
It's about getting to know a place intimately
If you want to see Europe, SLOMO travel is the best alternative to a whistle stop tour. Rather than flying from Madrid to Rome to Switzerland and back again in a whirlwind week, going slow helps you immerse yourself in one destination. After you've gone to the Prado and strolled through the Buen Retiro, what else is there to do in Madrid? Well, as it turns out, quite a lot. Maybe you could head to the the Parque de El Capricho, a secret garden in the north of the city that looks like something out of a fairytale. Or you could check out some of the lesser-known seafood bars in the Plaza Mayor and taste the best calamari you've ever had in your life. And why fly to the Swiss Alps when you can simply get a coach out of the city and explore the mountainous Manzanares region?
The world is dense with culture, and surprises await around every corner. SLOMO travel encourages you to take your time and scratch beneath the surface. Not only does it lessen your carbon footprint, it also puts money into local communities and supports the people who live there, a crucial component of sustainable travel.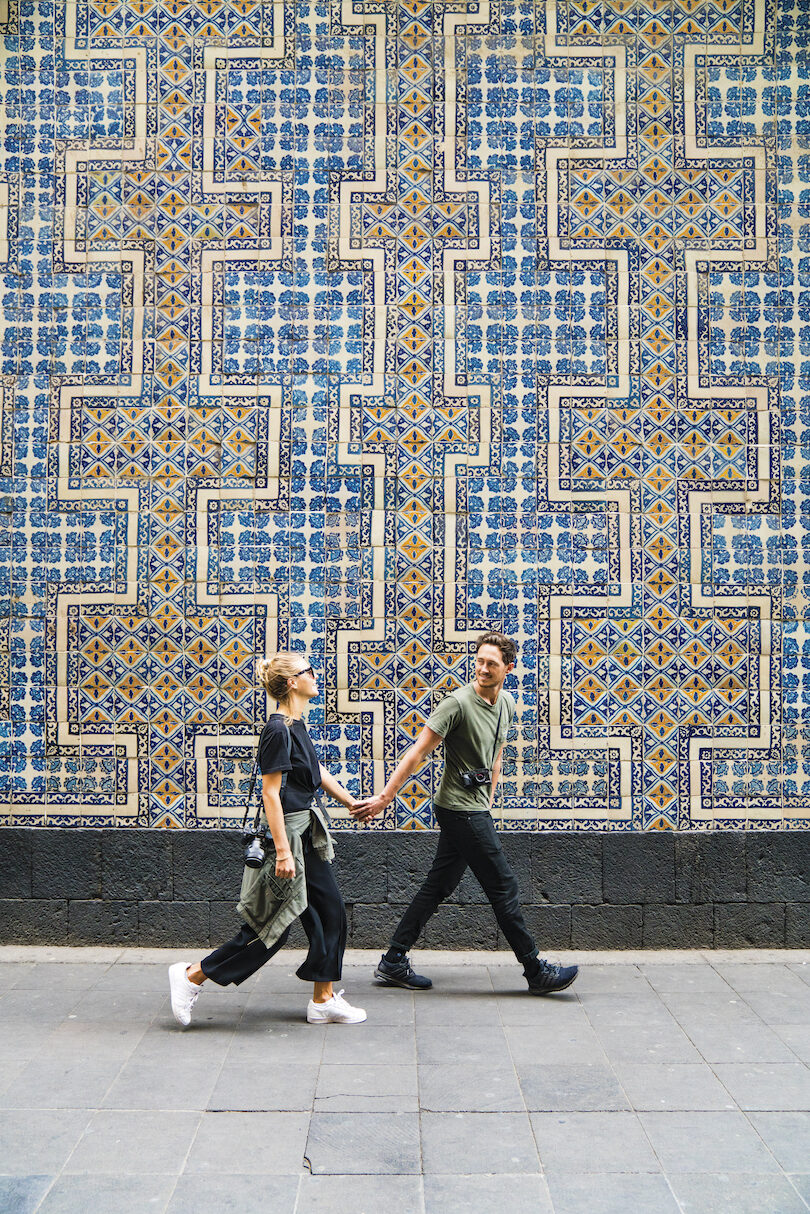 Image source:Contiki
It's about getting a different kind of education
Truly getting to know a place, a culture and its people takes a little bit of patience. SLOMO travel encourages you to get involved in educational experiences that give you a fresh perspective on the world. Rather than stopping for a selfie at the Berlin wall, a walking tour with a Syrian refugee can let you see the city through completely different eyes. Rather than dining in the restaurant chain you recognise, taking the time to explore the small, local eateries and using it as an opportunity to practise a second language is a more authentic way to connect with a place and its people.
There's also no better way to sample the local way of living than getting to know local artisans, crafters and makers – whether it's watching the ancient art of weaving in Cusco or supporting local Lao women through the crafts centre, Ock Pop Tok. Check out the Contiki Cares experiences available on certain trips.
Image source:Contiki
It's a breath of fresh air in the Instagram era
If FOMO travel is all about doing it for the 'gram, getting that shot in front of the Tower of Pisa and flicking a coin into the Trevi fountain for all of your followers to see, SLOMO travel is about unplugging, unwinding, and taking a break from the world's watchful gaze. You might not have any 4G as you stargaze in New Zealand's national parks, or kayak past the towering karsts of Ha Long Bay, but that's not really the point. Truly connecting with a land and its people beats any connections you make in the digital world. At the end of the day, that's what travel is all about.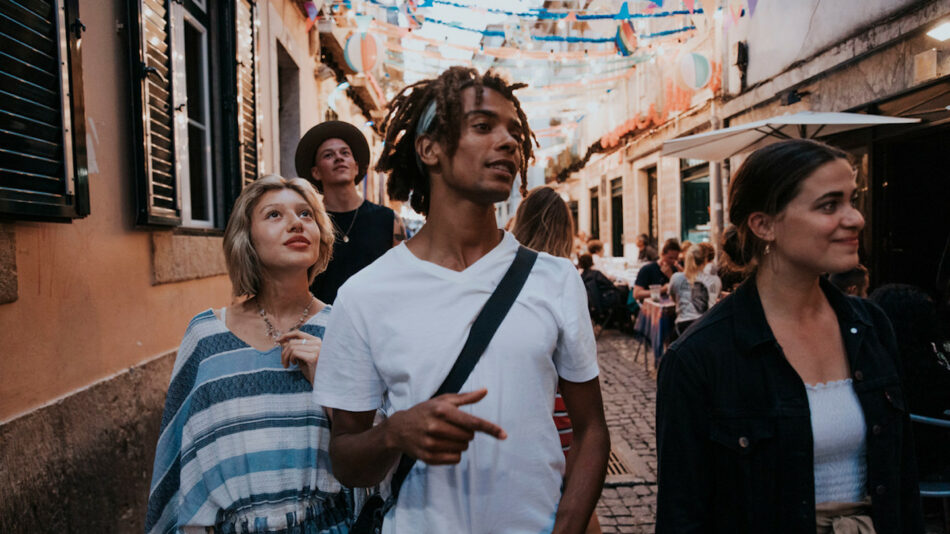 Image source:Contiki