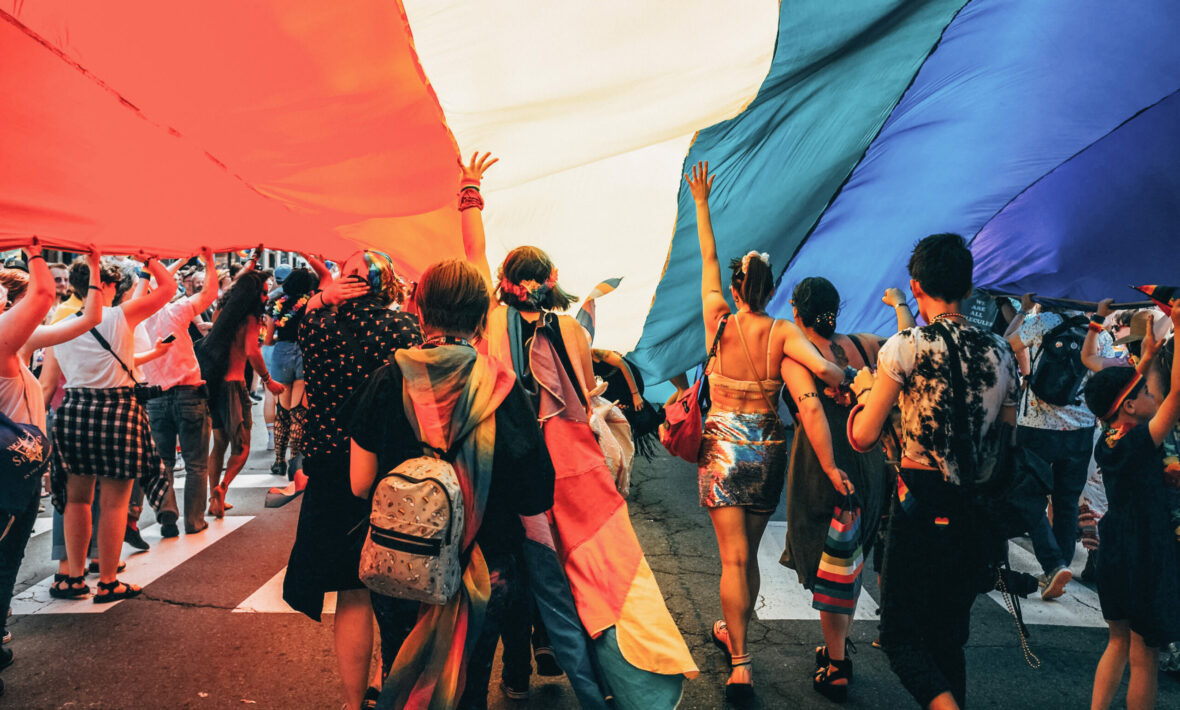 We love pride. YES to equality, dignity, self-affirmation. A big F Y to shame, social stigma and discrimination. Plus it's a great party. What's not to like?
We also love Spain. Balmy days spent on Barcelona's shoreline, sipping sangria as office-workers get into their swimwear to cool off on their lunch break. Partying till dawn on a boat in Ibiza. Eating tapas in a womb-like bar in Madrid…sigh.
So, we thought. Why not combine two of our favourite things? Enter: Spain Pride, a special departure kicking off in July. Here's why it's a pride celebration you won't want to miss.
It's all about the parties!
Who doesn't love a fiesta? Here's where you'll be partying on this pride extravaganza…
Madrid
What a place to kick things off. Get ready for 3 days of Culture with a capital C, honey! We're talking: a guided bike tour, a traditional specialty dinner, a gorgeous little boat tour, and a meet-up (and boogey) with the city's LGBTQ+ community!
But this is only the beginning of our Spanish Extravaganza, so you better keep that energy going…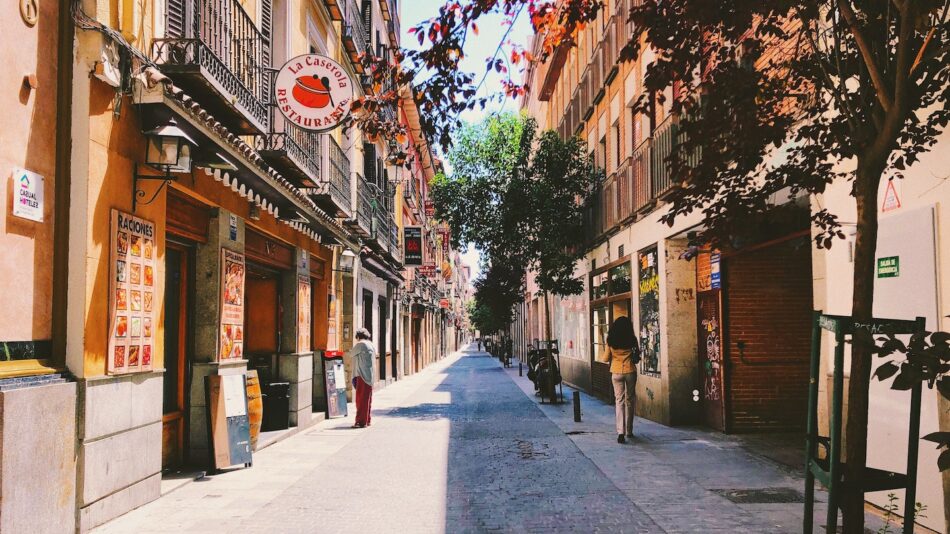 Image source:Contiki
Sitges
After a sparkling first three days in the heart of the country, we arrive in Sitges, an adorable seaside city. Think white-walled houses, terracotta tiles, and the opalescent sea crashing against the shore. It's nothing short of dreamy!
Hop on a saucy cruise, enjoy the hum of Sitges' nightlife, and bask in the sticky-sweet ocean air. This is what it's like to be surrounded by love.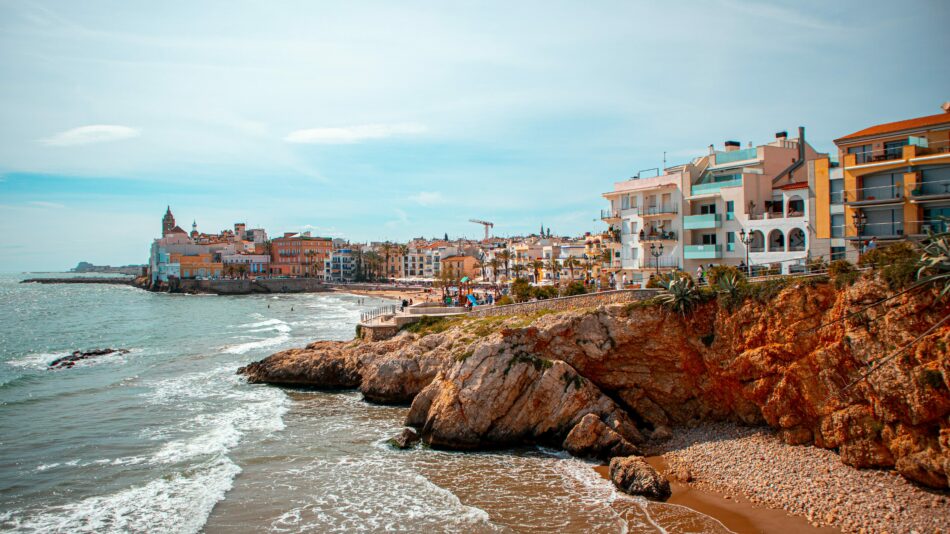 Image source:chan lee / unsplash
Barcelona
The perfect place to end things. From Gaudi's gothic architecture to the buzzing streets of Gracia, there's a reason this is one of our fave cities in Europe. Did we mention the beach? It's pretty great.
The Barcelona parade is where the party's at (and your tickets are included). In Pride Village we'll watch musical performances by huge acts, DJs, exhibitions, amazing clubs and more. The parade is about 2.5 hours of colourful celebrations, and is sure to get you in the party mood – so it's just as well we've sorted tix to the afterparty, too.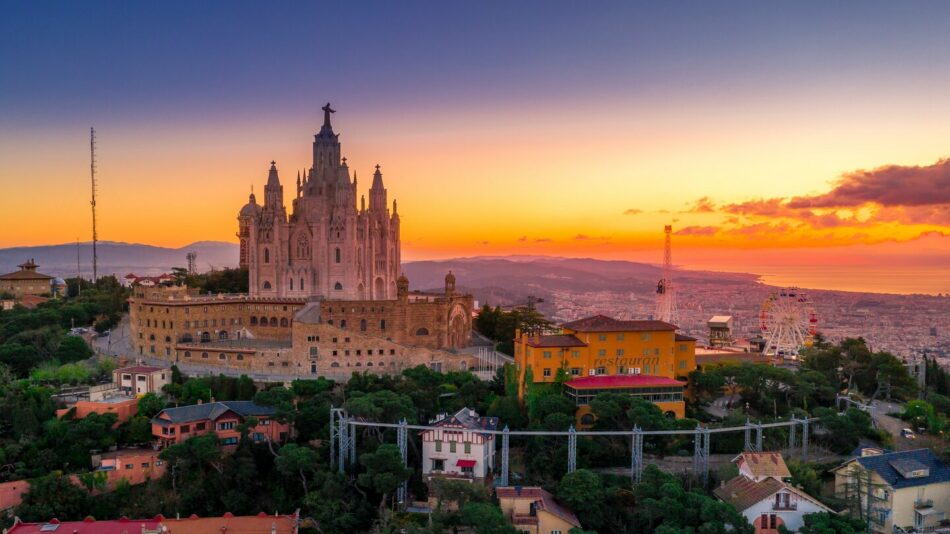 Image source:Contiki
Ok, it's not ALL about the parties…
Trust us: we've done this stuff before. We know that downtime is just as important as parting till dawn. And we know you want to get your taste of culture, too. So we've got a feast of quintessential Spanish experiences to tuck into, too, such as…
Exploring Madrid, from gilded palaces to buzzy neighbourhoods
We'll get to grips with the Capital, either on foot or on more bikes. We'll head from grand palace to the Prado (that's where all the Picassos are, btw. Ever seen Guernica?), with plenty of laid-back neighbourhoods and cool bars along the way. Then we'll finish up with a traditional Madrilenos feast (jamon, gambos al ajillo, the works).
This is the life.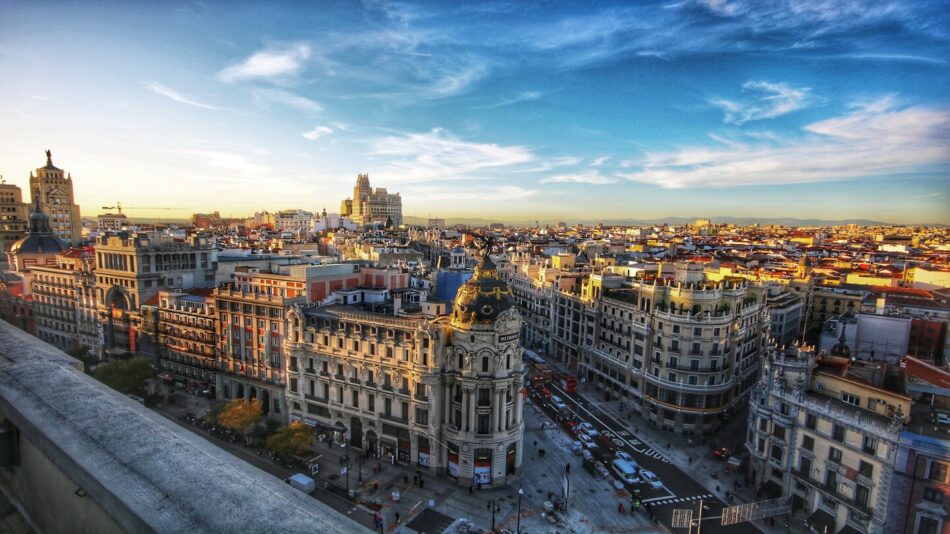 Image source:Contiki
Soak in Gaudi's masterworks on a bike tour of Barcelona
We'll hop on our bikes to learn more about this sprawling city. History, legends, culture, lifestyle – as well as plenty of ornate gothic architecture, this is the perfect way to absorb everything Barcelona has to offer. (You can refuel with tapas along the way, don't worry).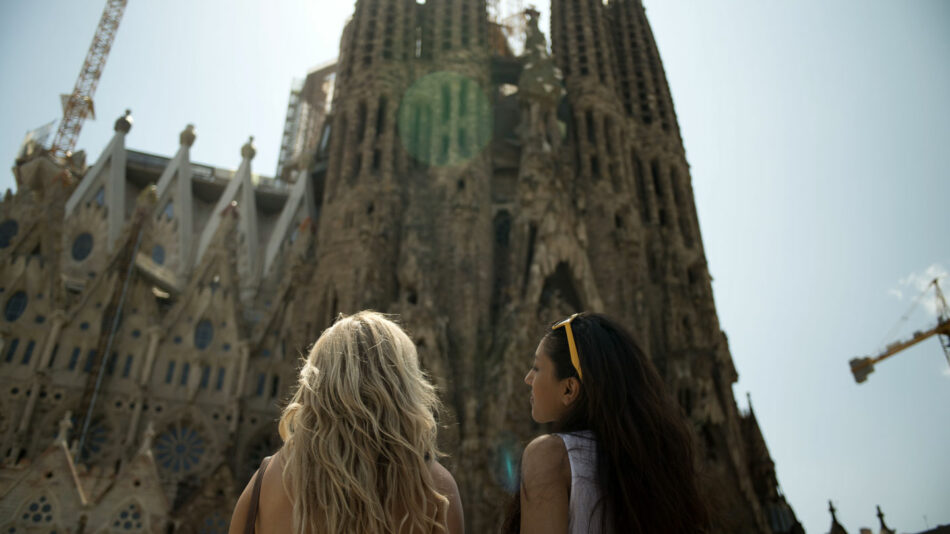 Image source:Contiki
Watching a flamenco show in Barcelona
Dine on some tapas favourites, from tortilla to chorizo, padron peppers to croquetas (Si, si), while watching a display of singing, dancing, guitar and artistry that's as intense as it is beautiful. Wash it all down with a few glasses of rioja, naturally.