11 reasons why Spain is our #1 sustainable destination
Share
When it comes to travel in 2022, there's one thing at the top of everyone's mind…how to be a conscientious traveller.  
How can we travel sustainably?  
Is there even a good way to do it?  
Well, travel companies (like Contiki) and the destinations you love are working hard and taking steps to be as sustainable as possible.  
Contiki, for example, is now 100% carbon neutral (yupp!) and one of Europe's top destinations is also doing it right. Spain is one country that is taking sustainability SERIOUSLY. 
Spain's ecotourism focus has been at the forefront of their plans for a long time, and year over year they continue to hit goals by protecting their land, wildlife, and so much more. 
Curious to learn more about why Spain is the ultimate sustainability destination? Let's do it.
1. Seville…more than a city of flamenco dancing!
The city of Seville has joined the Global Sustainable Tourism Council (GSTC) aiming to ensure the protection and maintenance of natural and cultural resources. Not only that, but Seville is working to guarantee that tourism acts as a tool for sustainable development.
Seville has always been a favourite destination for Contiki travellers, with such a rich heritage, this green city is committed to the wellbeing of those who live in or visit it. Its streets wind through a sustainable world of buildings, squares, neighbourhoods, and historic gardens and parks; all arranged for us to enjoy! If you prefer to explore new cities on a bike, Seville does not disappoint. With 200 kms of cycle lanes, it is one of the BEST cities in the world for cycling. Seville has even been chosen to host the GSTC conference in December 2022!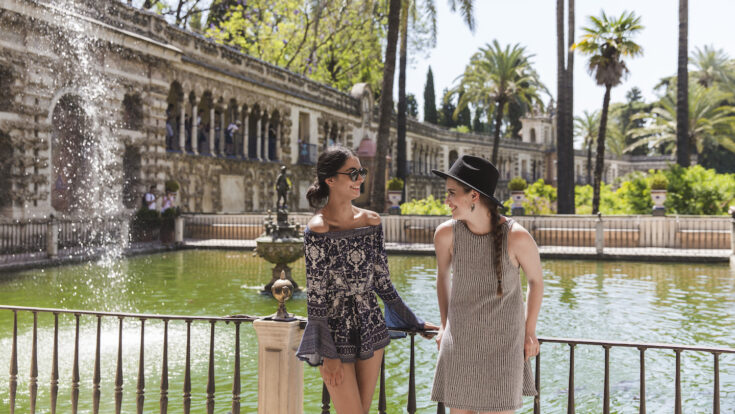 2. There are National Parks to explore…
When you think of Spain, you may first think of the vibrant cities that call it home, like Barcelona, Madrid, Pamplona and more. But Spain also has some incredible National Parks that you can explore sustainably. 
There are loads of national parks across the Spanish countryside, plus nature reserves protecting some of the most world's most unique wildlife. From the mountainous Ordesa-Monte Perdido Park, to the Timanfaya volcanic formations, it's true that Spain is just as beautiful as it is sustainable. Many parks served as a place for exercise and 'social-distanced' fun during pandemic months – but we think this travel trend will stick around, with outdoorsy experiences just as popular this year! After all, what better way to appreciate nature than by literally hiking through out (psst… there's a trip for that!)
3. More than a third of Spain is protected
When it comes to the environment, nature and sustainability a huge part of this is protecting Spain's land. These natural areas need to be treated in the right ways to allow them to continue thriving. If these protections didn't exist, these stunning natural areas could deplete faster than you could imagine. 
In Spain, there is over 70 million acres of protected land. Yes, let us repeat that, 70 MILLION ACRES! That's nearly a third of Spain's terrestrial space and about 12% of the marine surface areas. The fact that Spain has stepped up in a big way like this to defend their natural environment, is an important steppingstone in sustainable development and eco-friendly travel.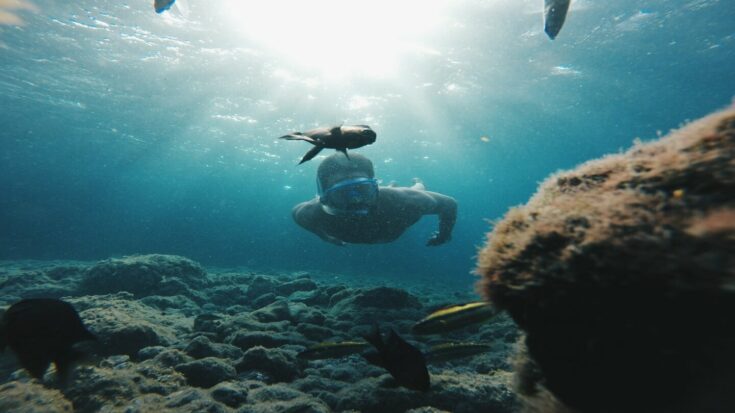 4. Try a cooking class at a non-profit
One way that Contiki incorporates sustainability practises on trips is through MAKE TRAVEL MATTER® Experiences. These activities have been chosen by the team using an intense assessment process that's been endorsed by tourism experts. One of these experiences is in Spain and it's all about cooking! You'll take a cooking class and have lunch at a not-for-profit called Espai Mescladis. They use food and drink to foster social cohesion in their community.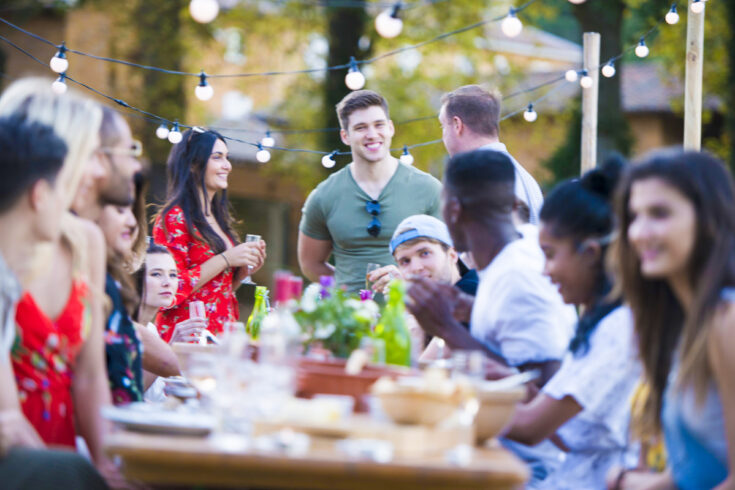 5. Visit towns running off sustainable goals
Did you know that two villages in Spain have actually been chosen as the Best Tourism Villages by the World Tourism Organization? And it's all thanks to the villages' focus on valuing continuous sustainable development.  
Lekunberri, Navarre is in the northern part of Spain allows you to go hiking, biking and more while exploring the countryside. Morella is the second village chosen, which is in the Valencia region. Protected by ancient city walls, you'll get lost while wandering the medieval streets.
6. Sustainable transport options
If there's one thing that travellers do a lot of when they're on vacation, it is taking different transport options from place to place. This, as we all know, can be incredibly harsh on the environment and is a contributor to climate change.  
Luckily, Tourism Spain has already thought about this… especially in Bilbao. 
Bilbao has a super modern public transit system that offers sustainable tours. It's trams and boat rides are focused on promoting transit in an environmentally positive way for both travellers, and locals.
7. Souvenirs have even gone eco-friendly 
Taking a souvenir home with you will keep those memories alive, avid travellers know this! But when it comes to sustainability, how can you make sure that you're buying things that give back to communities and use sustainable products? 
Well, Spain is coming to the rescue again! 
With a big jump in local companies focusing more heavily on sustainability, there's an increased number of souvenirs available at popular locations that are more eco-friendly. By focusing on souvenirs specific to Spain and those regions, you will have peace of mind that you're purchasing something sustainable. A few that we recommend are: 
Grabbing sweets and desserts! Many are now even available in eco-friendly versions.  

Artisanal crafts such as ceramics in La Bisbal  

In Ibiza, since they're locally known for salt flats (and beaches!) pick up some

fleur de sel

which is hand-harvested.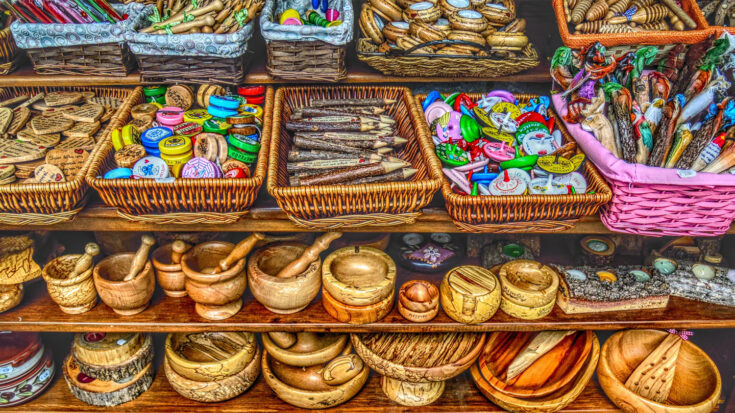 8. Spain's officially certified as a sustainable destination
The European Charter for Sustainable Tourism works to ensure that when it comes to tourism, it's actually contributing to a more balanced economic, environmental and social development in the destinations. In Spain, there's approximately 30 of these natural spaces that are certified by the ECST. These accolades show that Spain is being recognized throughout the continent for the work they are doing!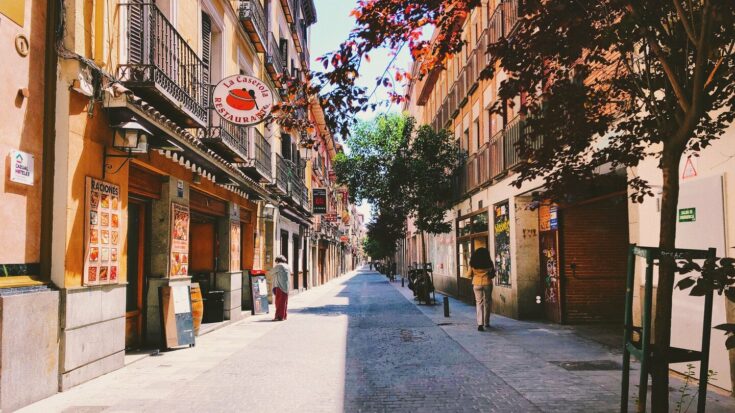 9. Learn about biodiversity… in a responsible way
When it comes to biodiversity, Spain is one of the richest countries. That's why travelling in a responsible way is such a big focus. With different climates that house a vast number of wildlife species (approximately 70,000!), it's important for Spain and us travellers, to maintain its biodiverse landscapes as much as possible. They do this through protecting their parks and other biodiverse areas, but also in educating their local communities and travellers who choose to visit.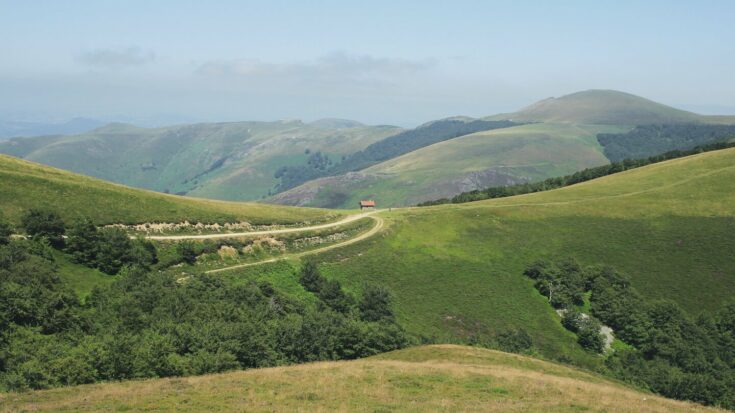 10. They have an environmental and sustainable development policy
Sure, policies aren't the most exciting thing. But when it comes to sustainable development – it's essential. As years pass, Spain's focus on protecting the environment continues to grow, and from this came the Strategic Sustainable Development Strategy for Spain which was passed in 2007. This strategy allows Spain to focus on conserving ecosystems, reducing pollution and fighting against climate change. 
This is another necessary step forward for Spain as they focus even more on the environmental wellbeing of their country and protecting what's most important – its communities, wildlife and the piece of earth they're responsible for.  
11. Don't forget Spain's biosphere reserves
You may not have known this, but Spain has a huge amount of Biosphere Reserves. In fact, when it comes to UNESCO-designated learning places for sustainable development, Spain has the second highest amount! In Spain, there's 53 spaces in total that are Biosphere Reserves. That means these areas work on conserving biodiversity through new sustainable solutions. 
Stunning beaches, vibrant cities and a true focus on preserving their land, wildlife and culture. Spain is officially a destination countless Canadians and people around the world are obsessing over – and for good reason! Check out our trips to Spain here.