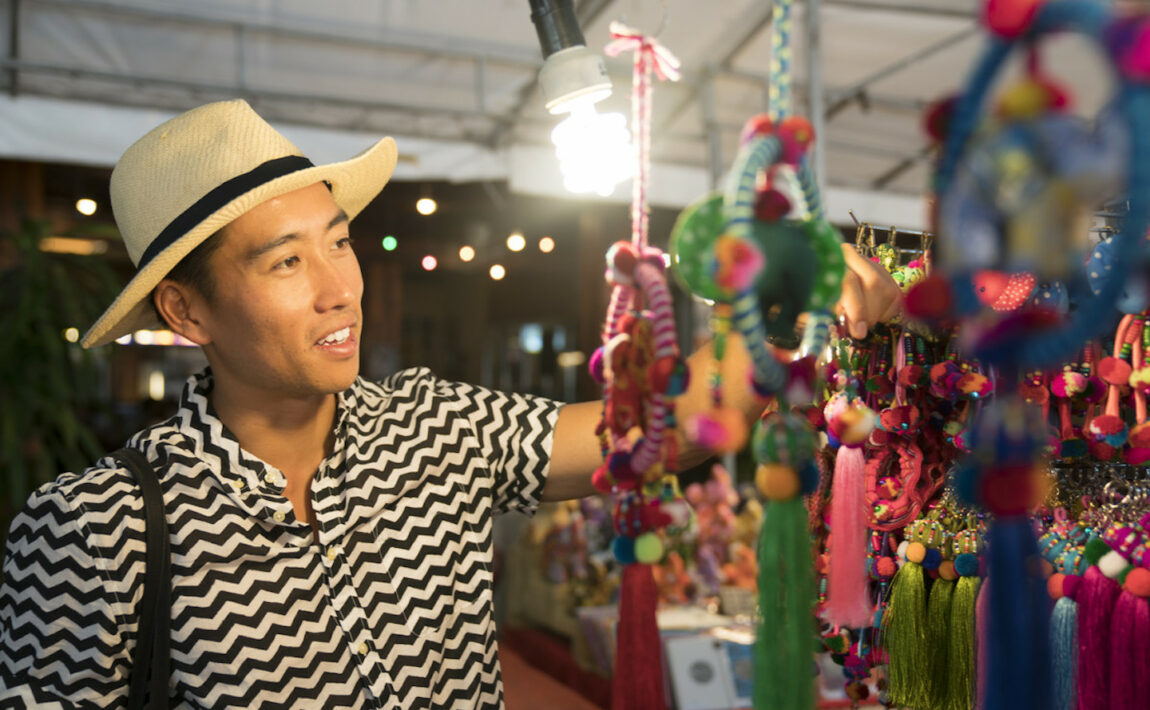 How many of us say we want to live more sustainably or travel more consciously? And how many of us really live up to that aim?
In partnership with TreadRight Foundation Contiki's Make Travel Matter commitment, which launched last year, is the brand's commitment to protecting the people and wildlife we interact with and the planet we share.
So, what's it like working for a brand that's making such a global commitment? Meet Contiki Trip Manager Rhi Bryant. She has been a Trip Manager in Asia since 2017, leading different trips in Thailand, Laos, Cambodia, Vietnam, Malaysia and Singapore. Here we ask her why ecotourism is so close to her heart and how our goals can inspire everyone to travel more sustainably…
https://www.instagram.com/p/Bnsi2nWhlx7/
What does a Trip Manager do?
I currently work across Asia on a number of different tours and I'm so lucky to be working in this buzzing, vibrant region of the world. Lots of people say I have the dream job. Being a Trip Manager is very rewarding, but it's also hard work.
Each day, we take passengers through exciting new places – trying new foods, seeing cultural shows, going to museums and learning about history and war. We help travellers have fun but also help them to engage with the local community as much as possible.
I'm lucky enough to work alongside some eccentric local guides who show us the ins and outs of everywhere we go. Every day is different and an exciting opportunity for all of us.
https://www.instagram.com/p/BqC3ICXAeEW/
Why is it important for you to work for a brand that cares about its global impact?
Because I'm passionate about how we treat people, wildlife and the environment. I've been raised to be conscious of my actions and so it's important for me to work for a brand with the same values. I've spent many years living in Asia and have witnessed first-hand the negative and positive effects that travel and over-tourism can have.
Working for Contiki and being part of a family of brands such as The TreadRight Foundation (a not-for-profit initiative that prioritises sustainable and ethical travel) gives me so much fulfillment.
Which sustainability issues are closest to your heart?
The most important environmental matter to me is PLASTIC! I'm always striving to reduce mine and others' consumption. I've been passionate about it since high school. Growing up on the east coast of Australia, I'd see all the trash washing up onto the beach every day and it saddened me.
https://www.instagram.com/p/BwBbrROgIlL/
Now, I have a jellyfish and the words, 'Say no to plastic straws' tattooed on my left arm, alongside 'Rhi-duce, Rhi-use, Rhi-cycle', which is a play on words with my name! They're a constant reminder of what I can be doing for our planet. Contiki travellers find them hilarious at first but as they become aware of the high levels of plastic consumption across Asia, they start to share the same passion.
https://www.instagram.com/p/BvX4QIiAaEo/
In my opinion, education holds the power to change the world. After working in Cambodia for two years, I witnessed how important education was to the local community. It's not just about literacy and numeracy – it's also about educating ourselves about community, environmental issues, health and welfare.
How do you try to be conscious and sustainable on the road?
I'm constantly on the go, so I have lots of plastic-free and reusable items that I carry with me. This helps me make the best eco-friendly choices wherever I am in the world. These include:
Reusable water bottle
I refill it every day at breakfast and from the refill points the Trip Managers and I have found on the road.
Bamboo cutlery


I store this in a recycled-material pouch. I have a bamboo straw and cleaner, knife, fork, spoon and chopsticks (for all the delicious noodle dishes we eat in Asia!).

Tote bag


The Contiki tote bag

(available to buy on trip) sup

ports local Khmer families in Cambodia as the proceeds go towards providing equal opportunities for mothers and children.

Deodorant


I've found an Australian brand called

No Pong

, that makes plastic-free deodorant.

Plastic-free sanitary products


I use vegan, plastic-free and reusable sanitary products, including menstrual cups and sanitary pads.

Lunch box and reusable cup


I carry both for meals and takeaway drinks so I can avoid all single-use plastics on the road.

Local artisan handicrafts


I always do my research and make sure to support local artists and NGOs when buying souvenirs and other items when travelling.
https://www.instagram.com/p/BwjMsxMg8kD/
How will you bring the Contiki Cares mission into your work?
During my kickstarter meeting on the first night of each trip, I speak about the importance of keeping the community, environment and wildlife front of mind. Throughout the trips, I also highlight the positive changes we can make as travellers – that not only benefit us but the local community too.
When Contiki launched Contiki Cares (Contiki's commitment to protecting the planet, powered by the TreadRight Foundation), the mission resonated with me so much. The experiences focus on what we can actually do and the actions we can take.
https://www.instagram.com/p/BwtiH6tA80y/
Which of the Contiki Cares experiences are you most proud of?
Ock Pop Tok is my favourite Contiki Cares experience. This helps support the local Lao women with job opportunities using their traditional skills, which have been passed down for generations. You can visit the community on the Asian Adventure, Big Indochina and Cambodia and Laos Uncovered trips, and you can see how the local handicrafts are made. It's also a popular spot for travellers to purchase bamboo straws to use throughout the trip for all those iced coffees! 
How can we choose responsible wildlife experiences?
It's difficult to know which places are ethical, so you need to do a lot of research. Even then it can still be hard to know the truth. Some places have good intentions and are bridging their way to becoming ethical, which is great to see.
https://www.instagram.com/p/BydC0GVAGap/
Word of mouth is usually a good place to start and thanks to websites like TripAdvisor, this is a little easier now. I'd say, don't be afraid to ask lots of questions, go with your gut and speak to other travellers as much as you can.
Where's next on your travel list?
Next on my hit list is Myanmar. I made friends a few years ago with some Burmese university students who were Buddhist monks and I made a promise to visit them when they'd finished their studies. They'd like to show me the beautiful temples and their hometowns. I can't wait!
https://www.instagram.com/p/Bz7NmKlgvCB/