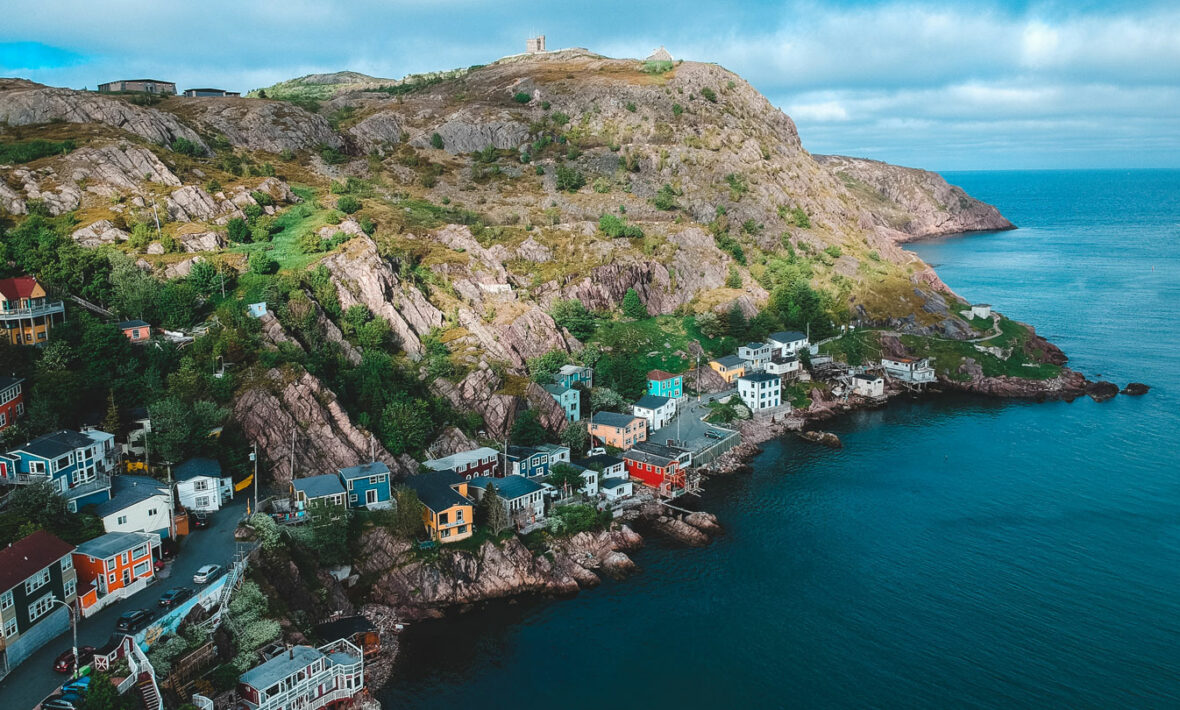 The four most eastern provinces of Canada offer something truly incredible. From rugged cliff sides and coastal beaches, to colourful cities that boast a particular charm. There's no place quite like the Maritimes. Looking for fun things to do while exploring? Here are 12 of our top things to do in east coast Canada…
Newfoundland
1. Visit Cape Spear
Did you even visit the East Coast of Canada without visiting Canada's, and North America's, most easterly point?! Only a short 20-minute drive from Newfoundland's capital of St John's you'll discover the oldest surviving lighthouse in the province. Cape Spear Lighthouse was built in 1836 and serves as an iconic symbol of Newfoundland and Labrador's history. It also hovers over the gorgeous rugged cliffside, providing gorgeous views of the Atlantic. Come for the history and stay for the views.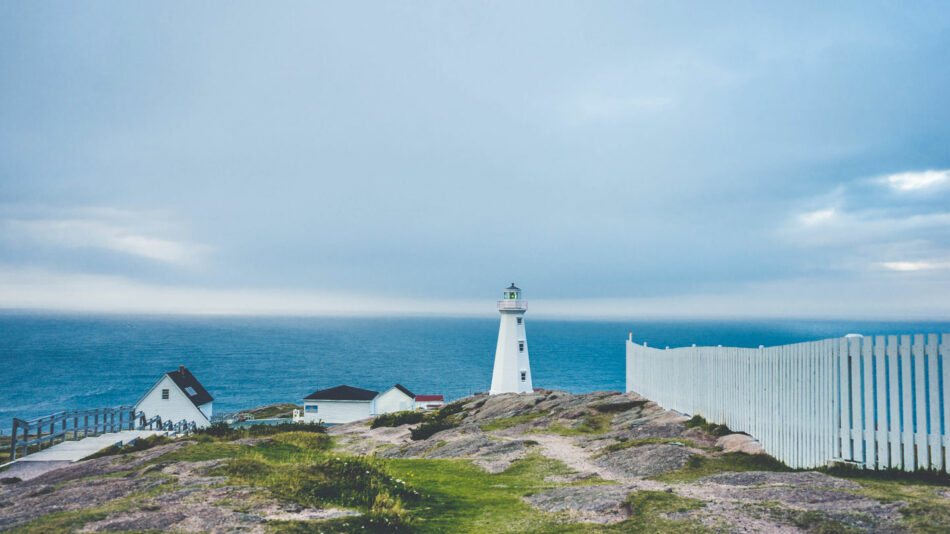 Image source:Photo: Ryan Card / Unsplash
2. Go iceberg spotting
Stand on the coastline of Newfoundland virtually anywhere between April and August and you'll likely spot a gorgeous glacial giant in the distance.  About 90% of icebergs seen off the coast come from Greenland which make themselves visible in the province's waters every single year. These massive phenomena are not a force to be reckoned with though. If you recall, it was only 400 miles off the coast of Newfoundland where a giant iceberg sank the Titanic in 1912.
3. Visit fishing villages
When you think of the best things to do in east coast Canada, you'll think beautiful scenery but Newfoundland is also full of charming fishing villages, perfect for a photo opp. Petty Harbour, Quidi Vidi (pictured below), and Trinity are just a few to explore.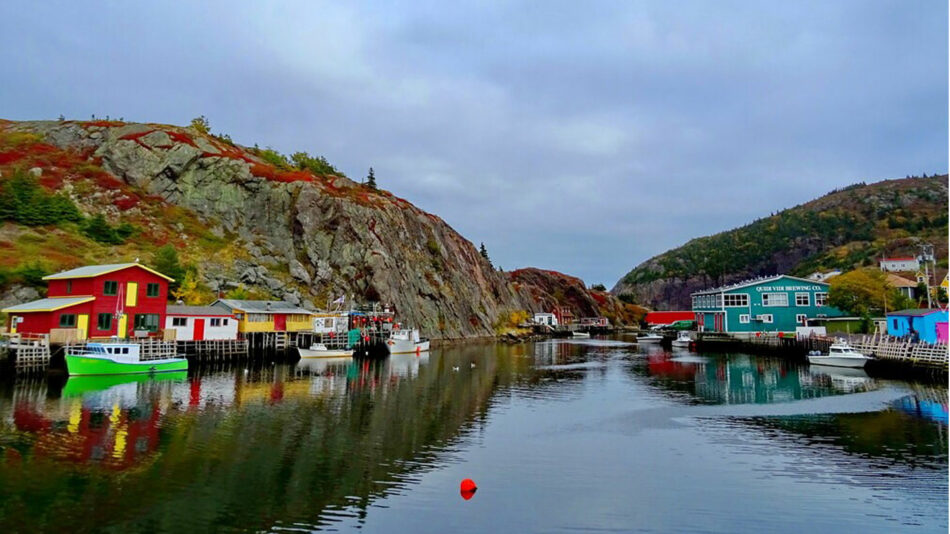 Image source:Photo: Ian Kivell / Contiki
4. Go whale watching
One of the best places to spot humpback whales is in Newfoundland and Labrador. Every single year the world's largest population of humpbacks return to the area to feed. This typically happens between May and September, making it the ideal time to see them. Stand by the coast, get in your kayak, or arrange a day tour to experience this incredible sight.
Nova Scotia
5. Visit the Immigration Museum
The Immigration Museum at Pier 21 is a National Historic Site and very important for Canadian history. Between 1928 and 1971, it served as the gateway to Canada for at least one million immigrants. Pier 21 was also the departure point for over 350,000 Canadians who served in the military during World War II. Nowadays the facility serves as Atlantic Canada's only national museum where you can learn about the impactful stories of Canadians' pasts.
6. Take a stroll in the public gardens
Stretch those legs in the Halifax Public Gardens. Located in the very heart of Halifax, these Victorian-era gardens were established in 1867, the same year the Canadian Confederation was signed.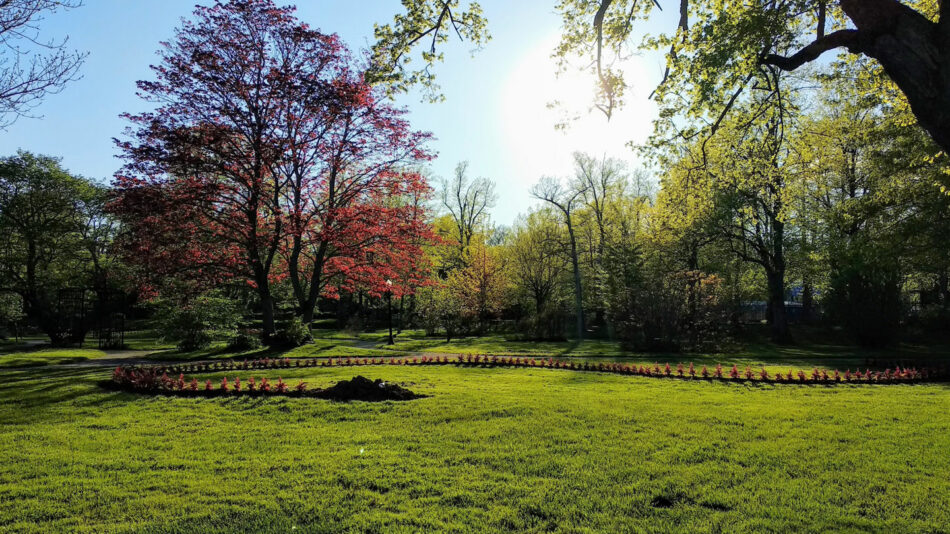 Image source:Photo: Nirav Jadeja / Unsplash
7. Experience the nightlife
Beer lovers rejoice! Halifax is home to tons of breweries including the most famous, Alexander Keith. On top of that, there are many other restaurants, bars and lounges. So whether you're looking for a night on the town or something more low-key, downtown Halifax is the spot for you.
New Brunswick
8. Visit the Bay of Fundy
One of the most iconic things to do in east coast Canada, The Bay of Fundy is one of the Seven Wonders of North America! Located between Nova Scotia and New Brunswick, it is known worldwide for its high tides, dinosaur fossils and marine life. Not to mention the breathtaking coastal vistas and beaches, providing some of the best views in Atlantic Canada.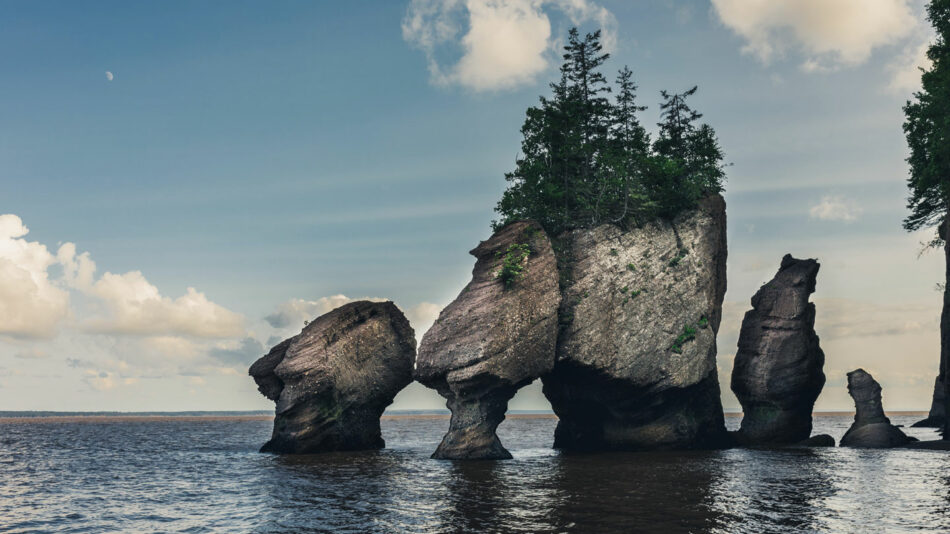 Image source:Photo: Peter Lloyd / Unsplash
9. Check out Magnetic Hill
One of the most popular Canadian attractions since the early 1900's, Magnetic Hill continues to puzzle its visitors. You can find this bizarre wonder in Moncton. Just drive to the base of the hill, put your car in neutral and travel uphill! It's a crazy optical illusion you have to experience for yourself.
Prince Edward Island
10. Visit the Home of Anne of Green Gables
The best-selling novels by Lucy Maud Montgomery are treasured by readers from all around the world. Prince Edward Island is the place that inspired Montgomery's stories which she first published in 1908. Travellers can experience the magic by visiting Cavendish, located in Prince Edward Island Park. Thousands of visitors visit the site and museum every single year.
View this post on Instagram
11. Explore the farmer's markets
If you have a free afternoon on a sunny day, do as the locals do and head on down to the farmer's market. With over 40 local farmers and over 400 products, there is really something for everyone. Sample different organic products and discover different locals selling fresh meats, baked treats, and artisan crafts.
12. Attend a horse race
One of the more unusual things to do in east coast Canada – horse racing is serious business in Prince Edward Island. So much so it is often referred to as the Kentucky of Canada! The history runs deep with the tradition dating back to the late 1800's. So don' t miss it. Catch a race and immerse yourself in something truly authentic to the Island.