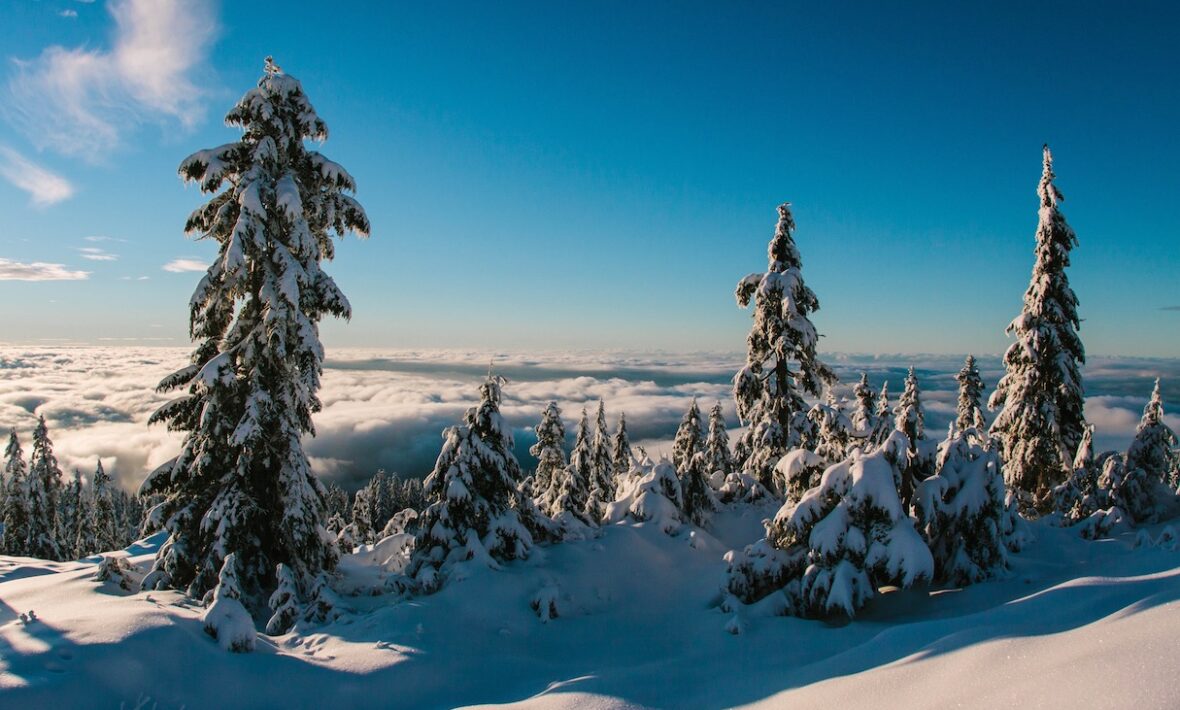 It's impossible to picture coastal Canada without thinking of the iconic white-capped mountains of Whistler. If you're planning a visit to this dreamy destination – with or without your skis or snowboard in tow – there are endless ways to spend your days. Whether you're a foodie, an adrenaline junkie or just an avid adventurer, this is the place for you. So, to save you time researching, we've created this guide on all the best things to do in Whistler – whichever time of year you're planning on visiting.
Summer
1. Experience Lake Life at Lost Lake Beach
A quick 15-minute walk from Whistler Village via Valley Trail, Lost Lake Park's beach is the perfect place to swim or try canoeing in the summer. With swimming docks, a beach and a daily food truck program you can dive right into chilled lake life.
2. Try the epic mountain biking trails
Hailed as one of the hottest destinations for mountain biking in the world, Whistler is home to over 70 bike park trails. Whether you're a beginner or an experienced rider, mountain biking is guaranteed to get your adrenaline pumping.
3. Hike Train Wreck Trail
Despite its reputation for being notoriously cold, Canadian summers bring plenty of warm weather and sunshine. Train Wreck Trail is a long-time favourite for hikers, known for its suspension bridge, unparalleled views of Cheakamus River and collection of abandoned boxcars.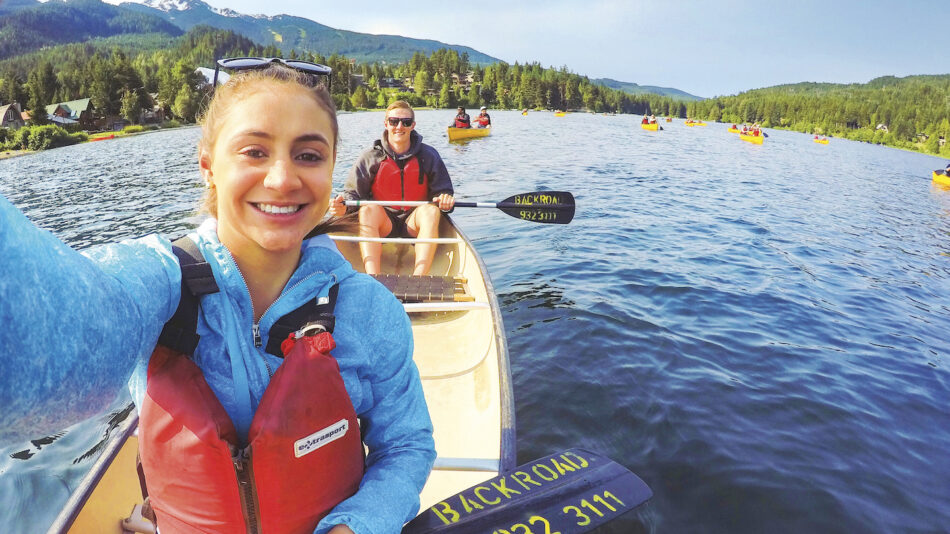 Image source:@EmilyJaneo
Winter
4. Watch the epic Fire & Ice Show
Prepare to be amazed witnessing Whistler's best skiers and riders perform flips and twists through a literal ring of fire. Featuring fireworks and a DJ, the show happens every Sunday in Whistler Village during the winter. The best part? It's free!
5. Hit the slopes at Whistler Blackcomb
It's impossible to discuss the best things to do in Whistler without mentioning its legendary, world-renowned ski and snowboard scene. Hot tip: purchasing a Fresh Tracks ticket gets you on the mountain before the general public so you can be first to blaze the trail.
6. Trek through the forest on snowshoes
If you're not into downhill sports but still want to take advantage of Whistler's winter wonderland, opt for snowshoeing. You'll feel like you're in a fairy-tale making tracks through the snow-covered forests.
Image source:Contiki
Year-round
7. Enjoy Whistler's epic nightlife
Whistler's nightlife is almost as epic as the slopes themselves. There's a different hot spot every night of the week with food and drink specials on offer. From Moe Joes' Sunday Glow Party to Buffalo Bills' Wednesday Industry Night, the options are endless for an adventurous night out.
8. Chase waterfalls on Brandywine Falls Trail
Pardon our cliché, but we have to agree to disagree with TLC. If you're up for an easy hike, visiting these falls is just a quick 15-minute drive from Whistler. Bonus: the trail is open year-round!
9. Connect with Canadian culture at the Squamish Lil'wat Cultural Centre
This centre is an immersive Indigenous museum in Whistler home to a collection of exhibits. Daily guided tours are hosted by friendly Cultural Ambassadors from both the Squamish and Lil'wat Nations. Learning from the locals is definitely one of the best things to do in Whistler.
10. Explore Function Junction
Function Junction is one of the coolest areas in Whistler to explore, and a great opportunity to support local businesses. Try a local craft beer, go axe throwing with your new Contiki BFFs or discover Canada's café culture.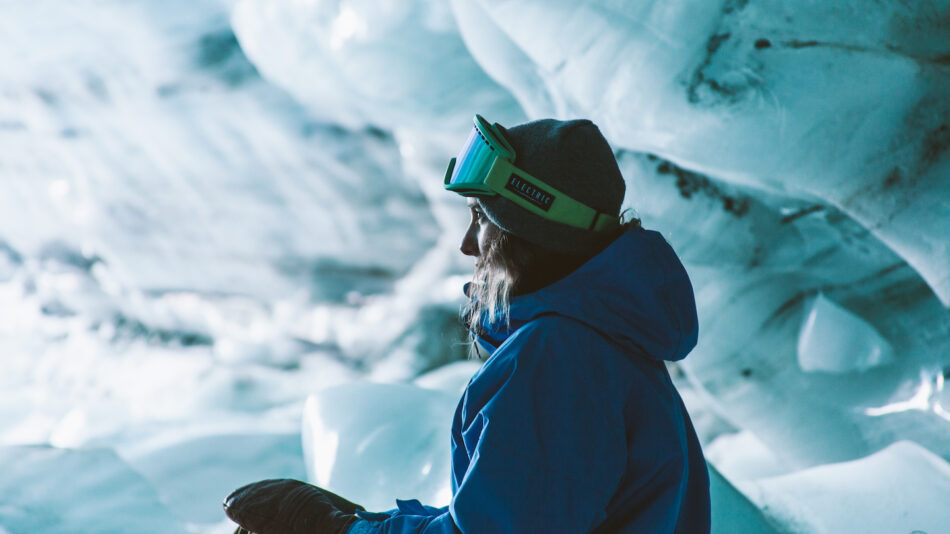 Image source:Contiki
11. Try Whistler's best burger at Splitz Grill
The perfect way to cap off your day is by grabbing an après-ski bite at Splitz Grill in Whistler Village. Home to the best burgers in town, it's also a great place to try a classic Canadian Caesar – the cocktail, not the salad!
12. Discover Whistler's history at the Whistler Museum
Take a trip back in time at the Whistler Museum. Discover the history of mountain life at this not-for-profit, where admission fees are by donation.
13. Soak up the scenery at Umbrella Bar
Come for a cocktail, stay for the sweeping views from the summit of Whistler Mountain. Sitting at 6,000 feet, this popular spot is open year-round.
14. Go kiteboarding at Green Lake
An action-packed activity to try in Whistler is kiteboarding (wind permitting). During the summer months, you'll have to head to Squamish for kitesurfing lessons on the water. In the winter, you can take snowkite lessons right in Whistler at Green Lake.
15. Experience the Olympics
DYK the 2010 Olympic Winter Games were hosted in Vancouver? All of the alpine skiing events took place on Whistler Mountain, while the sliding events happened on Blackcomb Mountain. Visit the Sliding Centre – home to the fastest ice track in the world – and take a tour of Olympic Park!
View this post on Instagram
16. Embrace nature and get outside!
Ok, so we've already covered a handful of outdoor activities, but tbh we could go on for hours trying to name all the options in Whistler. It's truly a nature lovers paradise, and with so many parks in the area, there really is something for everyone. From tree-top treks to fishing (and ice fishing!) and ziplining to snowmobiling (or ATVing in the summer), getting outside is hands down one of the best things to do in Whistler.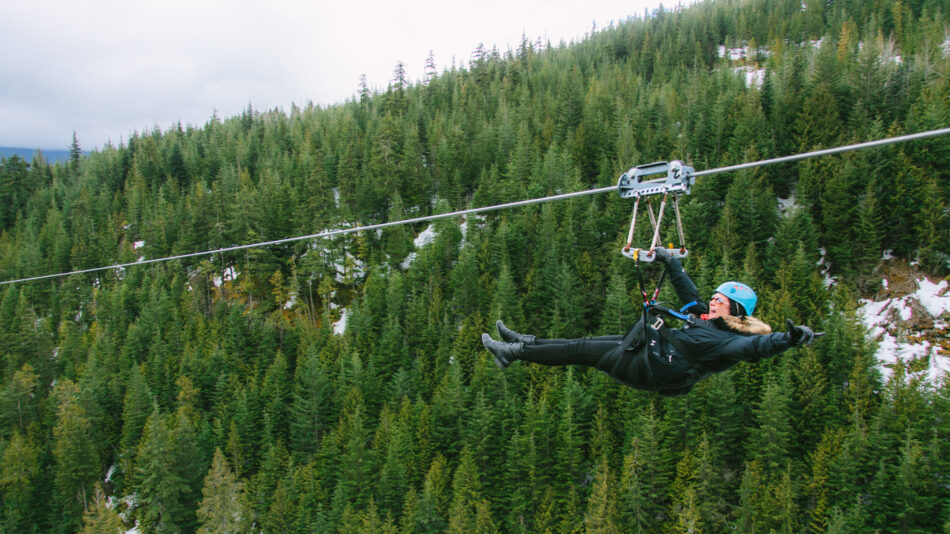 Image source:Contiki