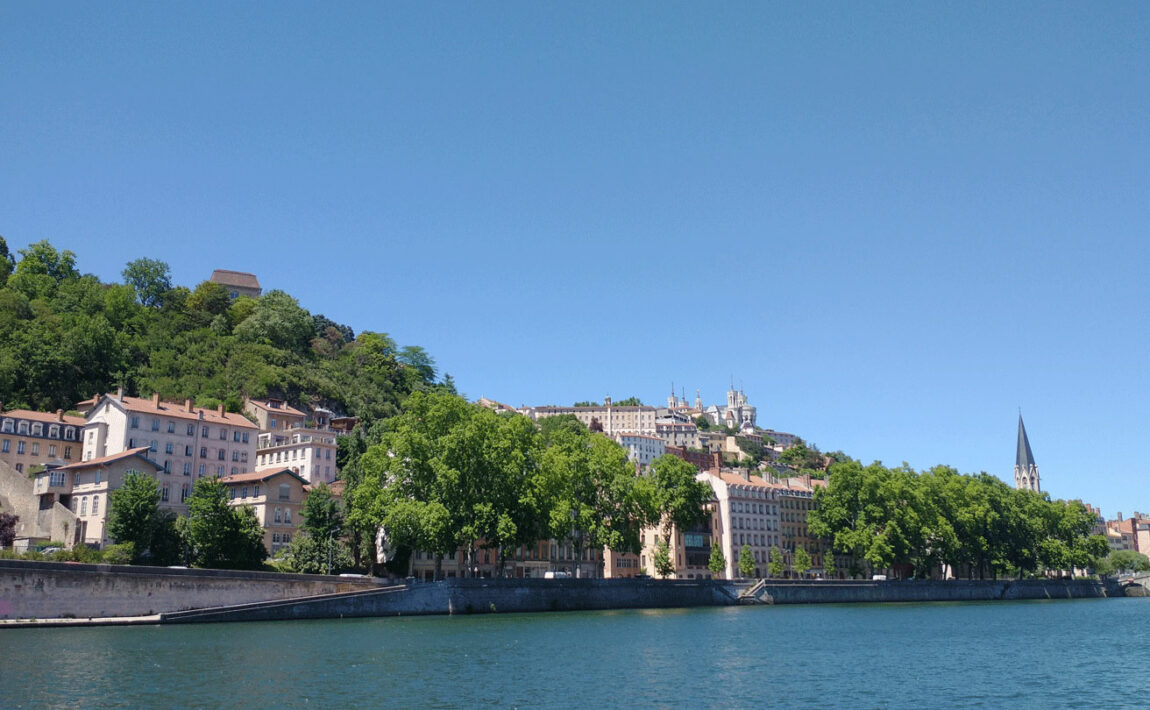 So you've found yourself in Lyon. You lucky thing. Some call it the Gastronomic Capital of the World (yes, literally the whole planet). Others have named it the City of Lights because of the Festival of the Lights it hosts each year when illuminating artwork is projected onto the city's already very pretty architecture.
But let's say you only have a mere day to discover France's second city. Which boulangeries should you hit up? Where can you get the best content for the 'gram? And how should you get around – on foot, metro or bicyclette?
We've got you covered with a guide answering all these questions and more…
Get your pastry fill
Start your day right with a pastry that's as flaky as a friend that won't go travelling with you. There are boulangeries aplenty across the city, but we'd recommend heading up to the 6th arrondissement in the city – that's just to the east of Lyon's two rivers where you'll be able to find plenty of pain au chocolats oozing with molten choccy.
And where better to eat them then in the Parc de la Tête d'Or towards the north of the arrondissement (a huge green park in the centre of the city)? After you've sampled a little al fresco breakfast, why not hop on a rental bike and wheel your way around? Feel free to pretend you're in the Tour de France (extra points for donning your lycra).
You'll definitely want to stop off at the various rose gardens; greenhouses featuring some of the most monstrous plants you've ever seen; a velodrome that hosts an annual international tennis tournament; and last but not least, a free zoo if you want to see a lion in Lyon.
Then, park your bike at the north of the park and wander into Lyon's contemporary art museum. With works of up-and-coming global artists dotted around three floors of galleries, you'll be one step closer to picking up the paintbrush you haven't touched since the age of ten.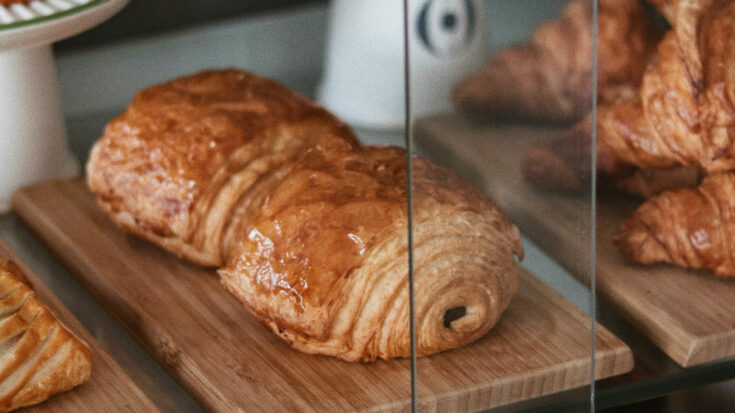 Head up your first hill of the day
As we said earlier, Lyon has two rivers, but it also has two hills. And you are not too far away from one of them – Croix Rousse. Don't be scared for your calves though, it's not too much of an uphill walk, and before you know it, you'll be in the bohemian district of the city. 
Time will whittle away as you find yourself on the terrace of a quirky café sipping a cappuccino or discovering the street art that this area of the city is synonymous with.
And for one of the OGs of Lyon street art, check out the Mur des Canuts – a massive mural dedicated to the silk workers who used to live and work in the area.
From there, you should wander down the hill (or make use of the metro) and find yourself in presqu'île which literally translates to "nearly an island" because at the bottom of this area, the two rivers of the city merge (who doesn't want a fun geography lesson on their hols?).
We reckon you've earned a spot of lunch at this stage. Don't worry: you're in the right place.
There's almost too much choice with a wide range of food options from heaps of cuisines. We'd recommend Le Sud – a restaurant set up by legendary chef Paul Bocuse which calls itself "The Sun's Kitchen" – perfect for when there's not a cloud in sight (which btw is often in Lyon); or if you're on more of a budget, Suzette and Co serves up both savoury and sweet crêpes so tasty you may want to extend your stay just so you can go back there.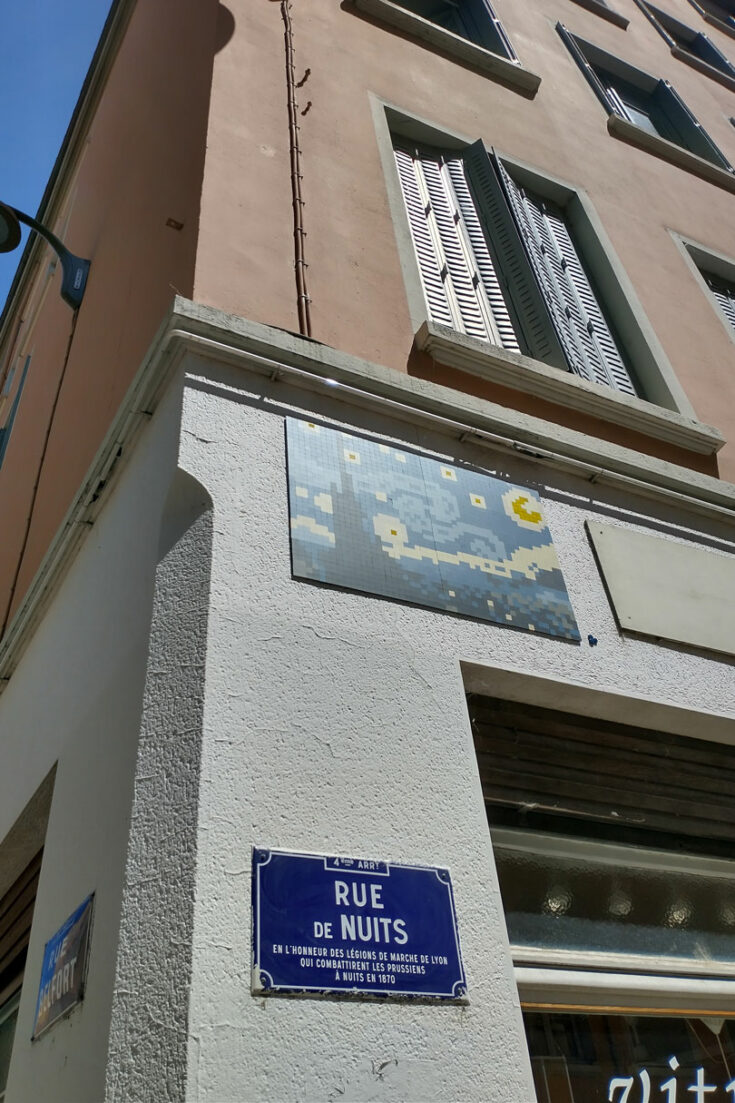 Go back in time in Vieux Lyon
Once you've overcome your inevitable food coma, it's time to soak up some history in Vieux Lyon on the west side of the Saône – the western river of the city. Walk down its streets (and enjoy feeling like you're in a Wes Anderson film) as you admire the pastel-coloured buildings flanking you.
You may accidentally stumble into a traboule, too – these are secret passageways dating back to the 4th Century and also used in the Resistance movement in the Second World War.
Then if you're feeling strong, start to walk up the hill of Fourvière (or take the funicular if you fear a sweat coming on). At the top you'll be met by a beautiful 19th Century church and a sweeping view of the city below that you will have you reaching for the panoramic setting on your phone's camera the second you see it.
From here, it's a short distance to the Ancient Theatre of Fourvière – a Roman theatre also overlooking the city which now hosts gigs from huge international musicians and plays every summer.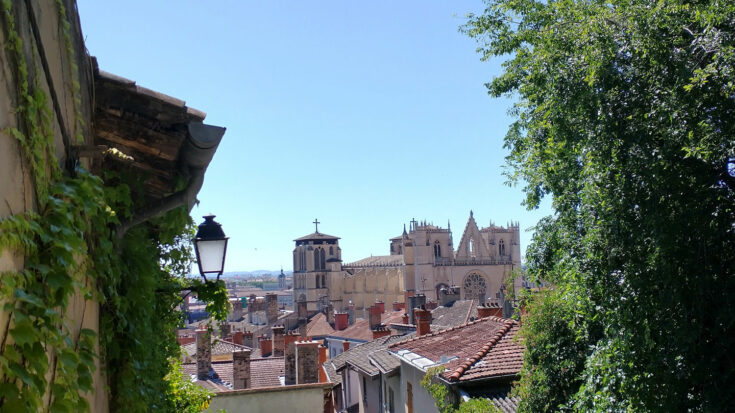 Hungry again?
After a refreshing walk down past some of the luscious green gardens on the side of the hill, it's probably around about time for dinner. We would recommend a Lyon classic – a bouchon.
These are traditional Lyonnaise restaurants which focus on hearty meat dishes, a chilled environment and a few glasses of Beaujolais. Just look out for one of the signs with a person with a top hat to make sure you're going to an official one!
Or for a vegetarian/vegan option, try Café Vert in Vieux Lyon – a cute, intimate restaurant slightly further away from the hustle and bustle of the main street.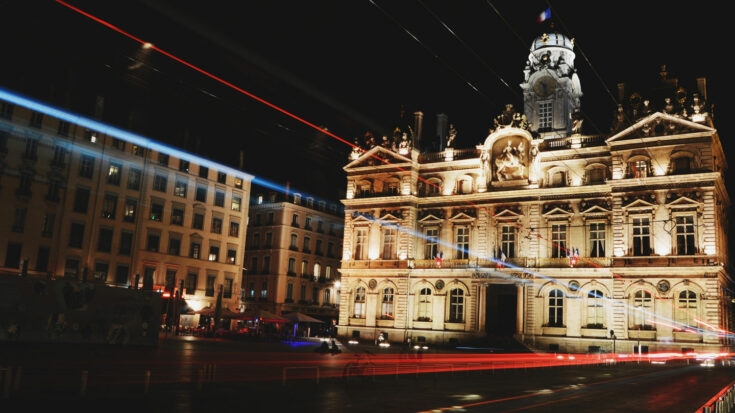 Image source:Lucas Gallone @ Unsplash
A night out in the City of Lights
As you'd expect from France's second city, Lyon has a night scene that easily matches the merits of the day. Start by popping to a shop, grabbing a bottle of wine and sitting down on the banks of the Rhône or Saône. There you can rub shoulders with Lyon's vast student population and enjoy an authentic start to the night (just remember to have a corkscrew on hand at all times – you are in France after all).
From there, we'd check out one of the city's Ninkasi bars. Ninkasi is a brewery based in the north-west of Lyon and their beers are some of the best on the craft scene in the south of France. Not a beer fan? They make their own artisanal vodka, too. Not feeling an alcoholic drink? Yep, they make their soft drinks. All bases covered.
And to round things off, we would see out the night in La Maison M. near to Hôtel de Ville – a chilled cocktail bar combined with a dancefloor where you'll get to enjoy electro, jazz or hip hop, depending on the night.
And if you're looking to extend your stay beyond that day, why not check out this trip to enjoy food and wine in our very own 16th Century Château in nearby Beaujolais. Yes, that really is as good as it sounds.