A day in the life – what's it like to stay at the Contiki Château?
Share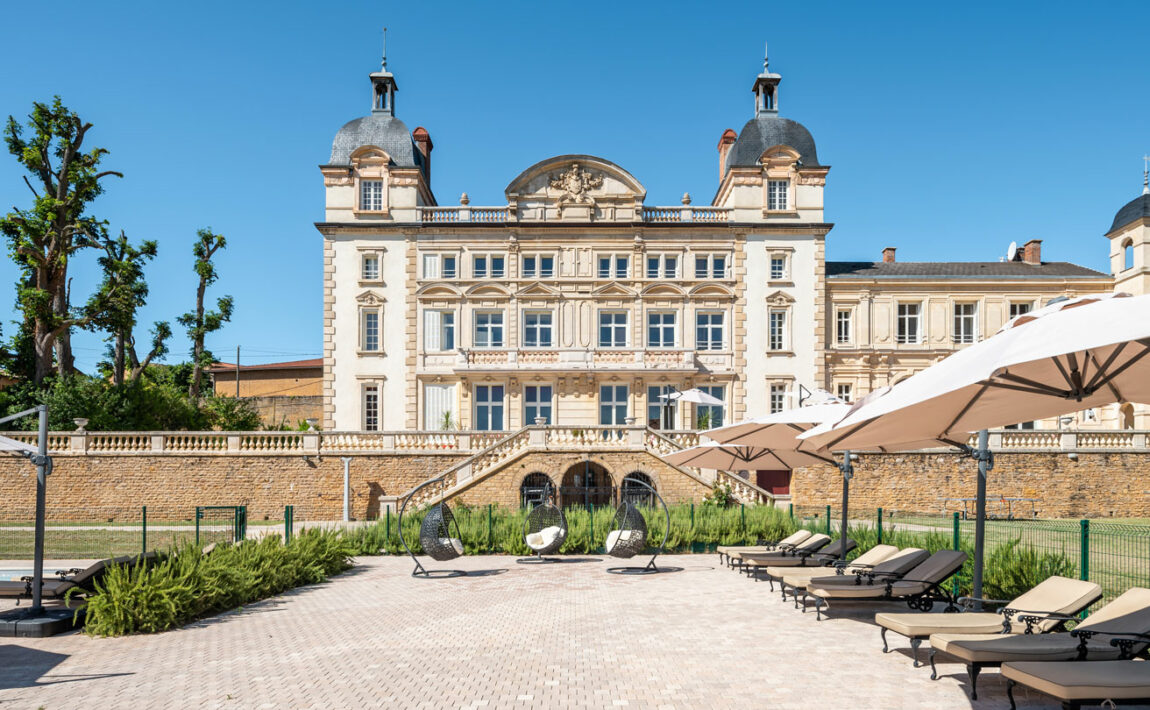 Did you know we own a 16th-century castle? We might have mentioned it once or twice…..or quite a lot. But can you blame us? Set within the rolling hills of the Beaujolais wine region, the legendary Contiki Château stay has been wowing travellers for decades. And the best part? It's exclusively for you.
For countless golden summers our travellers have been strolling the vineyards, taking dips in the pool, feasting together on local delicacies and generally feeling like royalty as they gaze out of the palatial windows. And now, after this year's refurb, it's looking even grander than ever. So, what does a typical day look like at our new and improved Château? Read on, madams and monsieurs…
9:00
Bonjour Beaujolais! Wake up at 9 and hop to the fancy new bathrooms to grab a shower. Then get dressed, but stare out of the window for half an hour instead. The sun's out already, illuminating the vineyards. Look forward to exploring later…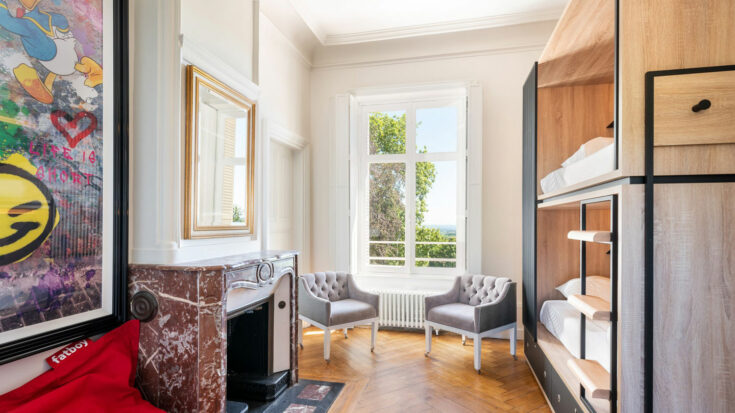 Image source:Contiki
10:00
Finally throw on some clothes and make it downstairs. And there's only one thing on everyone's mind: pain au chocolat. There are all sorts of options at the breakfast buffet, but pastries and coffee are the ultimate combination. Maybe some yoga after breakfast?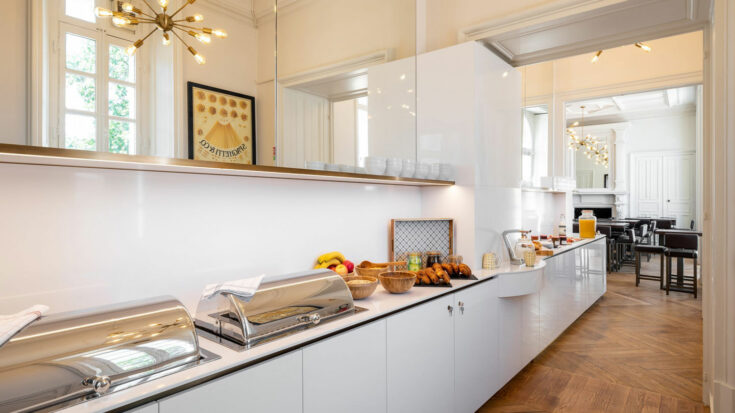 Image source:Contiki
11:00
Sure this is one of the best places to party, but it's also the ultimate place for some zen. Take a yoga class on the lawns at the front of the Château – the instructor will shows everyone how to do a 'Balasana' and the stress just melts away. This definitely beats doing it in the living room…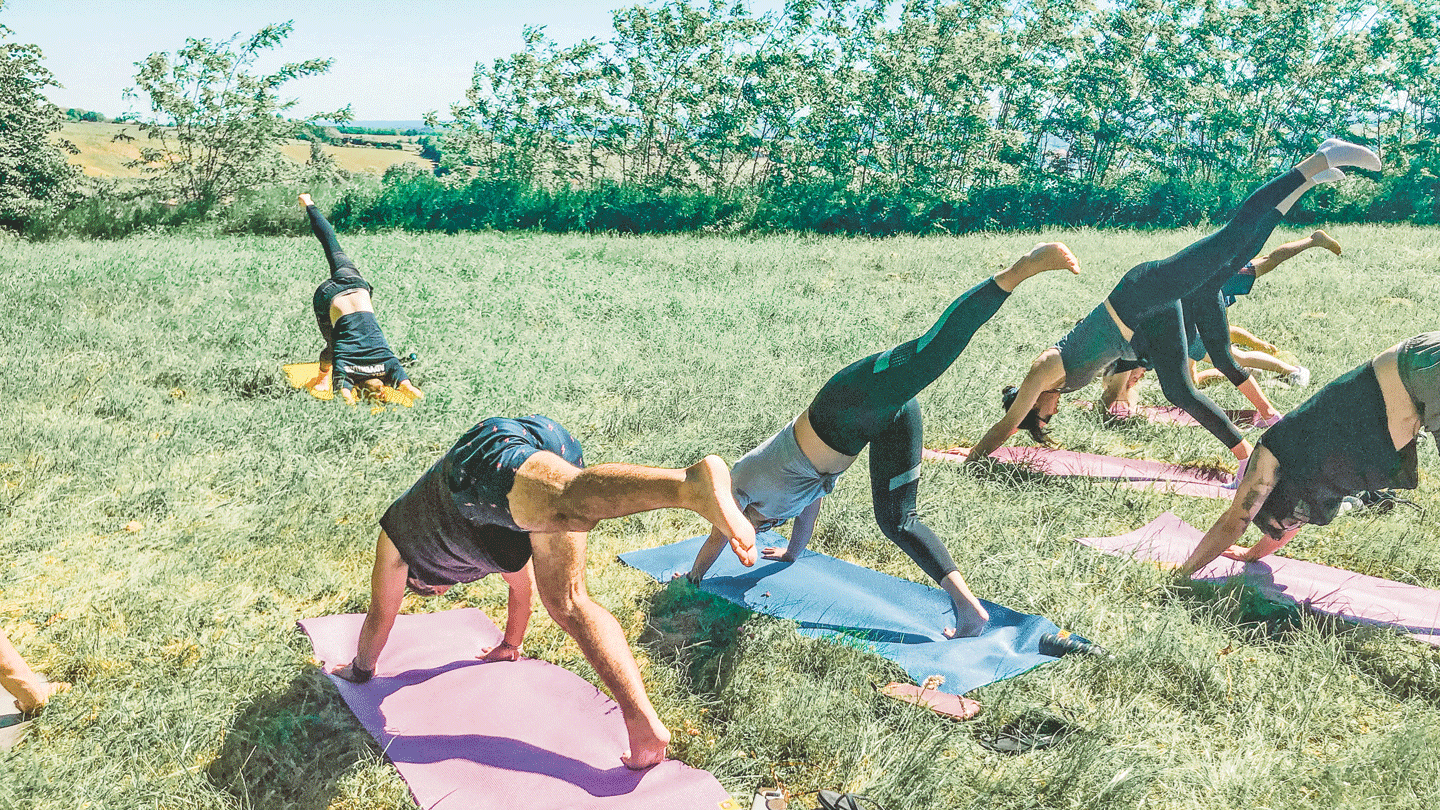 Image source:Contiki
13:00
Time for a walk. Day is already #wholesome. Venture out into the vibrant vineyards as the sun beats down, heading into the surrounding countryside. After getting slightly lost, find a perfect picnic spot and stop for lunch. Baguettes, cheese, grapes – and a small glass of wine. This is France, after all.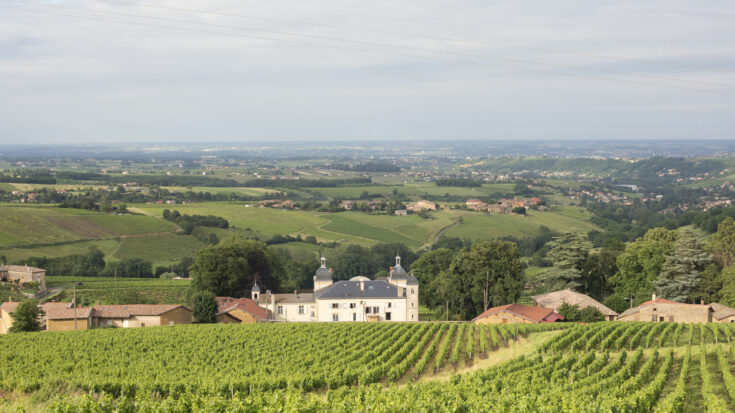 Image source:Contiki
15:00
Get back to the Château and… jump straight into the pool! As soon as you get in, you won't want to leave. With beautiful sunshine and giant inflatable flamingos floating by, there's no better place to lie and read a book.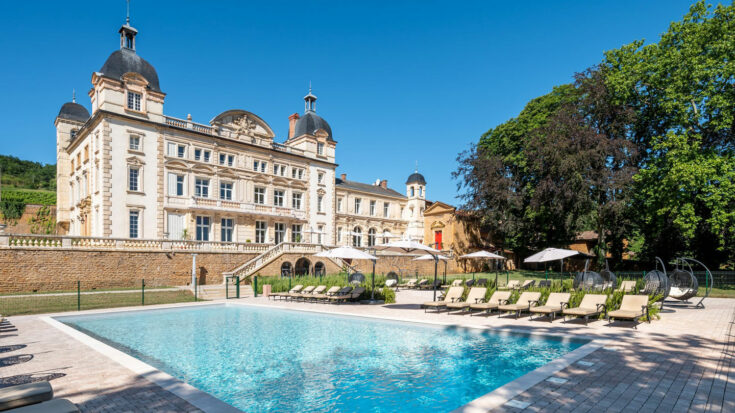 Image source:Contiki
16:00
If you fancy some time to just chill or – sacré bleu- the weather's not great (it happens) you can head to La Cave for a film. Civilised cinema by day…..watch the transformation by night!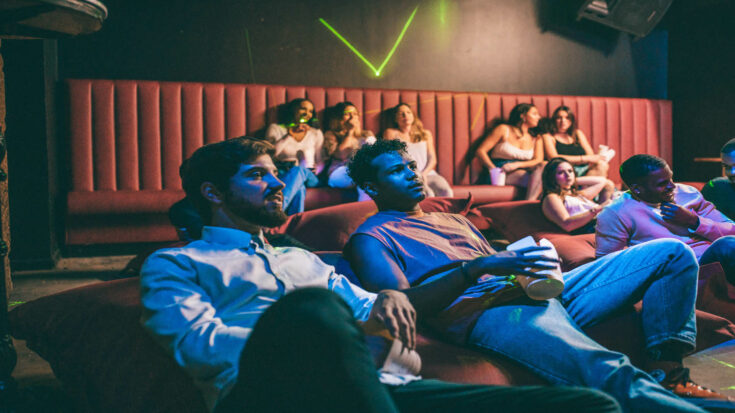 Image source:Contiki
19:00
After a quick shower, head outside for the group meal: cassoulet, which is a local speciality with sausages, beans and confit. It's delicious, trust. There's more Beaujolais wine to wash it all down with, too.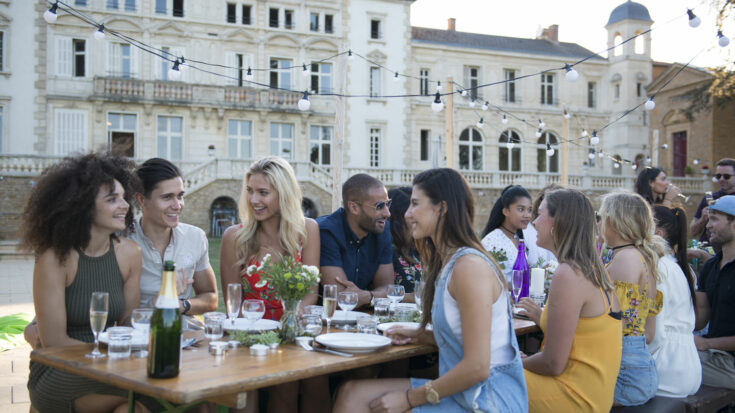 Image source:Contiki
22:00
Tonight's the fancy dress party, and after some drinks at the bar, there's a game of pool or just hit the dance floor in La Cave…..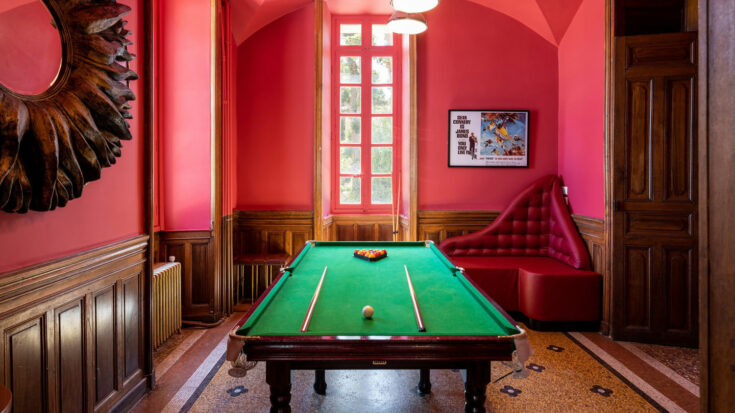 Image source:Contiki
23:00
.….Now fully transformed from day-time cinema to awesome nightclub! Impossible not to have fun in here.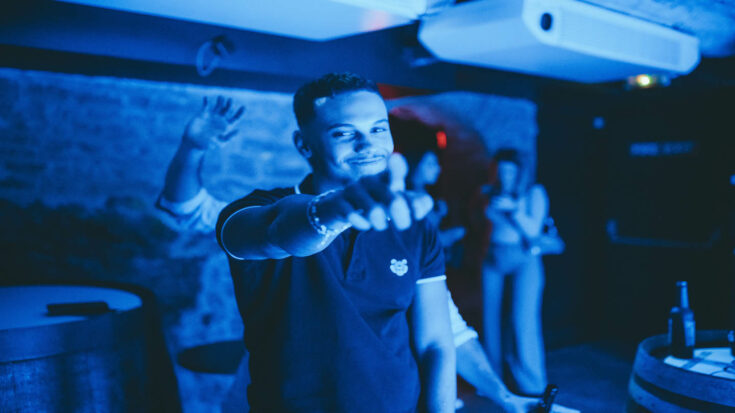 Image source:Contiki
00:00
More drinks, more dancing, more questionable fancy dress, until eventually bed time. It's a hard life…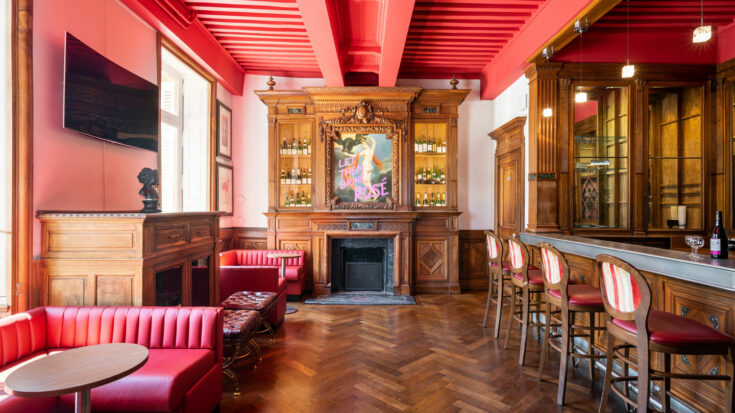 Image source:Contiki