The top 10 things to do in Kathmandu City
Share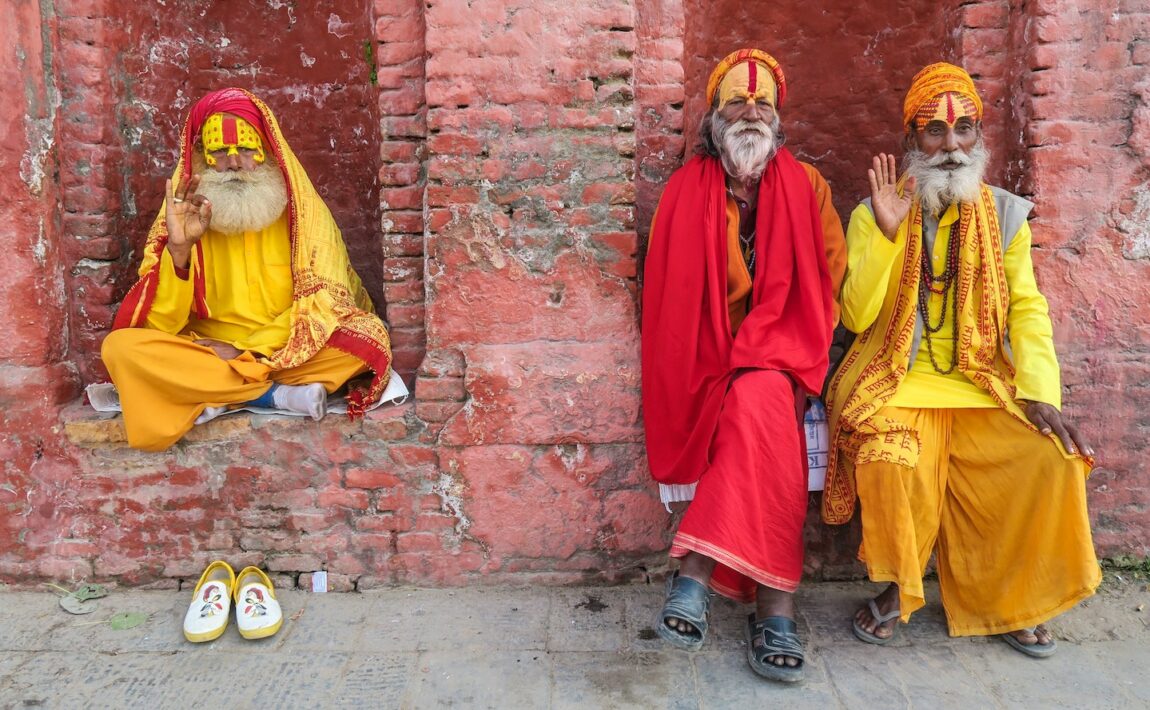 It's bustling, colourful and completely alluring – Kathmandu City is an amazing place to just wander and take it all in. Culture lovers, this is the city for you, with beautiful Buddhist and Hindu temples, vivid street art and intriguing museums to explore.
Look up and you'll likely see the coloured prayer flags, which are used to bless the place they decorate. Here, the streets are filled with the scent of freshly steamed dumplings and the sounds of traditional live music.
If anything you'll be spoilt for choice on what to do, see and eat. These are our top picks for spending time in and around Kathmandu City.
1. Climb up to Swayambhunath stupa
You'll spot this ancient Buddhist stupa (a dome-like shrine structure) a mile off, with its honey-coloured crown and dreamy eyes looking out across the city. You'll find it on a hill a little further along from Thamel – one of Kathmandu's most touristy neighbourhoods ­– and there are some steep steps to climb along the way. But with it being one of Kathmandu's most iconic sites, it's worth the journey.
https://www.instagram.com/p/B0rsT7JpjQv/
2. Shop around at Asan Market
A storied bazaar with centuries of history, you'll find Asan Market in a lively neighbourhood, surrounded by old Newari buildings. It used to be on the old India-Tibet trade route and is now the port of call for buying dried spices, textiles and other traditional Nepali gems.
3. Try some momos
Love dumplings? You have to try some momos. Steamed or fried, they're native to Nepal and are usually stuffed with minced meat, paneer or spiced veggies. Usually served on plates of ten, they're the ultimate comfort food and will help keep you fuelled while exploring. Tuck in at Café du Temple where there's a roof terrace overlooking the stunning Boudhanath temple. Or try Yangling Tibetan Restaurant for the best fried chilli ones. Delish.
https://www.instagram.com/p/BjBVZSuARZ-/
4. Pay a visit to Pashupatinath Temple
One of the most sacred Hindu places in Nepal, this temple is a religious site for devotees of Shiva, known as the destroyer god because he removes all evil from the world. You'll find it on the banks of Bagmati River, where cremations take place. Go along to take in the stunning shimmering gold tower but be respectful of grieving families.
Read More: 5 reasons why Nepal should be on your bucket list
5. Explore the Kupondole street art
Venture a little south of Kathmandu City for the chance to see some of the best contemporary art in the region. Parts of the city can be dusty and overcrowded but here the eclectic street art lights up the walls. Some of it is painted illegally while some walls are later demolished, meaning the scene is ever-changing so take pictures while you can!
https://www.instagram.com/p/BzraIU1lT9n/
6. Have a traditional Nepali meal
Built for a royal priest over a century ago, the impressive Bhojan Griha is the place to go for a traditional Nepali meal. Sit on colourful cushions and eat from traditional brass plates – oh and did we mention it also has a Kamasutra bar, with some pretty interesting erotic wood carvings?
7. Wander around Kathmandu Durbar Square
This square in central Kathmandu is one of three Durbar Squares in the Kathmandu Valley and the heart of the old town. You can sit here in front of the old royal palace sipping hot chai tea from one of the street vendors.
The square fared badly in the 2015 earthquake, and thousands lived here for weeks after the devastation. Half a dozen temples also collapsed and there's still a lot of reconstruction to be done. Nevertheless, it's an impressive spot to learn and explore.
https://www.instagram.com/p/B0vMezohV57/
8. Take a taxi to Patan Museum
Fancy soaking up some Nepali history? Hop in a taxi to this renowned museum in Patan Durbar Square. Voted one of the best in South Asia, you'll see why when you step inside. The interior is stunning, decorated with grand Hindu and Buddhist deities, while the exhibition tells the stories of Kathmandu's mesmerising heritage.
9. Have a dance in Thamel
Okay, so Thamel as an area is a little busy, but it's also home to a great nightlife and live music scene. From reggae to rock to traditional Nepali music, the mix is diverse to say the least. There's also Thamel House where visitors can feast on local delicacies before a dance show at 7pm.
https://www.instagram.com/p/BvlhwAMnw72/
10. Escape to the Bandipur hills
If there's time, you have to see the magical town of Bandipur in the wider Kathmandu Valley region. It's basically a living museum of perfectly preserved village life. The drive is worth it for the sunset, when views across the valley are lit up with mystical purple and red shades. If hiking's your thing, stay for a few days and follow a trail through tribal villages and peaceful forests.
Read More: How 3 days without electricity in Nepal taught me to appreciate the small things
11. Chitwan National Park
Or, take it one step further by trying a trekking trip in Nepal's Chitwan National Park. Around a 4-6 hours drive from Kathmandu, it's easy to bolt on an extra adventure. The park is famous for being one of the last safe havens for the endangered one-horned Rhino as well as Royal Bengal tigers, and Contiki trippers can do both a Jeep safari and jungle walk.
https://www.instagram.com/p/B05Jte4J9fg/