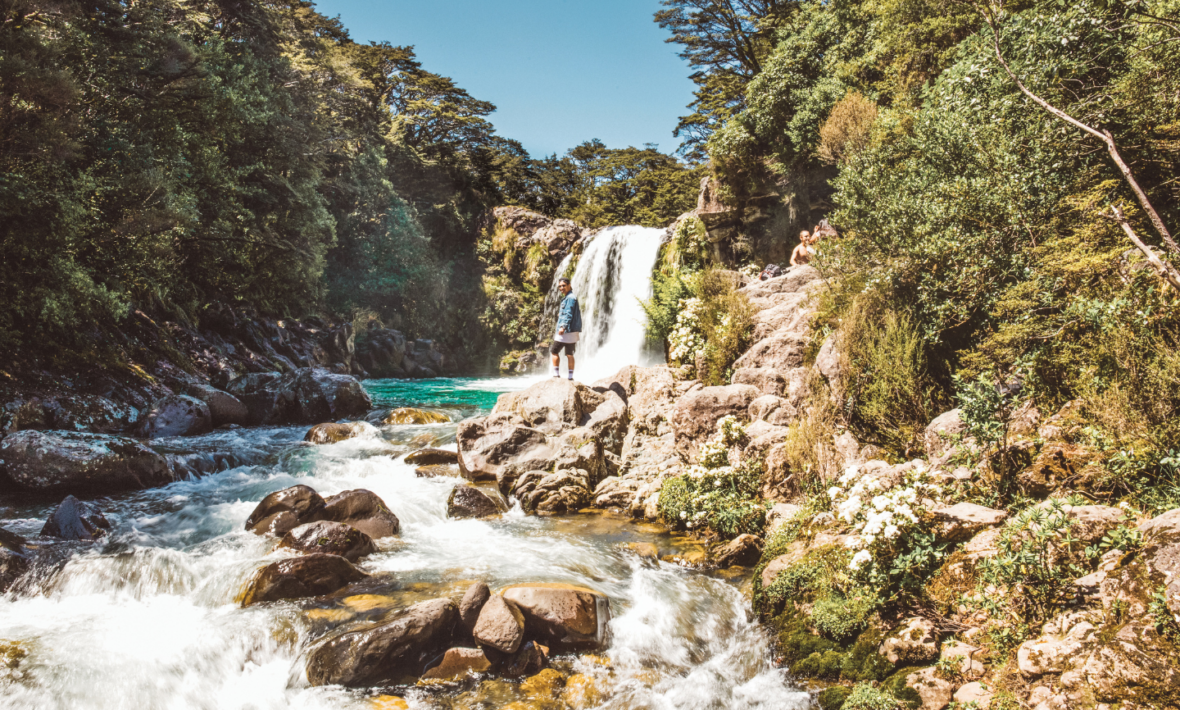 After months and months of anticipation, the Trans-Tasman Bubble between Australia and New Zealand finally opened on 19 April 2021. This sneak-peek at international travel making its comeback was exciting news, but unfortunately, it didn't last long, with quarantine-free travel between the two countries being suspended in July 2021 until further notice.
Without the beloved bubble, if you travel to New Zealand from Australia, all standard pre-departure testing and quarantine measures will apply, and if you're flying the opposite way across the Tasman Sea, you must provide a negative COVID-19 test result and complete the necessary self-isolation or hotel quarantine requirements for the Australian state or territory you are entering.
But all hope is not lost! Plans are in place to see quarantine-free trans-Tasman travel back on the radar in 2022. For all the latest information, we've put together an update on everything you need to know about the Australia and New Zealand travel bubble.
What is the Trans-Tasman Bubble?
The Trans-Tasman Bubble refers to the opening of an exclusive travel "corridor" between New Zealand and Australia. It would allow residents of the two nations to travel between for recreational purposes, without the need to quarantine. It would also start bringing the struggling tourism industries back to life.
When will the Trans-Tasman Bubble open up?
Quarantine-free travel between Australia and New Zealand should be possible once again for tourists by May 2022.
From New Zealand to Australia
Quarantine-free travel from New Zealand to Australia has recommenced. Fully vaccinated travellers from New Zealand are able to arrive into New South Wales and Victoria with reduced isolation requirements. Currently, both states require international travellers to get a COVID-19 PCR test within 24 hours of arrival and on or after day six of arrival, and self-isolate at their accommodation or place of residence for at least 72 hours.
From Australia to New Zealand
From New Zealand's side, quarantine-free travel for Australian tourists arriving into New Zealand is suspended until 30 April 2022. New Zealand has announced a 3-step plan for entering the country without going into MIQ (Managed Isolation and Quarantine), however anyone arriving under these circumstances will still be required to complete a mandatory period of self-isolation for 7 days and comply with regular testing requirements.
It is still possible to travel from Australia to New Zealand without the bubble, but strict travel requirements are in place. You must be fully vaccinated against Covid-19, go into a 7-day managed isolation period at a qualified facility, and then continue to self-isolate until a negative test result from day 9 has been received. Flights are also limited from Australia to New Zealand, and you must have a MIQ booking before booking your seat.
When the two-way Trans-Tasman Bubble does return, rest assured there are plenty of exciting places to visit that will cure your craving for new experiences. Contiki have unveiled epic trips in both Australia and New Zealand, which you can check out here.
Where can Australians travel right now?
After a lengthy lockdown, Australians are keen to explore their own backyard again this summer. Due to the COVID-19 outbreaks in Sydney and Melbourne, Western Australia, Queensland, the Northern Territory, South Australia and Tasmania have temporarily imposed travel bans or restrictions on regions of New South Wales, the ACT and Victoria. If you're from one of the currently COVID safe states, you may be allowed to travel interstate without quarantine requirements, however you should always check the state or territory info before making any interstate travel plans!
Honestly, your best bet for travel within Australia right now is to stick to your home state, but that doesn't mean you can't start dreaming of crossing those domestic borders very soon. If you're looking for a little local inspo, check out our guide to the most beautiful places in Australia.
Where can New Zealanders travel right now?
New Zealand uses the traffic light system to identify what restrictions apply to different regions of the country. While most of New Zealand is currently on an Orange alert level, where no domestic travel restrictions are in place, more populous areas like Auckland are still on Red and some limits to travel, including vaccination status, may apply. These restrictions won't last forever though, so if you're looking for some holiday inspo check out our guide to the most beautiful places in NZ.
FAQ's
Can I travel from New Zealand to Australia without quarantine?
If you are travelling from New Zealand to Australia, fully vaccinated travellers will not need to go into hotel quarantine upon arrival, however self-isolation may be required.
Do I need to provide proof of a negative COVID-19 test if travelling to Australia?
You must provide evidence of a negative COVID-19 PCR test taken within 72 hours of your departure when travelling from New Zealand to Australia. The PCR test involves a swab sample of the nose and/or throat, and is now a common requirement in many countries when travelling internationally.
Information correct as of 7 December 2021. Stay tuned for further updates.