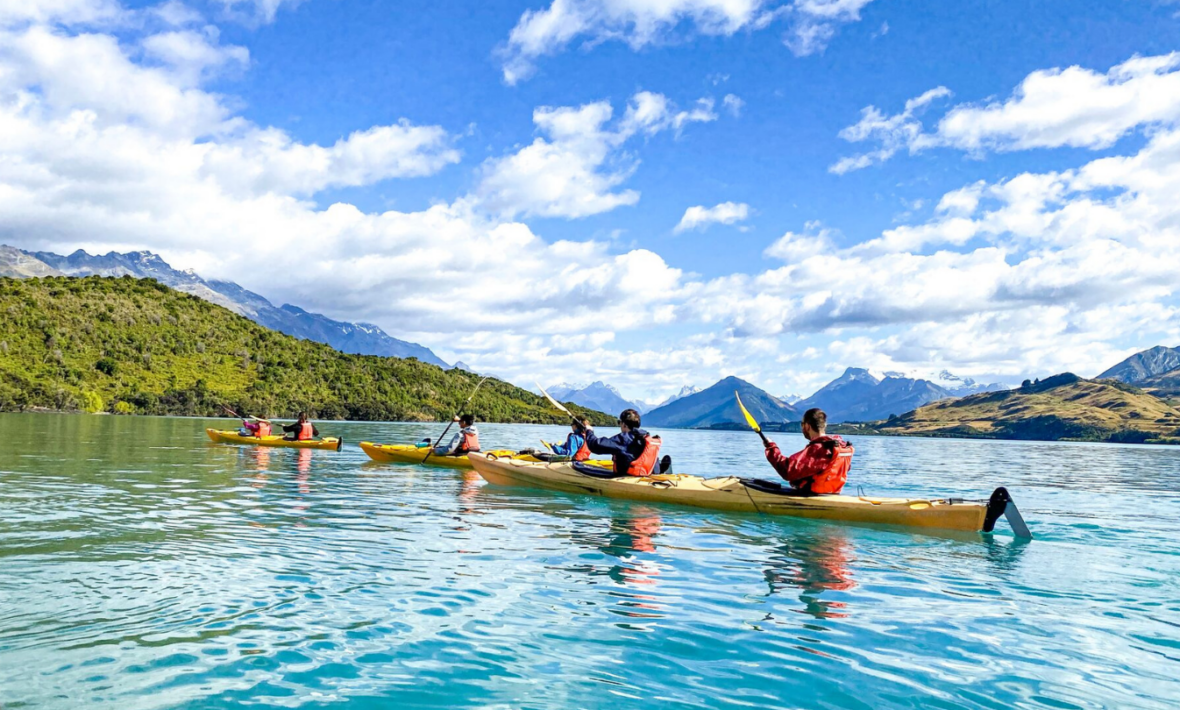 A lot has happened since March 2020. Britney was freed from her conservatorship. The US voted in a new President. Clubhouse had a moment. Facebook became Meta? Sex and the City returned to our screens (tbh I'd kinda like to forget that happened). But one thing that hadn't changed for a very, very, VERY long time is the status of the New Zealand border. Apart from a short but sweet border bubble with Australia, global travellers seeking to discover the pure magic of New Zealand have been patiently waiting to hear when they can book a trip and cure that pesky wanderlust. Well, we come bearing good news, New Zealand is opening!
It's still a few months away, but we don't want New Zealand to fall off your radar. So, to make planning as straightforward as possible, we've rounded up all the info on both domestic and international New Zealand travel restrictions, and answer the all-important question – "When can I travel to New Zealand?"
New Zealand domestic travel restrictions
We don't want all this exciting news to overwhelm you, so let's eaaaaaase into it with some info on New Zealand's domestic travel restrictions.
New Zealand uses the traffic light system to identify and communicate what restrictions apply to different regions of the country. For domestic travel, no boundaries or travel zones are in place, and New Zealanders can travel anywhere throughout the country for any reason. You won't need to provide a negative COVID-19 test or a My Vaccine Pass unless travelling with certain transport providers like airlines, rail or ferry services.
There are two (pretty obvious) exceptions to the "you can travel anywhere in NZ" rule:
1. If you have been told to self-isolate because of COVID-19, you must not travel.
2. If you are waiting for the results of a COVID-19 test, you must not travel.
In response to the Omicron COVID-19 variant, the whole country is currently on Red level restrictions. This includes wearing a face covering on flights, public transport, rideshares and taxis, in retail shops and public venues, and additional restrictions for those without a My Vaccine Pass.
Travel from New Zealand
For any Kiwi's looking to spread their wings, there are a few things to consider before planning your trip out of the country. We'll keep it simple for you though.
Proof of vaccination – An International Travel Vaccination Certificate is available to request if you have had a dose of a COVID-19 vaccine administered in New Zealand.
Pre-departure testing – Some countries require travellers to have a negative COVID-19 test result before they leave New Zealand.
Plan your return – Make sure you are on top of the self-isolation requirements that will apply to you when you want to return to New Zealand.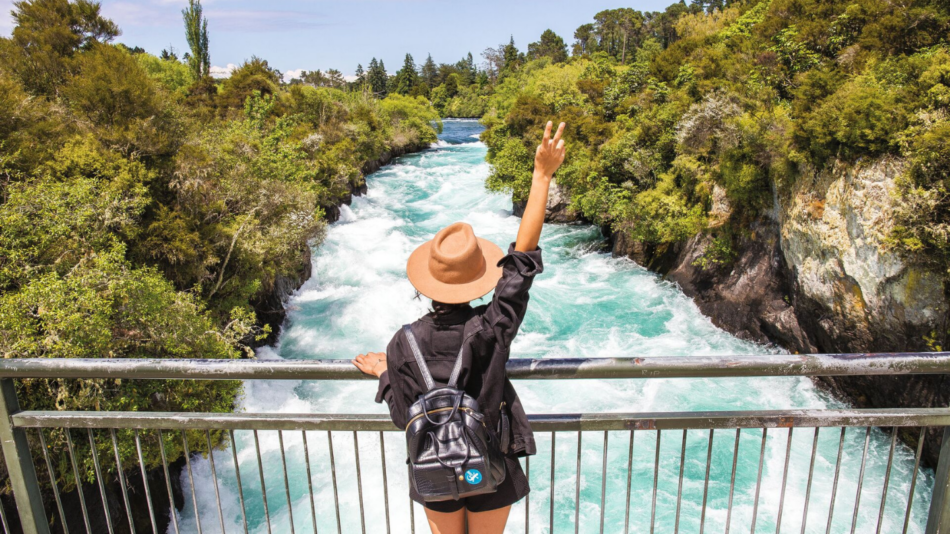 Image source:Contiki
Travel to New Zealand
When mother nature was dishing out natural beauty, New Zealand must have helped itself to an extra serving because woweeeee, it's something else. Pure. Mysterious. And it vibes at a frequency that travellers get addicted to.
New Zealand has announced a 5-step plan to reopen its international borders. Steps 1 and 2 focus on bringing New Zealanders home from across the world. Step 3 is for international students and temporary work visa holders.
Step 4 is the one the world has been waiting for. The first wave of international travellers will come from Australia, with keen adventurers able to fly across the ditch from July – just in time for the all the action of snow season! You'll need to be fully vaxxed (unless you are a NZ citizen) and will need to provide a negative COVID-19 pre-departure test. Visitors from other visa waiver countries like the US, UK, and multiple European nations will also be allowed to enter New Zealand from July, and the same arrival conditions will apply.
Step 5 will kick off in October 2022 – New Zealand will reopen to the world!
We won't claim to be psychic, but we can already hear you asking "what about quarantine requirements?". Well, goodbye MIQ. The current plan is to have arriving travellers spend 10 days in self isolation upon arrival. However, this will be reduced to seven when COVID-19 becomes more widespread in the community.
If you are looking to visit New Zealand before the official border opening, you will need a valid reason to enter, have a Managed Isolation and Quarantine (MIQ) voucher booked, and will be required to stay at an MIQ facility for 10 days.
Quarantine-free travel
Speaking of quarantine requirements, special border conditions for quarantine-free travel are in place with a few nearby regions. A travel bubble is in place with the Cook Islands, where you can travel freely between the two countries. (Fun fact: Cook Islanders are New Zealand citizens!) One-way quarantine-free travel arrangement is in place for visitors from Niue, Vanuatu, Tonga, Samoa, and Tokelau arriving into New Zealand, however conditions apply, and you must meet certain travel criteria.
If staying on top of New Zealand's quarantine-free travel arrangements is important for your plans, keep an eye on the latest info here.
When will New Zealand's borders reopen for tourists?
From July 2022, New Zealand will reinstate its border bubble with Australia, allowing fully vaccinated tourists to travel between both nations without needing to quarantine in MIQ. Self-isolation will still be required.
From October 2022, New Zealand's border will fully reopen to visitors from across the globe.
Stay on top of the latest New Zealand border updates and self-isolation requirements here.