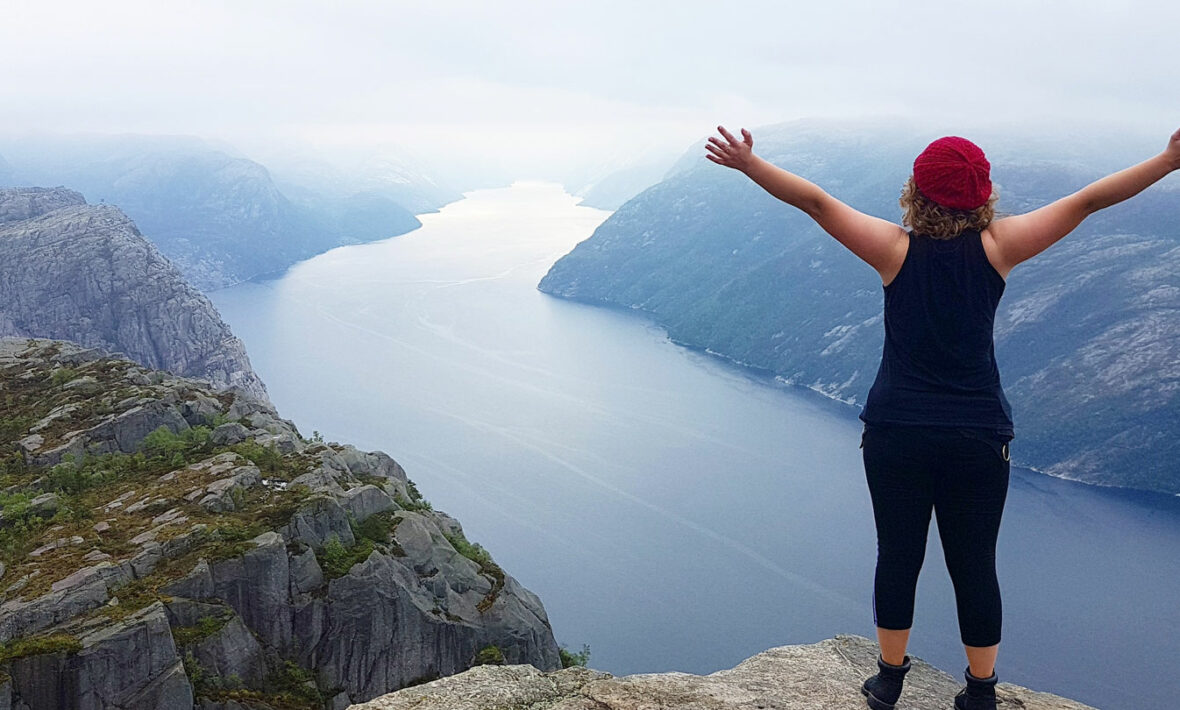 Guest post from Morgan Gerrick, an Australian travel lover who did something she'd always remember in 2017.
2017 was already going to be a year I would remember forever. I'd just changed careers and I had a holiday booked to go to Europe to do an awesome hike in Norway, so when I saw Contiki's 'What Will You Do in 2017 That You'll Remember Forever?' competition I thought why not enter and see what happens.
My entry was simple – fulfil my father's wish. My father had came to Australia as an infant in 1960 from Germany and never had the chance to go back to meet his older sister, so I would return to do it for him. My Oma and another Aunt got the chance to go in the 80s but that was it. My aunt in Germany has only been able to communicate with my Oma through letters ever since. Much love and detail go into them, they are like 8 pages long and decorated. I always remember being shown them as a child. Through letters between my Aunt and Oma, we organised for myself to be able to stay with them just outside of Hamburg for a few days. Then I won the competition!
I was in the middle of getting dressed when it finally sunk in and I ran out into the lounge room just holding a top against me. My brother said, "it must be big news if you couldn't stop to get dressed first". I had never won anything big before, I was shocked and thrilled.
I went the next day to my closest travel agent and got a Contiki brochure for each continent to work out where to go next. Everything was spread out and I spent hours going over everything, but I was torn between Greece and the Galapagos Islands in the end. My love for history and mythology won. The dates fit perfect with my trip I had already planned, even having time to add a day in Paris for Disneyland, a day in Rome for a tour to Pompeii and Mt Vesuvius before going to Athens to start my Contiki. I extended my trip to meet my father's family face to face to do the trip and unknowingly found more adventures than I could have imagined.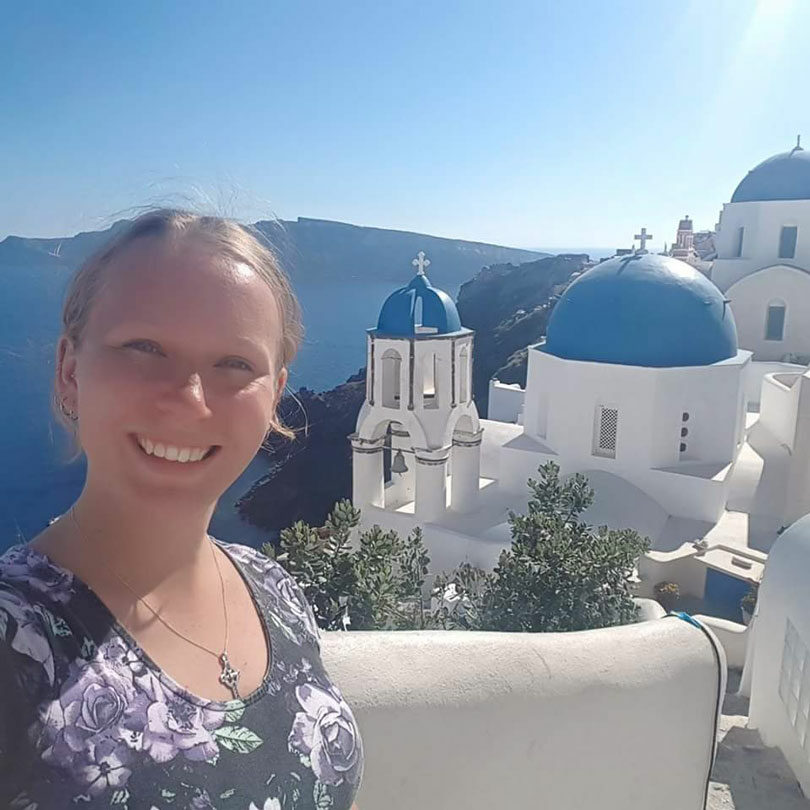 Before I left I had an A4 folder with details about everything. I had it all set out in my head, exactly that was going to happen. I was going to multiple countries with different adventures planned for each, but I still wanted to stay in the now as much as possible so I didn't miss anything new that came along. I didn't know what experiences I would have at each place, but I knew I was going to love it.
My biggest concern was about what I would be able to eat and if they had similar things to back home, or if it was all going to be new and different tastes to what I was use to. I'm a vegetarian so I was prepared to be limited in my choices but was shocked to find it was much easier to get vegetarian food overseas! I still miss all the options today! There was a new culinary adventure around every corner because each country has their own style of doing vegetarian food. I was actually able to have a "hamburger in Hamburg" and McDonalds does vegetarian burgers and curly fries. Not an exotic dish, but a reminder of home while across the globe.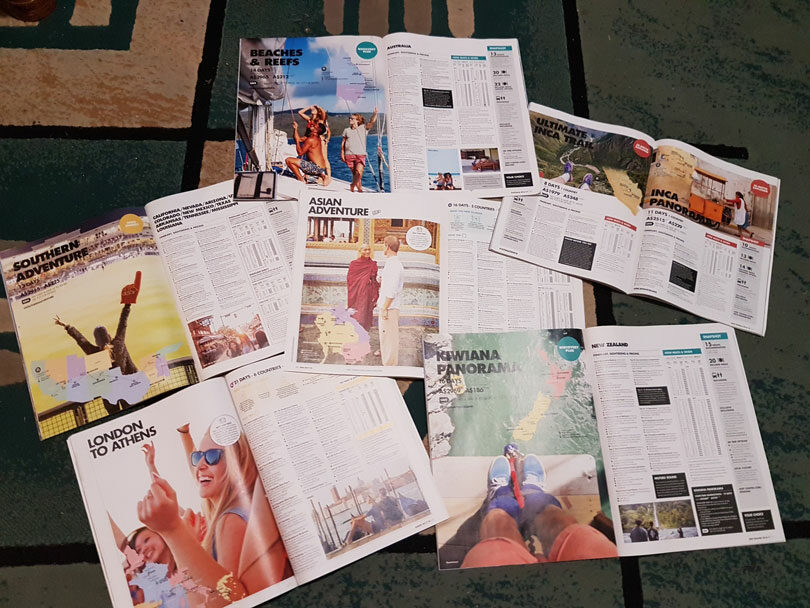 What was meant to be one adventure to see my father's family and hike a mountain in Norway became so much more than I could have ever dreamed. When I got to Germany, seeing my family for the first time in the airport and getting hugged by my Aunt, Uncle and cousin was an unforgettable moment. I Facetimed home so my Oma and Aunt could talk face to face for the first time in nearly 30 years. My Oma, who was 88 at the time (89 now) was so amazed with technology. And that was just the beginning!
I then went to Norway to hike the treacherous slopes of Preikestolen. I'd seen photos of it online and knew I had to tackle it. The first glimpse of the sheer cliffs was definitely a highlight of my entire trip. The good news is, I made it to the top!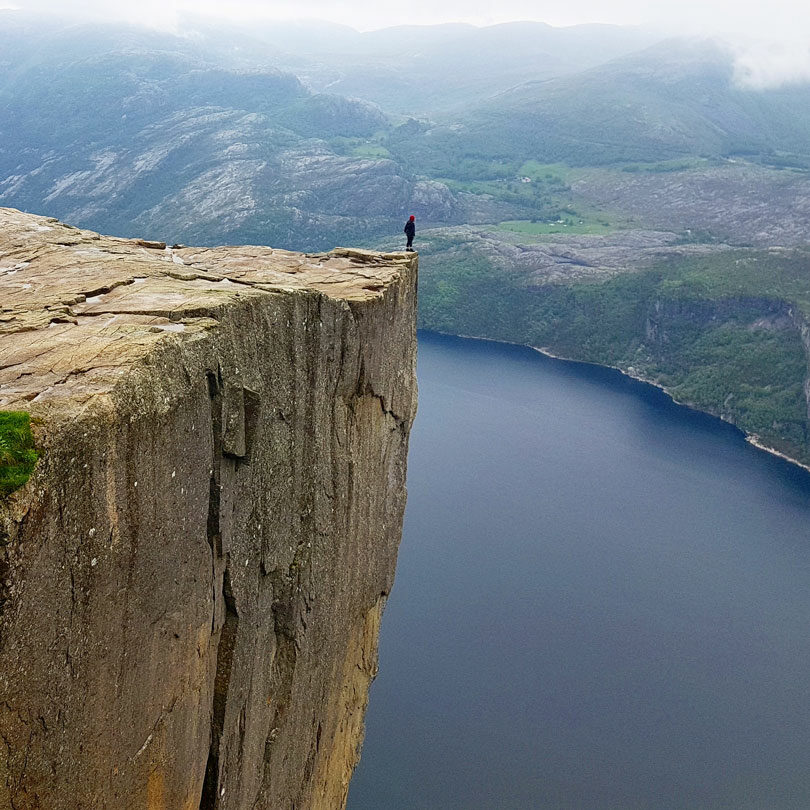 From there the adventures just unfolded. In Italy I got to see Pompeii and climb Mt Vesuvius. In France I met my favourite childhood character, Peter Pan at Disneyland. In Greece I saw Olympia and the ruins of the Temple of Zeus. I was a huge fan of Disney's Hercules, so actually seeing what inspired this in real life was incredible.
I checked off a lot of things from my bucket list in a short time (I knew I could sleep when I got home). I think the scenery of all the places I visited exceeded my imagination and expectations. The views of some of the places were spectacular. It's better to see something in person then hear about it so I was quite amazed with everything I saw and experienced. I loved the mainland of Greece the most though, all the ruins and history. Even in Turkey when we did a day visit, knowing I was walking the same path that Antony and Cleopatra did just put into perspective how old some of the places were.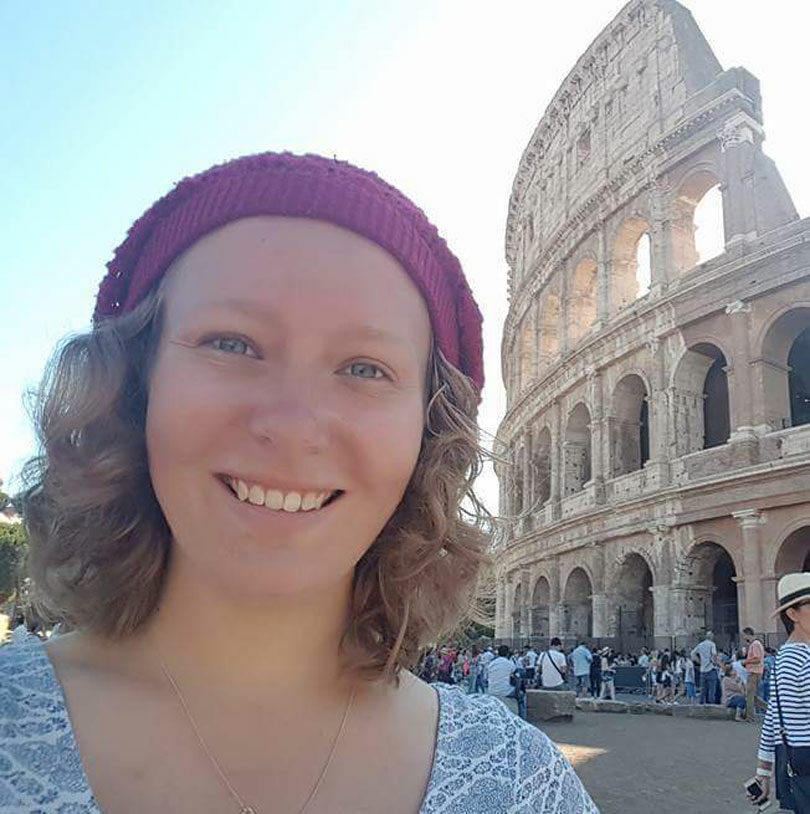 Travel is a way of life. It's an addiction. It's a way to learn about the world and yourself. Travelling not only means making wonderful memories, seeing amazing sights and meeting the most incredible people, but you actually grow as a person. Travelling has the potential to teach you many life skills. You become independent, adaptable, organised, more confident, you learn time management, become money wise. You are taught history outside of a textbook, you experience cultures different to our own which allow you to become more understandable and accepting. To me, travelling is a continuous learning experience.
Now that I have crossed off the ancients sites of Greece from my bucket list, I would love to see the Great Wall of China and the famous Terracotta Army, so I have booked a Contiki tour of China! I love to plan ahead so I always have something to look forward to. In the past I have always picked the next holiday while on my current one. Usually there is something that influences my next choice. There's no telling where the next adventure will take me!