11 trending Contiki trips you need to book for 2021
Share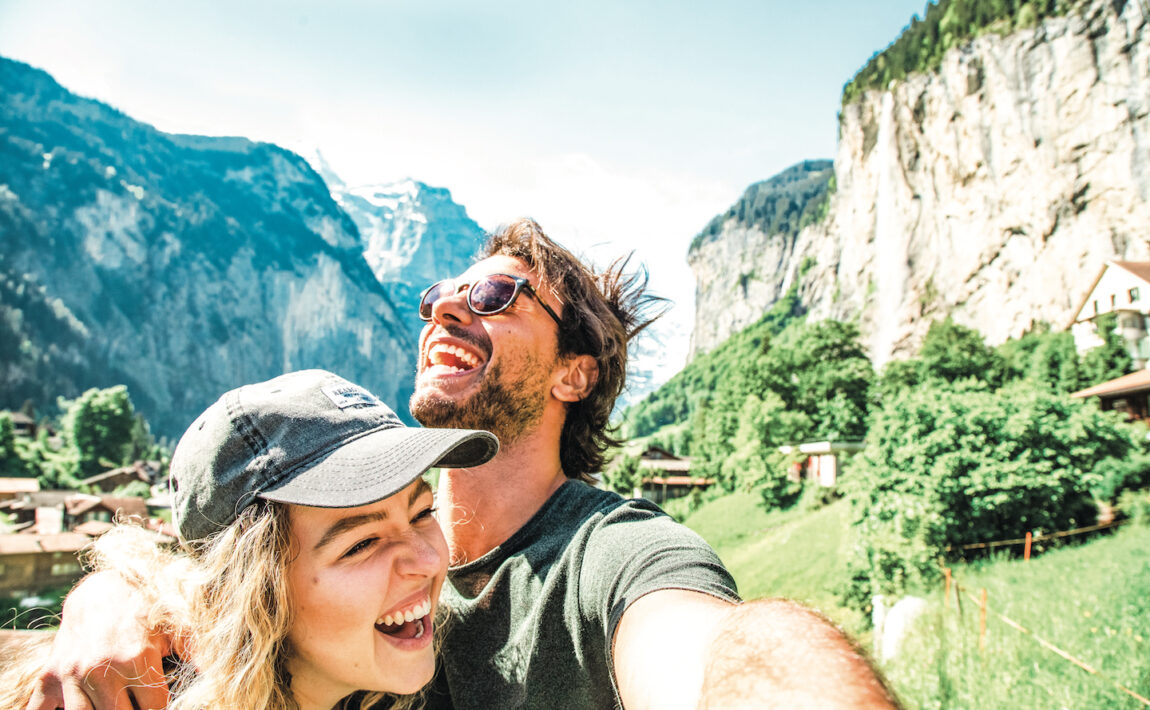 Is 2020 over yet? We're all thinking it. That's why we have our sights set on bigger and better things, like booking an epic 2021 trip! To help you make next year one to remember (for the right reasons), we've launched our awesome Great Escape sale on 2021 Contiki trips. And to help you narrow down your destination inspo, here are the top 11 trending trips that travellers are booking up for next year…
11. Portugal City & Surf
Duration: 9 days
Visiting: Lisbon, Porto, Santa Cruz, Lagos, Fatima, Coimbra, Aveiro, Obidos & Evora
Why book? This one is all about the foodie and wellness vibes. You'll make Pastel De Nata with locals in Lisbon, take a guided e-bike tour of Porto and head to an unforgettable (and achingly cool) surf camp in Santa Cruz called Noah Surf House.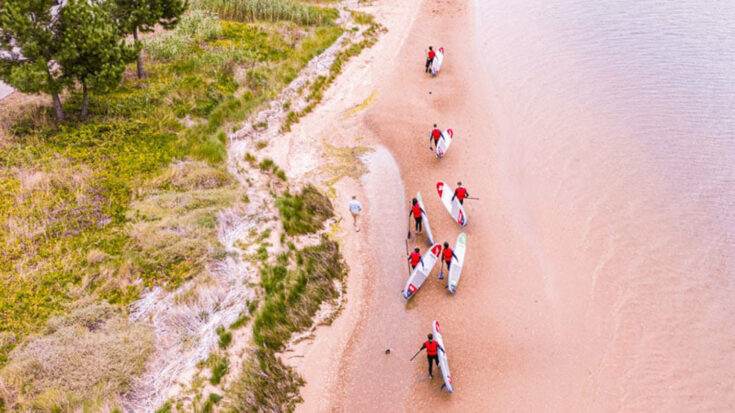 Image source:Contiki
10. European Magic
Duration: 9 days
Visiting: London, Amsterdam, Frankfurt, Munich, Venice, Lucerne, Paris, Dover, Calais, Belgium & Innsbruck
Why book? This trip covers so many European highlights – it's no wonder that it's one of our most popular 2021 Contiki trips. You'll cruise Amsterdam's canals, hike the Swiss Alps and taste delicious Venetian dishes. Dreamy.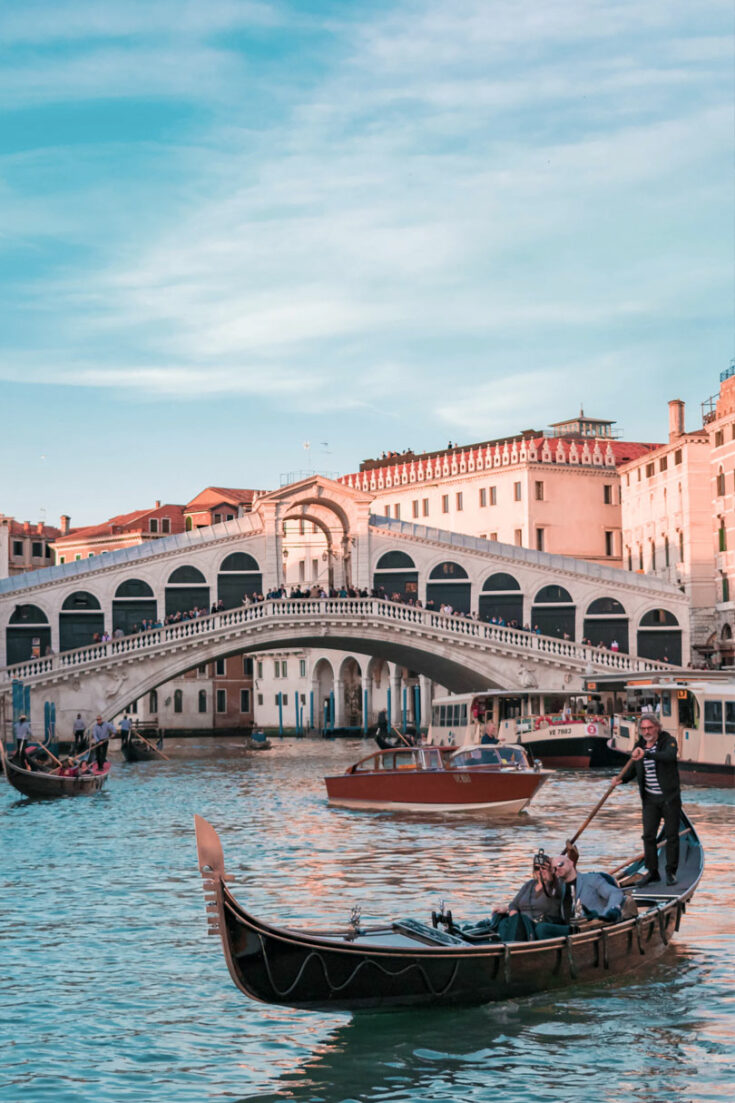 Image source:Contiki
9. Pure Sri Lanka
Duration: 10 days
Visiting: Negombo, Kandy, Ella, Udawalawe National Park, Unawatuna & Colombo
Why book? If, like so many other travellers, you're looking for a real taste of Sri Lanka, this is the 2021 Contiki trip for you. Think cascading waterfalls, coastal beaches and lush tea fields. You'll also go on a morning safari in Udawalawe National Park and visit orphaned elephants.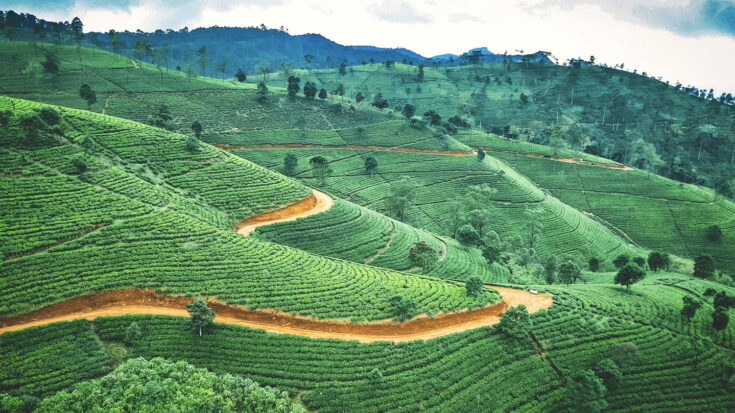 Image source:Jaromír Kavan / Unsplash
8. Best of Balkans
Duration: 15 days
Visiting: Split, Dubrovnik, Budva, Sarajevo, Belgrade, Budapest, Ljubljana, Plitvice, Bosnia & Herzegovina, Kotor, Mostar & Krka National Park
Why book? This is off-grid Europe at its most magical and one of our most colourful trending trips. From Budapest to Split, you'll take a GoT through beautiful Dubrovnik, soak up the history of Mostar, see the spellbinding lakes of Plitvice National Park and try sea kayaking!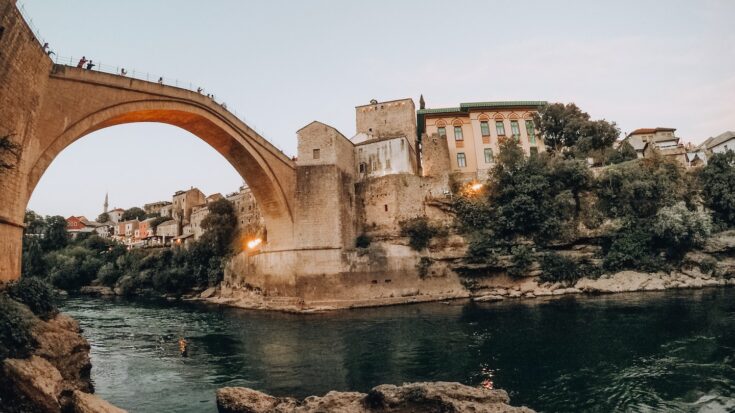 Image source:Steph Smith / Unsplash
7. Fire & Ice
Duration: 6 days
Visiting: Reykjavik, Midgard, Skaftafell & Vik
Why book? Travellers are lusting after Iceland for its wide open spaces and incredible natural beauty. This trip is perfect for 2021 with plenty of active experiences like a glacier hike in Vatnajökull National Park, a stroll along the black sands of Reynisfjara Beach and a visit to a farm-to-fork Icelandic farm.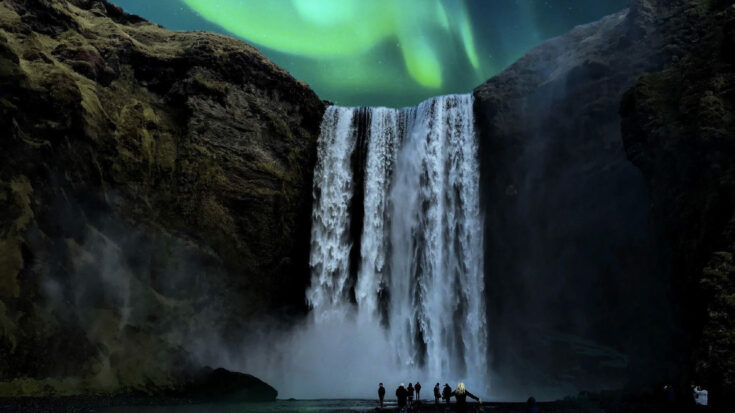 Image source:Contiki
6. Nomadic Namibia
Duration: 7 days
Visiting: Windhoek, Sossusvlei, Swakopmund & Etosha
Why book? Updating your 2021 bucket list? This wild and beautiful desert destination in South Africa needs to be on it. You'll travel from the coastal town of Windhoek to the stretching red sand dunes of Sossusvlei. There's also an unforgettable safari through Etosha National Park, with game drives, luxe lodges and time with indigenous communities.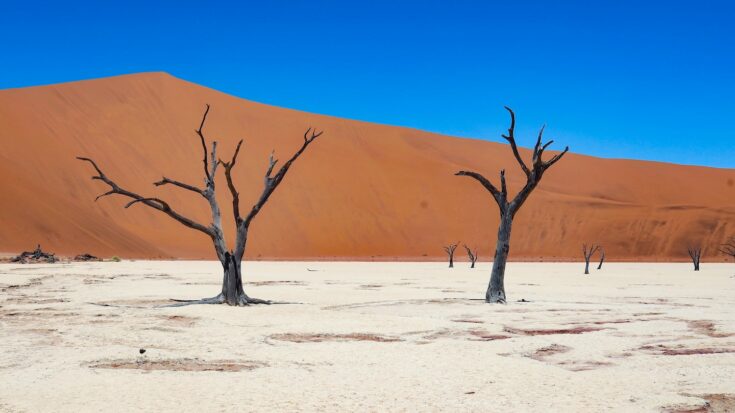 Image source:Martin Gasiorek / Unsplash
5. Simply Italy
Duration: 15 days
Visiting: Rome, Florence, Cinque Terre, Milan, Venice, Naples, Amalfi, Siena, Pisa, Lucca, Lake Como, Verona, Bologna & Vatican City
Why book? 15 days of pure Italian bliss? Yes please. You'll really get under the skin of Italy's romantic culture, and you'll glide from Rome's historical Colosseum, to Michelangelo's Florence, the stunning Tuscan countryside to the unforgettable towns of the Amalfi Coast.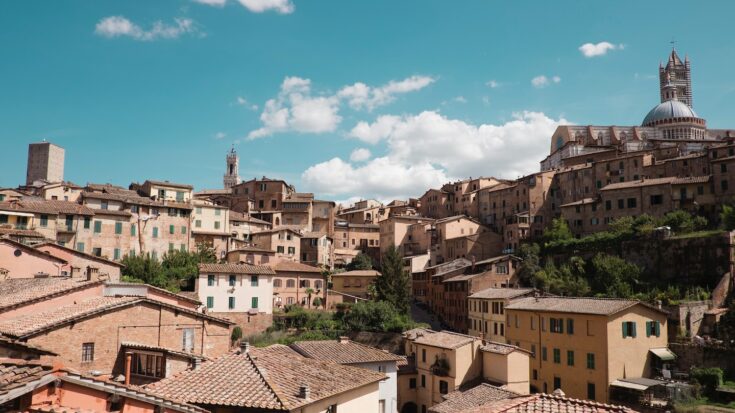 Image source:Alev Takil / Unsplash
4. New Zealand Off-Grid
Duration: 15 days
Visiting: Auckland, Raglan, Rotorua, Blue Duck Station, Wellington, Marlborough Sounds, Christchurch, Mt Cook, Glenorchy, Queenstown, Lake Tekapo & Arrowtown
Why book? This is the trip for living like a NZ local – the chance to unplug and discover heritage sites, retreats and surf towns. Go behind the scenes of Kiwi conservation projects, visit Māori masters and learn their ancient crafts then go horseback riding in the pine forests of Blue Duck Station.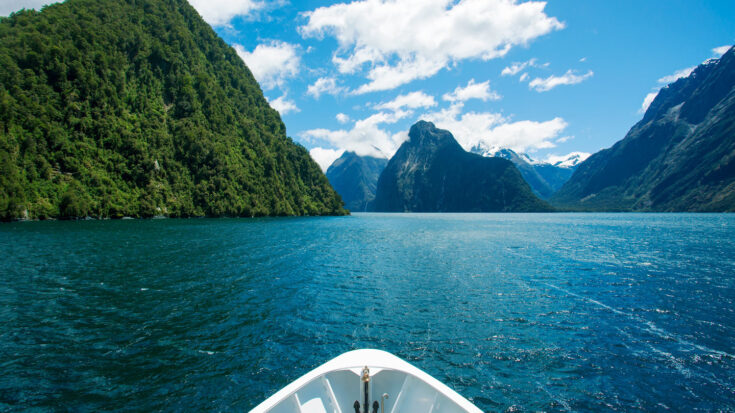 Image source:Contiki
3. Spain, Morocco and Portugal
Duration: 15 days
Visiting: Madrid, Granada, Fez, Marrakech, Assilah, Seville, Lisbon, Toledo, Gibraltar, Tangier, Casablanca, Rabat & Tarifa
Why book? The Iberian sun is attracting sooo many 2021 Contiki trip travellers and we can see why. You'll get to eat with the locals on the rooftops of Seville, visit the craft cooperatives in Fez and watch traditional Flamenco.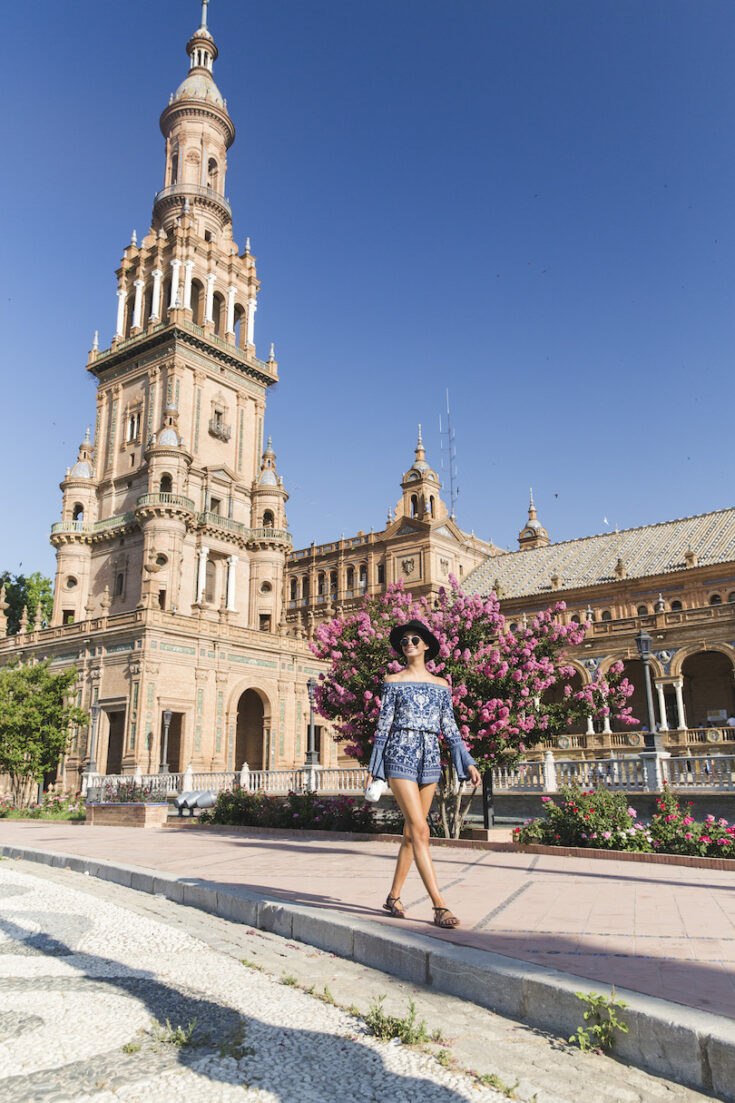 Image source:Contiki
2. Scandinavia
Duration: 12 days
Visiting: Copenhagen, Oslo, Voss, Geiranger, Lillehammer, Dalarna, Stockholm, Hardangervidda Region, Sognefjord
Why book? With remote fjords, fairytale forests and super-cool cities, it's no surprise that our Scandinavia trip is ranking VERY highly. This trip goes from colourful Copenhagen to sophisticated Stockholm, we'll get your pulse racing with white water rafting in Voss and you'll meet Alaskan Huskies in Dalarna.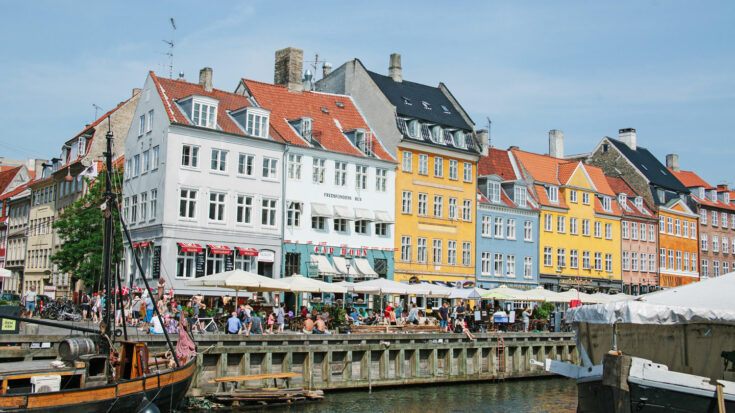 Image source:Contiki
1. Mykonos and Santorini Island Escape
Duration: 9 days
Visiting: Athens, Mykonos and Santorini
Why book? Our most popular 2021 Contiki trips right now are all about the gorgeous Greek Islands, and this is one of our faves. Serving straight up sun, party and chill in the idyllic Aegean, you'll also have the chance to visit Oia, take a night walking tour of Mykonos and taste a traditional meal in Athens (plate-smashing optional). 2021, come at us.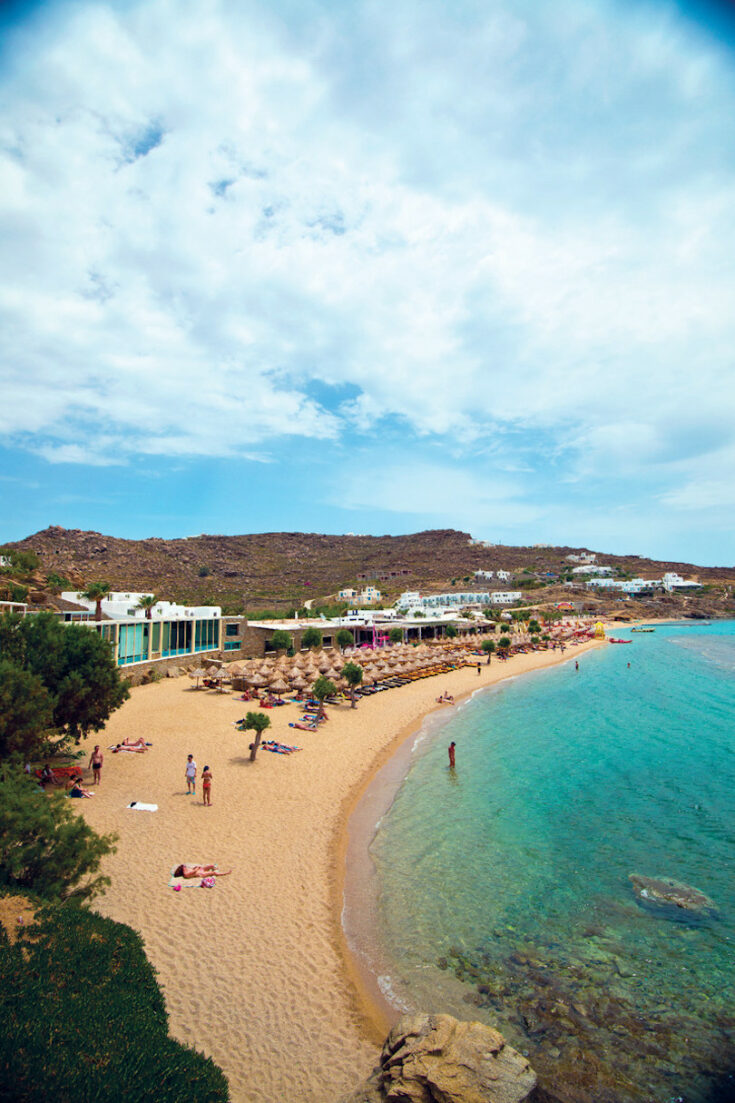 Image source:Contiki