The ultimate Egypt itinerary: Cairo, Aswan, Luxor & more
Share
Looking for the ultimate Egypt itinerary? This is the destination where ancient history buffs and seasoned sunbathers come together. (Often over a steaming bowl of kushari, or while posing for a selfie in front of world famous monuments even older than your dad's jokes.).
In most cases, your Egypt itinerary will begin in Cairo. Egypt's capital is just a stone's throw away from Giza, home to the Great Pyramid and the iconic Sphinx. 
Many travellers decide to head south from here, following the River Nile (often sailing down the river itself), stopping off to visit temple-laden Luxor and Aswan before heading back to the capital for their flight home. 
North-to-south (and back again) is a common route but your trip to Egypt will be all the richer for venturing east and west of Cairo too. The Sinai Peninsula (east) is where you'll find biblical mountains and binge-worthy beaches, while a trip to the west will see you floating in salt lakes at the Siwa Oasis or exploring the White Desert. 
Here are some pointers to help you get all Egypt's major attractions marked onto your calendar. (A calendar that was invented by the Egyptians, by the way.)
Cairo (1-2 days)
You've landed. Congrats. And welcome to one of Africa's, the Arab world's and the Middle East's biggest cities. 
Once settled, you'll want to head out and explore. There's Tahrir Square, the unmissable Egyptian Museum and LOTS of markets. 
If you only have time (or stamina) for one of Cairo's markets, make it the Khan El-Khalili. As well as stocking all the lamps and incense you'll ever need, this 14th century sanctum neighbours the medieval Islamic architecture that Cairo is known for.
Before you hit the hay early in preparation for your big day of exploring, you'll want to feast yourself on some traditional Egyptian cuisine, yes? You're in the right place – especially if you're vegan. Be sure to try kushari (Egypt's national dish), ful medames and Um Ali at least once during your stay.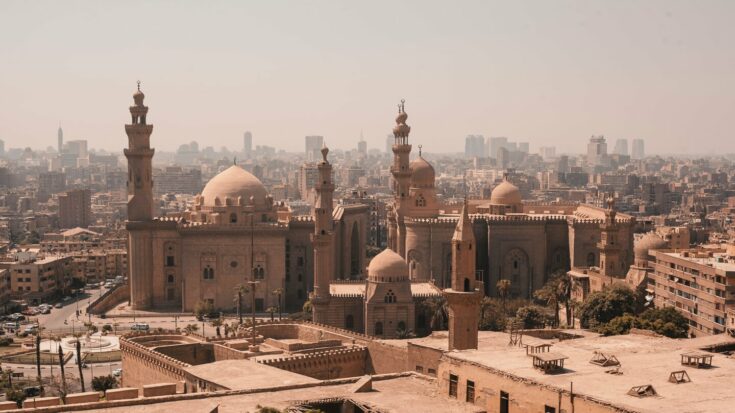 Giza (1-2 days)
It's pyramid time. And as the home to the last surviving ancient wonder of the world, Giza isn't just a destination for your Egypt itinerary but your bucket list too.
Giza is just fifteen minutes from Cairo but it's worth arriving early – especially if you want to immerse yourself in Ancient Egypt while it's quiet. 
Once you've seen the Great Pyramids of Giza and the Great Sphinx with your own eyes and on your own feet, why not witness them again, but this time while riding on a camel?
Eager to see more pyramids and got an extra day to spare? See some of the oldest pyramids in the world at Dahshur (home of the Bent Pyramid and the Red Pyramid) and Saqqara (Step Pyramid of Djoser). While you're at it, it's worth checking out Memphis – Egypt's first capital city which dates back to 6000 BC.
Hurghada (1-2 days)
You don't want to visit Egypt without taking a dip in the Red Sea, right? 
Hurghada stretches for 40km along the coast. That's 40km of pristine ocean views… and scuba diving shops. Into your snorkelling, fancy a Red Sea cruise or just some time on the beach? 
This is a detour that's well worth it.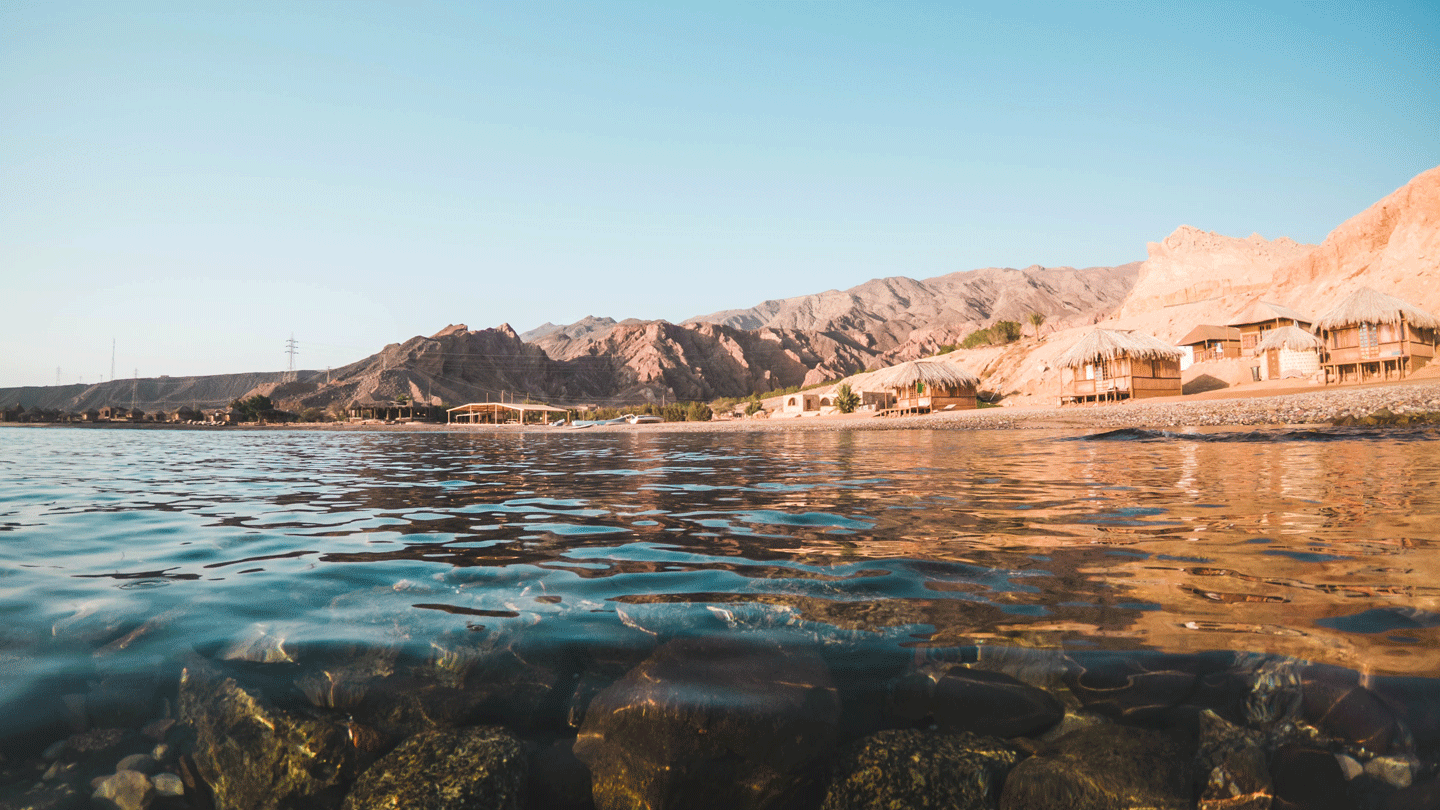 Luxor (2-3 days)
Royal tombs, towering religious monuments, even an indigenous village. It's no wonder Luxor finds itself on most travellers' Egypt itinerary. 
It's a short flight from Hurghada Airport. If you're just here for your hardcore history (and we salute you), you can travel from Cairo directly to Luxor in an hour by plane. You can travel by train too, but this will take most of the day – unless you travel on a Sleeper Train. 
Luxor is bustling with so much ancient Egyptian architecture, it's nicknamed the 'open-air museum'. You'll probably want to spend a day exploring the East Bank (of the Nile) and a day exploring the West Bank. 
On the East Bank, you'll find the Luxor Temple and the Karnak Temple, which are connected together by the Avenue of the Sphinxes. There's also the Luxor Museum. 
The West Bank of Luxor is home to the Valley of the Kings, the Valley of the Queens AND the Colossi of Memnon (right?) Don't worry though, they're well within driving distance of one another. 
Pressed for time (and got too much integrity to just call in sick for work and rebook your flights?) You can absorb the whole of Luxor on a hot air balloon ride.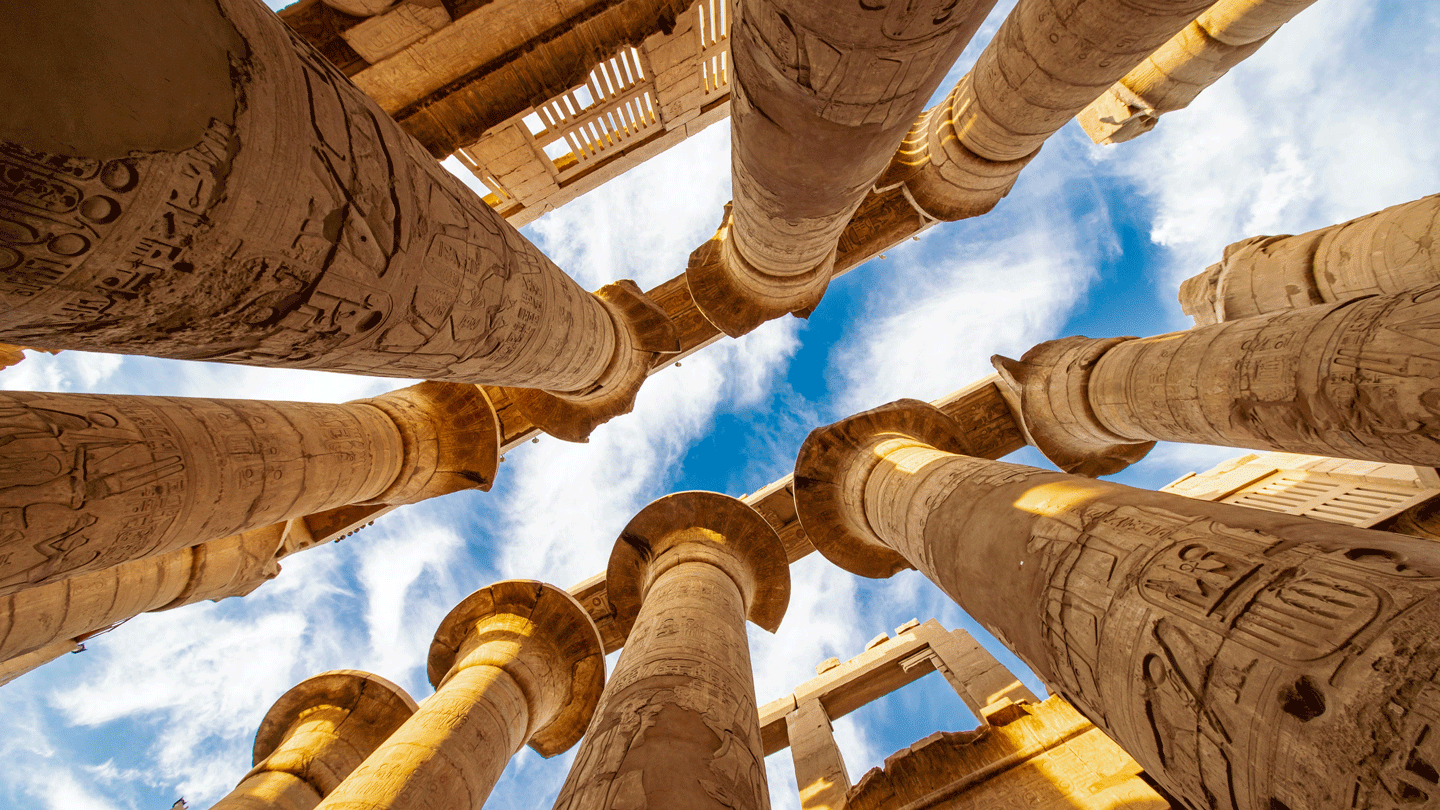 Aswan (2-3 days)
Aswan is almost as beautiful as the cruise down the Nile you'll take to get there. That's right, if you travel to Egypt, you should sail on the Nile at least once, and travelling from Luxor to Aswan in a traditional felucca sailboat (or on a luxury cruise if you're celebrating) is THE way to do it.  
Aswan is home to the Philae Temple, the Kalabsha Temple and the Unfinished Obelisk. Feeling the heat? Good, because you'll also visit Lake Nasser, one of the largest man-made reservoirs in the world, plus THE biggest embankment dam in the world. 
Oh, and seeing as you've made it this far, it's well worth taking a day trip to check out the Abu Simbel rock temples before you head back up north (or keep travelling south into Sudan, it's really your choice).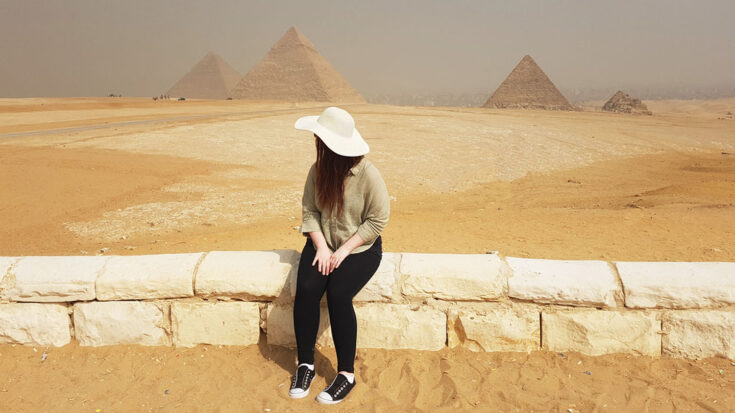 Alexandria (1-2 days)
And we're back to the north! Cairo through to Aswan and back again is a hugely popular route, and can easily be done in 7-10 days. But there's much more to this country that's still to be discovered!
Alexander the Great didn't name this city after himself for nothing. It sits on Egypt's northern coast and is the perfect location for an impromptu detour if you're spending a long weekend in Cairo. Just think of those Mediterranean views! You'll also find a world famous library and the mighty Fort Qaitbey, once the site of the even mightier Pharos Lighthouse.
Sinai Peninsula (2-3 days)
An hour on the plane from Cairo and you can get to Sharm El-Sheikh in the Sinai Peninsula, the only part of Egypt located in Asia. 
If you're looking for a place to kick back and relax after a week or two's heavy walking and sightseeing, this is it. Sharm El-Sheikh is notorious for its beaches. The Red Sea never looked so blue! You'll also find plenty of bars and restaurants along Naama Bay. 
But there's more on offer here than just a splash of sun. You'll also visit Mount Sinai – the mountain where, in the Bible, Moses receives the ten commandments.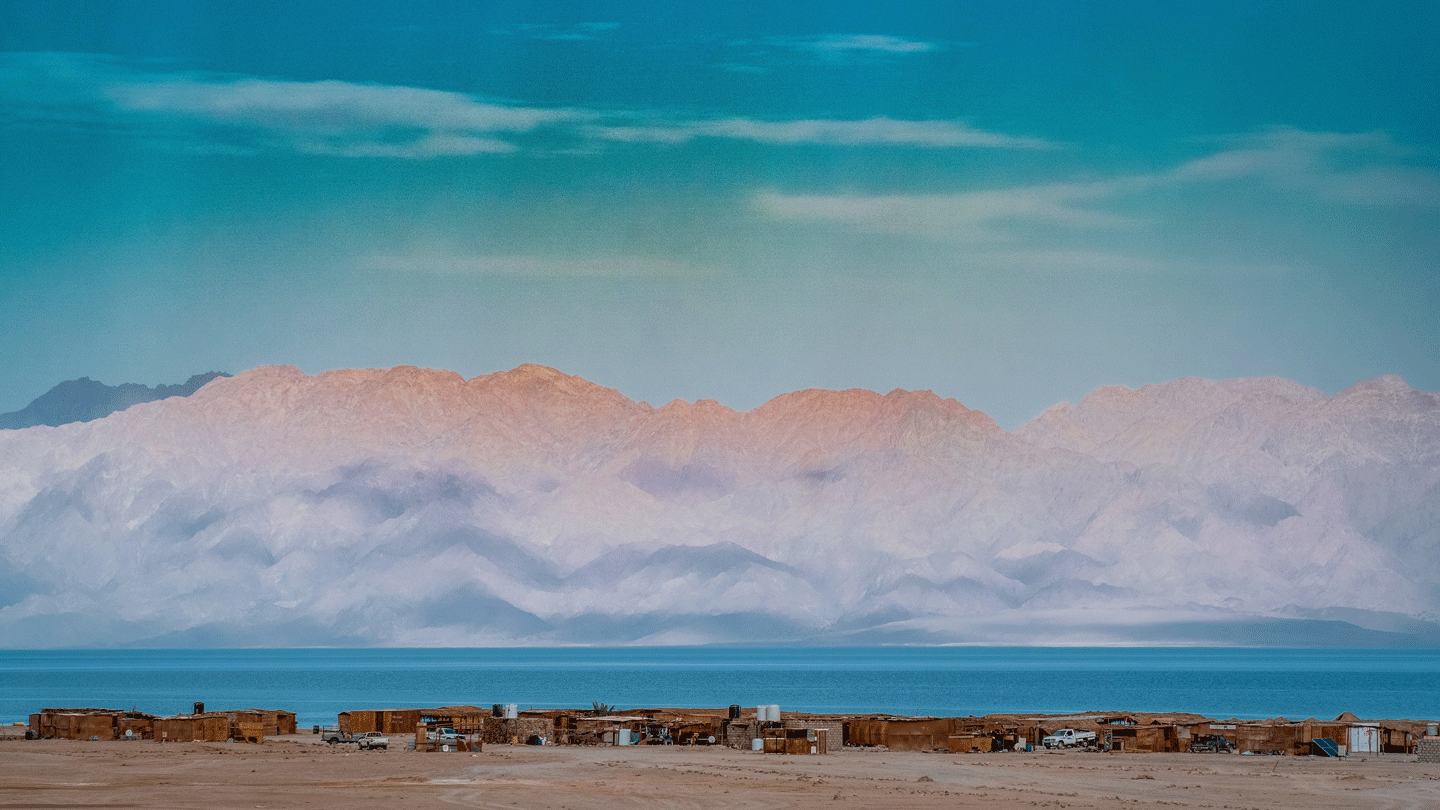 The White Desert and Siwa Oasis (2-3 days)
Most people in Egypt live along the banks of the Nile, but that doesn't mean there's nothing to see if you venture out west.
Into your natural landmarks? Don't miss the White Desert National Park and its myriad cliffs, sand dunes and wildlife. 
Further out, there's the gorgeous Siwa Oasis, home to crystal blue salt lakes that you can float in like a lilo… but without one. 
Many of Egypt's western landmarks are so remote that they're only reachable by car, coach or taxi. It could be a long journey, so get downloading your fav podcasts and remembering your best car games.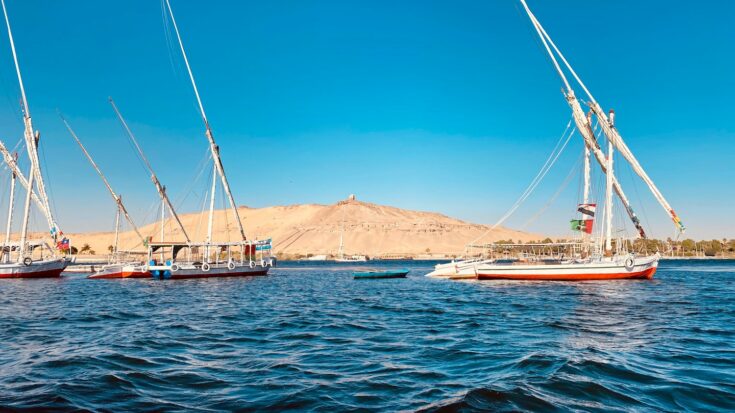 How many days are needed in Egypt?
Only got a few days? You'll see most of Egypt's historical landmarks on a 4-5 day trip to Giza and Luxor. 
Many travellers spend 7-10 days exploring Egypt, starting in Cairo and going on to Luxor,  Aswan and back to Hurghada for some sunbathing before they head back. 
If you're visiting the Asian side or heading out west to Siwa, it's worth extending your trip to 2 weeks or more – depending on what you want to see.