Unusual Christmas foods around the world
Share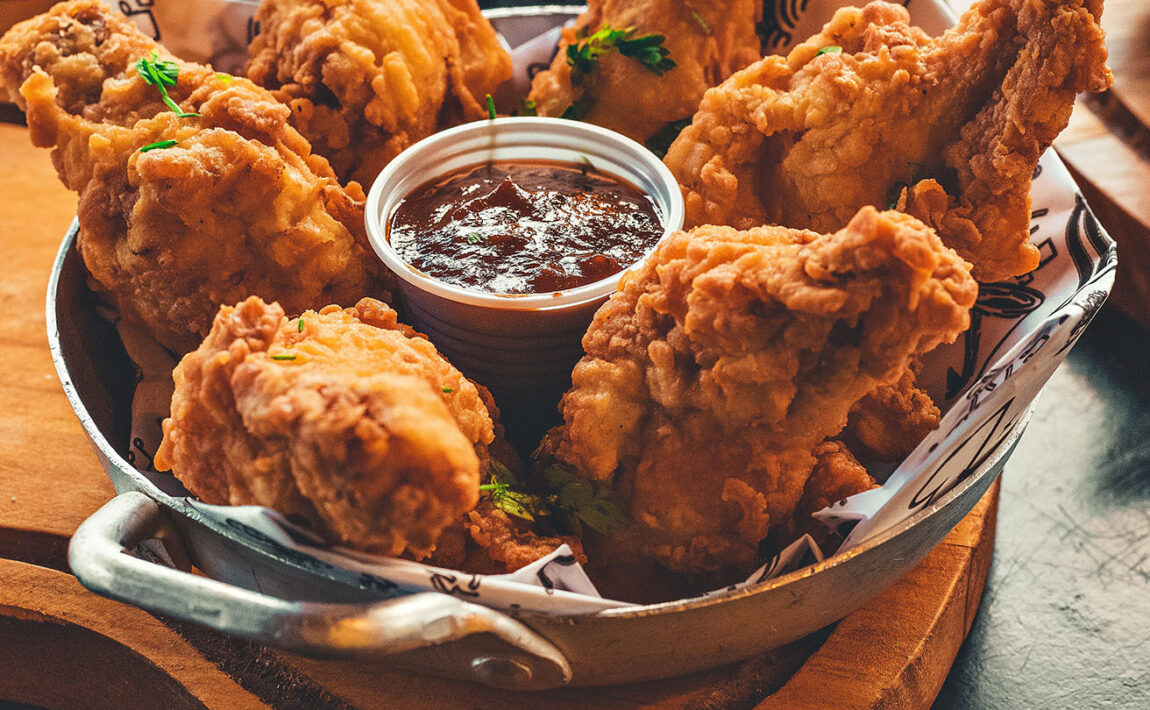 Tired of your usual festive nosh? Sorry, I mean crimbo grub, of course. Or… yuletide yummies…? Erm, anyway, the point is, people across the globe celebrate Christmas in all sorts of different ways and it doesn't stop at what we eat. 
So, take 10 unusual Christmas foods from around the world. 
Get travel lovers to vote for them on Instagram. What do you get? Here are the strangest (but most delicious) foods to eat this holiday season. Ranked from Russian shashlik to an epic showstopper from South Africa that is sure to shock your dinner party guests…
1. Oysters in France
In Paris, the world's your oyster – but you don't have to spend Christmas in Europe's most romantic city to enjoy these seafood snacks. You can find oysters at festive markets, plus your local fishmongers or the fancier supermarkets. Would they earn a spot on your Christmas dinner table? 
Okay fine, oysters might not be everyone's cup of tea. But do remember, they're in season between October and March. Now's probably the best they're ever going to taste! 
Plus, oysters can be eaten raw… which when you think about it, saves a LOT of time on the food prep. Grab a huge bucket of ice with champagne to serve alongside your luxurious oysters. Better yet, your party guests can do that while you crack on with cooking no.2 on our list… 
Poll results: 69% of you would give oysters a try on Christmas!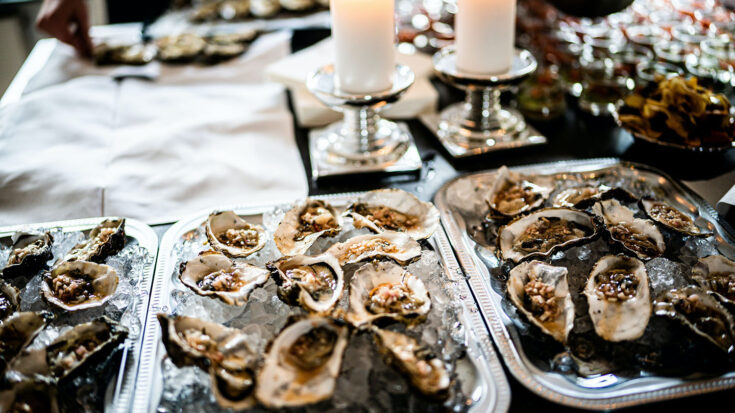 2. Shashlik in Russia
Shashlik is most often made with lamb, but no one would call the cops if you went for pork or beef when you make these Russian kebabs. Just make sure the meat is marinated for hours in a sharp, herby infusion before grilling over flame… okay? 
You might think it strange that Russia's Christmas dish features a barbeque. The average temperature in December falls below six degrees Celsius in Petersburg. But who could be against the communal act of gathering over a flame and sharing food? Even if there is a blizzard outside. Cuppa tea, anyone? 
Results: 78% of Contiki crew rate shashlik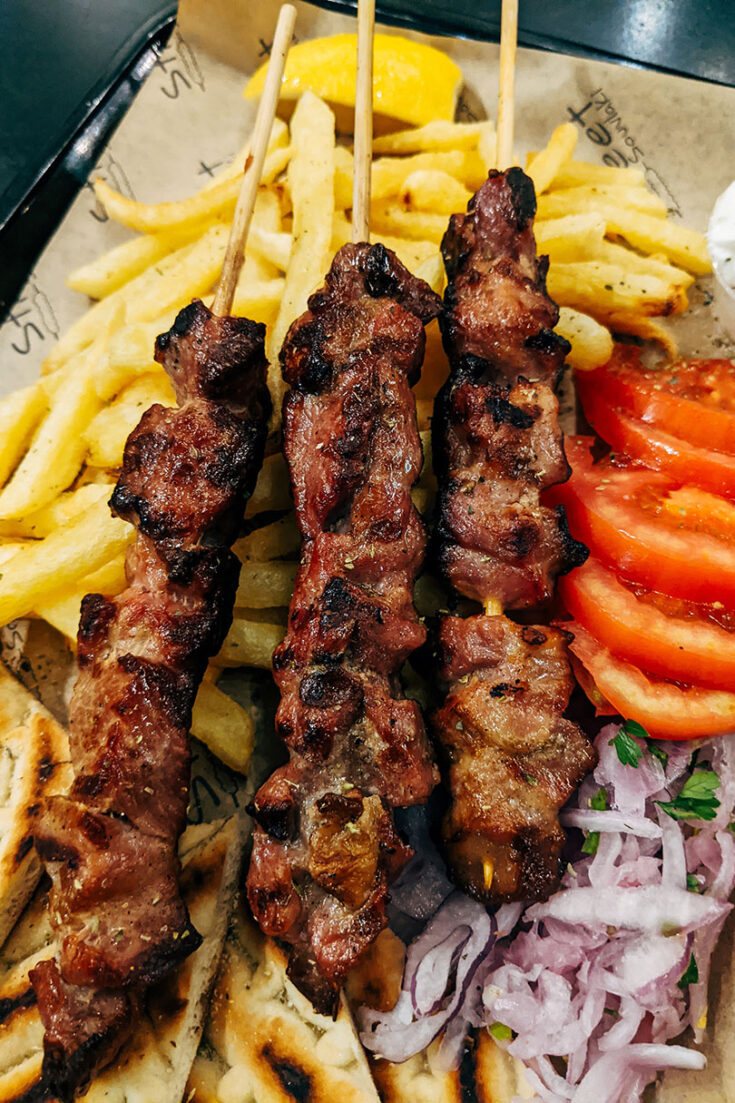 3. Fried chicken in Japan
Party bucket of KFC = Christmas dinner in Japan! And why not? It's crowd-pleasing, tasty, and great for sharing. 
The tradition began after a marketing campaign in the 1970s that popularised KFC as the go-to food for Christmas – including a santa hat-wearing Colonel Sanders!  We definitely wanna give this one a try, but it doesn't have to just be on Christmas… in all truth, fried chicken will be pretty popular in the early hours after New Year's Eve, too. 
Results: 80% reckon Japanese KFC festive extravaganza is the best Christmas food – that's the highest score of all. Not surprised, really…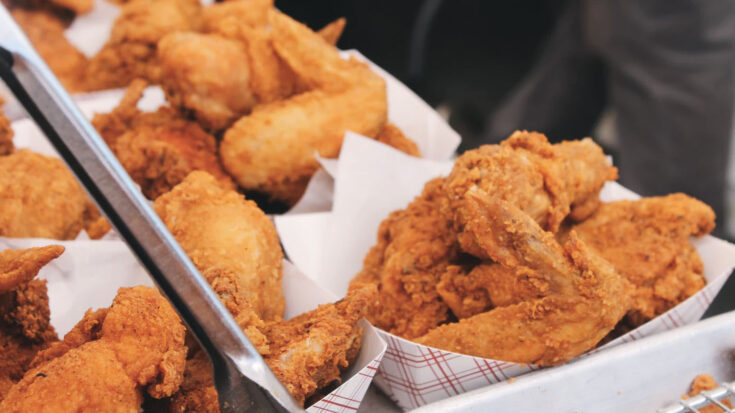 4. BBQ Surf & Turf in Australia
It's summer in Australia on the 25th of December, in other words, barbeque time. With the Pacific ocean and top-notch farming industry, Australia produces some of the tastiest food around – seafood and meat included! 
Tuna steak, huge glazed shrimp, grilled lamb kebabs, plus all the BBQ trimmings. Could it get better? Oh yeah, and of course it's gorgeously sunny and warm, with the blue sea in the distance while you serve up. We've said it once and we'll say it again… go to Australia for Christmas. Just do it! 
Results: 78% vote in favour of a BBQ surf and turf.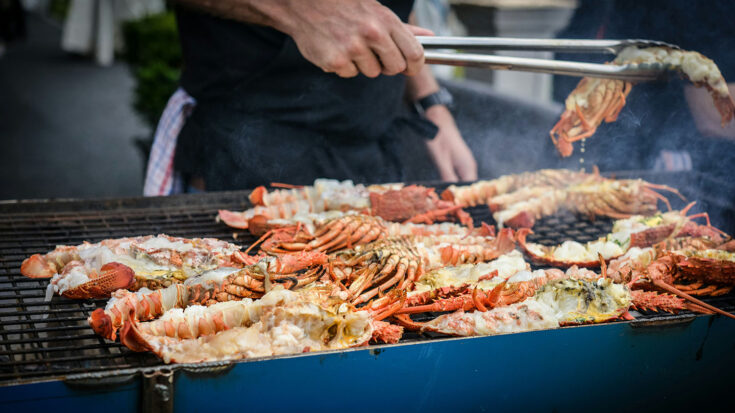 5. Duck & spring rolls in China
In China, the verdict might still be out on the best meal for Christmas – but everyone's pretty much decided that it should be a feast, whatever it is. Sharing food like roast duck, spring rolls and juicy jiaozi dumplings all grace the festive tables of Chinese families. 
Peking duck is super popular across most Chinese regions, served with fresh cucumbers, hoisin and crispy skin. Would you swap out your usual festive grub for this Eastern classic? 
Results: 56% of you love the sound of crispy duck for crimbo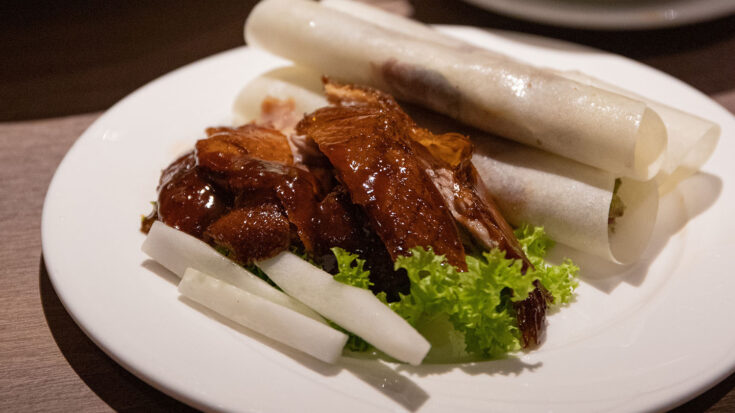 6. Julbord in Sweden
When it comes to Swedish julbord, think banquet. Five courses. Plenty of fish, including pickled herring, the national speciality. Plus separate callings for cold meats and cheese, hot food, and efterrätt… dessert to you and me. 
A julbord leaves you with room to experiment. Centuries of cold winters has slowly made pickled and preserved foods a delicacy in Sweden instead of just a traditional necessity. So be sure to have some nice pickled elements on your Christmas dinner idea list… radishes, cucumber, salmon, eel, you name it. 
Just be sure to serve some hot food too, otherwise your julbord will leave your guests feeling… bored. And not in a good way! 
Results: only 44% of Contiki crew would rustle together a julbord on Christmas!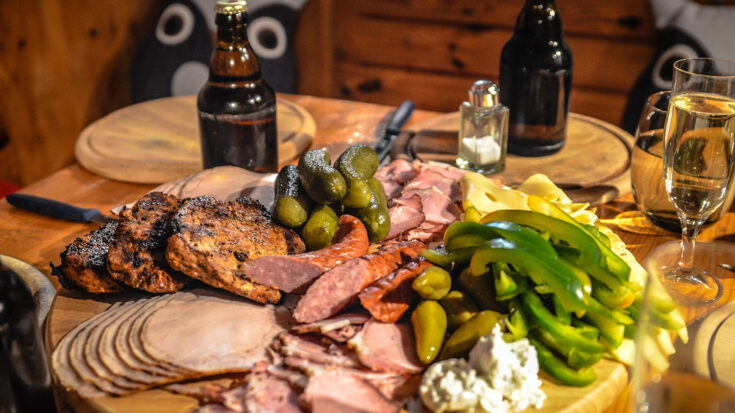 7. Suckling pig in South Africa
Okay, so it's pretty unlikely you'll have a firepit to cook a suckling pig on at home… but you never know! In South Africa, it's summertime at Christmas – so turkey, gravy, and potatoes will never do. 
A national delicacy, lechona is suckling pig, roasted on a spit, served with yellow spiced rice and salad or BBQed veggies. 
This one sure is a crowd-pleaser. The reality that you'll never be able to finish it on your own means the dish shines as the centrepiece of a community affair, enjoyed with family as well as friends and neighbours. 
Results: only 22% of voters could stomach a suckling pig!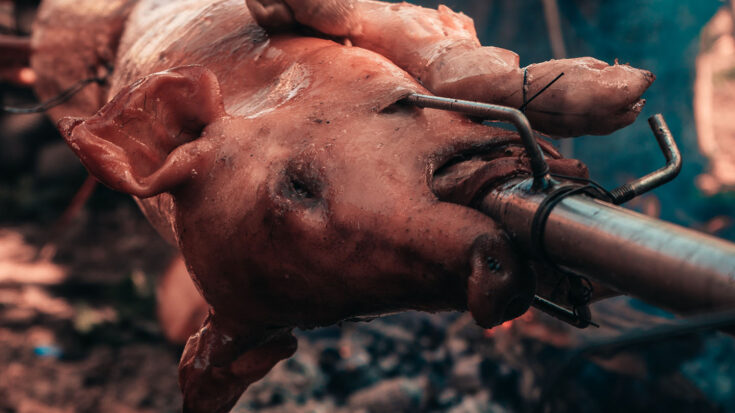 8. Snails in Czech Republic
It was Czech tradition to take a festive walk with family on Christmas Eve, before indulging in buttery bowls of garlic-infused snails – or escargot as they're known in France. But snails fell out of fashion around the Communist Era, when snails were considered too fancy and middle-class. 
In reality, it would surprise you how cheap and easy this dish is to prepare! Snails are one of the most unique tastes in the world and love or hate, this Christmas food will definitely linger long in the memories of your dinner guests.
Results: 31% of voters thought snails sound special enough for their festive meal!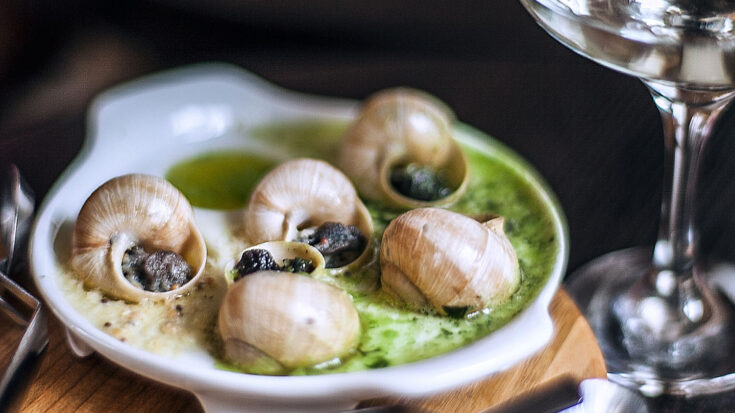 9. Brussel sprouts in the UK
In the UK, it's not all about turkey and gravy. Brussel sprouts are a must at Christmas, even though no one seems to like them… 
To be fair, most people seem to agree that 'when cooked well', sprouts have a firm place on the festive dinner table. Caramelised with bacon and lashings of butter? Go on, then. 
Results: Only 20% would go for sprouts on Christmas… the lowest on our poll!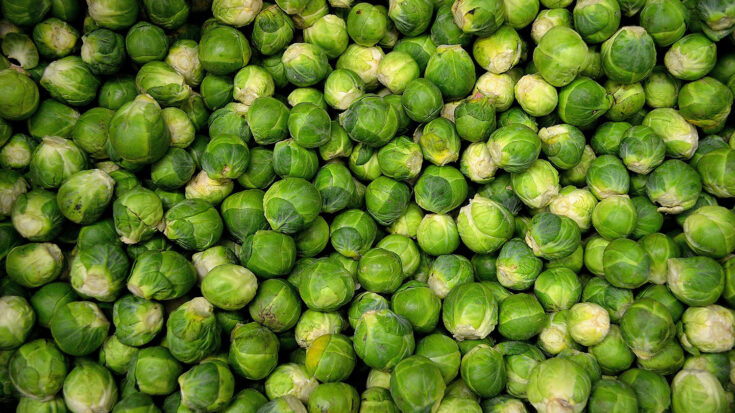 10. Carp in eastern Europe
Ever wondered 'is my carp fresh?' 
There's a high chance it will be if you're sampling some at Christmas in a Slovakian family home. It's tradition to buy a live carp and keep it in your bathtub for a few days, before cooking it for a fishy festive meal.
Other than a cute way to bond with your new pet, keeping carp in the bathtub is (loosely) rooted in science. It helps to flush out the carp's digestive tract over a few days, making the fish tastier and less likely to contain faeces (always a plus). The fish is usually breaded and fried, but grill it with lemon and herbs? Get my number and take me out sometime.
Results: 22% of voters would go out on a limb for a bit of carp!