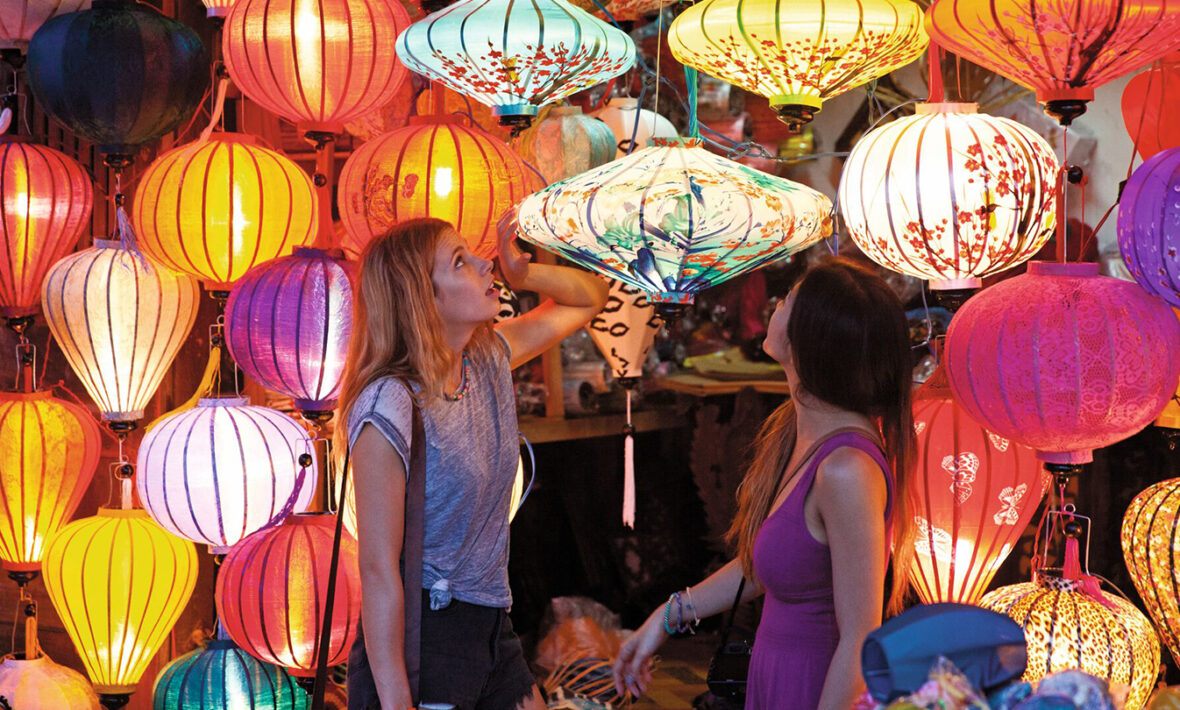 We're constantly dreaming of Vietnam. Lazy days sailing along Ha Long Bay. Having crazy clothes tailor-made under the warm lanterns of Hoi An. Fishing on the Mekong Delta. Getting our history fix in Hanoi and Ho Chi Minh. Oh, and who could forget the steaming bowls of Phở, light, fragrant rice pancakes and endless bánh mì baguettes. It's actually quite distracting.
What's more…there's never a bad time to visit, and the journey is as epic as ever. Especially on our epic Vietnam Experience. Yep, Contiki are in Vietnam, with all those dreamy sights, sounds and smells, topped off with the kinds of travel wins you only find with us. Here's why this is the ultimate way to experience this spellbinding country. 
More than places to sleep
Let's talk accom. We don't do grotty hostels here at Contiki, so you can expect plush hotels as standard. But we like to push things a bit beyond 'standard', too. That's why we've got two extra-memorable Special Stays in Vietnam.
First, in the country's unforgettable North, we visit one of the most iconic travel destinations in the world: Ha Long Bay. And sure, you could do a classic day trip, jostling with the selfie-sticks for a decent view of those iconic limestone karsts. Or…you could do it with Contiki. That means two dreamy days spent soaking up those views at your leisure on a traditional junk boat. (Junk boat doesn't do it justice – think a private cruise ship with historic charm). Not only will you get to enjoy incomparable sunrises and sunsets, explore the famous grottos and experience the bay closer than anyone else, you'll also get to spend some quality time with your Contiki crew (I've heard the on-board karaoke nights are pretty legendary).
Next up, the historic River of Time: the Mekong Delta. Here, we wanted to make the accommodation a local experience, too. So we take you to a traditional home stay, where you'll get to hang out with your Vietnamese hosts, meet their puppies, taste their home-cooked recipes, enjoy a musical show. Oh, and you can take a traditional wicket out onto the Delta and try fishing in the mud holes. Yeah, you'll get mucky, but travel experiences don't get much more unique, or authentic, than this.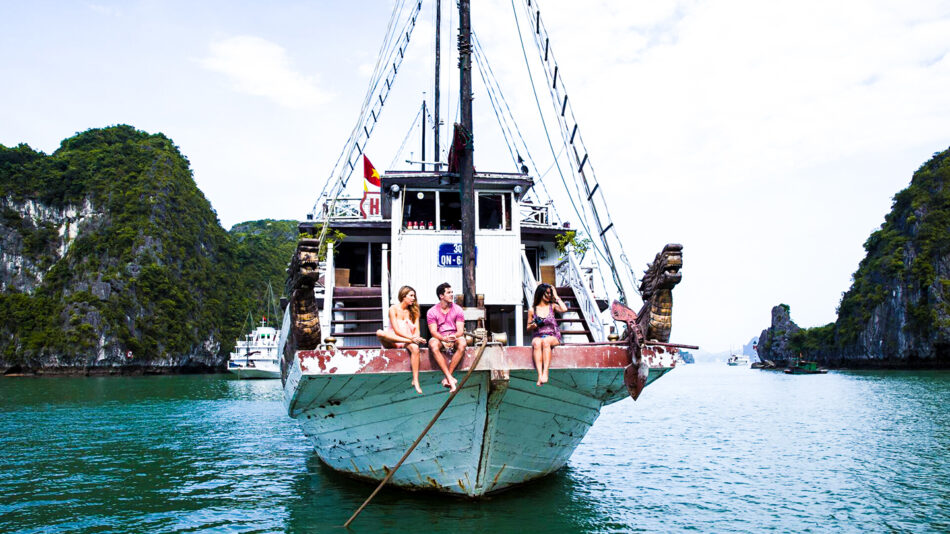 Fall for Hoi An
Heard of Hoi An? How do we begin to do justice to this place. Charming ancient tea warehouses and Japanese merchant houses align the river, lit from the glow of hundreds of lanterns. The aroma of coffee and Vietnamese coriander fill the air, live music spills out of the chic bars, and at every street corner leather craftspeople and tailors offer weird and wonderful custom-made goods.
You'll be joined in Hoi An (and everywhere else for that matter) by guides who live nearby, to show you the sights and sounds. And trust us, this is one of the most unique and unforgettable places you'll ever visit.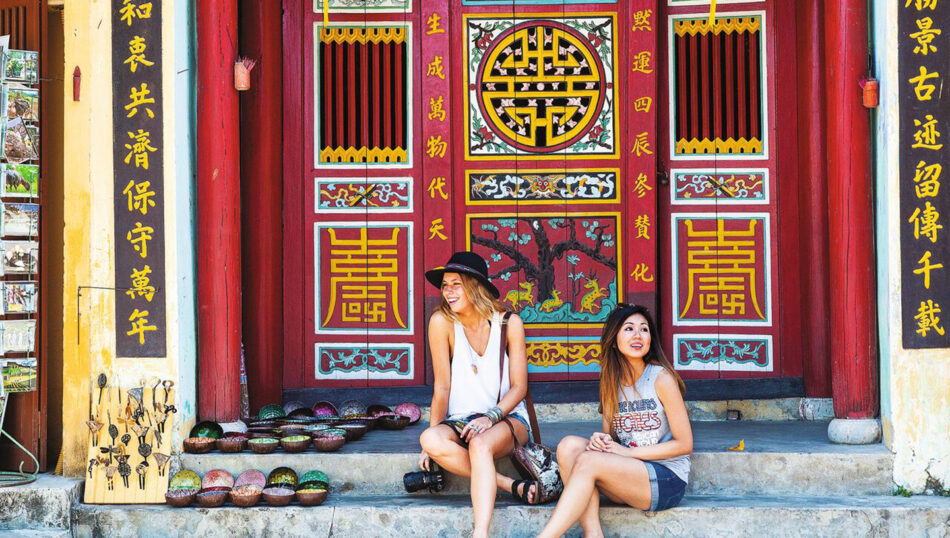 A feast for foodies
One of the best things about Vietnam is how each destination is tied to a stand-out dish. In Hue you can't miss Bun Bo Hue, a rich, spicy soup bursting with flavour. In Hoi An, you'll need to try Cơm Gà Hoi An (Chicken with vermicelli noodles), and so on. That's why we hook you up with Vietnamese guides (and expert Trip Managers) who know all about the local flavours and where to direct you for the best Phở or most unmissable bánh mì. There's also a street food tour in Hue and a cooking class in Hoi An for you to try your hand at whipping up all those delish aromas and flavours.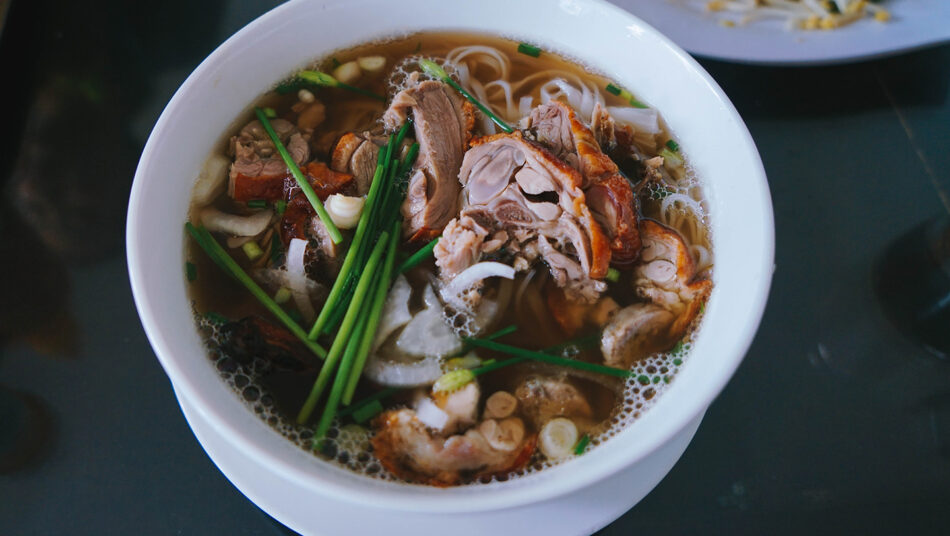 Explore two historical cities
Whether you're soaking in the French stylings of Hanoi's historic old quarter or learning about Ho Chi Minh's recent chequered past, there's plenty here for the history buffs. The stand out? An included visit to the Cu Chi Tunnels, where communist forces dug a network of tunnels under the jungles of South Vietnam and used them as crafty tools of Guerilla warfare in against the US. (You can walk through the tunnels yourself – but fair warning: they're not for the claustrophobic). After a visit here (and later, the sobering war remnants museum), it seems even more incredible that Vietnam has bounced back from napalm and civil wars to become what it is today: a vibrant, vivid ambitious country that will surely become one of your most loved destinations on the planet. See you in Ho Chi Minh?
View this post on Instagram