When Tim Burton's deliciously dark drama Wednesday hit Netflix last year it became an instant phenomenon. An invigorating remake of the classic Addams Family, it showcases the deadpan charisma of Jenna Ortega, as Wednesday Addams confronts all of the typical angsty issues facing High School students in Vermont. Except with, you know, more werewolves. 
If, like us, you gazed at all those gorgeously gothic filming locations and thought: "Where was Wednesday filmed?" you're in luck. Because Wednesday wasn't actually filmed in Vermont at all. It was instead shot in an entirely different continent: in the gothic beauty of Romania. According to director Tim Burton, Romania was a natural "fit into the Addams Family world," and though "trying to make Romania look like Vermont," was an "interesting challenge", it helped them find "lots of new locations."
Which locations, you ask? Read on for the top Wednesday filming locations you need to visit while exploring one of the most underrated travel destinations in Europe.
Cantacuzino Castle
Most of Wednesday series one takes place in Nevermore Academy, and its gnarly neo-gothic exterior is actually Cantacuzino Castle, situated in Bușteni, Romania – nestled in the Carpathian mountains. (Fun fact: it was once the summer home of Gheorghe Grigore Cantacuzino, Romania's Prime Minister. Quite a spooky hangout tbh). Today, as well as providing a suitably creepy exterior for Wednesday's Nevermore School, it's open to the public, providing tours of the building, surrounding gardens and even an art gallery.
Much of the filming for Wednesday happened in Bușteni during the depths of winter, giving it that starkly beautiful but slightly spooky aesthetic.
Palatul Monteoru & Casa Niculescu-Dorobantu
So that's Nevermore's exterior sorted. But where were the interior scenes filmed? For those, you'll have to travel to two other majestic Neo-Gothic buildings, Palatul Monteoru and Casa Niculescu Dorobantu.
Built way back in 1874, Palatul Monteoru (or Monteoru House) can be easily spotted in downtown Bucharest. Once the HQ from the Writers of Romania Union, it's now been transformed into a vibrant arts centre, replete with live music, fairs, and exhibitions. Nice.  
If you want to get you fix of even more Wednesday filming locations, then you'll need to head to Casa Niculescu-Dorobantu, home to the rest of Nevermore's interior shots. Another Neo-Gothic masterpiece found in Bucharest (see why Tim Burton chose this place now?).
Image source:Britchi Mirela @ Wikimedia Commons
Bucharest Botanical Gardens
Nevermore isn't just about the ornate interiors. It also features a stunning greenhouse that, yep, you can visit in Romania. And where better for a lush greenhouse than the Bucharest Botanical Gardens themselves? Despite (weirdly) being located next to an industrial centre, the gardens are home for 45 acres of verdant greenery, including towering pine trees, a lily pond and a herb garden. When it's not home to big-budget Netflix shows, locals treat this place like a park, strolling its lush lawns and admiring the tropical plants throughout the day.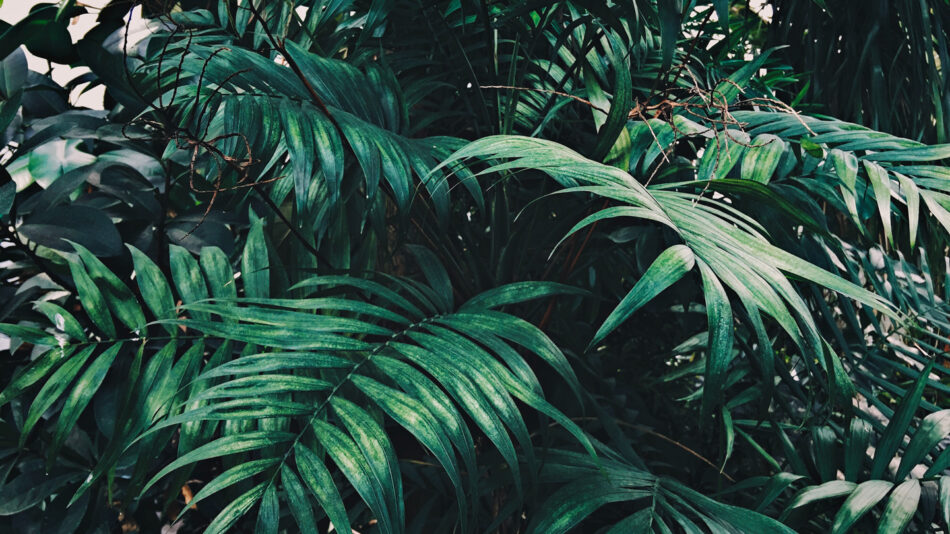 Image source:Stefan Gelescu @ Unsplash
Jericho, Vermont (but not really)
Wednesday is set in Jericho, Vermont. And that's a real place! But for Netflix's Wednesday, Tim Burton and the production crew decided to rebuild the entire town at the Bucharest Film Studios of Buftea.
Everything from the town square and its iconic coffee shop, to Pilgrim World, the sheriff's house and more were built within the studios to give a slightly more unsettling twist on Vermont's charming natural beauty. Speaking of which…those gorgeous shots by the glittering lakes? Nope, that's not Lake Champlain. They're shot at the lakeside spots of Brănești and Sterbei, in, you guessed it, Romania.