7 House of the Dragon Filming Locations you can check out IRL
Share
Game of Thrones is BACK. Well, not exactly. Set a 1000 years before Dani ever batted her eyes at Jason Momoa, HBOs prequel series House of the Dragon aired its debut episode in August. And as the tv show continues, we expect HoTD to have all the same sex, swords, intrigue and incest as George RR Martin's first TV adaptation (but with hopefully better writing than season 8). But really, as always, at Contiki we're in it for the epic travel porn (as opposed to, you know, the actual porn). Game of Thrones famously took us across Northern Ireland, Iceland and Croatia. But where is the new kid on the block filmed? Though some of the show was filmed at Warner Bro's Leavesden Studios, there's still plenty of beautiful backdrops you can visit yourself. So stay tuned, dear reader, for the House of the Dragon filming locations soon to be on everybody's bucket lists.
Cáceres, Spain
Game of Thrones famously shot most of its Kings Landing scenes in one of our fave cities, Dubrovnik in Croatia. But it also occasionally used a lesser known city: Cáceres in Spain. Well, this time around, Cáceres looks like it's taking it's spot in the limelight as one of the main House of the Dragon filming locations. And it makes sense. This really is one of Spain's most beautiful cities, with all the medieval charms that makes it perfect for GRRMs fantasy world. We're talking cobbled streets, ancient walls, turrets flanked by creepy gargoyles. If you want to step back in time (and visit one of the prettiest Plazas in the world), look no further than Cáceres this summer.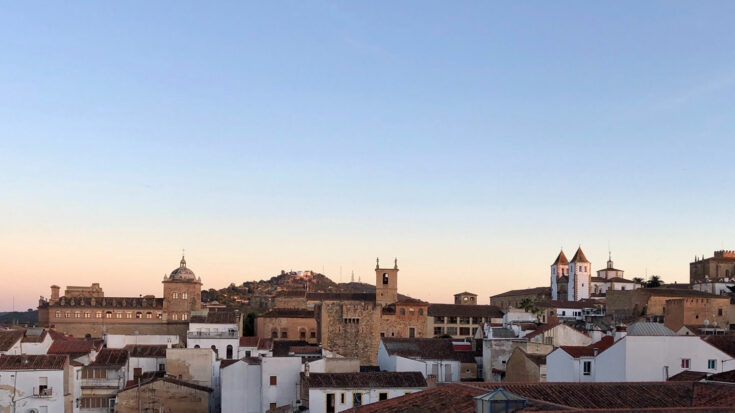 Cornwall, England
For all the House of the Dragon filming locations on this list, some of the more fantastical shots will be done in Warner Bros studios, Watford (you might recognise the studios. They also hosted a little-known indie series called Harry Potter). So it makes sense HBO are also making good use of all the natural splendour England has to offer.
And if you're looking for dramatic coastal shots, you can't do much better than Cornwall. HBO kicked off filming here back in April 2021, using an island castle called St. Michael's Mount, as well as Holywell beach and Kynance cove. If you're after scenery, surfing, and delicious food (Cornish pasties and ice cream are legit), then you should check it out before fantasy-lovers across the world catch on.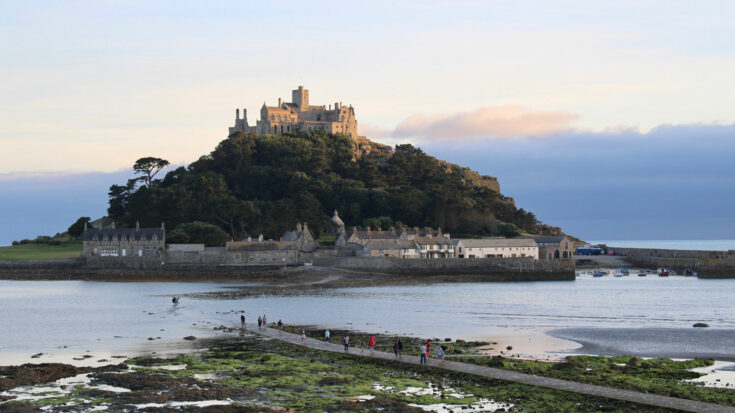 Peak District, England
Another epic English destination. For its next House of the Dragon filming location, HBO headed northwards (not quite to the wall), to use the dramatic rolling hills of the Peak District. If any locals were taking a walk last May and thought you spotted Matt Smith (that's Prince Daemon Targaryen to you and I), with a ridiculous blonde wig walk past, you probably weren't going crazy. The Peak District is also home to Cave Dale, where the gruesome crab kings acolytes take shelter.
Even if you're not Targaryen spotting, this huge National Park packs in moorlands, lush hillsides, valleys and lakes, and is a great place to get some fresh air and soak in all that natural beauty. Gets a bit windy though. Must have been a 'mare in that wig, Matt.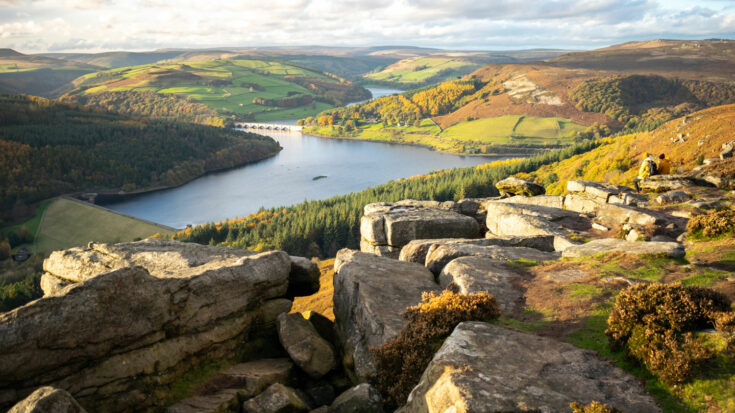 Trujillo, Spain
Another gorgeous medieval town, Trujillo boasts some of the best Roman ruins in Spain. Tourists don't tend to flock to these parts, but those that do will be rewarded with some seriously authentic Spanish food, from some top quality jamon monesterio, to Torta del Casar. The stunning medieval castles that adorn the hilltops make it easy to see why HBO singled it out as a House of the Dragon filming location.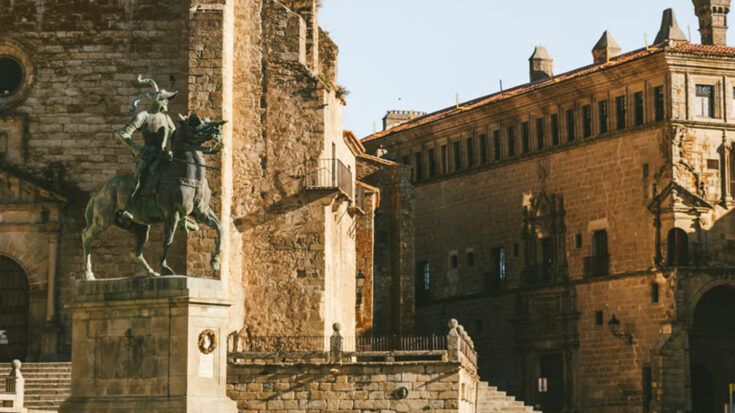 Surrey, England
Back to the UK, this time the quaint charms of the Surrey hills. This place has history (it was where the magna carta was signed around 900 years ago), but it's also pretty scenic, with natural woodlands, thames-side meadows and charming country houses. This is where HBO filmed the absolutely epic tourney in the first episode, so keep your eyes peeled during those bloody melees.
Monsanto, Portugal
In the early 20th Century Monsanto was named the 'most Portuguese village in Portugal." So that's probably why it's been so well protected by the government. The Unesco Heritage Site town is set against giant boulders (that sometimes form parts of the buildings themselves) and spills down a steep hill in an impossibly charming, colourful tumble. Potentially the spot for the ancestral seat of house Targaryen at Dragonstone, the famous mountain-top Castelo is a huge stone fortress that is said to even predate the Romans arrival, so it's easy to see why HBO scouted it out. Expect a dragon or two swooping around its crumbled walls when House of the Dragon airs in August.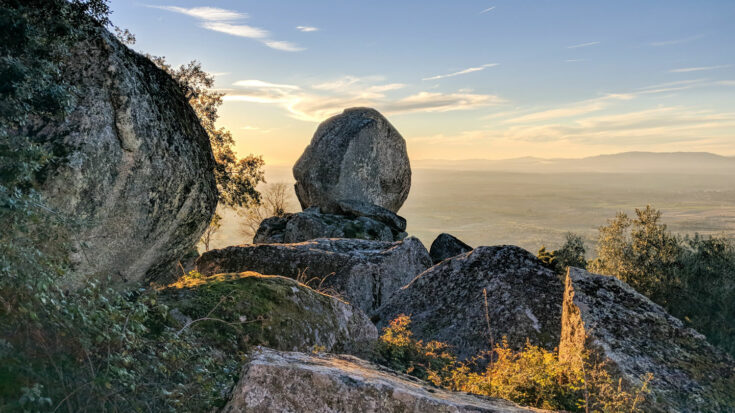 Cáceres, Spain
The very medieval and magical Spanish town of Cáceres is the perfect fit for GRRM's universe. So that's probably why location scouts picked it out to depict the winding streets of King's Landing, leading all the way to the infamous Red Keep. (You may recognise it from Game of Thrones, too, in which it starred as King's Landing when Euron brought his captives to Cersei).