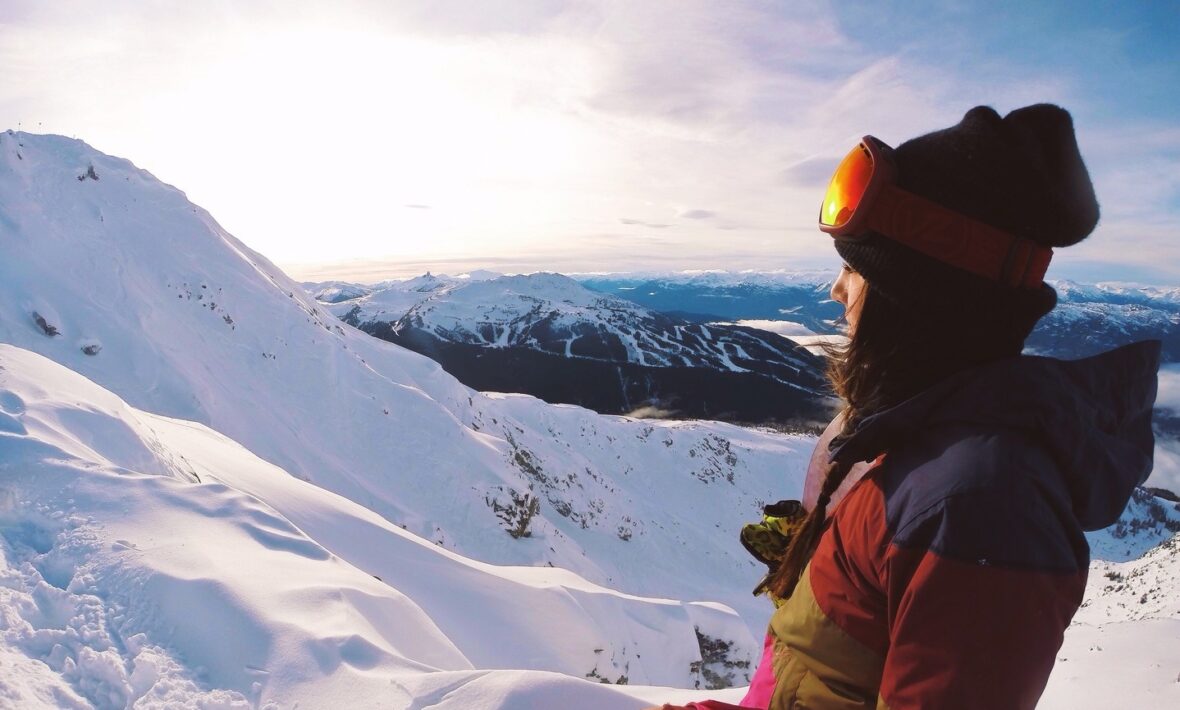 We're still enjoying the last sun-kissed days of summer, but snow season is just around the corner. Winter in Canada is spectacular, filled with adventures, and showcases some of our best and most unique activities. From the Rockies to the Rideau Canal, there's so much magic in a Canadian winter. And as long as you dress for the weather, a snowy and epic adventure awaits. Here are 15 Canadian winter experiences that you can start dreaming right now!
15. Dog Sledding
Dog sledding has been practised for more than a thousand years in Canada by our indigenous populations and was seen as essential for hunting, travelling, and transporting supplies. You can man your own sleigh with a pack of friendly and adorable sled dogs in many parts of the country.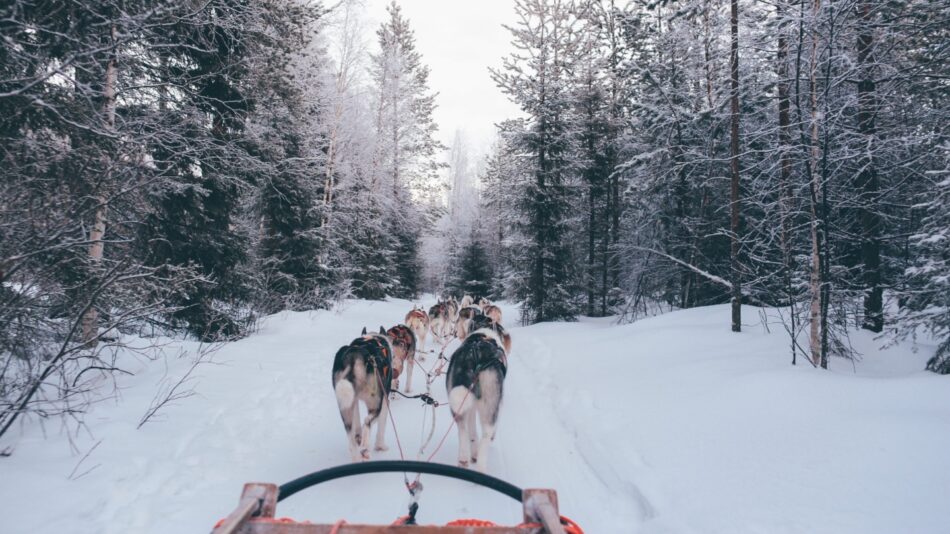 14. Ice Fishing
Our many bodies of freshwater throughout Canada make fishing one of our most popular wilderness pastimes, but our rods don't necessarily have to go into storage once the water freezes over. All you need is some bait, patience and a hole in the ice to try out this Canadian tradition for yourself.
13. Stay in an Ice Hotel
Is this top of the winter bucket list? As the only ice hotel in North America, Valcartier is the place for a once-in-a-lifetime sleeping experience where layers are most definitely mandatory. This hotel and its furnishings are made entirely of snow and ice, with the guest rooms hovering between -3 ° C and -5 ° C.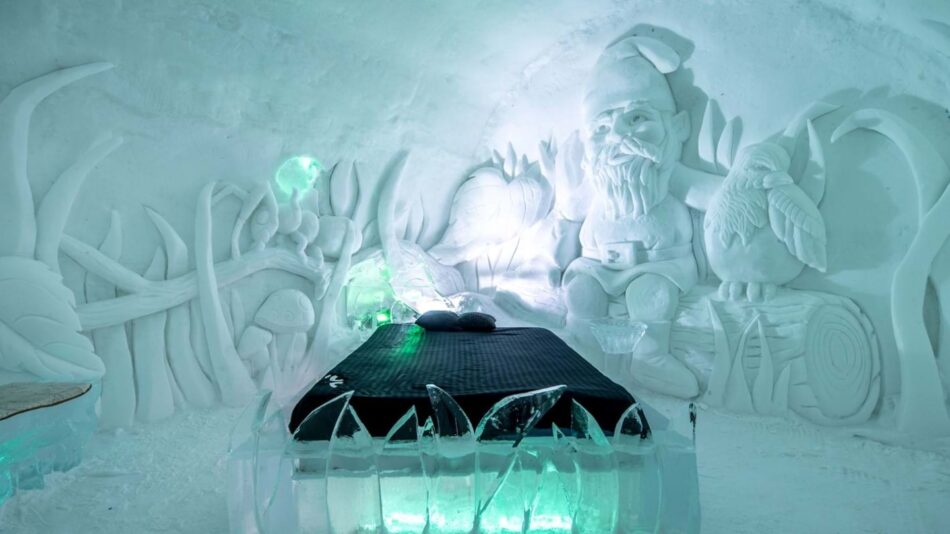 Image source:Valcartier
12. Cross-Country Skiing
If it's your first time exploring the world of winter sports, cross-country skiing is a great way to develop the skills needed before you hit the slopes. Not only is this a great work-out, it's also one of the fastest ways to get around in the snow – some Canadians even ski to work in winter. Hello, fun commute!
11. See the Northern Lights
Depending on your travel plans you can see the Northern Lights in many of the provinces or territories of Canada all year round. That said, you'll have the best chance during the winter and in more northern parts of the country. Banff and Jasper are two of the more southern cities where the lights have been seen on clear nights. These are perfect locations to combine another bucket list activity with some skiing.
View this post on Instagram
10. Snowboarding/ Skiing
As you can probably assume, in Canada, we take our skiing and snowboarding very seriously. And we're proud to claim Canada as having some of the best places in the world to do these sports. Whistler, Mont-Tremblant, Banff, Blue Mountain, Sun Peaks – the list is endless. Better just try them out for yourself to see!
9. Winter Carnivals/ Festivals and Markets
Winter in Canada wouldn't be complete without a visit to some outdoor celebrations in the snow. From the magical Christmas markets that you'll find in many Canadian cities, to the legendary Winterlude in Ottawa, and Carnaval de Quebec, – take your pick, and enjoy our Canadian take on the winter wonderland. Pro tip: poutine (French fries, cheese curds and gravy) and beaver tails (don't worry – just a pastry snack) make amazing portable festival eats in the winter!
8. Chase Frozen Waterfalls
Our many national and provincial parks provide a ton of waterfall viewing spots during the warmer months. Depending on how cold it is on a particular day, you can see the same waterfalls either frozen solid or producing snow in the winter. Spectacular.
View this post on Instagram
7. Snowmobiling
Snowmobiles are more than recreational vehicles in many parts of Canada – they're legit modes of transportation for many. Still, that doesn't make them any less fun to try whether it's for the first or the fiftieth time.  Either go off-road, or explore one of the many snowmobile-friendly tracks throughout Canada in the winter.
6. Icewine Tasting
Winter in Canada produces the perfect environment for this super sweet wine. It's made from grapes frozen right on the vine, right before they're harvested and turned into ice-wine. You'll find it in British Columbia, Quebec and Ontario.
4. Relax at the Spa
Your muscles deserve a good rest after all those winter adventures. The contrast of pristine snow with bright blue spa pools will put you in a wonderful wintery mood daily. Favourites like the Scandinave in Whistler always deliver on the relaxed winter vibes.
View this post on Instagram
3. Snowshoeing
It's a form of footwear that's been used by many indigenous communities within Canada throughout history. These genius shoes disperse your weight over a larger surface area, which enables you to walk over snow without sinking. They're perfect to take on a hike in wintertime and enjoy the natural beauty of Canada's great outdoors.
2. Eat all the Maple Syrup
Winter in Canada wouldn't be complete without a sugar shack experience and the chance to learn all about, and sample, some of our world-famous maple syrup. Try it frozen from the snow in the form of maple toffee, or on a giant stack of pancakes before a day out on the slopes.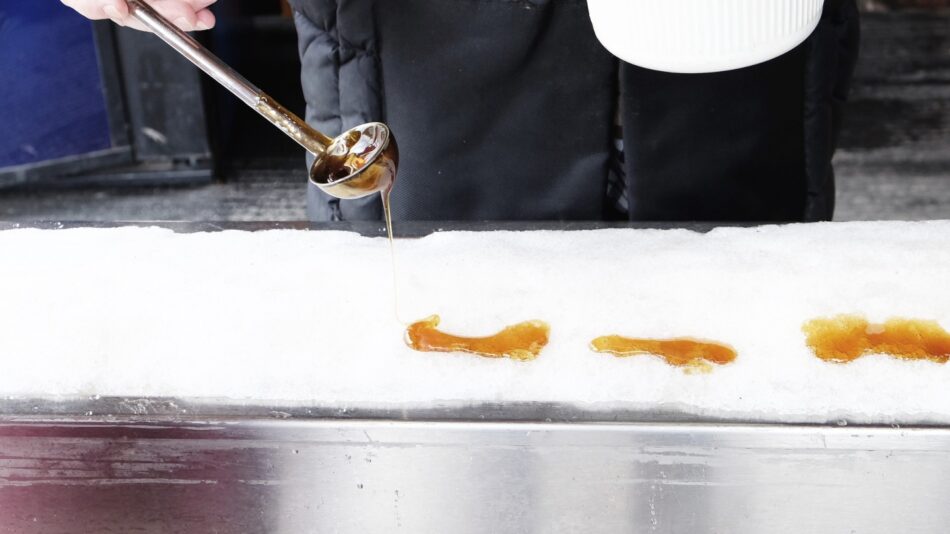 1. Lake or River Skating
Man-made rinks aren't needed for a skate session in Canada. Our cold temps make it safe to skate on many bodies of water around the country throughout winter. Some of the most famous and picturesque places to skate in the wild include the Rideau Canal in Ottawa (a UNESCO World Heritage Site and the world's largest skating rink) and Lake Louise in Banff.
View this post on Instagram
Ready to enjoy a real winter in Canada? Pack your best toque and check out all of Contiki's amazing Canadian trips!