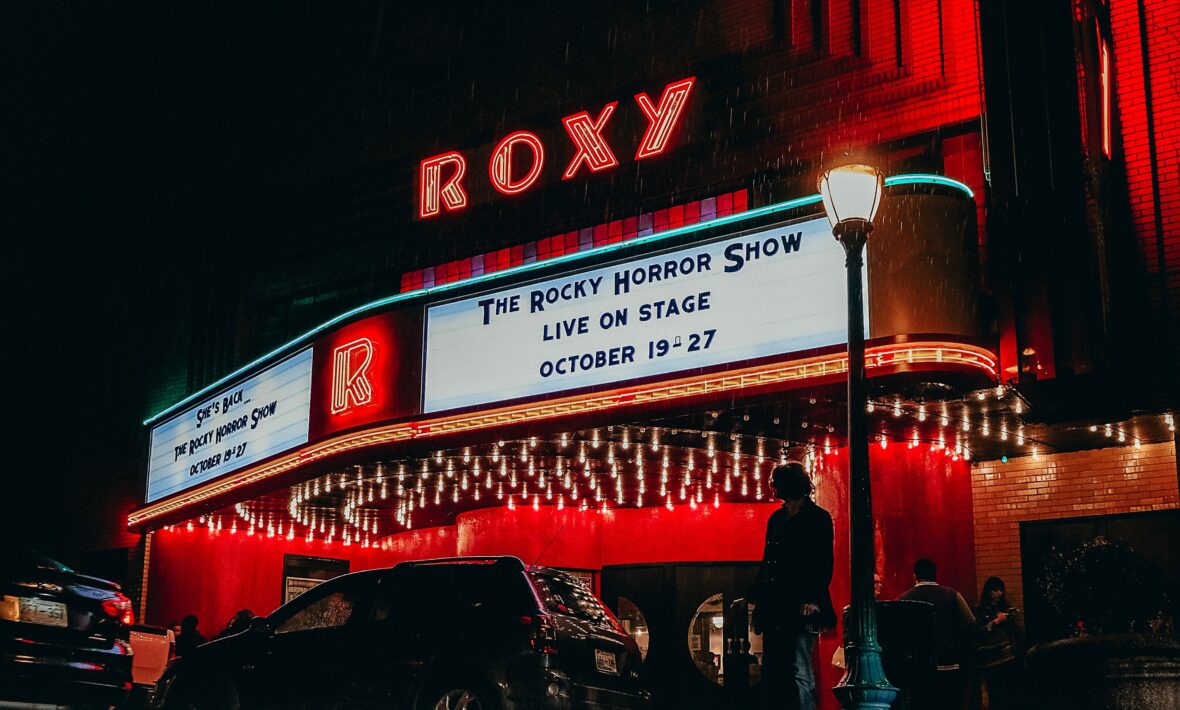 Whether it's drama, camp, deeply emotional, or motivational, LGBTQIA+ narratives in film have been a bold way to share queer storylines and history. Many queer films follow the history of the LGBTQIA+ community, such as 'Paris is Burning' and 'Pride,' while newer films focus on the individual queer experience and how queerness exists around the world in countless different ways. This list encompasses a wide variety of LGBTQIA+ films, exploring romance, love, community, discrimination, and so much more.
1. Moonlight
Cited as one of the best films of the 21st century, when Barry Jenkins' 'Moonlight' premiered in 2016, the world truly changed. Based on Tarell McCraney's semi-autobiographical play 'Moonlight Black Boys Look Blue', the film explores identity, masculinity, and sexuality throughout a young man's life.
Based in Liberty City, Miami, the film focuses on a young boy, Chiron, and his journey into adulthood. He experiences intense abuse from kids at school, as well as an extremely unstable home environment. We also see him explore his sexual identity in an intensely queer-phobic environment, and the fight to live freely and at peace.
The film was premiered at the Telluride Film Festival in September 2016, and then released nationally around the US in October, receiving amazing reviews all round. The film seemed to be a uniquely perfect blend of cinematography, story-telling, editing, and emotion. People were amazed by the acting of Trevante Rhodes and Mahershala Ali (who played the main adult characters), with Ali winning 'Best Supporting Actor' at the 89th Academy Awards, making him the first Muslim man to win an acting Oscar.
If you still haven't watched this groundbreaking film, we heavily recommend you do.
2. Paris is Burning
Despite its controversy surrounding the pay of the film's participants, it is undeniable that Paris is Burning is one of the most important pieces of LGBTQIA+ film history, and it has inspired much of pop culture today – unfortunately without the proper credit it deserves.
Paris is Burning was released in 1990, and followed key figures in New York's queer ballroom culture. It is now seen as the last piece of the 'Golden Age' of New York's underground ballroom scene, and its real life participants are now globally recognised queer icons.
The film interviews ballroom icons such as Pepper LaBeija, Dorian Corey, Angie Xtravaganza, and Willi Ninja. We learn about their lives, their ball houses, as well as the discrimination they face, and the love they have. As well as countless gag-worthy moments of classic ballroom runways. We also learn about shade, voguing, reading, ball categories, and so many other terms which now lie in the mainstream realm.
The film exposes the queer and trans, black and latino community that created the LGBTQIA+ spaces we have and enjoy today. At the time of filming, queer ballroom was not 'popular', and members were constantly discriminated against. The film, alongside societal movements, fought for the liberation of queerness in all forms, shapes, colours and sizes.
3. Blue is the Warmest Colour
Under its iconic French title 'La Vie d'Adèle', Blue is the Warmest Colour is a 2013 romantic drama film starring Léa Seydoux and Adèle Exarchopoulos. The plot is based on a graphic novel by Jul Maroh in 2010, under the same name.
The film follows Adèle, a French teen who explores her sexuality as a new presence, Emma, enters the scene. The film sets the scene with Adèle clearly being confused about her sexual identity, and her friend Béatrice is making it worse. She is then taken to a queer bar by openly-gay friend Valentin, and this is where she meets Emma, and I can't spoil the rest!
Despite its controversy surrounding the male director's depiction of queerness, it remains an important part of queer cinema – especially for the time, where LGBTQIA+ films often focused on the male experience and shied away from relationships between queer women.
The film was premiered at the 66th Cannes Film Festival, and received a standing ovation, prompting it to be screened in over 131 countries. The acting work of Léa Seydoux and Adéle Exarchopoulos were internationally celebrated, and the film became known for its moving depiction of sadness, anger, pleasure, and hope.
4. Pride
Pride is a historical comedy-drama film directed by Matthew Warchus. Since its release in 2014, it has been nominated for the 'Golden Globe's Best Motion Picture Award', a BAFTA for 'Best British Film', 'Best Supporting Actress' for Imelda Staunton, and 'Outstanding Debut by a British Writer'.
The film tells the story of a group of queer activists supporting the British miners strike in 1984, leading to the creation of the 'Lesbians and Gays Support the Miners' campaign. We learn the real and heroic stories of activist Mark Ashton, who spearheaded the campaign, as well as the stories bookshop owners of the iconic London bookshop 'Gay's the Word' – Jonathan Blake and Gethin Roberts.
Despite a somewhat slow start at the Box Office, Pride became nationally recognised as an invaluable piece of queer historical cinema. Peter Bradshaw from the Guardian titled the film as 'impassioned and lovable', with many other critics following the theme of queer solidarity and love throughout the film. Director Matthew Warchus managed to create an emotionally-moving, and raw historical film without commodifying or or misrepresenting the journey of the 'Lesbians and Gays Support the Miners' campaign. The film has been nominated for over 29 awards, and has won an outstanding 12 since its release in 2014.
5. My Beautiful Laundrette
My Beautiful Laundrette is undoubtedly one of the most important British queer films – released in 1985, the trailblazing film caused controversy for its depiction of an interracial gay relationship. It is now revered as a queer film pioneer, and was ranked by the British Film Institute as the 50th greatest British film of the 20th century.
We are introduced to London during the Thatcher years, and the film follows Omar Ali, a young Pakistani man living in South London, as he navigates the difficult social networks in the city at the time. Omar's childhood friend Johnny begins working at Omar's laundrette, and once again…I cannot spoil the rest!
While the film is heavily celebrated as a radical piece of historical queer cinema, it is also celebrated for its depiction of race, nationality and identity. As we watch the film we explore more about Omar's relationship with his culture, battles with racism, as well as homophobia.
The film was originally created for a low-budget space on Channel 4, but when it received intensely positive critical reception at the Edinburgh Film Festival, it was quickly distributed throughout the country and internationally. The laundrette where the film took place is know a certified piece of London's queer history, receiving a Rainbow Plaque in 2021.
6. Pariah
When Pariah was released in 2011, the film's powerful acting, messages, and emotions were immediately made clear – with some eagerly claiming 'legendary' status around its premiere.
We are introduced to Alike, (played by Adepero Oduye), a queer black teenager who identifies as a lesbian, and her journey through heartbreak, identity, friendship, and sexual expression.
Premiering at the Sundance Film Festival – Pariah was awarded the 'Excellence in Cinematography' Award… and this was just the start. Pariah was awarded the 'Best independent Film' and 'Best Breakthrough Performance' at the African-American Film Critics Association; the 'Outstanding Independent Motion Picture' Award at the 44th NAACP Image Awards, and the 'John Cassavetes' Award at the Independent Spirit Awards, just to name a few.
Pariah became nominated for over 20 awards, and has been ranked highly on many LGBTQIA+ film lists, notably 3rd on 'AutroStraddle's top 200 lesbian, queer and bisexual movies of all time' list. Adepero Oduye's performance as Alike became critically-acclaimed and the film sits today as one of the most moving, emotionally raw, and important queer films of the last 30 years.
7. Boys Don't Cry
Quite possibly the most heart-wrenching and emotionally-intense film on this list – Boys Don't Cry is a 1999 biographical journey based on and inspired by the real-life story of Brandon Teena.
Brandon was an American trans man who was brutally murdered in a horrific hate crime, and the film follows the story of his life in Falls City, Nebraska. We learn about the awful transphobia Brandon faced throughout his life, but also the love he shared along his journey of self-discovery and acceptance.
Boys Don't Cry was first shown at the New York Film Festival in 1999, and was instantly hailed as one of the best films of the year. The film was shared in countless other Film festivals following its success, and critics heavily applauded the work of Hilary Swank and Chloë Sevigny, who played Brandon and his girlfriend respectively.
The film swept at 72nd Academy Awards, as well as the Golden Globes, with Swank winning Best Actress. It became clear that Boys Don't Cry touched millions across the globe, and it was selected for preservation in 2019 by the US National Film Registry for its 'cultural, historic, and aesthetic significance'.
Definitely take a watch if you haven't already, but it's intense, so make sure you're in the right headspace!
8. Carol
One of the only period pieces on this list, Carol is a romantic drama based on Patrica Highsmith's 1952 novel 'The Price of Salt'. While film planning had been in the works since 1997, serval issues caused Carol to be released in 2014, and it was well worth the wait.
Plunged into the gritty streets of 1950s New York, we follow the life of Therese Belivet and her forbidden love with Carol Aird. In a world where homosexuality was still illegal, the pair face several troubles while together, and even get into legal trouble.
Carol's world premiere took place at the 2015 Cannes Film Festival, and swiftly was premiered at the Telluride Film Festival, New York Film Festival, and the BFI London Film Festival following its success.
The film received a 10 minute standing ovation at Cannes, with countless aspects of Carol being celebrated and critically acclaimed. The performances of the main characters played by Cate Blanchett and Rooney Mara; the cinematography, musical score and costumes were all highly-regarded for their supreme quality.
Since its release, Carol has had an intense queer cult-following, often referred to as the 'Cult of Carol', being nominated for a staggering 290 awards – winning over 100 of them. The prestigious New York Film Critics Circle awarded Carol the 'Best Film', 'Best Director', 'Best Cinematography' and 'Best Screenplay', an absolutely insane amount of accolades for a thoroughly amazing film.
9. Happy Together
Since its release in 1997, Happy Together established a strong fan base, not just in its home city of Hong Kong, but all around the world. Today it stands as a key creation of queer cinema, and is still celebrated, referenced and enjoyed in today's pop culture.
The film stars Ho Po-Wing and Lai Yiu-Fai, a gay couple living in Hong Kong, who are navigating a tough relationship in even tougher times. While migrating to a new country in hopes for stability, the couple run into more hardships and navigating their relationship becomes subsequently more difficult.
Happy Together shows us the sad truths we have all experienced in relationships, and how two people try to find communal peace while still wanting different things in life. The film was quickly given its flowers, while being regarded as one of the most powerful LGBTQIA+ films in the 'New Queer Cinema Movement' – marking the 1990s with the rise of independent queer films being released at the time.
At the 1997 Cannes Film Festival, Wong Kar-wai won 'Best Director' for his work on Happy Together, and the success prompted several global publications to write about and celebrate the film. The British Film Institute named Happy Together as the third best queer film of all time, and was ranked 71st on the BBCs 'greatest foreign-language films'.
10. To Wong Foo, Thanks for Everything! Julie Newmar
For being the first mainstream Hollywood film to directly depict and star drag queens, 1995's To Wong Foo is an iconic piece of LGBTQIA+ cinema history. While some films included actors getting into drag for the plot, To Wong Foo was the first to have openly-identifying drag queens being their unapologetic selves.
We are introduced to the dazzling and glamorous world of New York City's 'Drag Queen of the Year' contest. Queens Vida Boheme and Noxeema Jackson win a trip to Los Angeles, and alongside their baby queen Chi-Chi Rodriguez set off on a wild road trip to the infamous Hollywood Hills. The film also features countless local NY drag performers and queer artists of the time, including Lady Bunny, RuPaul, Coco Peru, Quentin Crisp, Candice Caine, and Lady Catiria just to name a few.
To Wong Foo absolutely wrecked the Box Office, landing at number 1 for 2 weeks in a row. While the queer language used during the film is somewhat limited due to the time of release, the film is celebrated for showing the love, support and camaraderie shared between fellow queens in clubs, contests and shows. The star actors, while not identifying as queer, were coached and trained in queer spaces by drag queens and LGBTQIA+ performers, creating memorable and historically relevant acting performers.
In the 1996 Golden Globe Awards, To Wong Foo was nominated twice – 'Best Actor' and 'Best Supporting Actor', for Patrick Swayze and John Leguizamo respectively. Actor John Leguizamo stated that if the film were to be made today, members of the LGBTQIA+ community should be given the roles, however the film stands as a pioneering queer classic of the 1990s.
For its time, it remains vital queer imagery on a national mainstream scale, and was invaluable to the growth of LGBTQIA+ based productions.