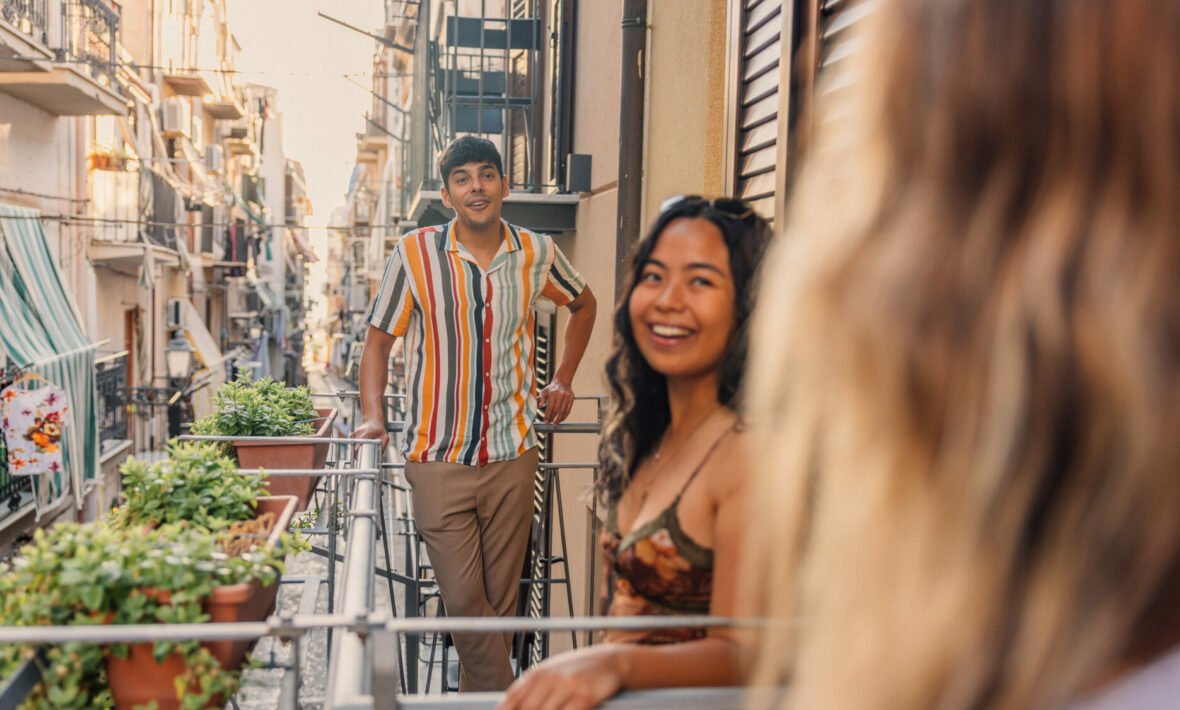 Let's be honest, no one goes travelling solo without the intention of meeting people along the way, or slotting into a travel squad while you're out there. But even the most intrepid of travellers would admit that making new friends on your own can be quite daunting. Enter solo traveller apps.
Step aside Tinder, these 10 friendship apps double as the perfect apps for travellers! They're here to ensure you don't end up as billy no mates on your next solo adventure… So, without further ado, and in no particular order, check out these apps and get cracking!
My Travel Portal
If you've booked a Contiki then you don't need to worry about apps – we've got the My Travel Portal all ready for you! This website serves as the perfect place to get all your pre-trip information sorted, getting any extra information, but also meeting your fellow travellers beforehand!
With the chat feature you can introduce yourself to the group and organise some meet-ups beforehand if any of you are at the starting destination a few days before your trip actually starts! Contiki is all about friendships, so we want to give you all the opportunities to make best friends for life as early as possible.
1. Hey! Vina
Born out of an all-women's creative collective, Hey! Vina seeks to unify women and help new friendships blossom. It's a social travel app all about making international friends abroad, and it's exclusively for women only. A profile quiz and description gets your started, and then you're well underway to finding the Dionne to your Cher as you discover the wide world!
This is especially perfect for any women embarking on solo trips who may be worried about their safety and wellbeing and want a gal pal to join them along the way.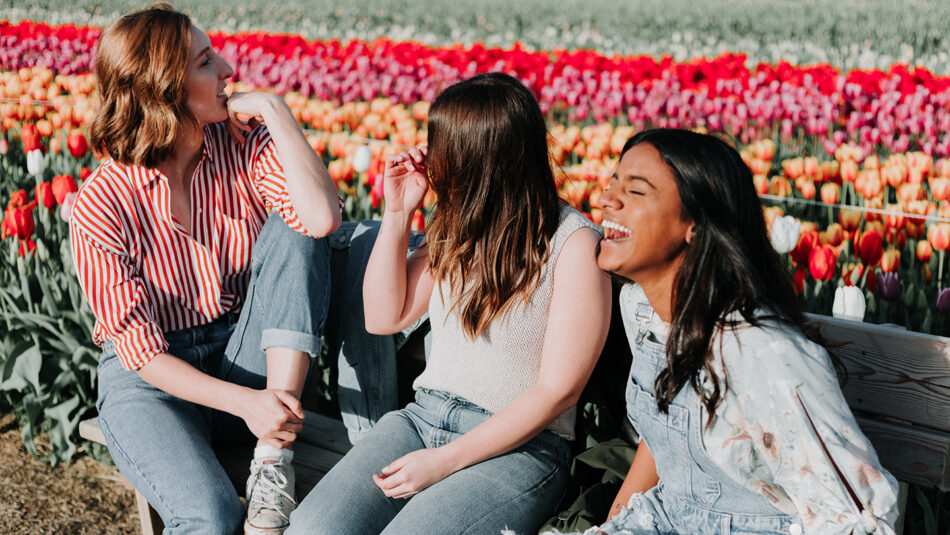 Image source:Contiki
2. Bumble BFF
Following the success of Bumble as a 'female-lead' dating platform, the company introduced 'BFF' feature to their apps to help people find platonic friends – or form a 'beehive' as they call it. 
It's difficult not to be drawn to the company's feminist ethos, and with over 3 million users world, Bumble BFF is a great app for finding travel buddies around the globe. And who knows, maybe your travel dates will turn into romantic ones, and you'll live a short whirlwind love affair?
3. Skout
One of our favourite solo traveller apps, Skout knows that meeting people can be tough, so they've created an answer – this is an app for the people, made by the people. Whether you're at a local concert, cafe, bar, or tour, this travel meet up app will be your guide.
Active in 180 countries and available in 14 different languages, Skout was created with the intention of being used by those bitten with the travel bug. It's like Tinder, but for friends!
The user interface evokes the magic of serendipitous encounters, which is what travel is all about, while providing many safety features to make sure travellers find real and genuine connections across the globe to partner up with on adventures. What more could a traveller ask for?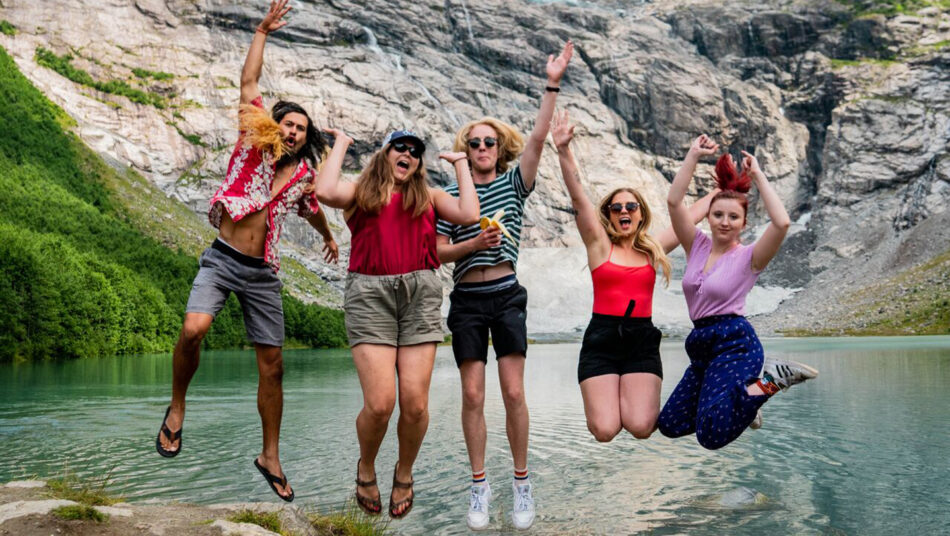 Image source:Contiki
4. Cliq
No matter the travel destination, everyone who goes to a new city wants a companion – this is where Cliq comes in and it really works as a travel friends app.
Every day, Cliq suggests up to 15 fellow travellers in the area who share common interests with you. The app then goes an amazing step further and suggests a local activity – be it grabbing a coffee from a Mom & Pop shop or checking out a trendy bar – for you to do together and get acquainted!
There's also a group feature, so you can meet more than one person at a time and create a real travel posse – almost like you're on a Contiki! There is a catch, though: the group chat that you and your match gets added to will disappear by the following morning, so it's clear Cliq really wants you to embrace spontaneity here! 
5. Meetup
Meetup.com started off as a website where people could locate and attend group activities organised by locals. Now, in app form, it's perfect for travellers looking for an immersive experience!
If you're in a new city and you want to get involved in some local activities, or meet a like-minded community – Meetup should be your go-to. Travelling to new places doesn't mean you have to put your social life on hiatus, it just means you get to make new friends and continue to do the activities you love all together!
Of all the solo traveller apps out there, this is definitely one you need to try.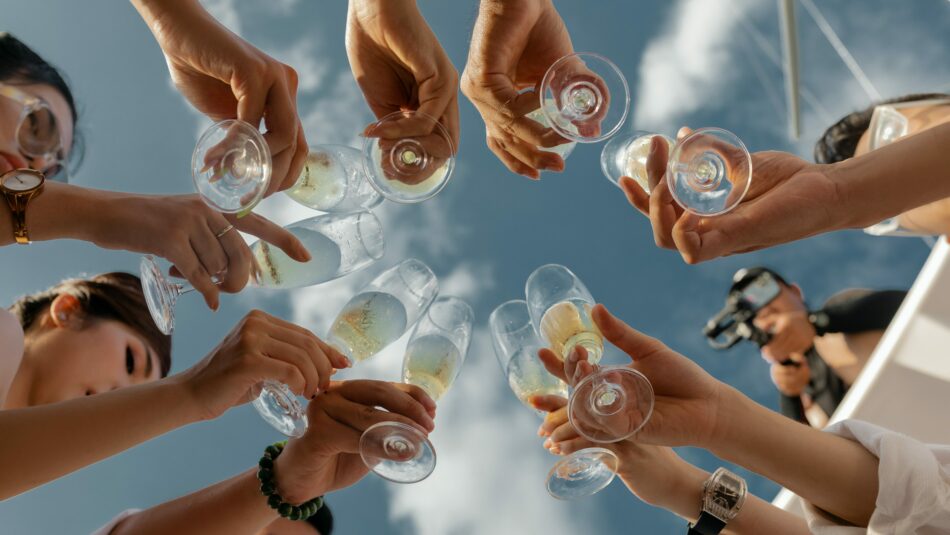 Image source:Contiki
6. Patook
The newest kid on the block, Patook allows you to make friends with people in your immediate vicinity so it's the ultimate app to meet travellers! Despite having a similar swiping system to Tinder, Patook is strictly platonic – and we mean really strictly.
The app actually bans flirtatious messages as soon as it detects them, indicating that it's a no romance zone, whilst also protecting users from those all too common unsolicited nudes.
Honestly it's a life saver: we all know the disappointment of making friends with someone on holiday only to realise they want something more…
7. Tripr
Armed with their tagline "plan who you'll cross paths with" Tripr sets the bar high for a solo traveller app. This is the app to have if you want to connect with other travellers while on holiday, on top of meeting the lovely locals. The app connects travellers from across the world who are heading to the same place, at the same time, who have similar interests and likes. Sounds good to us!
By inputting your upcoming trip dates and destination, no matter how long or short or what the nature of the trip is, Tripr will aid you in finding like-minded travellers on the same journey. It's a great one for those wanting to pre-plan and get hit the social scene as soon as they arrive! 
If you're looking for a backpacking soulmate, give Tripr a download.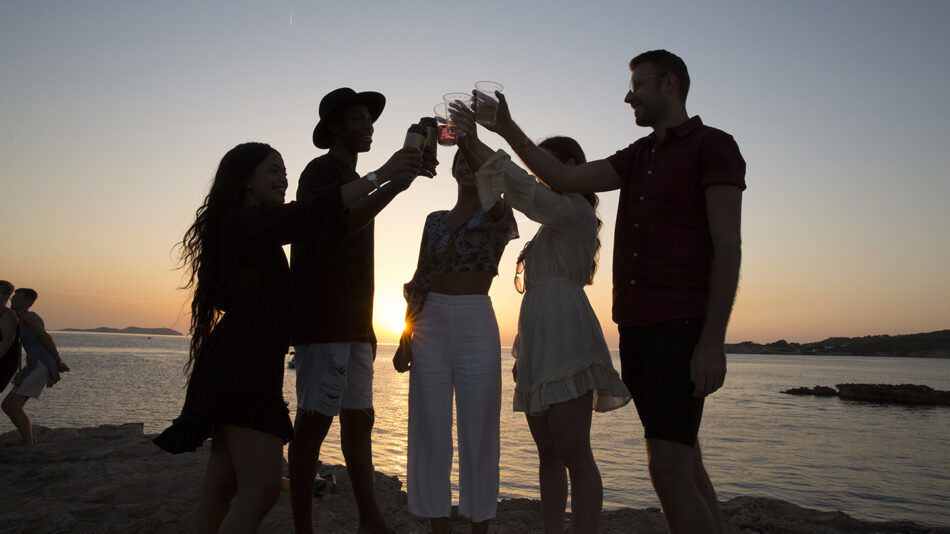 Image source:Contiki
8. GayBFF
This app was born out of a lack of platforms that provide a friend-making mechanic for the LGBTQIA+ community. If you're an LGBTQIA+ traveller who wants to quickly find connections within the community with no romantic expectations, GayBFF is a must-have.
Similar to other apps, you swipe left or right and "match" with other users in the area to become friends. You can then set-up a time and day and meet up to start your long-lasting friendship! GayBFF is also a great way to discover new activities, events and communities in the LGBTQIA+ scene abroad. It's all about expanding your horizons, right?
9. Couchsurfing
Couchsurfing is another in a long list of apps for solo travellers, but this one has the added benefit of landing you room and board for free! Forget booking hotels and hop on Couchsurfing instead. It's one of the most popular apps for like-minded travellers and hosts to meet world wide, and we highly recommend it if you're looking for a truly authentic holiday.
You'll be matched with a host based in the country of your travel destination, and not only will you be able to stay with them and save some money, but you'll hopefully make a friend. 
The benefit of being hosted by someone, rather than booking a hotel or an AirBnB, is that they know the place! A local host can teach you all about the cultural etiquette and local language of your holiday spot, and you won't end up having to look like a total tourist relying on Google Translate! Sounds like a win win to us.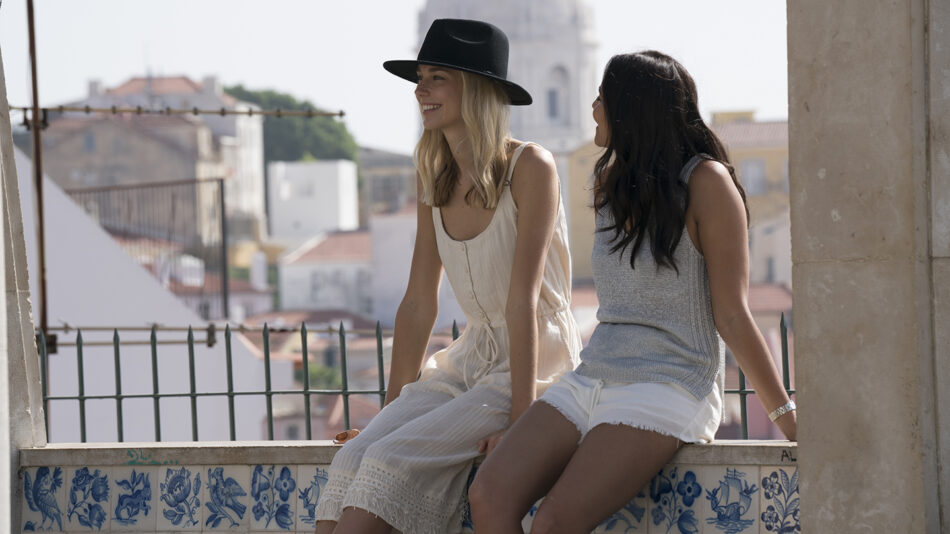 Image source:Contiki
10. Worldpackers
As far as apps for solo travellers go, this one's pretty much gold. Worldpackers is a solo traveller app which not only allows you to meet new people and make friends, but it can also help you develop your travel skills, such as learning a new language!
We love this one especially because it's an app that focuses on travellers giving back to the places and people they visit. One included feature of the app allows travellers to find a local host in exchange for some volunteering work. That way, solo travellers can get free accommodation while also helping out in the local communities. How wholesome is that?