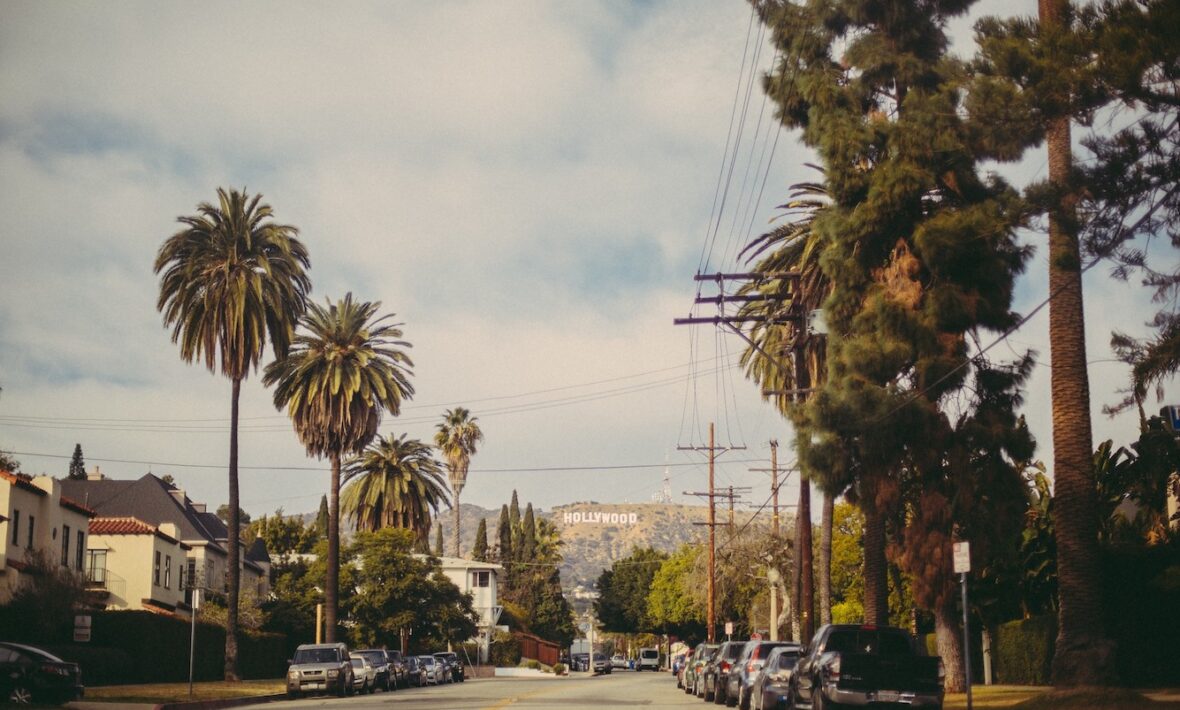 The Bachelor, now in its 24th season, is a reality TV show we love to hate. But we have to admit, it's one of our biggest guilty pleasures and we're a little bit obsessed. We continue to fall for Chris Harrison's "most dramatic season ever" guarantee. Every time we think it can't get more dramatic, the franchise delivers another episode full of tears, heartbreak and heartthrobs. Did you SEE Colton Underwood's fence hop, or Alabama Hannah's intense showdown with Luke? Of course, it's all made more entertaining by watching them travel to the world's most beautiful destinations.
Watching season after season of contestants globetrotting to dreamy destinations, we can't pretend we haven't thought about auditioning for the show. If you don't want to sift through Reality Steve's spoilers, but still want travel inspo based on where the cast visits, you're in luck! While waiting to find out if Pilot Pete finds his wingman, here are all The Bachelor destinations you need to visit in 2020…
1. Los Angeles, California
Every season starts with the appointed Bachelor/Bachelorette greeting all of the new hopefuls outside of the iconic Bachelor Mansion. It's not exactly in L.A., but it is in Los Angeles County on the outskirts of Hollywood, so it still counts, right? Plus, it neighbours Calabasas where other reality TV royalty (ahem, Kardashian family) owns homes and is typically where the first four episodes are filmed. Bonus for this season, Pilot Pete grew up just 10 minutes away! From the Hollywood Hills to pristine beaches, unrivalled festivals and the fantastic foodie scene, this coastal Cali city is waiting to be explored.
View this post on Instagram
2. Cleveland, OH
The first stop of their RTW trip this season sees Pilot Pete and his remaining 15 girlfriends of Episode #4 touching down in Cleveland, Ohio. Cleveland is a destination known for sports, culture and rock and roll. According to The Bachelor himself, the city's description of the US's "best-kept secret" is accurate. To explore it Bachelor-style, visit the Rock & Roll Hall of Fame, watch a Browns game at FirstEnergy stadium and road trip to the 'rollercoaster capital of the world' at Cedar Point. But maybe try to avoid a cringe run-in with your ex-boyfriend while on a date with your current boyfriend… talk about awkward!
View this post on Instagram
3. Costa Rica
Finally, by episode #5, The Bachelor goes global! With 12 bikini-clad bachelorettes in tow, they flew south to Central America to embrace la pura vida. Boasting dense rainforests, coral reefs and awe-inspiring wildlife, this hot spot will surely have you saying 'Viva Costa Rica!' In typical Bachelor fashion, Peter and his date take to the skies for aerial views of waterfalls and the famed Arenal Volcano. If you need us we'll be rolling our eyes and pretending we don't wish we could trade places with Sydney. Plus, there's no shortage of adventurous activities. From snorkeling and surfing to ziplining and catamaran cruising, this destination will take your breath away.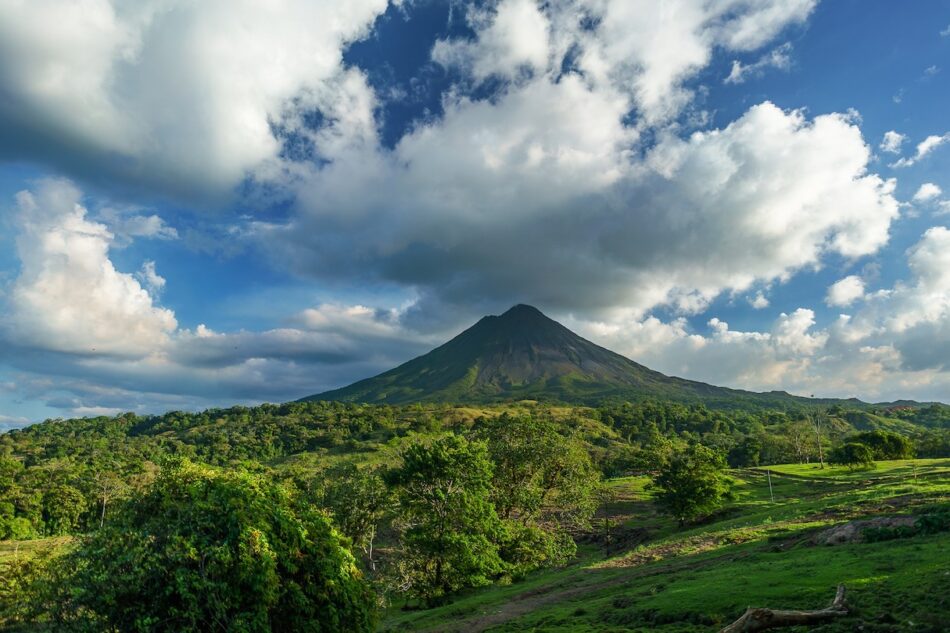 Image source:Contiki
4. Santiago, Chile
Santiago is surrounded by the surreal scenery of the snow-capped Andes mountains and the Chilean Coastal Range. The vibrant capital of Chile is one of the most amazing The Bachelor destinations, boasting lively Latin nightlife, creative cuisine and tons of activities to get your adrenaline pumping. Latin America is widely known for producing soap-opera-like 'telenovelas' (fun fact: Jane the Virgin is adapted from a Venezuelan telenovela). *Spoiler alert,* Pilot Pete takes eight lucky ladies on a telenovela date while in Santiago. Odds are the one-on-one dates will include plenty of magical moments, leaving you dreaming of following in the footsteps of the cast's Patagonia Trail.
View this post on Instagram
5. Lima, Peru
Pisco Sours, views of the Pacific coast and a meticulously preserved colonial center, the historical city of Lima has so much to offer. With six remaining contestants, Peter's week in Peru is filled with three one-on-ones and a group date. Good news for us, expect lots of stunning shots of this captivating capital. Rumour has it, the cast isn't actually allowed to eat while filming their loved-up dinner dates. Luckily for you, that rule doesn't apply, so we recommend indulging in ceviche, anticuchos and picarones while uncovering Peru.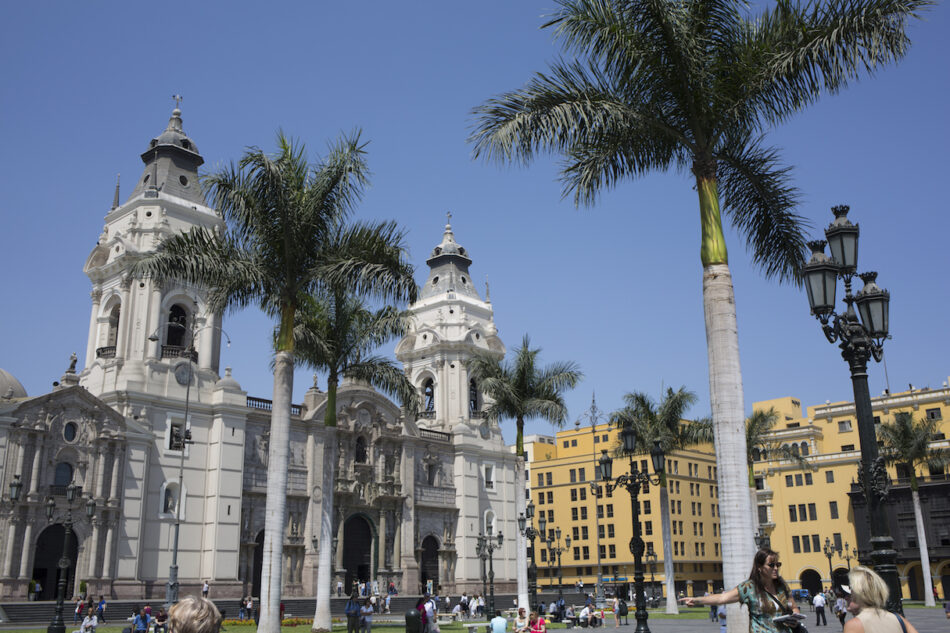 Image source:Contiki
6. Hometowns – USA
In the much-anticipated hometown episode, Peter visits the families of his final four. Expect some uncomfortable conversations, confrontations and conflict while he navigates meeting the loved ones of each girlfriend. AKA: this is the episode where he asks each of the four dads' permission to marry their daughter. According to Reality Steve, this season he spends time in Auburn, Alabama, Virginia Beach, Virginia, Knoxville, Tennessee and Des Moines, Iowa. Fingers crossed he doesn't crash and burn!
View this post on Instagram
7. Australia
The final destination on this whirlwind journey brings Pilot Pete and the remaining three girls to Australia. Of all The Bachelor destinations, this one might be the the most epic. Though the country recently faced some turbulence, there are many areas that remain unaffected. Better news: supporting the local economy through tourism is actually one of the best ways you can help! From its awe-inspiring Outback and ancient rainforests to its legendary beaches and iconic Whitsunday Islands, it truly is a magical spot you have to see to believe. And you never know, you could even meet the Aussie cutie of your dreams!
View this post on Instagram