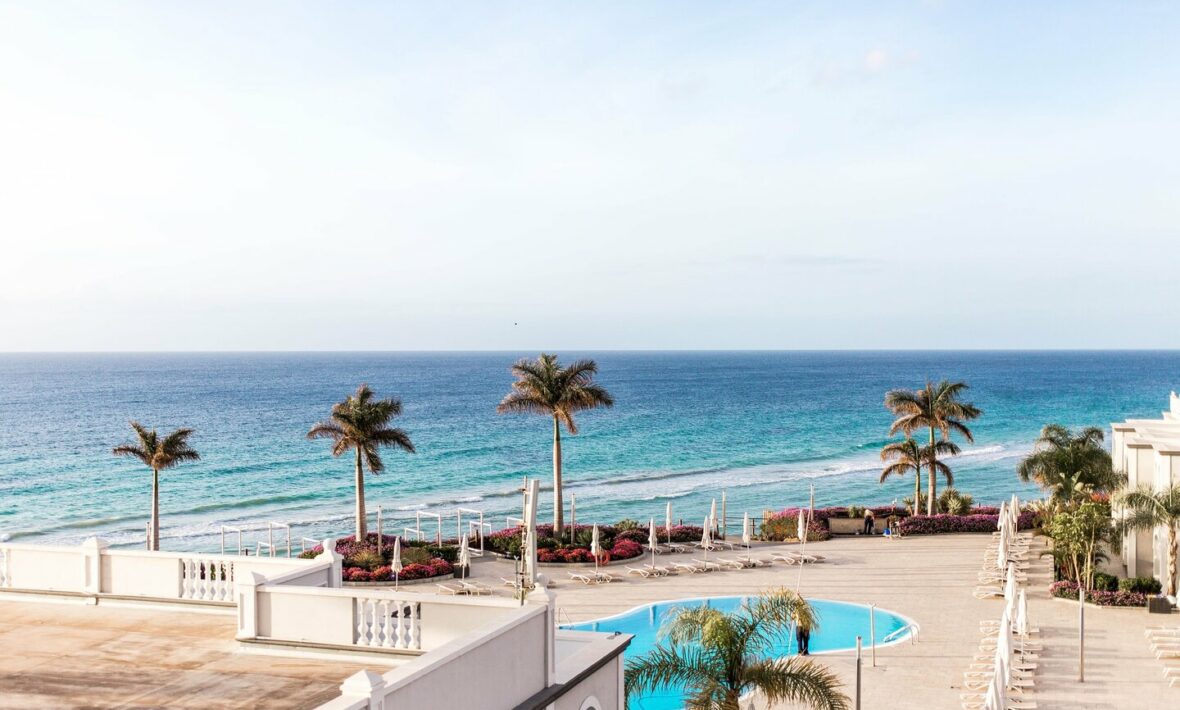 Often described as the world's greatest holiday destination, Spain captivates not only through its architecture, museums, or food scene, but also through its beautiful, award-winning beaches. 
With over 5,000 kilometres of coastline and 566 blue flag beaches, this European country offers enough diversity to satisfy any beach lover, whether they're looking for crystal clear waters, white sands, a vibrant nightlife or a more secluded island experience. Here are 10 of the best beaches in Spain you should add to your bucket list right now:
1. La Concha, San Sebastian
La Concha is one of San Sebastian's main attractions and also one of the most popular and photographed beaches in Europe. The shell-shaped bay of La Concha boasts two beaches, an island and a waterfront promenade with lots of shops, restaurants and artwork that you can admire. It's the most centrally located beach in San Sebastian, which makes it really convenient to visit the city and go for a swim whenever you feel like it.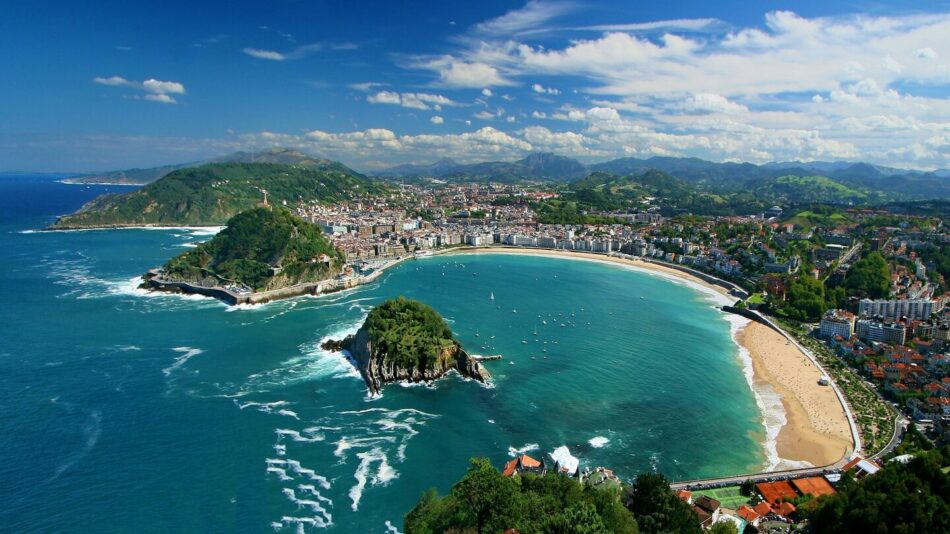 Image source:Photo by ultrash ricco on Unsplash
2. Cala Es Talaier, Menorca
Located south of Ciutadella, Cala Es Talaier is one of the most beautiful untouched beaches you can find in Spain, with crystal clear turquoise waters surrounded by a green forest and 'gram-worthy rock formations. 
You can reach this hidden gem from Son Saura beach or from Cala en Turqueta by foot, in 20-25 minutes. There are no beach bars or facilities though, so be careful to bring some sunscreen and water with you.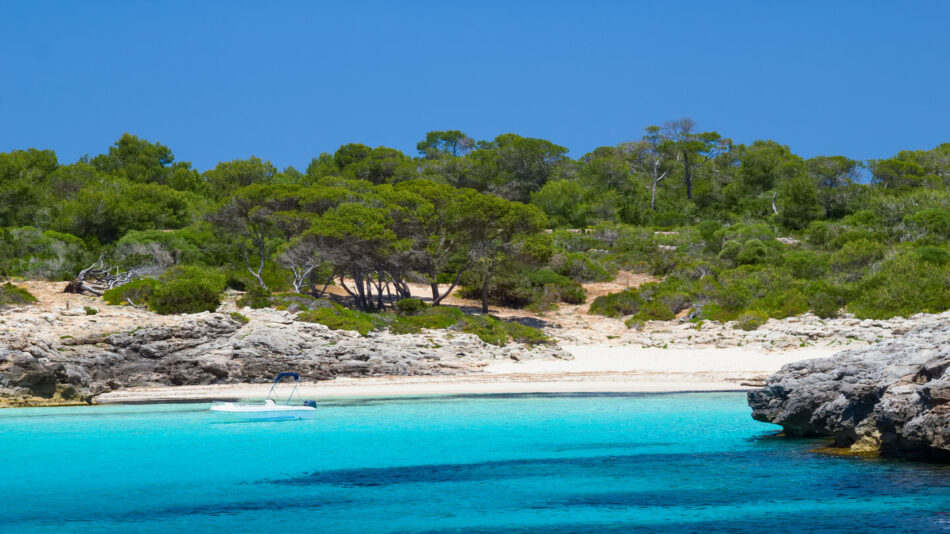 Image source:Photo by TURESPAÑA
3. Platja de la Fragata, Sitges
One of the most centrally located beaches in Sitges, Platja de la Fragata is popular with families and young people alike. While it's often times crowded, the cleanliness and the great range of activities make it worthwhile. If you're a sports lover, you can come here and enjoy some volleyball, rent pedalos or check out the beach nautical club located under the church of Sitges, where you can learn how to sail, surf, go kayaking or paddle surfing.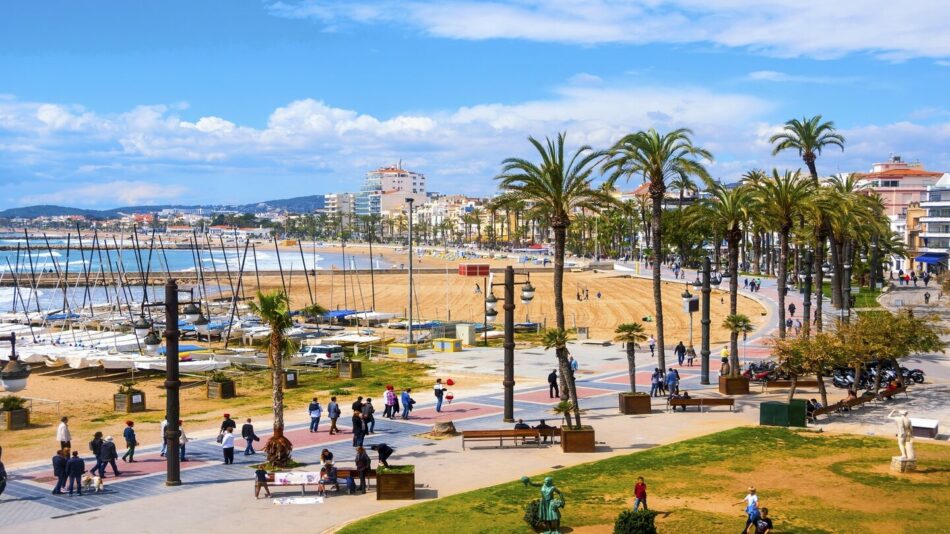 Image source:Photo by TURESPAÑA
4. Es Trenc, Mallorca
The beach of Es Trenc is on the southern side of Mallorca and is famous for its white sand, turquoise waters and Mediterranean vibes. It's one of the best beaches in Spain and while there are no water sports available here, it is however a great place for snorkeling enthusiasts, so be sure to pack your goggles and get ready to discover the beautiful underworld off the southeast coast of Mallorca.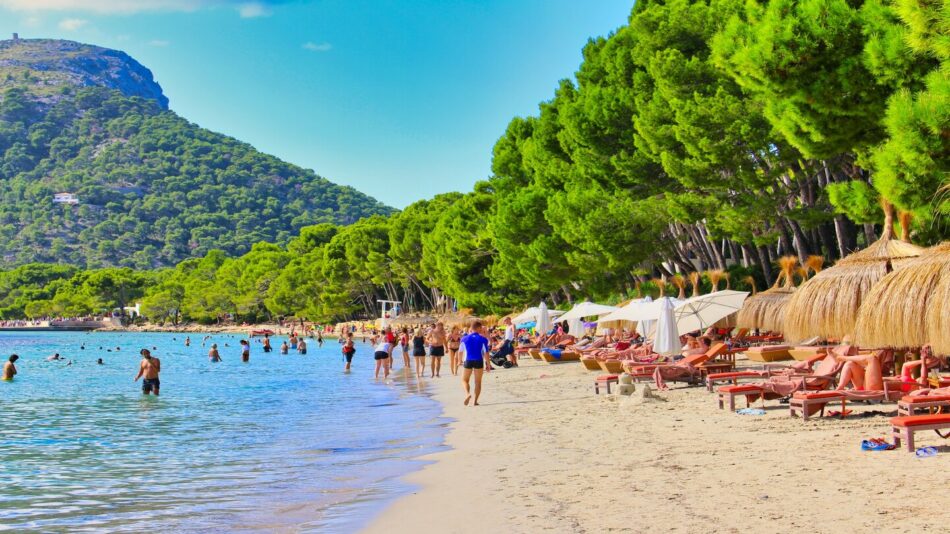 Image source:Photo by DJ Nick Otronic on Unsplash
5. Playa Las Arenas, Valencia
Playa de Las Arenas is a favorite destination both among local and international tourists alike. Travelers that come here often say that it's one of the liveliest beaches they've been to, that it's got a wide range of delicious restaurants and eateries, it's extremely accesible from the city, but also that it's very clean and well maintained.
There's lots of amazing experiences to try here, from stand up paddle boarding, windsurfing, sailing, enjoying some tapas or a cocktail at sunset, cycling or roller-blading on the promenade or simply sunbathing.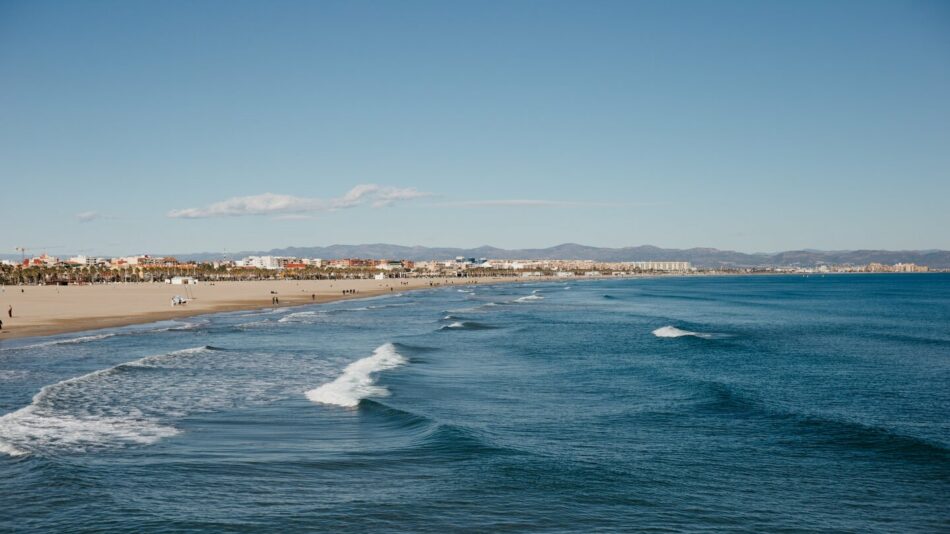 Image source:Photo by Joppe Spaa
6. Playa del Moro, Canary Islands
Playa del Moro is a beach in Canary Islands, located in close proximity to the Corralejo Natural Park, a protected area in Fuerteventura stretching for 7 miles. This small stretch of golden sand that makes up Playa del Moro is flanked from both sides by black lava rocks and sand dunes, creating a charming cove-like effect.
Unfortunately, there are no facilities on the beach, so we do recommend bringing your own umbrella, water and food with you. 
Surfing conditions here are great and there are beginner classes available on the beach, which we do recommend trying out.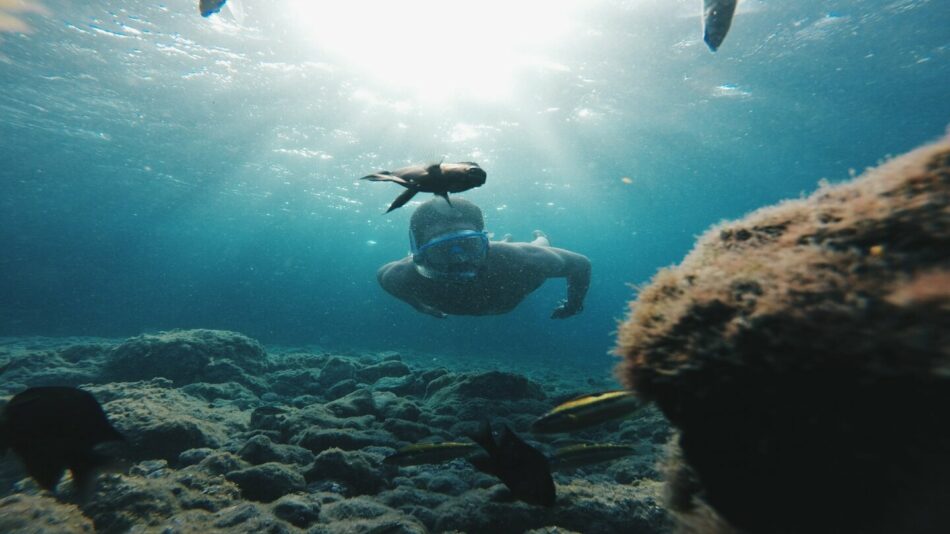 Image source:Photo by Cristian Palmer on Unsplash
7. East Side Beaches, Marbella
Whatever Marbella beach you choose, you will not go wrong, but if we have to recommend one, the most famous option is definitely El Cable Beach. It's frequented by lots of tourists, though not as crowded as the ones closer to the city center. The facilities are also a great selling point. You will find sunbeds and parasols to rent, and there's a wide range of beach bars at your disposal where you can sip on some cocktails and enjoy the warm summer breeze.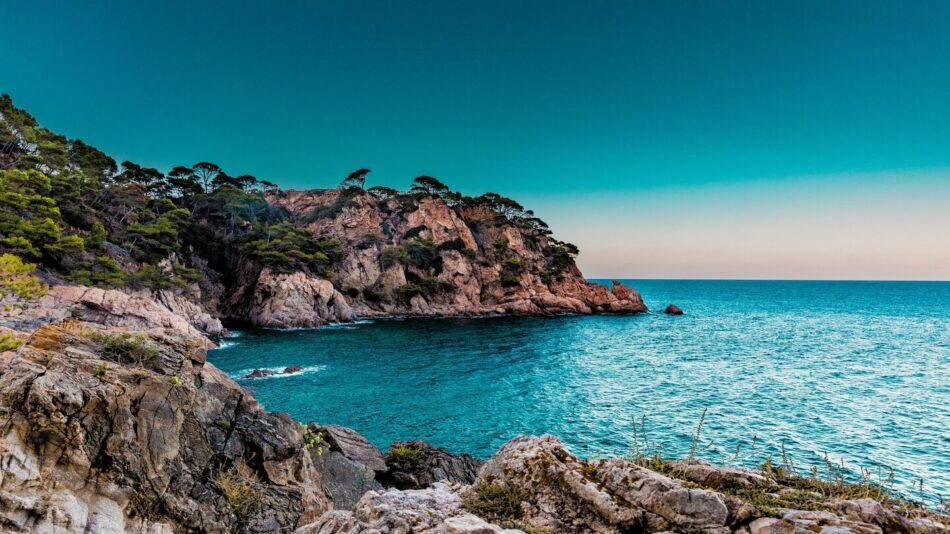 Image source:Photo by Drew Graham on Unsplash
8. Playa Los Lances, Tarifa
Situated in Tarifa, this 5-kilometer beach is ideal for water sport lovers. Kite surfing is the main activity here, but travelers can also try windsurfing, wakeboarding and more.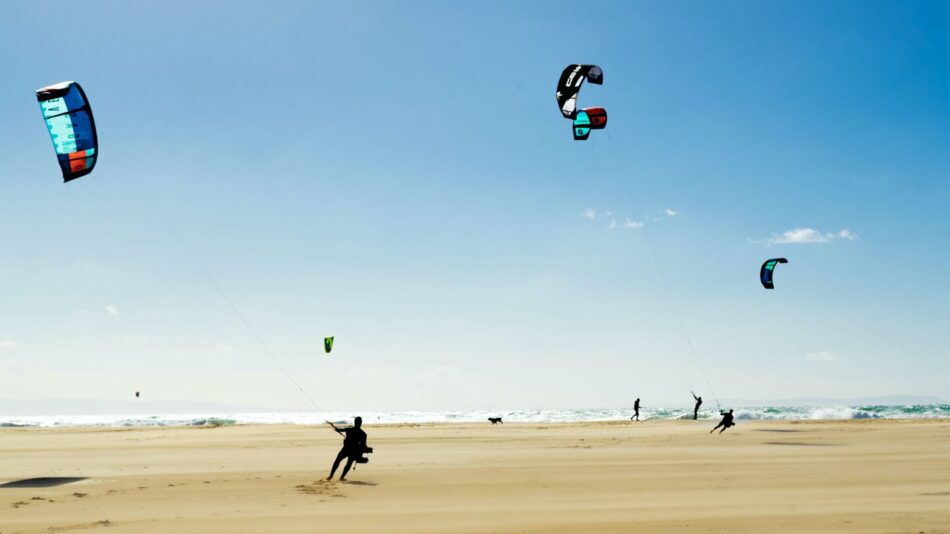 Image source:Photo by miguel sinisterra on Unsplash
9. Playa de Las Catedrales, Galicia
Located on the northwest coast of Spain, Playa de Las Catedrales is the most popular beach in Galicia. Known for its many arches and caves and stunning views, this beach can best be explored during low tide, between 10 am and 3 pm.  When the tide is high, on the other hand, it's best to keep a safe distance and admire the views from the top of the cliff.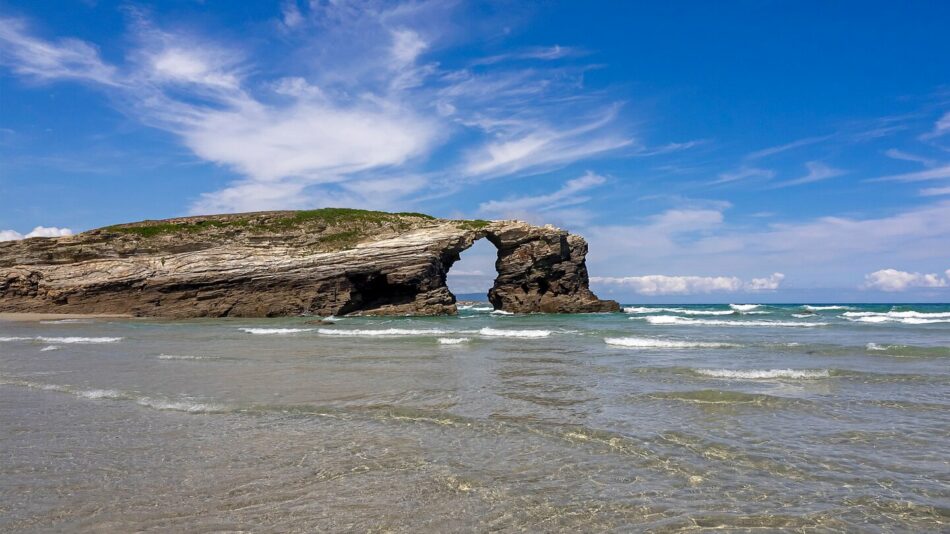 Image source:Photo by Manuel Torres Garcia on Unsplash
10. Playa de la Ribera, Ceuta
Playa de la Ribera is a popular beach in Ceuta, a Spanish city bordering northern Morocco. While it does get pretty crowded during the peak summer months, it's known for its safe swimming, great bar facilities and lots of water-related activities, such as kayaking or jet skiing, which makes it one of the best beaches in Spain to add to your bucket list right now.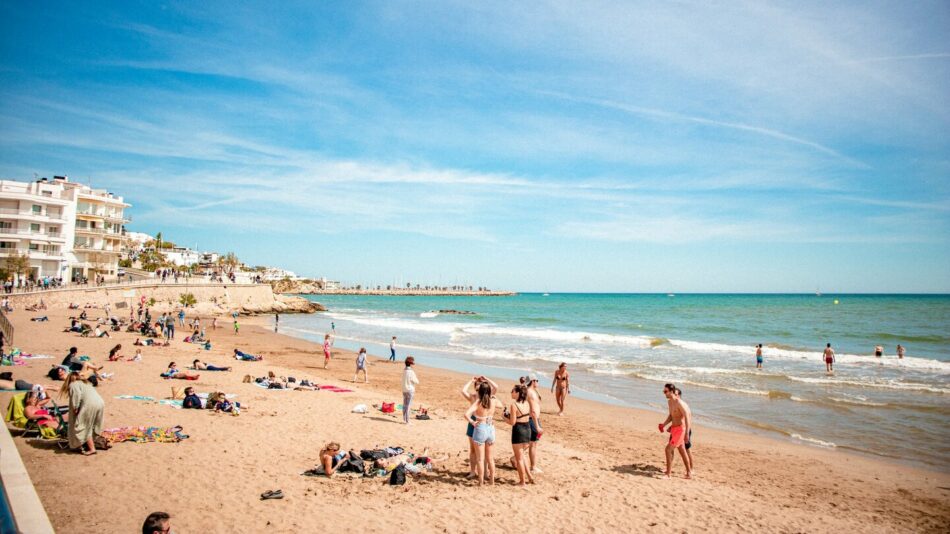 Image source:Photo by chan lee on Unsplash
Where is the clearest water in Spain?
Both Es Trenc and Cala Galdana are known for their crystal clear waters and beautiful white sand. Stretching for 1.5 miles, Es Trenc is the most popular beach in Mallorca, and Cala Galdana is one of the largest beaches of Menorca, one of Spain's Balearic Islands in the Mediterranean Sea.
Are there white beaches in Spain?
Yes, there are plenty of white beaches in Spain. One of the most famous ones is Playa Los Lances in Tarifa, which stretches for approximately six miles.