Spain travel guide
Eager to travel? Time to throw an España in the works and visit Spain. Flamboyant, charismatic and oh so enchanting. From the rich historical significance of Camino de Santiago to the buoyant beats of 'biza, Spain is a bright old jewel in Europe's tourism crown. Awe inspiring architecture, mouth-watering food, bronzed beaches and sprawling countryside. An interesting and decadent past, plus a present that's big on tradition, sports, music and youth culture. This melting pot of sights, tastes and experiences welcomes millions of visitors each year, from all over the world. But where to start? Our Spain Travel Guide will help you plan the perfect trip.
In this article
Introduction
Best time to visit Spain
Love your festivals? Well, you're in luck. Spain's biggest festivals (and there are lots of them) are dotted pretty evenly around the calendar year. From the magnificent Easter displays in spring to the Flamenco festivals of the fall.
As with most popular European countries, Spain gets its warmest weather in July and August. These are the best months to visit if you want to soak up the sun, the late-night music and the all-round summer vibes. Spring and Autumn are good choices if you want to beat the crowds but still enjoy decent weather. Winter will be the cheapest time to visit Spain – but lots of the beaches will be closed off.
The best time to visit will depend on why you're visiting. Research the specific festival, city or region you want to visit and go from there.
Best things to do in Spain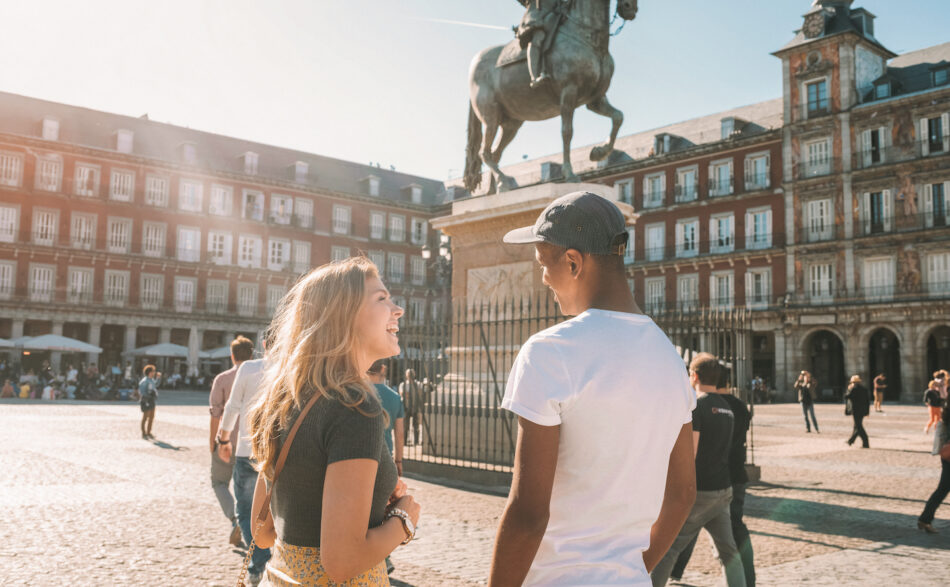 Take a Guided Palace Tour
Madrid
Of all the famous Spanish cities, you don't wanna miss Madrid – home to classic art, gorgeous parks and the biggest palace in Europe, Palacio Real de Madrid.
Unleash your inner goth and footy fanatic
Barcelona
From the Gothic quarter to Camp Nou, Barca is renowned for its awesome buildings. Don't miss La Sagrada Familia, the mesmerising basilica designed by Gaudi that dates back to 1882.
Marvel at the ancient palaces of Alhambra
Alhambra
Now a UNESCO World Heritage Site, Alhambra dates back to the 11th century and is a great site to appreciate Spain's rich history, with Islamic and Catholic influences alike.
Party 'til you drop
Ibiza
Don't miss partying in one of the world's best spots. Here massive DJs are a regular fixture at superclubs like Space, DC-10 and Ibiza Rocks.
Eat paella in its hometown
Valencia
A city of the arts. Of science too. Plus one great whopper of a cathedral. But Valencia's real claim to fame? Yup, it's where the most famous (and tastiest) Spanish food was born.
Weep at the beauty of Granada
Granada
Nestled in the Sierra Nevada mountains, Granada is one of Spain's most visited cities. It's sure to baroque your world, with palaces and churches from all across history.
Read more:20 best things to do in Spain on your next trip
Top festivals in Spain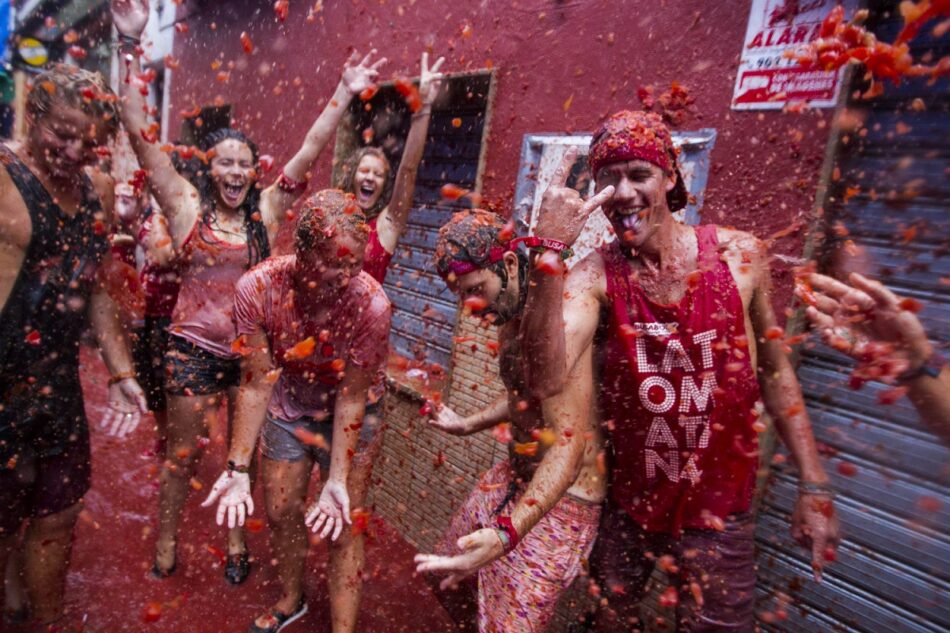 La Tomatina
Valencia
The 70-year-old tradition where people gather in their thousands to throw tomatoes at each other. Nuff said. Take a good friend. Or better still, take an enemy.
Benicassim
Valencia
Every year in July, Benicassim welcomes HUGE bands like Kasabian, Kings of Leon and The 1975 for 4 days on non-stop beachside bangerz.
Carnival of Santa Cruz de Tenerife
Tenerife
The shapes, the colours, the dance moves. Is this Europe's answer to Brazil's legendary carnival? Maybe. It defo gives Rio a run for its money!
Primavera Sound
Barcelona
One of Europe's biggest festivals, with acts from all different genres like Lorde, The National, Tame Impala and Tyler the Creator. Held on the beach in Barca, this is true musical bliss.
San Isidro
Madrid
A month of live music, theatre, street performances and all round celebration vibes, dedicated to San Isidro – the patron saint of Madrid.
Top museums in Spain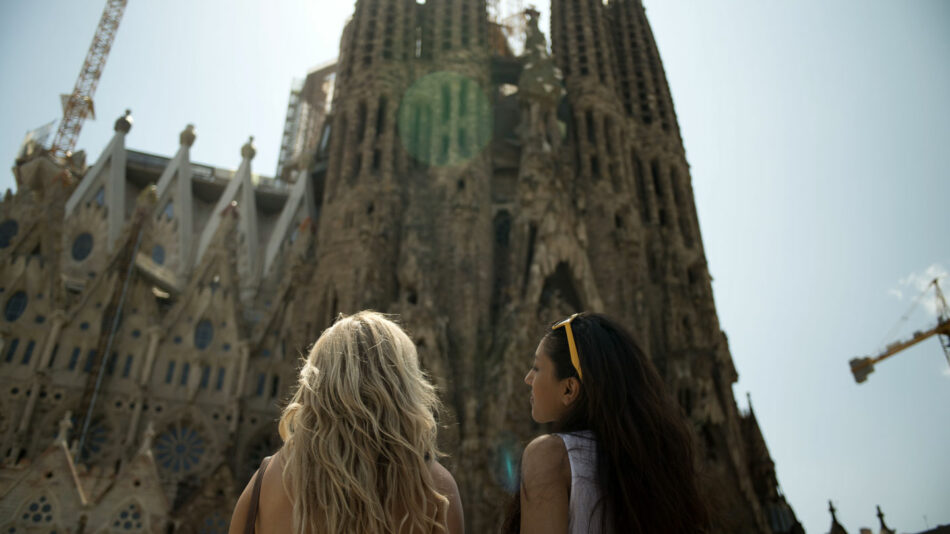 Dalí' museum
Barcelona
Dedicated to the life and works of Spain's surrealist king, Salvador Dalí. Don't miss a trip to Dalí's hometown of Figueres for a seismic helping of the beautifully bizarre.
Picasso Museum
Barcelona
In the largest collection of Picasso's work, you'll see 'Harlequin', 'Aunt Pepa' and over 4,000 more genius creations.
Guggenheim Museum
Bilbao
Futuristic design, stocked with the biggest and best of modern art… The Guggenheim is simply timeless, with sterling views of Spain's Basque country and the Nervion River too.
Gaudi Museum
Barcelona
Antoní Gaudi's home for 20 years, now a masterful collection of his most famous works. Here you'll find impressive furniture and other items in a fairytale setting.
Museo Del Prado
Madrid
Spain's National Art Museum is thought of as one of the best art museums in the world, with a gargantuan collection of Spanish and European art to keep you busy for hours.
What to eat in Spain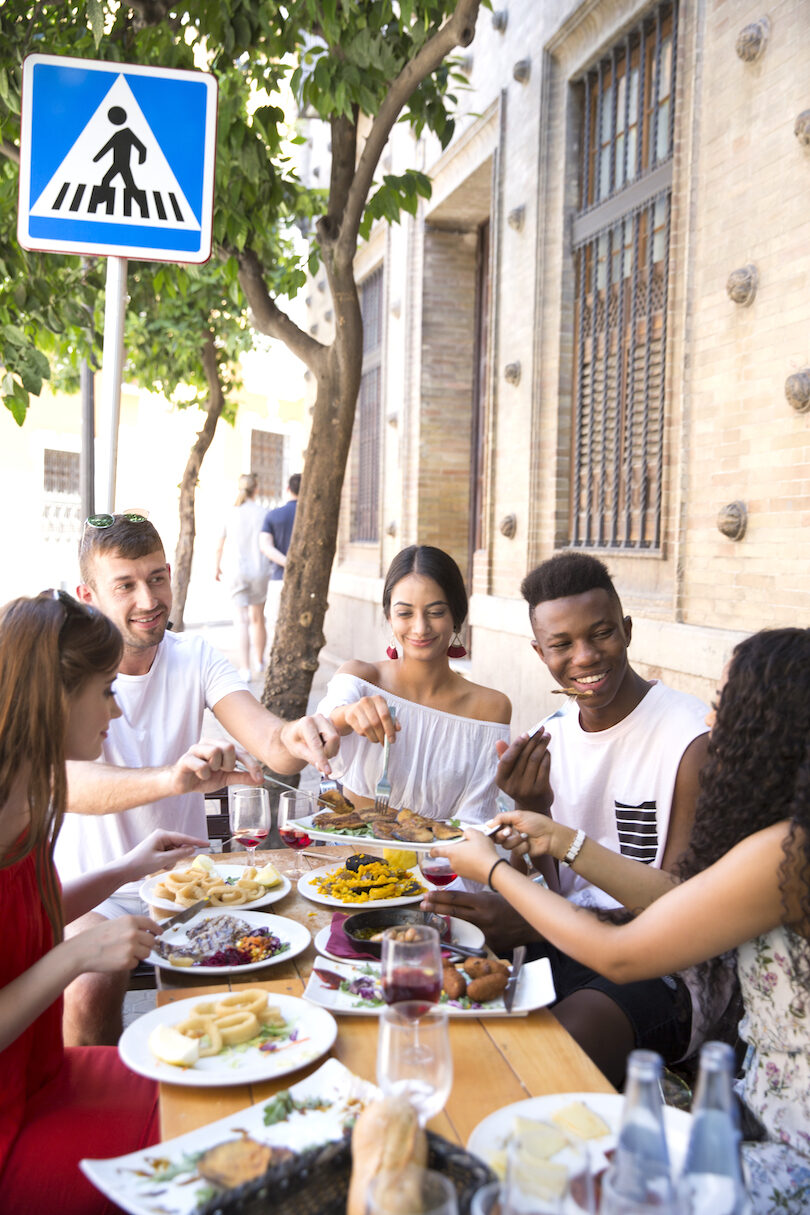 Gazpacho
Soup. Made out of raw veggies. Served cold. Take that, summer's day!
Escudella
This hearty stew is a traditional Catalan dish, made with meat, potatoes, beans and cabbage. Take that, winter's day!
Churros
Legendary Spanish doughnuts, sprinkled with cinnamon and sugar. Does it get better? It does when they're dipped in melted chocolate.
Pulpo a la Gallega
Boiled octopus, flavoured with smoky paprika and served with potatoes. Simple but sumptuous, this is a classic tapas dish from the north of Spain.
Paella Valanciana
Speaking of classics, if you're in Spain, you HAVE to try paella. Especially in the dish's home of Valencia. Traditional paella is made with spicy rice, rabbit, chicken and snails.
Read more: A guide to ordering (and eating) tapas like a local in Spain
Read more: 12 reasons why bite-sized is best: Top tapas in Spain
Read more: Toledo in Spain is an undiscovered food paradise
What to pack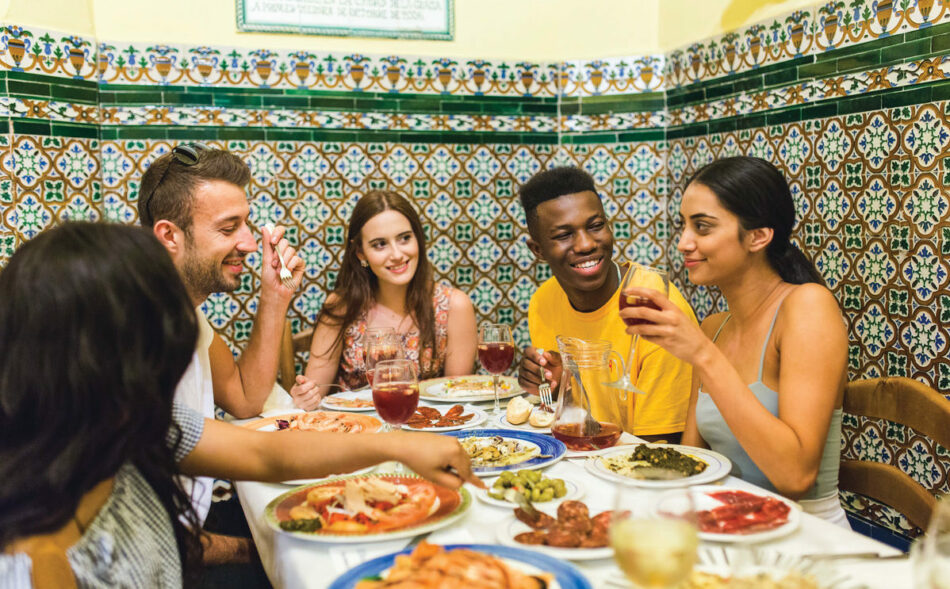 A camera and extra SD cards
Showing up to the royal palace without one? That's just rude.
A secure backpack or bum bag
Sadly, pickpocketing is common in Barca.
Swimwear
'Yeah, sure. I fancy a dip. I'll just… oh wait…' Yeah, no-one needs that.
Sunnies and sun hat
Sun on your shoulders? Please. Sun in your eyes? No thanks.
Walking shoes
Make sure you don't hobble on the cobbles!
A two-pin plug
Your phone doesn't wanna run low on sangria either.