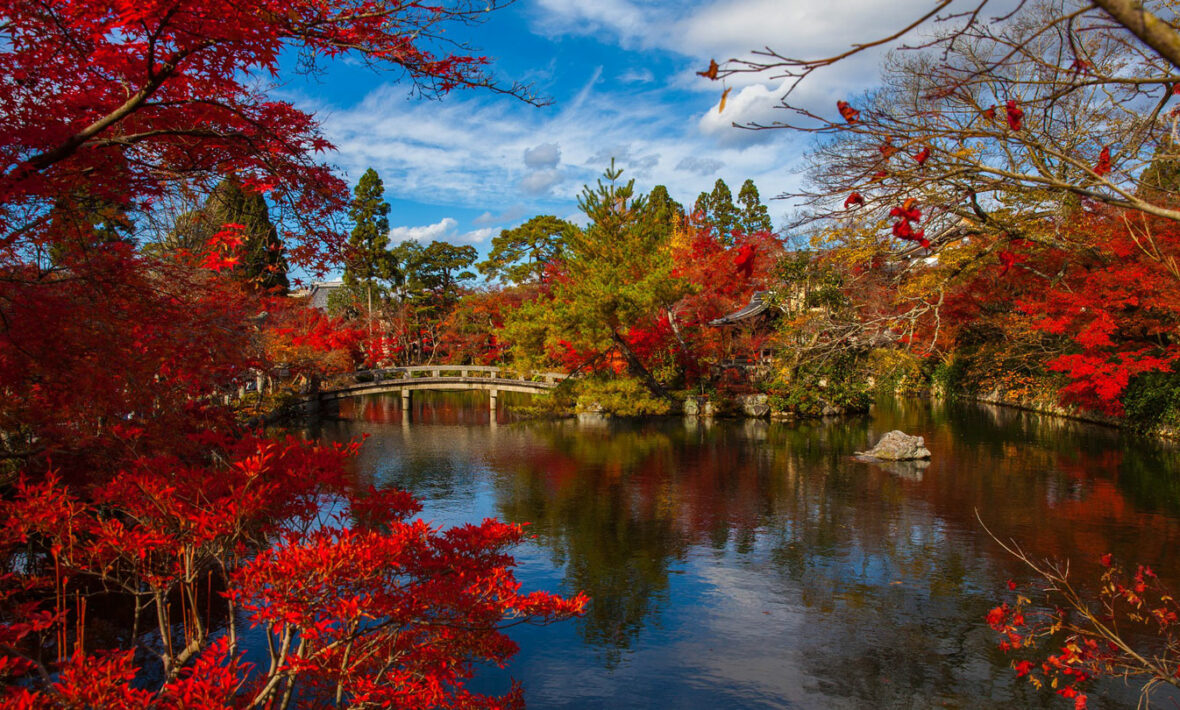 Summer holidays? I'm kinda' over it. 
Itching to ditch the old pumpkin patch and jet off for some premier leaf peeping this October? Good call. Across the world, October brings crisp cool weather and sultry autumn vibes. In most places, it's part of the 'off season' so you'll get cheaper flights and cheaper room fees – with extra room when you're out exploring. So whether you're going for the culture, the leaves, the peace and quiet or all of the above, here are 20 of the best places to visit in October. 
1. New York City, New York, USA 
Fall may just be the best time to visit New York City. Think of the fall colours of Central Park, plus all the joys and beauty of New York – with more space to roam and prices that are easier on your wallet. The mostly t-shirt weather is perfect for strolling and cycling too. 
Also, once you've had your fill of the skyscrapers, neon lights and seriously good street food, why not take a trip to Warwick for a spot of apple picking?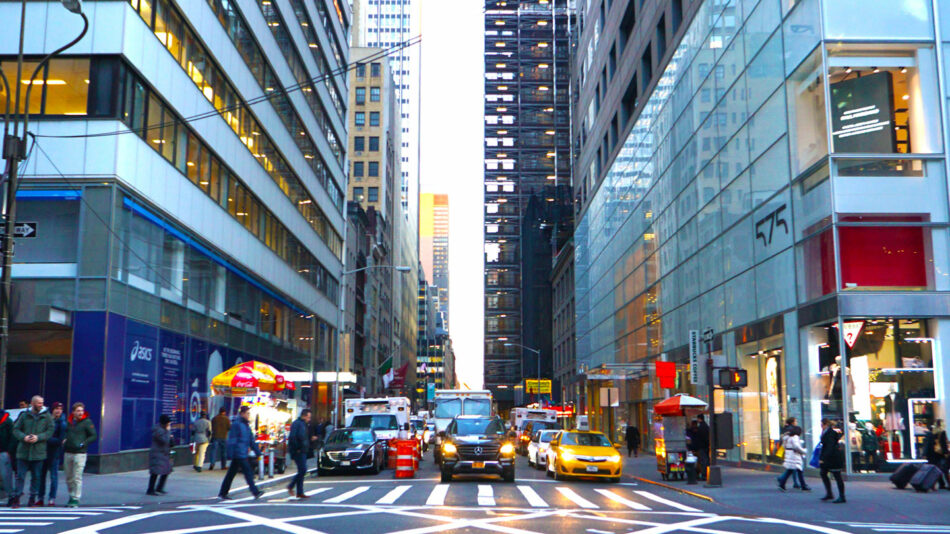 2. Rome, Italy
Want all the colosseum with less of the queueing? Rome is definitely one of the best places to visit in October if you're after some of Europe's most famous tourist attractions with fewer crowds. And reasonably warm weather too. Don't miss the Vatican Gardens at this time of year. Also, if you visit during the first week of October, go check out Marino Grape Festival – where all the local fountains fill with, you guessed it, fine Italian wine.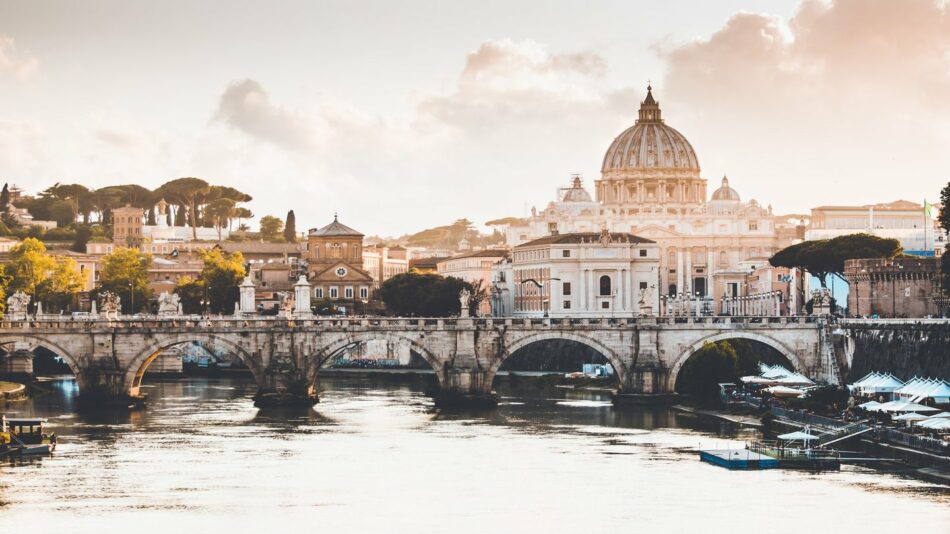 3. Acadia National Park, Maine, USA 
True, Acadia National Park is a treasure all year round – but October really is magical. At this time of year, Cadillac Mountain becomes the first place in the whole of the United States to see the sunrise. Perfect for early birds. Also, don't miss whale watching at Bar Harbor – and with fewer tourists, you'll be able to watch in awe and peace.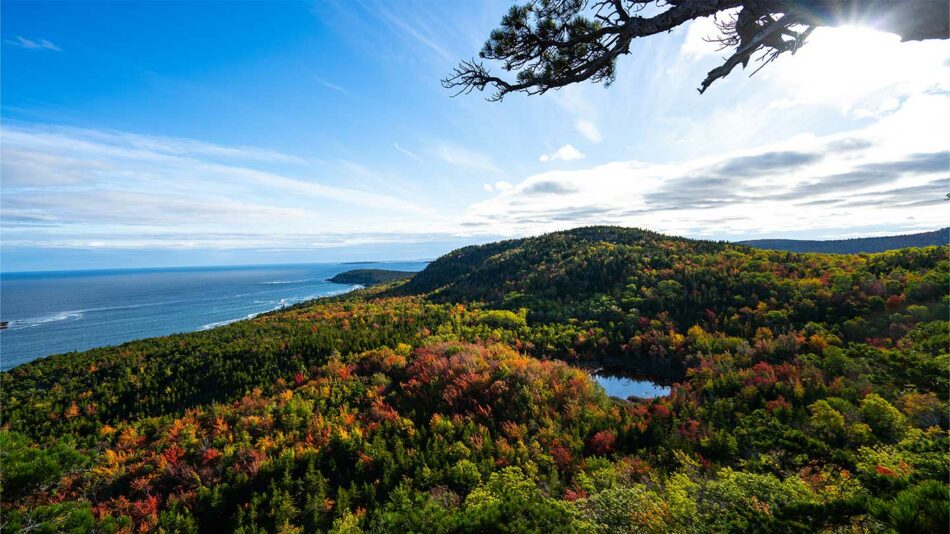 4. Budapest, Hungary
The Contemporary Arts Festival, plus a fridge full of food festivals… culture vultures will want to get circling Budapest in October for sure. Plus, it's still warm enough for a dip in the Gellért Spa baths (if you're feeling brave that is.) 
5. San Francisco, California, USA
Speaking of culture, ever been to San Fran in autumn time? It's sure to 'Oct' your socks off. Big events include Castro Street Fair (celebrating the LGBTQ+ community with live music, street dancing and tasty treats) plus Fleet Week (where the Blue Angels take flight over SF) and Hardly Strictly – a free bluegrass festival.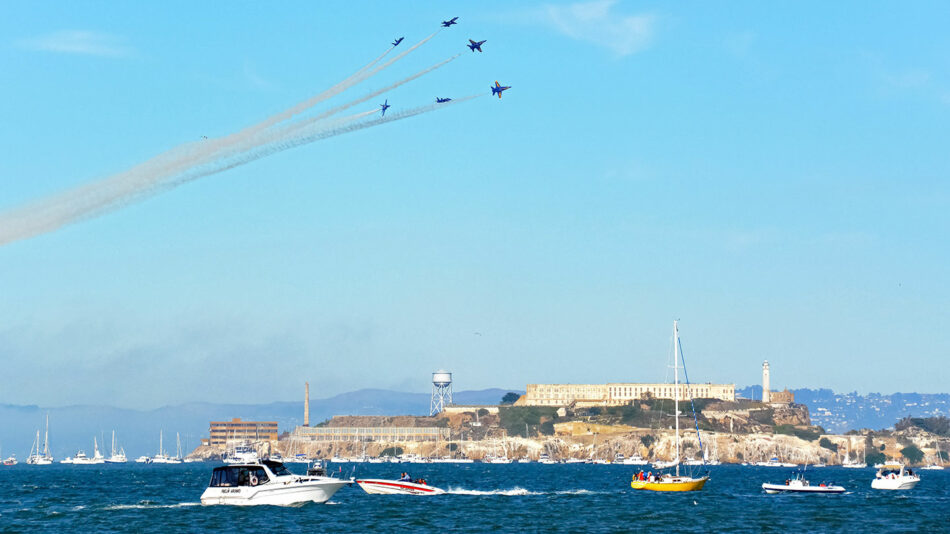 6. Amsterdam, the Netherlands
The Dam. With a dam sight more room to manoeuvre, from the Anne Frank House to the Red Light District. October may just be the best time to visit if you value space, time and affordability.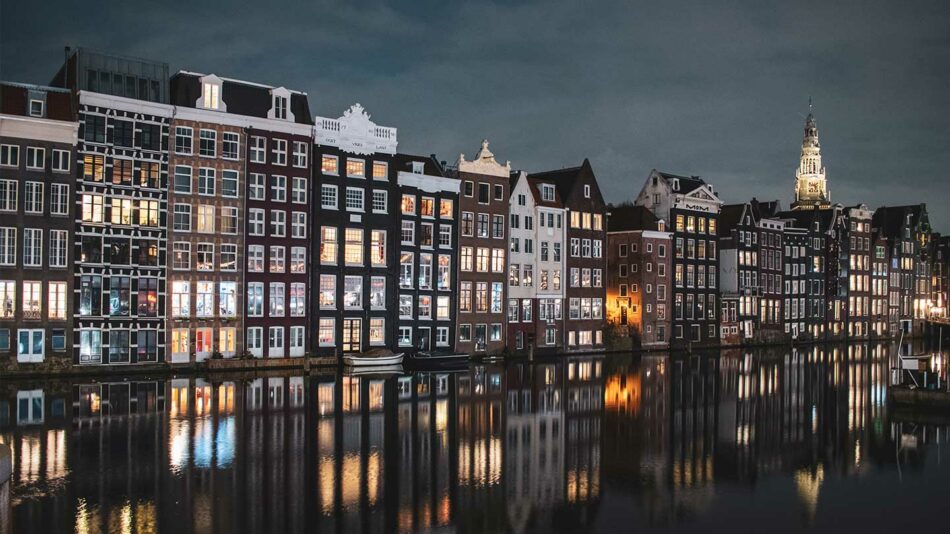 7. Blue Ridge Parkway, North Carolina, USA
Love your scenic drives and planning a road trip in the USA? Don't miss Blue Ridge Parkway over by the East Coast. 469 miles of open road between Virginia and western North Carolina, with spellbinding mountain views to boot. With the leaves turning all kinds of red and gold in the autumn, October defo adds extra depth to the views on America's favourite drive.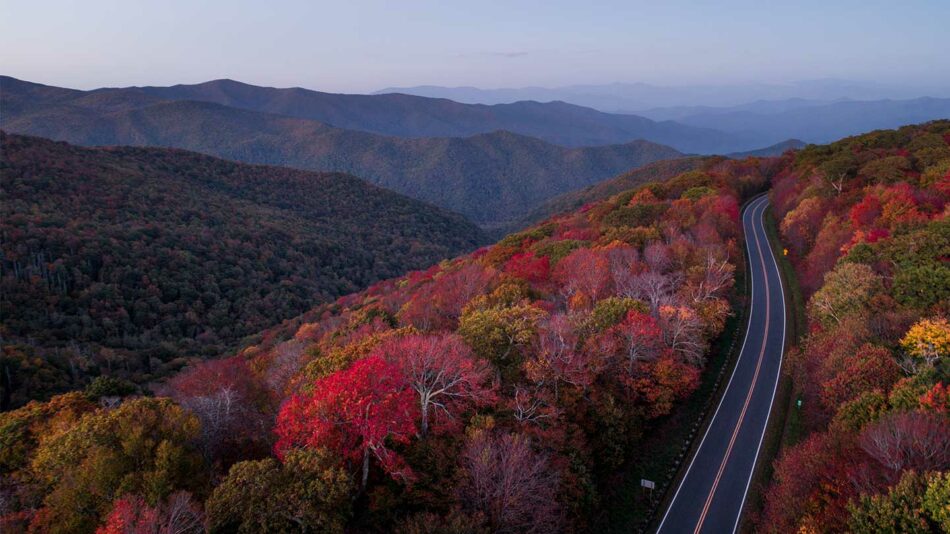 8. London, UK
London Cocktail Week. Halloween. High theatre season plus lots of bands in town. And less crowds. The catch? It may rain, but there are plenty of bars and restaurants to check out if it does.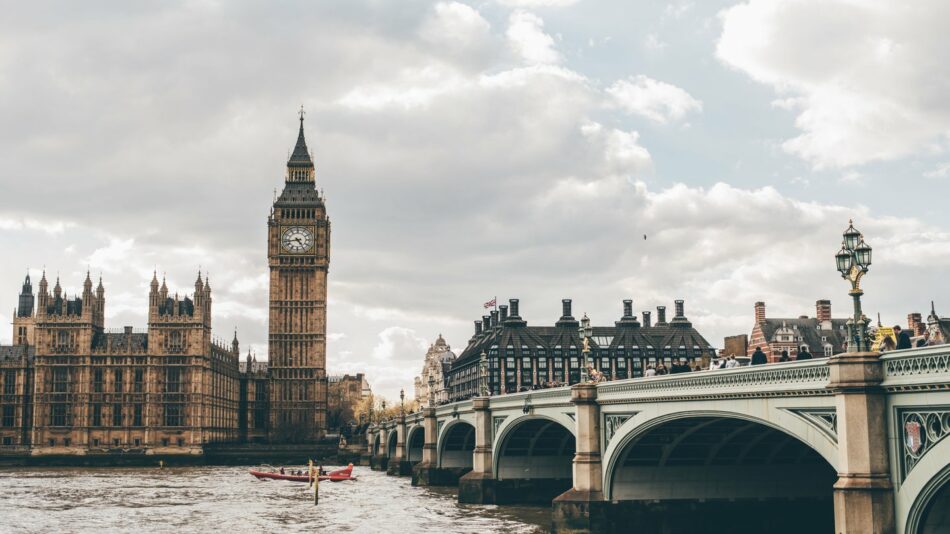 9. Paris, France
Just as romantic, but without the crowds you get in summer (and winter for that matter.) Paris is defo one of the best places to visit in October if your plan is to chill out in the city's quaint cafes and just… relax… 
Also, don't miss nearby small towns like Provins (for the mediaeval aesthetic), Versailles (for the epic palace) and Barbizon (for nature-depicting art.)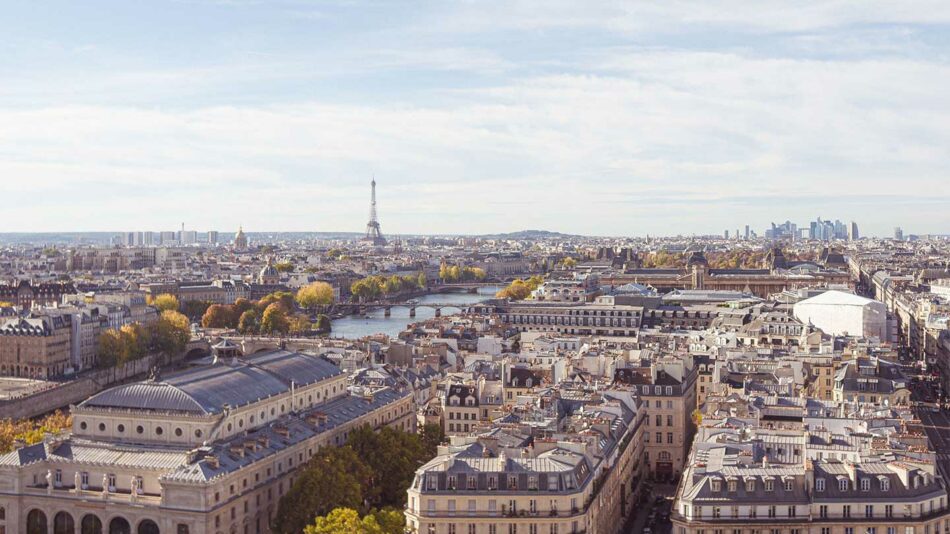 10. Yosemite National Park, California, USA
Less people. Less traffic. Cooler air. A bit o' peace as you admire Yosemite Falls and El Capitan. You. Are. Welcome.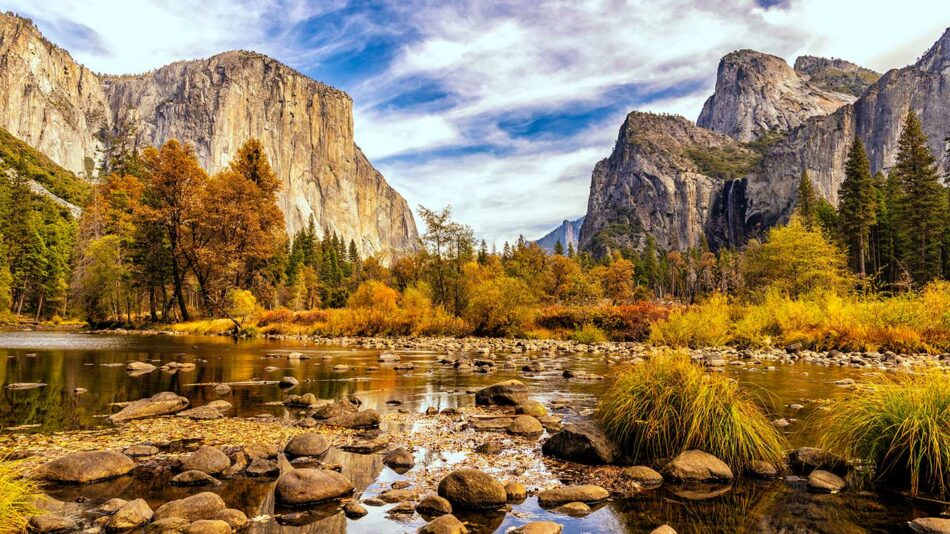 11. Vienna, Austria
OOOOOOOOH Vienna. In October, don't miss the Long Night of Museums, where loads of the city's best museums stay open as late as 1am. October is also prime time for film festivals such as The Viennale. And then there's the opera…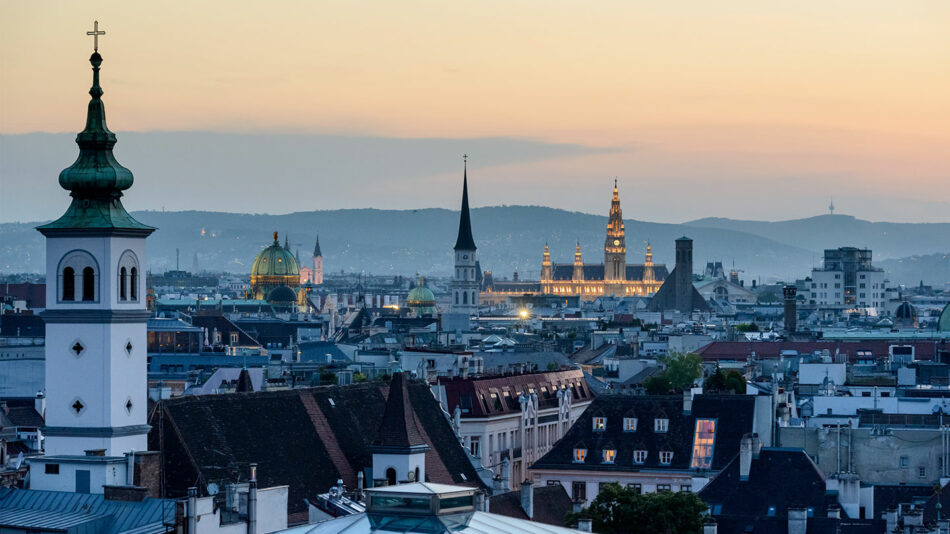 12. The Rocky Mountains, Alberta, Canada
The Rocky Mountains in Canada offer up some of the best natural landscapes in the world, throughout the year… but autumn takes those views to a whole new level. Plus, the paths that are slammed in September become the paths of least (or at least minimal) resistance in October. The Rockies never felt so smooth.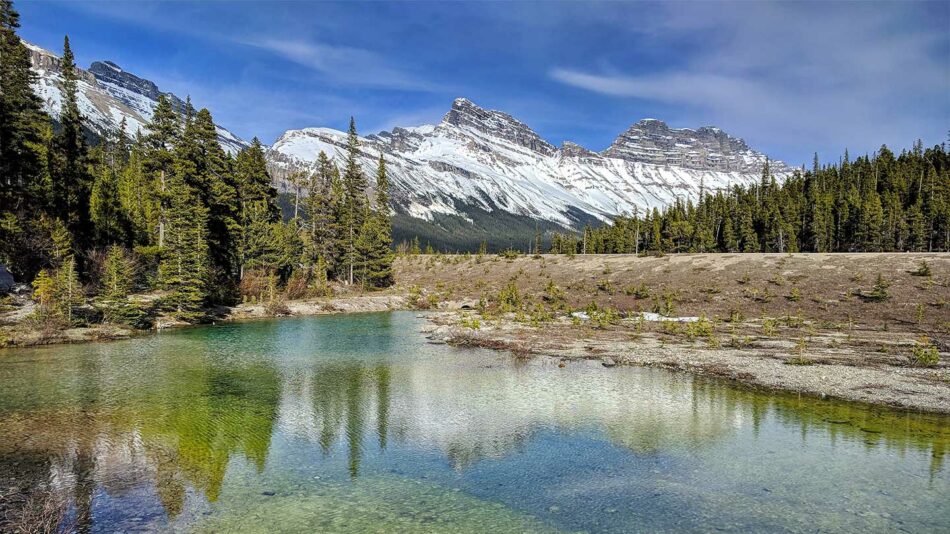 13. Asheville, North Carolina, USA
You've done Nasheville, now time for Asheville. Home to 100 species of deciduous trees – which turn all different colours at this time of year. Pisgah National Forest and the Biltmore Grounds make for premium leaf peeing spots too. Also, don't miss the historic buildings and factory-buildings-turned-artists'-studios.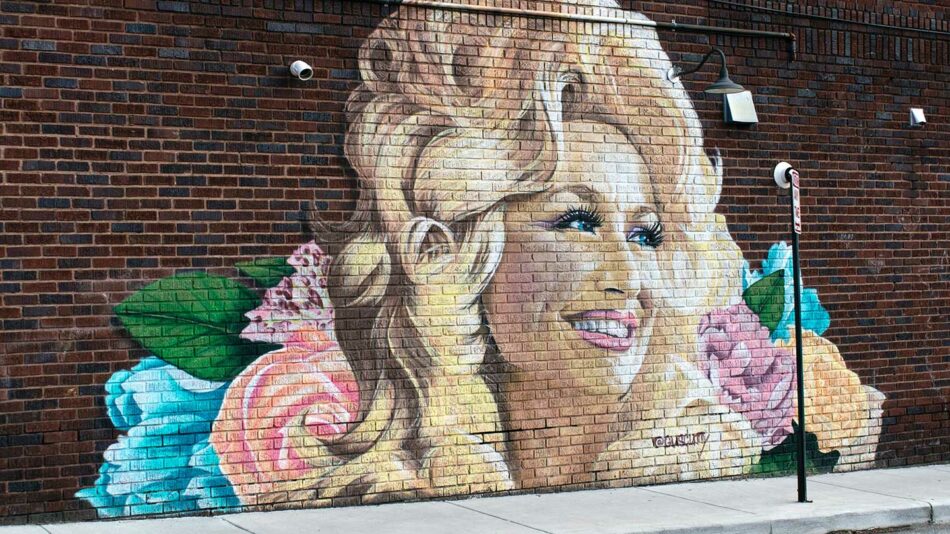 14. Barcelona, Spain
Heading off to the Spanish capital, when there are less crowds and you still have every chance of walking round in just your t-shirt? It's a dream waiting to come true. To make the most of the cooler weather, you could head out into the mountains to visit Montserrat and see the Black Madonna statue.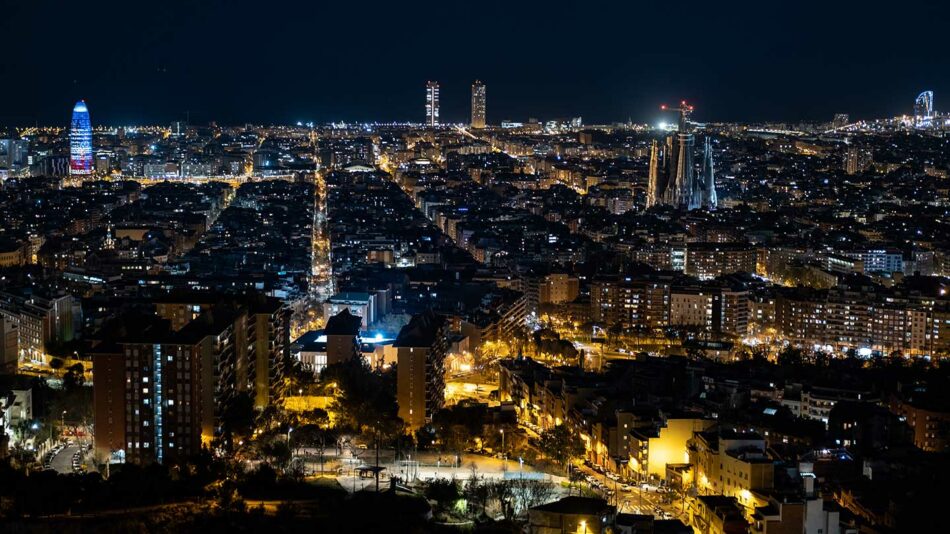 15. Kyoto, Japan
Kyoto is definitely one of the best places to visit in October. The city is just beginning to cool down after summer, and just in time for festival season too. Both Jidai Matsuri (Festival of the Ages) and Kurama Fire Festival take place in October, and welcome tourists from all over the world. You'll also notice the trees just beginning to change colour. Ah, it's a sumptuous time for all.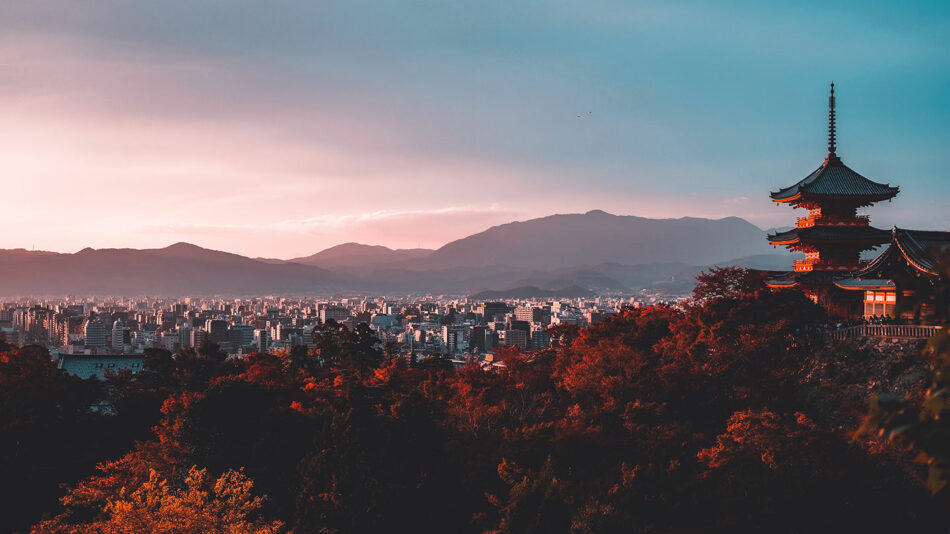 16. Munich, Germany
Can't do October without Oktoberfest, now can you? Head to Munich for the world famous German beer festival and celebrate with locals and people from all over the world! Join the travelling carnival for a great time and sample lots of local beer – or Festbier we should say – and food such as meat platters, giant salted pretzels, and apple-based deserts. This holiday perfectly encapsulates that autumn feeling, and you don't want to miss it!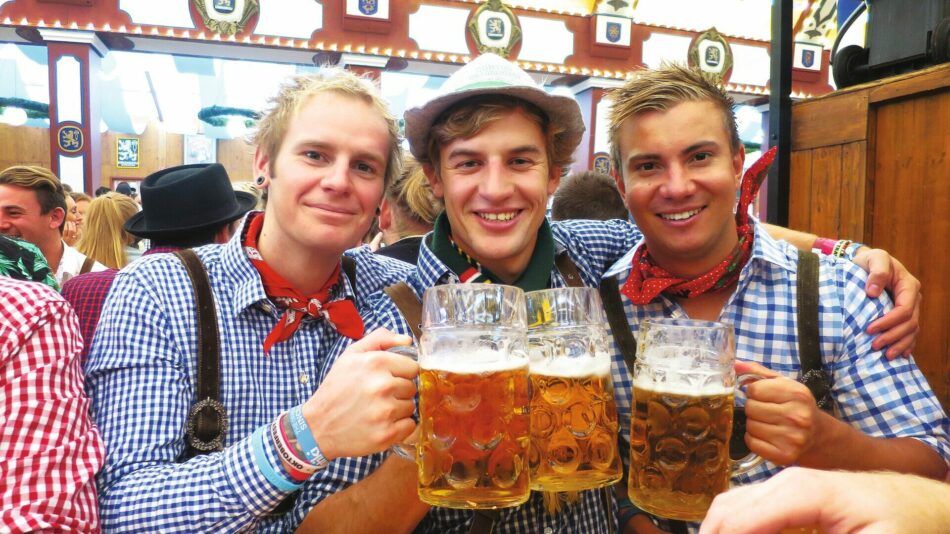 17. Great Smokey Mountains, USA
More and more mountains, because that's what autumn is all about: those gorgeous fall colors, forests, and that delicious fresh air. The Great Smokey Mountains are also a neighbour of the Blue Ridge Mountains, so feel free to have a little 2-for-1 break! In fact, we challenge you to visit as many national parks in October as you can! Enjoy the hiking trails through the Smokey Mountains national park and fill your lungs with beautiful air!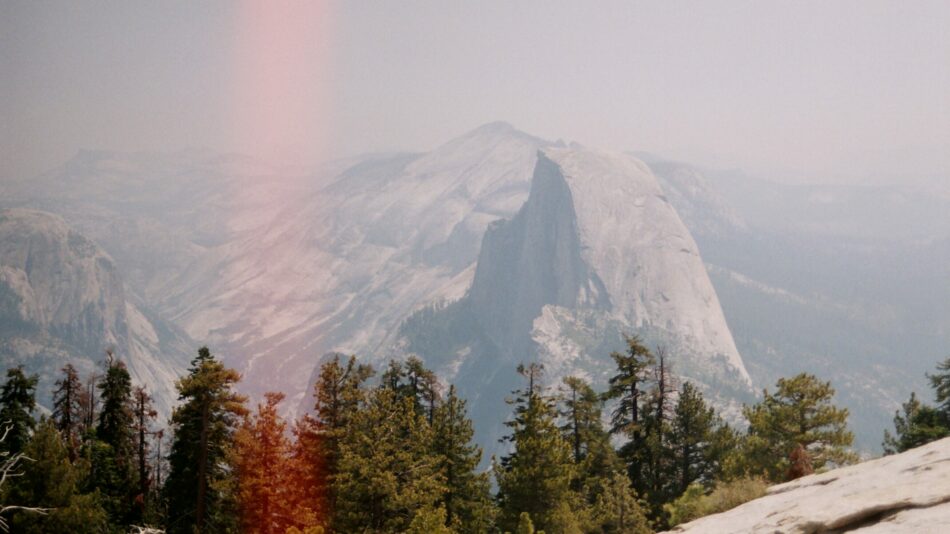 Image source:matt essig / unsplash
18. Mexico City, Mexico
For all our fans of Spooky Season and Halloween, make a trip down to Mexico City this October to witness the carnival of your life (or rather, your death). All over Mexico, on the 31st of October, the streets come alive with celebrations of La Dia de los Muertos, the Day of the Dead. But it's not what it may sound. This is a day of pure festivity, with brightly coloured outfits and floral skull face paints – called calavera in Spanish – food offerings, and massive gatherings of people. They're here to celebrate the spirits of their families and ancestors, and it's truly a sight to behold!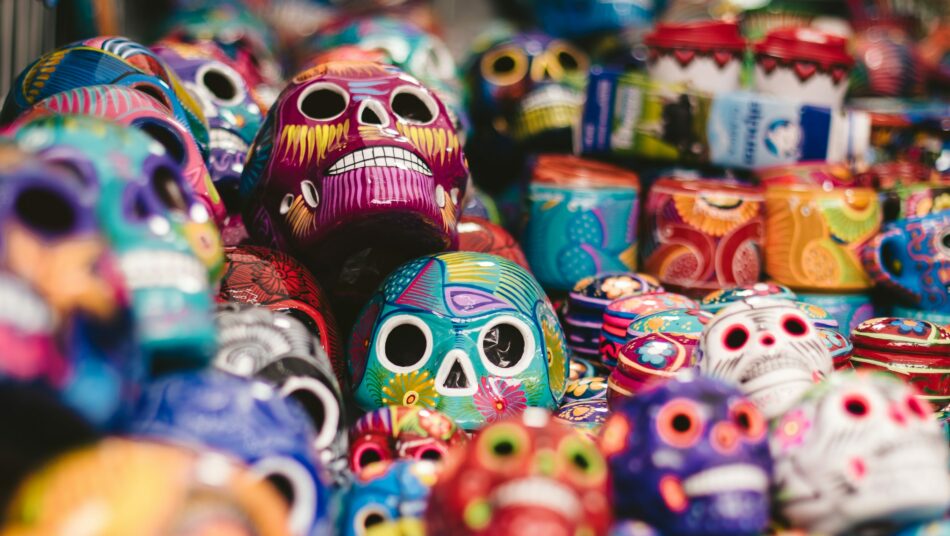 19. Dublin, Ireland
Autumn and October, it's great for fall festivals, but it's also great for all the academia vibes. Of all the cities to visit in October, Dublin has to make the list as one of the most timeless. Peek into Trinity College for a cultural and literary getaway, or just stroll through the illustrious cobblestoned streets. You may catch the rain but you can always take shelter in a classic pub and enjoy some pints and a hearty meal.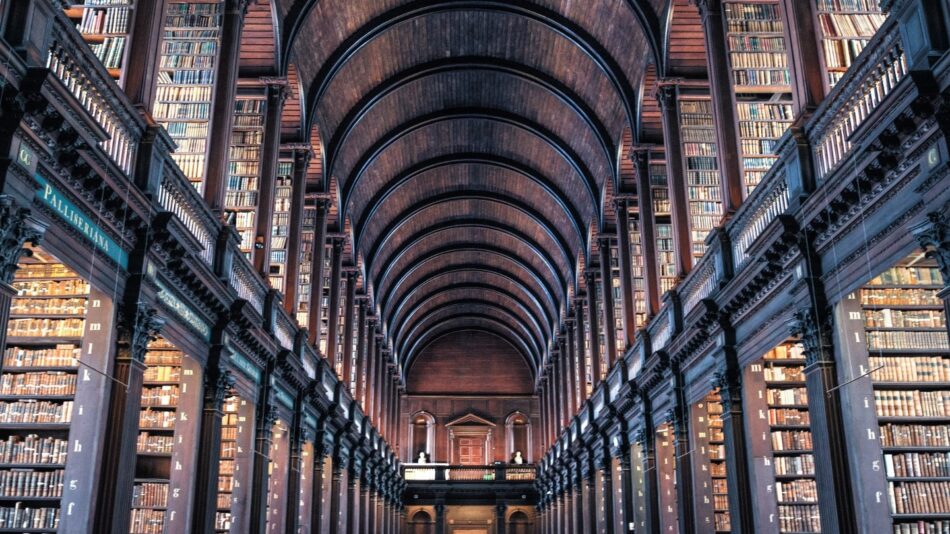 20. Albuquerque, New Mexico, USA
If you're looking for some fun and whimsy this autumn and if you're into beautiful colours floating through the sky, then you should make your way to Albuquerque in New Mexico, USA. 'Why?' you may ask. Well because it's the Albuquerque Balloon Fiesta of course – a local celebration where thousands of hot air balloons are launched into the sky to create a vibrant and unique sight!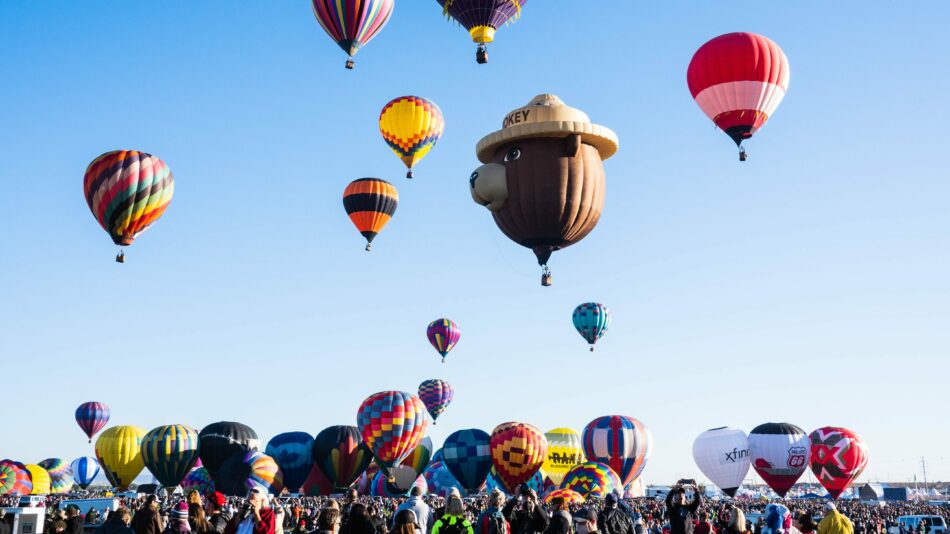 Image source:rachel sanner / unsplash